Good news, Robin Scherbatsky fans! While your "How I Met Your Mother" favorites won't be making their return to the small screen any time soon, comedian Cobie Smulders — aka Robin from the mid-2000's sitcom — is back in a new role in a Netflix original. And? The show actually looks good.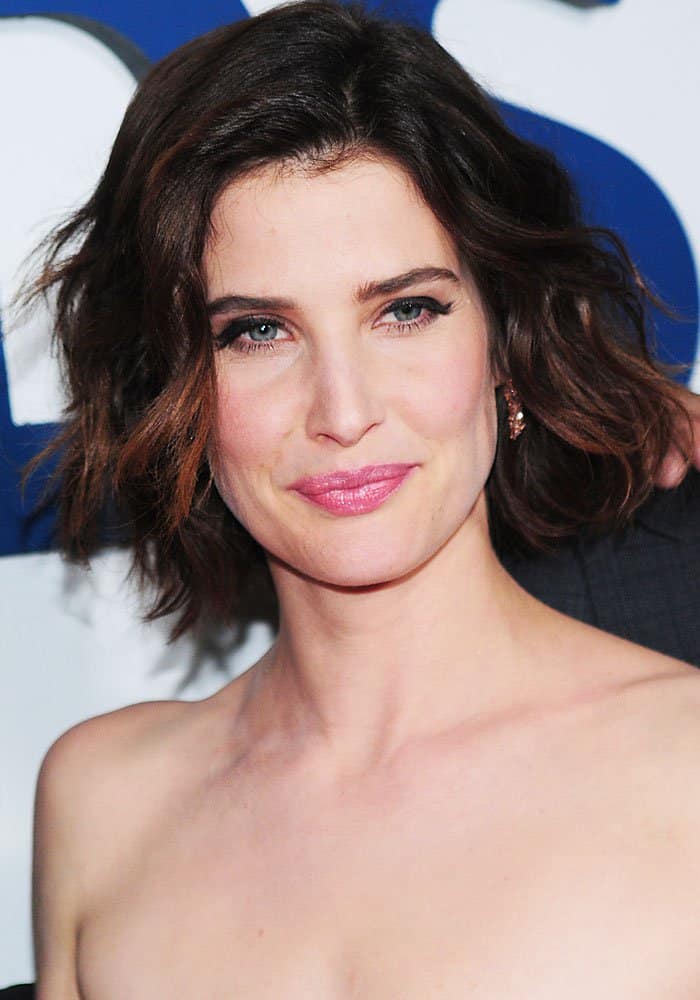 Cobie Smulders at the New York premiere of "Friends From College" on June 26, 2017
Cobie will play Lisa in Netflix's brand new comedy series "Friends from College."
This is Cobie's first series since she said goodbye to her nine-year stint on HIMYM in 2014. Cobie premiered her new show in New York, wearing a colorful outfit and a great pair of shoes.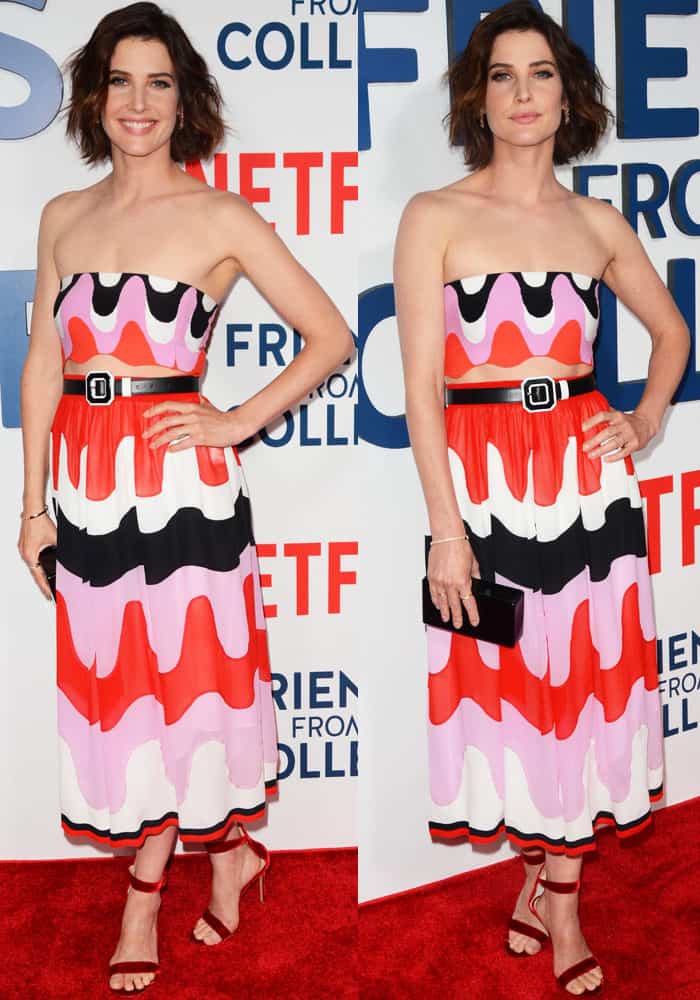 Cobie Smulders looks breezy in a two-piece creation from Emilio Pucci's Spring 2017 collection
The brunette beauty took on summer's big trend — the color red — and mixed it up with some more bright colors.
The actress chose a bright two-piece number from Emilio Pucci's Spring 2017 collection, tossed in a leather belt, and then topped off the look with a pair of velvet "Portofino" sandals by Gianvito Rossi.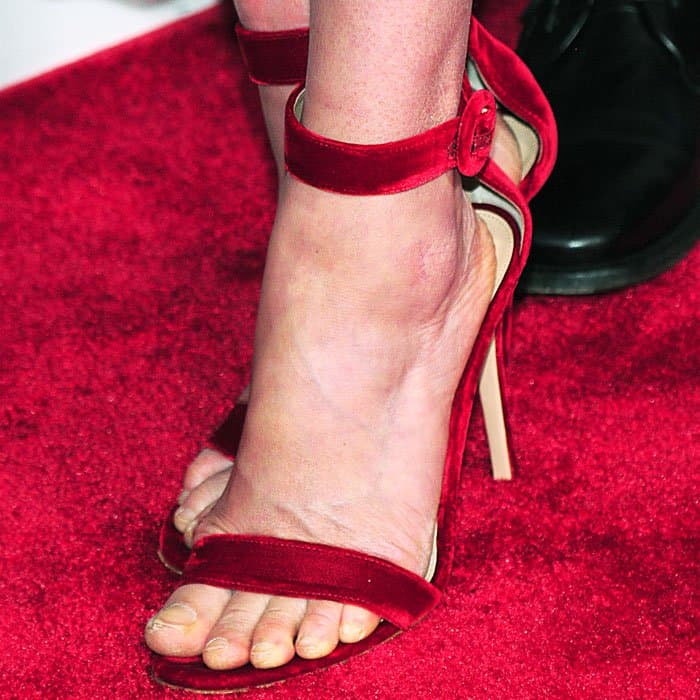 Cobie Smulders' nasty feet in red velvet Gianvito Rossi "Portofino" sandals
The actress finished her look with the "Jean" clutch by Edie Parker. Don't you think her feet look in desperate need of some pampering?
Cobie Smulders squeezes in a bit of structure into her look with an Edie Parker "Jean" clutch
"Friends from College" is about a group of people who revert back to behaving like 19-year-olds when surrounded by childhood friends.
In the series, Cobie portrays a woman who marries her college sweetheart and then moves back to her college town to reunite with friends.
Since ending her HIMYM run, Cobie has welcomed two children with her husband Taran Killam.
Cobie Smulders goofs off with her "Friends from College" co-star Keegan-Michael Key
Get Colbie's Gianvito Rossi sandals at Saks Fifth Avenue and Net-A-Porter.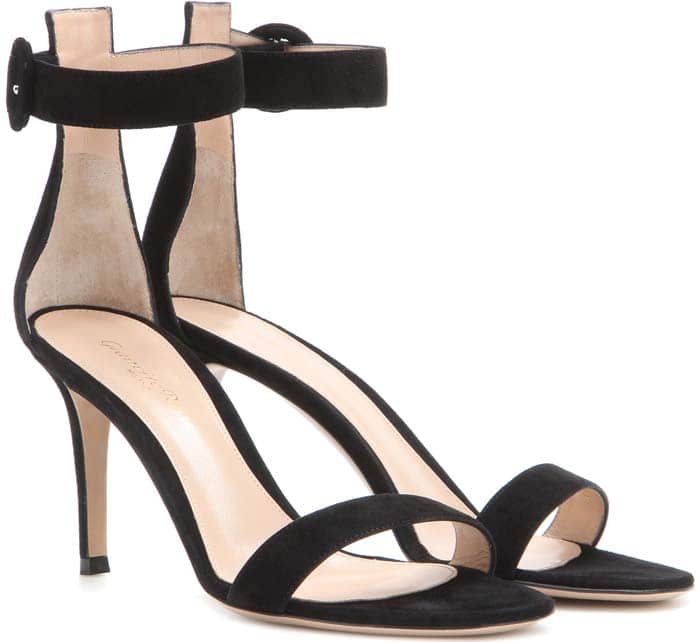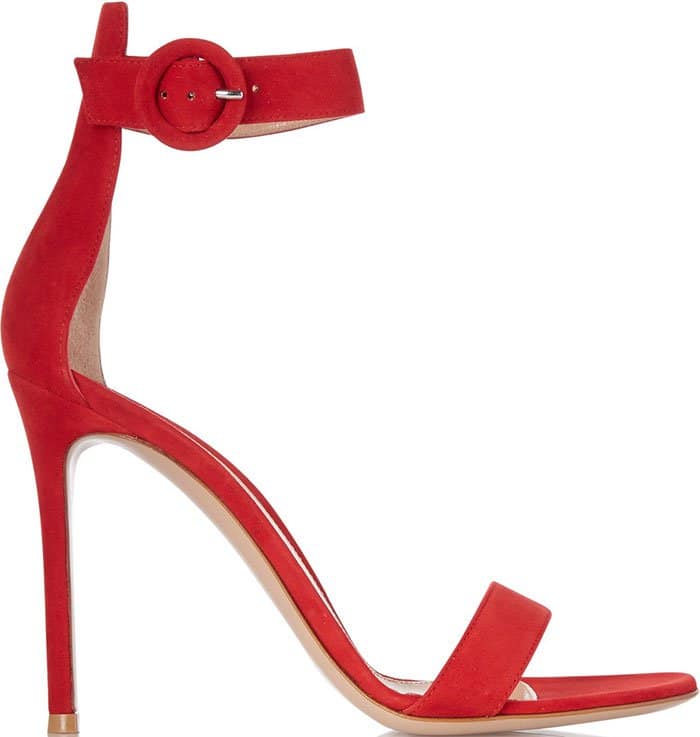 Credit: Patricia Schlein / Dan Jackman / WENN