"Inappropriate" is a generous way to describe Courtney Stodden's outfit on May 7 while walking around and shopping at a children's store in West Hollywood. Not only did she wear the shortest shorts and a lace-up tank top, but she also paired them with sky-high heels. Let's not forget her luscious bleach blonde hair and red lips. It's hard to believe that the reality star, who is married to a 52-year-old actor, Doug Hutchinson from 'The Green Mile', is only 18 years old when she dresses so … maturely.
Courtney was seen behaving quite inappropriately at the children's store, too. The Daily Mail published photos of her cupping her well-endowed self while sitting on a pony baby rocker and licking a lollipop in a provocative manner.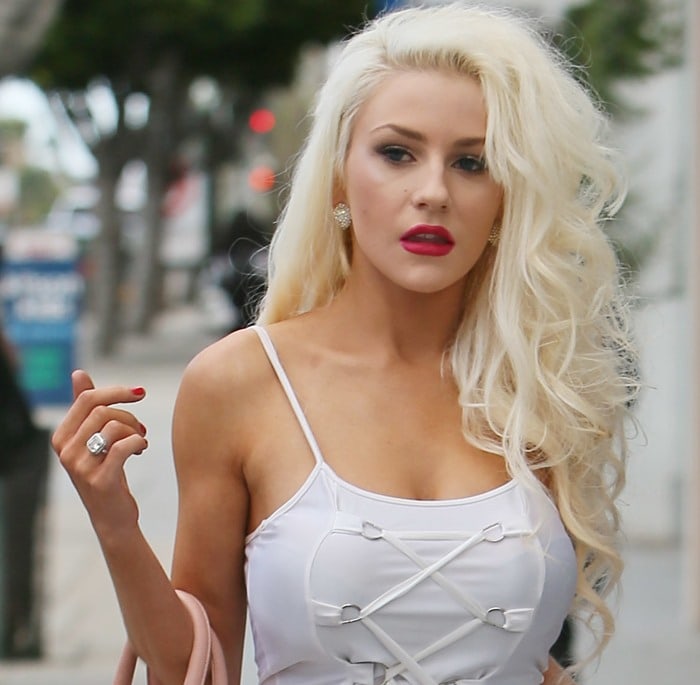 Courtney Stodden wearing a lace-up tank top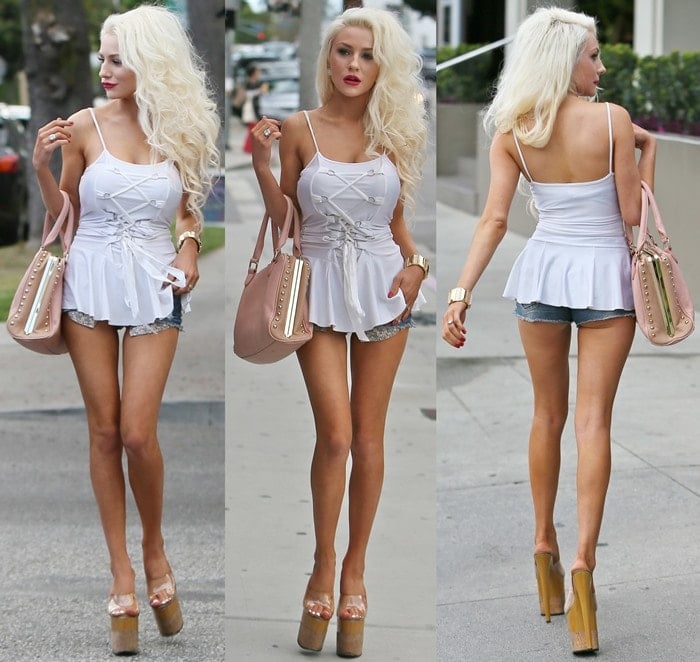 Courtney Stodden wearing tiny shorts and a lace-up tank top while shopping in West Hollywood on May 7, 2013
The uncouth behavior isn't even the worst part for us, shoe lovers. It's the ridiculous height, the wooden heels, plus the clear straps of the shoes that really turned us off. Putting all of these elements together results in a really bad combination. Maybe the shoes would work if she wore them with a different outfit. What do you think?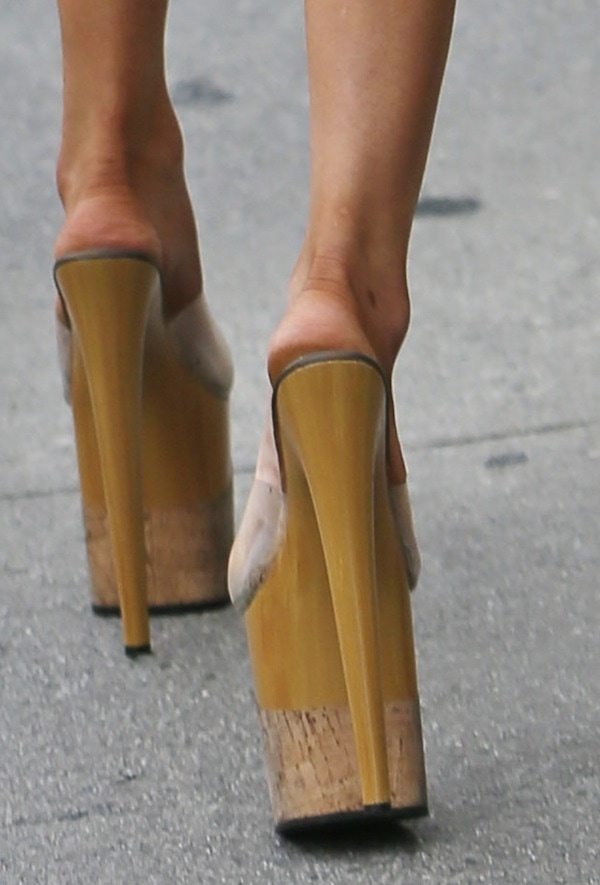 Courtney Stodden's sky-high heels with clear straps
Try sky-high heels the right way:
Christian Louboutin "Lady Daf" Mary Jane Platforms at Neiman Marcus and Saks
Christian Louboutin "Highness" in Black, $1,075 at Neiman Marcus and Saks
Christian Louboutin Multicolor "Zoulou" Python Strappy Platform Red Sole Sandal, $2,095 at Neiman Marcus and Saks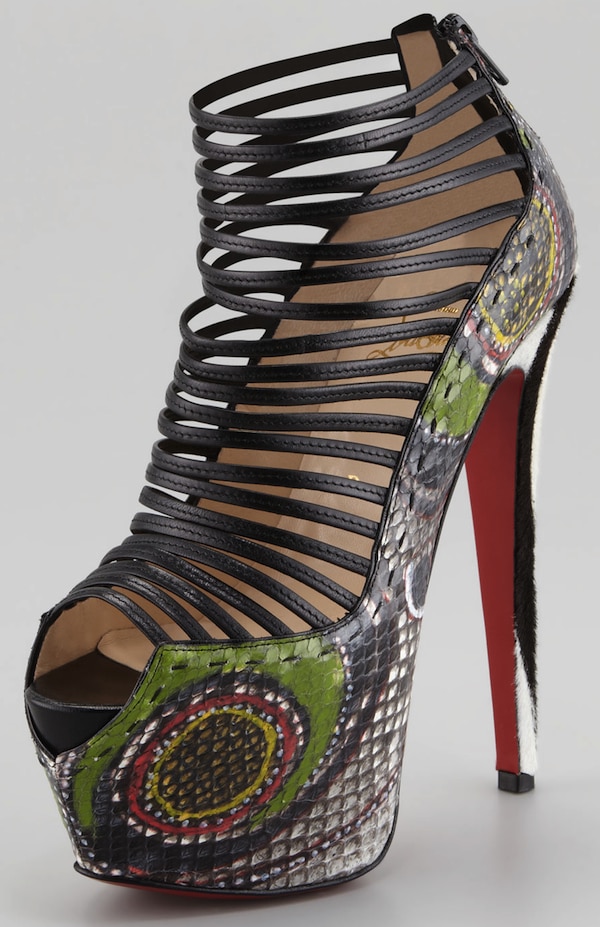 Credit: Michael Wright / WENN