The 32-year-old talented fashion model and the daughter of Pearl Lowe, Daisy Rebecca Lowe, was born in Westminster, London. Later, she moved to Primrose Hills, where she lived with her grandparents to finish her high school education.
The media stayed confused with the belief that Miss Lowe was the daughter of Bronner Handwerger, Pearl Lowe's ex.
However, a paternity test in 2004 revealed that Daisy is the daughter of the "Bush" rock band lead musician Gavin Rossdale.
Fashion model Daisy Lowe is the daughter of fashion designer Pearl Lowe and musician Gavin Rossdale (Credit: Avalon / WENN)
Daisy Lowe, who commenced her modeling career at two, officially kicked off to sign up with a London modeling agency named "Select."
Shortly after, she got featured in a couple of famous brands' magazines and covers. She modeled for Chanel, Agent Provocateur lingerie, Topshop, etc.
In one of her campaigns, she explained how modeling has helped her express herself better with fascinating fashion. Lowe said, " I love that fashion crosses into my other passion; music and art."
Daisy Lowe with her adopted dog Monty, dad Gavin and his kids with Gwen Stefani in Primrose Hill, London on December 23, 2012 (Credit: WENN)
The sweet Daisy gives us steady love vibes, and people are already curious. Everyone wants to know the history behind her new boyfriend, who she's so amazingly in love with.
The Real Love Story
The young hazel eyes and brown color hair lady has always loved and shown off her "little angel" dog on the internet almost the same way she shows off her hot banging body and cute face. Daisy has had several viral posts of her taking walks or cuddling with her pup, Monty.
Daisy Lowe's dog is a Maltese Terrier that she adopted when she was still living in New York City (Credit: Karl Piper / WENN)
A post around April 2021 showed how attached she is to Monty. In the post, she sounded devastated while recounting the incident of a white male attacking the little terrier and leaving it with a bruised leg that needed time to heal.
View this post on Instagram
Pretty Daisy, who doesn't seem to have had it real smooth with relationships, took to her Instagram to narrate the beautiful story of how she met the love of her life, Jordan Saul. It was their first anniversary.
Daisy has been known to have had a relationship with an actor named Matt Smith between 2010 and 2014. However, the relationship was an "on and off" type.
View this post on Instagram

Upon celebrating her first anniversary with Jordan, who she called her "hero." According to Daisy, she went out to meet with @misstilda for a stroll, but she ran late.
Upon arrival, she noticed her pup, Monty, ran off to catch up with a stunning Belgium Shepherd breed.
The Shepherd breed's owner turned out to be a handsome man with whom she began dog chats for a while until they walked and chit-chatted for some hours.
Daisy Lowe and boyfriend Jordan Saul met while walking their dogs in 2020 (Credit: Mega / WENN)
Her post stated how thankful she was to have arrived pretty late as the couple has bonded so well through the wild and exciting adventure so far.
Daisy and Jordan have been sighted to attend different events together, some of which they've loved up wearing matching outfit colors.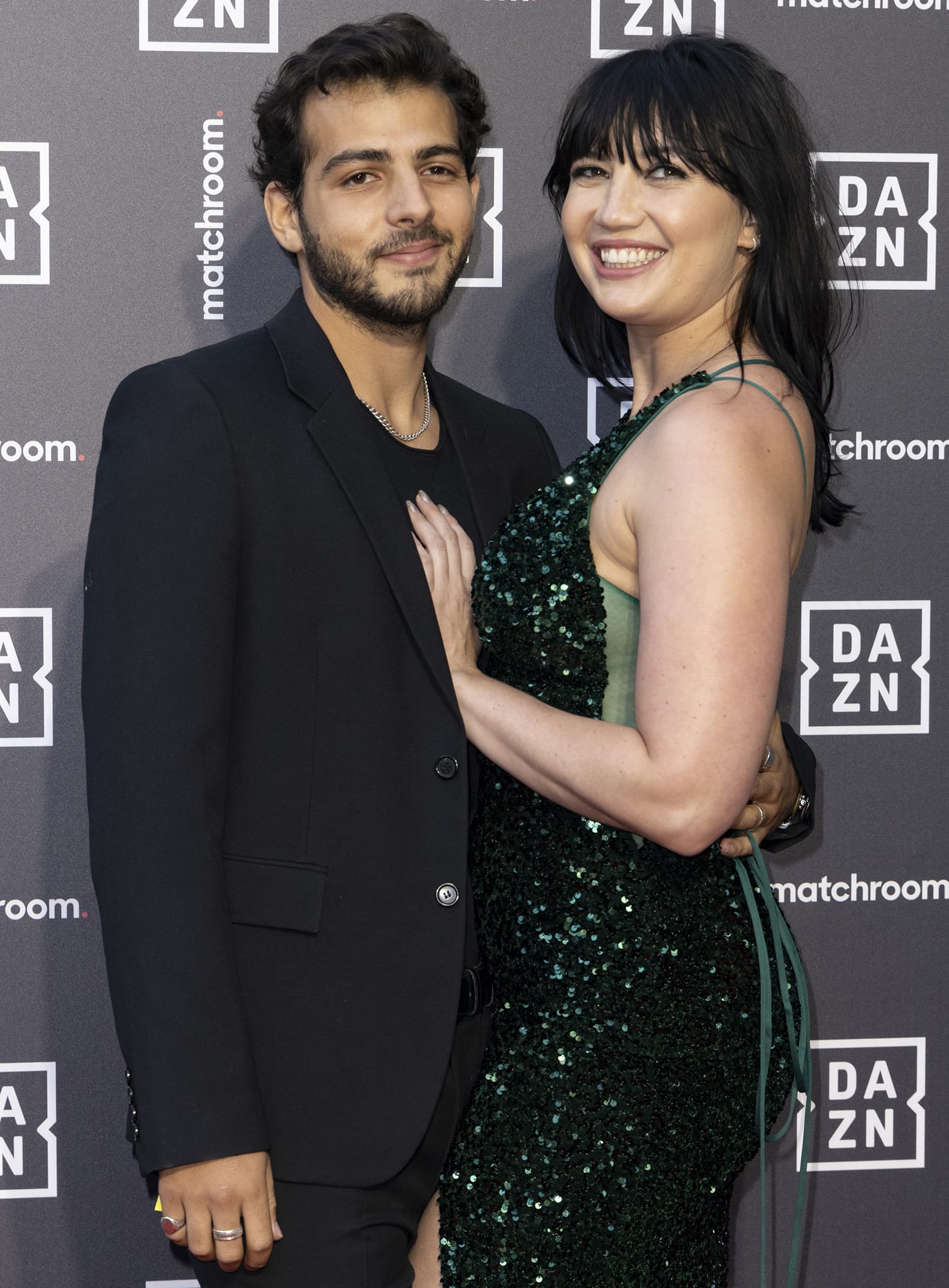 Jordan Saul and Daisy Lowe attend the Dazn x Matchroom VIP Launch Event in London on July 26, 2021 (Credit: Avalon / WENN)
The couple has always made sure to attract attention with their stunning looks.
Miss Lowe stated in her post, "Thanks for feeling like home and consistently bringing me to laugh even when I do not feel like it. It's my absolute favorite to make you laugh so much your legs give away."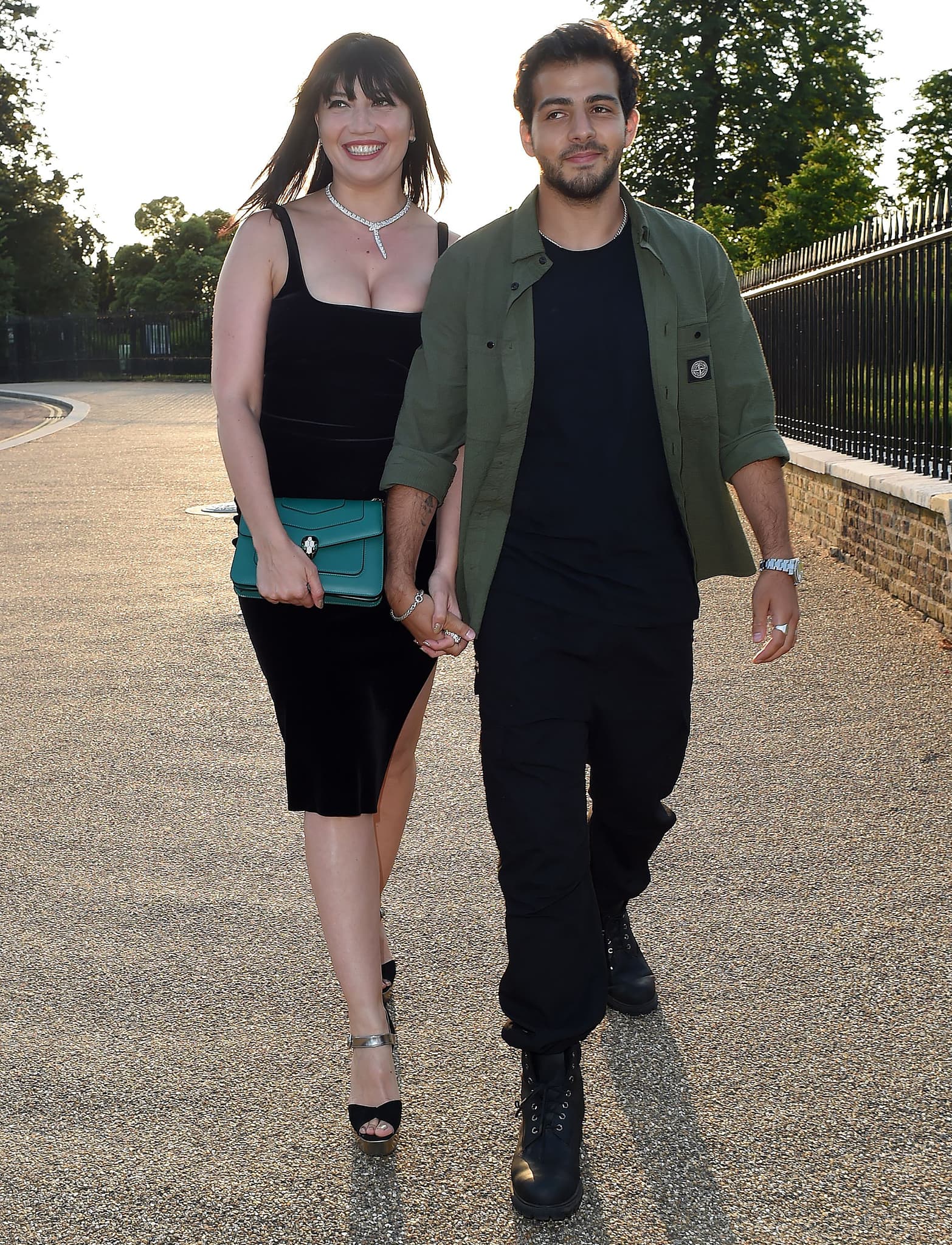 Daisy Lowe and Jordan Saul at the Bulgari Summer Party in Hyde Park on July 22, 2021 (Credit: Mega / WENN)
Aww, such a cute couple with a matching love for dogs. This is hopefully the starting point for more lovers' experiences to come for the couple.
Daisy Lowe is known for her daring and sexy fashion sense. However, in March 2016 she seemed to rein that usual outlandish style in at the BFC/Vogue Designer Fashion Fund dinner held at the Bulgari Hotel London.
Daisy Lowe wears her hair down at the BFC Vogue Designer Fashion Fund Cocktail Reception held on March 22, 2016, at the Bulgari Hotel London located in the district of Knightsbridge (Credit: WENN)
The then 27-year-old fashion model kept things relatively modest in a sophisticated black dress that simply highlighted her hourglass curves.
It featured electric blue lace panels around the waist and at the hemline, showing just a glimpse of flesh.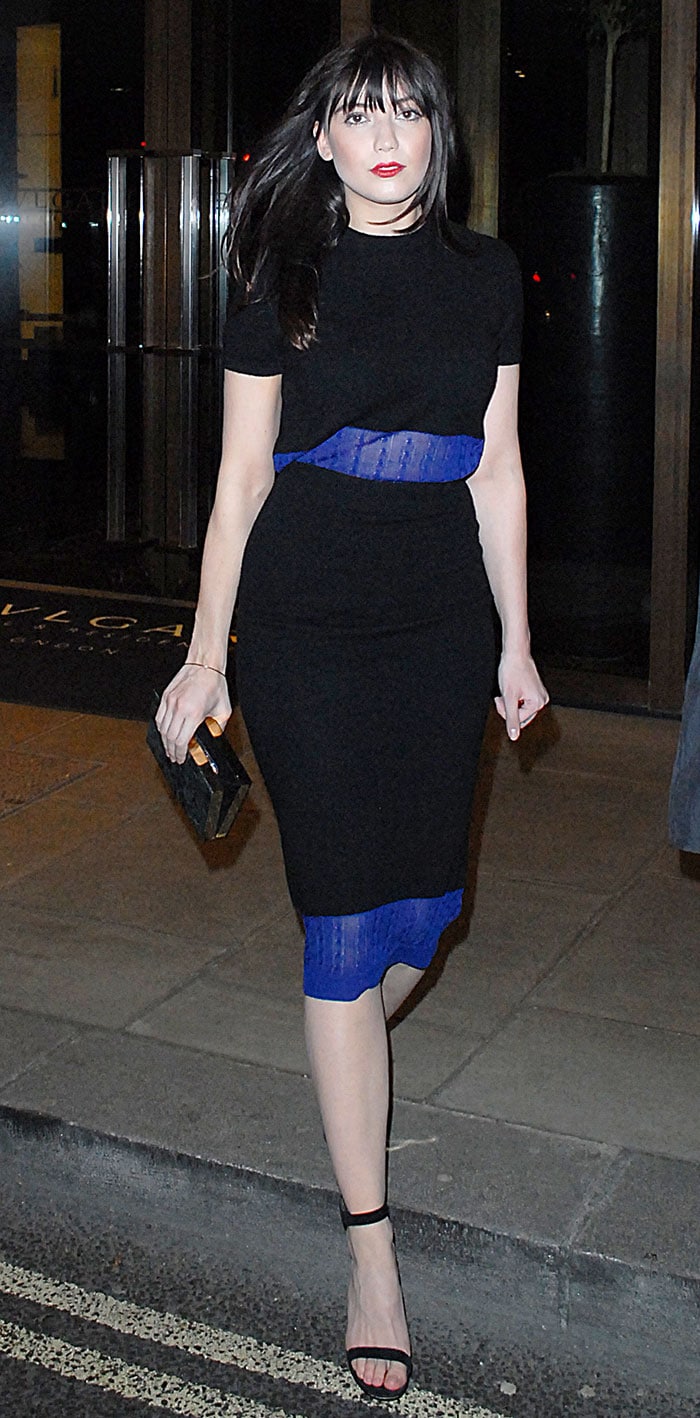 Daisy Lowe wears a black-and-blue dress out in London (Credit: WENN)
Daisy styled the look with minimal accessories, including a gold bracelet, a box clutch, and a pair of black sandals.
She casually wore her chocolate tresses down with face-framing fringe and added a pop of color to her ensemble with a slick of red lipstick.
Daisy Lowe shows off her waist in a knee-length lace-accented dress (Credit: WENN)

Daisy wore the same Christian Louboutin sandals spotted on Miranda Kerr a few weeks earlier. The sandals are a collaboration with Jonathan Saunders that feature ankle straps, PVC straps, and approximately four-inch heels.
We can't find these sandals online, but new styles are available at Nordstrom and Mytheresa.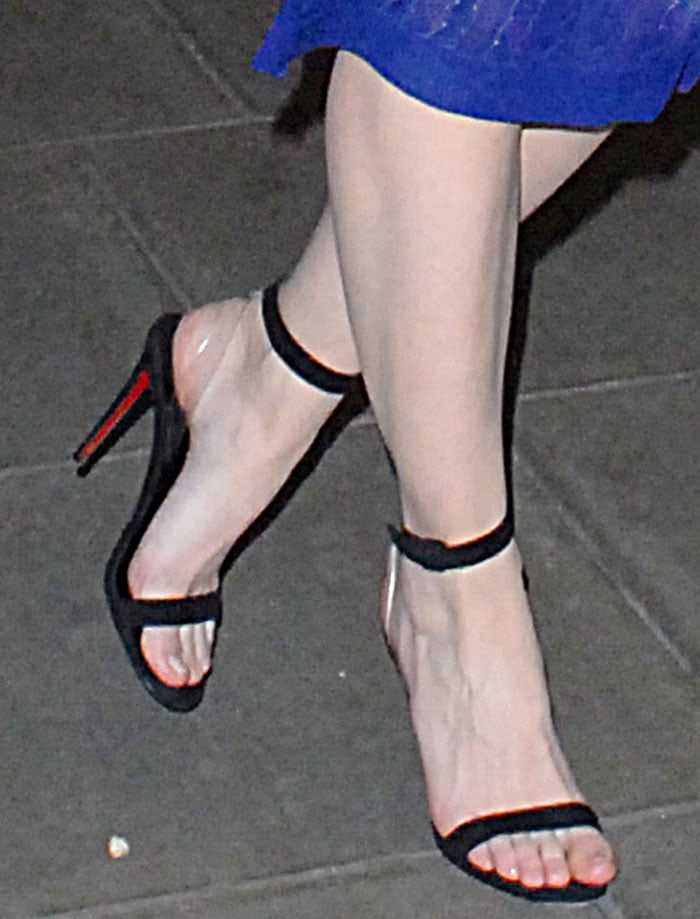 Daisy Lowe's feet in Christian Louboutin x Jonathan Saunders sandals (Credit: WENN)