There is no doubt that child stars often end up—for lack of a better word—weird.
Unfortunately, many celebrities who spend their most formative years in the public eye often end up turning to drugs and alcohol, but even if they are lucky enough to escape the throes of addiction, they're still strange.
Daniel Radcliffe was 11 years old when he started filming "Harry Potter and the Sorcerer's Stone" with Rupert Grint and Emma Watson (Credit: Warner Bros. Pictures)
Still, we imagine we'd turn out pretty odd if we had access to millions of dollars at a young age, too. If only in terms of his IMDb credits, 33-year-old Daniel Radcliffe is by far one of the strangest.
Daniel Radcliffe first debuted on the world stage as none other than Harry Potter, the boy who lived, shooting to superstardom as the film franchise took the world by storm. The Harry Potter books and films inspired numerous offshoots of merchandise, media, and even theme parks.
Daniel Radcliffe in a Dior Homme suit with white sneakers at the UK screening of "The Lost City" at Cineworld Leicester Square on March 31, 2022, in London, England (Credit: PA Images / INSTARimages)
As you can imagine, Daniel Radcliffe earned quite a bit from starring in the Harry Potter films and earns even more for these franchising efforts that use his likeness.
Though Radcliffe continued to work in the entertainment industry, he could live comfortably for the remainder of his mortal life off of his Harry Potter earnings alone.
Needless to say, Daniel Radcliffe is rich, with an estimated net worth of $110 million to prove it.
Daniel Radcliffe was paid handsomely for each Harry Potter film
Child stars usually don't get paid quite as well as their adult counterparts, getting the short end of the stick, but not the Harry Potter stars.
Since the films center around children (a bunch of them, actually), studio executives made sure to compensate their stars fairly.
The films were expected to be popular, but after the first film was a smash-hit at the box office, studio executives had to make sure they paid Daniel Radcliffe enough to stick around—they may have been able to replace Dumbledore, but they could never replace the Harry Potter!
This is evident when you consider that Daniel Radcliffe's paycheck nearly doubled for each film. Here's how much he was paid for each Harry Potter film (spoiler alert, it's a LOT):
Harry Potter and the Sorcerer's Stone (2001) — $1 million
Harry Potter and the Chamber of Secrets (2002) — $3 million
Harry Potter and the Prisoner of Azkaban (2004) — $6 million
Harry Potter and the Goblet of Fire (2005) — $11 million
Harry Potter and the Order of the Phoenix (2007) — $14 million
Harry Potter and the Half-Blood Prince (2009) — $24 million
Harry Potter and the Deathly Hallows, Part 1 (2010) — $25 million
Harry Potter and the Deathly Hallows, Part 2 (2011) — $25 million
Not bad for a kid! In fact, Daniel Radcliffe was one of the youngest millionaires in the United Kingdom by the time the fourth movie came out (many of the kids on the list above him had rich families) and one of the highest-paid stars in Hollywood.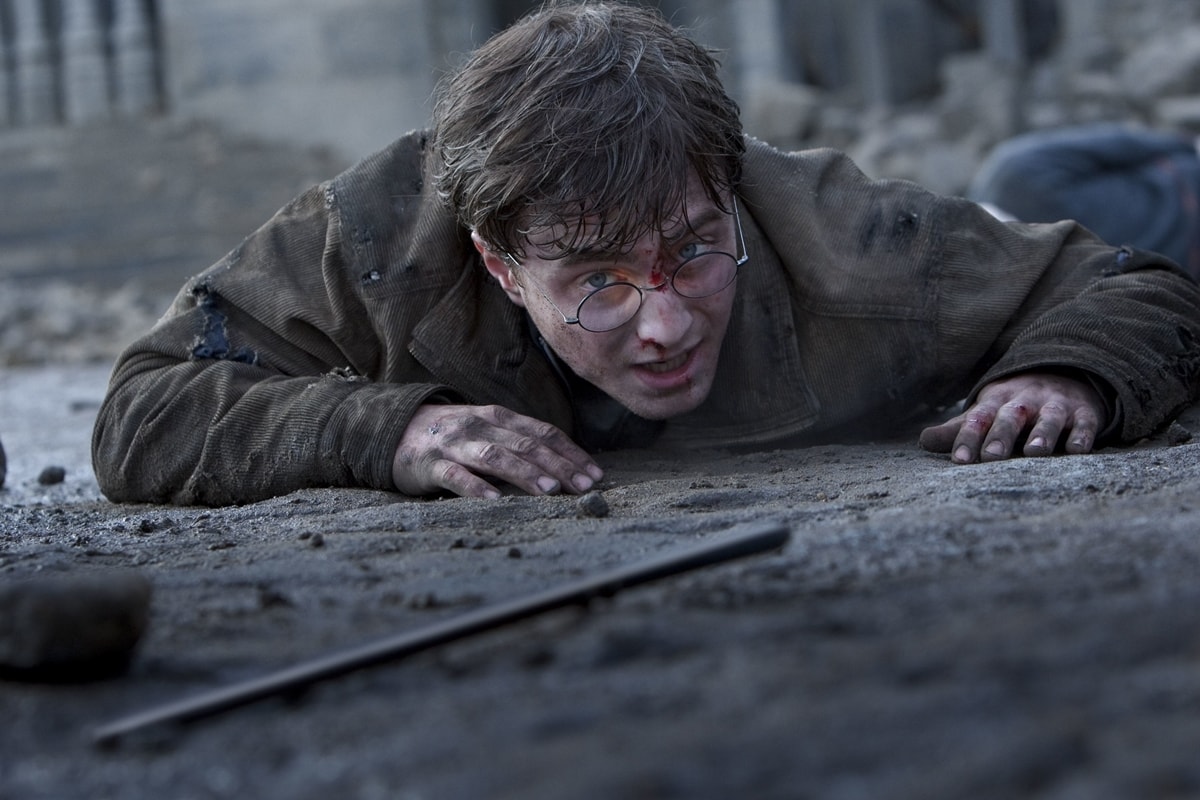 Daniel Radcliffe is believed to have been paid $50 million for the final two Harry Potter films (Credit: Warner Bros. Pictures)
Radcliffe has made a serious chunk of change from the Harry Potter franchise, a number that continued to rise even after filming had long since wrapped.
While we don't know exactly how much he earned from the HBO Max special reunion, Harry Potter 20th Anniversary: Return to Hogwarts, it was reported by The Sun that the star was offered "big money" to appear.
Daniel Radcliffe doesn't need to worry about money, which can explain his bizarre list of IMDB credits
When you've earned enough money to last the rest of your life before turning 18 years old, you have a lot of wiggle room when it comes to employment.
Daniel Radcliffe appears to enjoy working in the entertainment industry, and since he doesn't technically need to keep a job, it gives him a lot of time to do whatever the heck he wants.
"I'm very grateful for it, because having money means you don't have to worry about it, which is a very lovely freedom to have," Radcliffe confirmed during a 2016 interview with The Telegraph.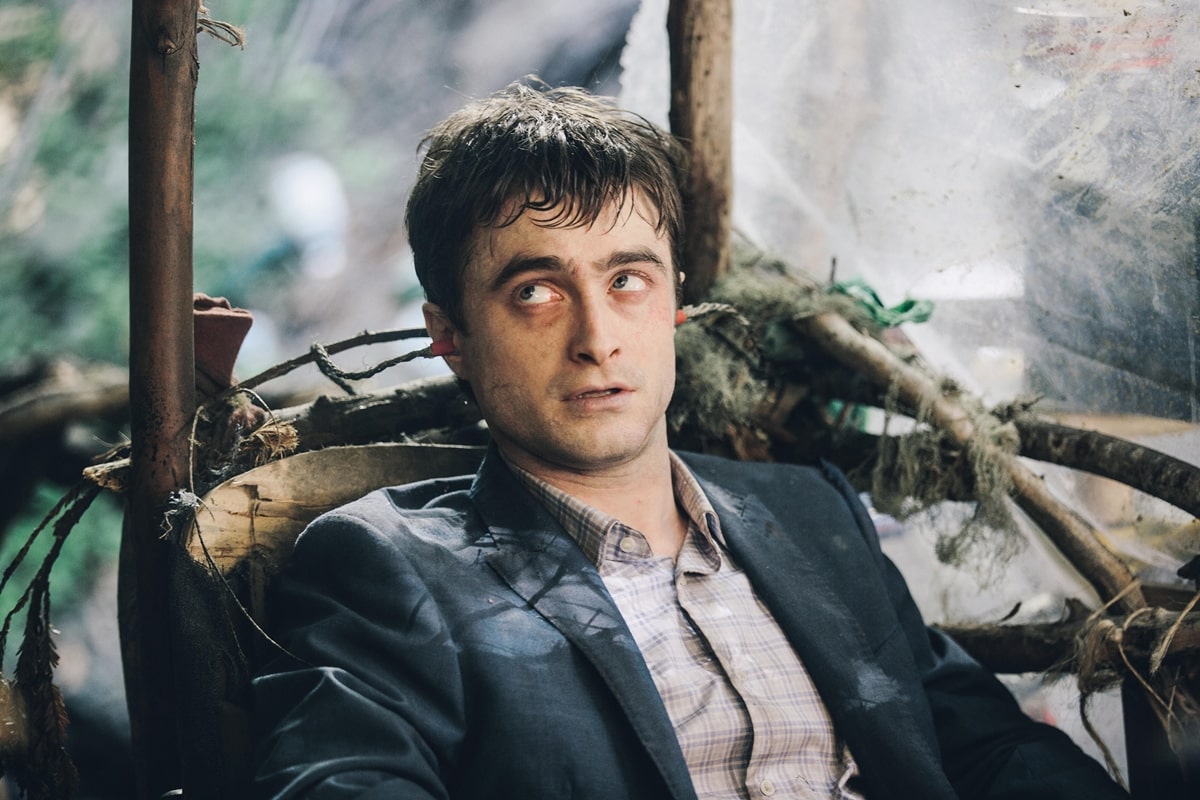 Daniel Radcliffe plays corpse-companion Manny in the 2016 American absurdist black comedy film Swiss Army Man (Credit: A24)
"It also gives me immense freedom, career-wise…For all the people who've followed my career, I want to give them something to be interested in, rather than them just watch me make loads of money on crap films for the rest of my life."
As a result, Daniel Radcliffe has appeared in a number of off-color, bizarre films like Swiss Army Man, where he plays a bloated, dead body used as a boat that is propelled by farts, or the upcoming Weird: The Weird Al Yankovic Story, in which Radcliffe will portray the legendary parody musician.
Perhaps it's because he has too much time on his hands or because he has a good sense of humor, but Daniel Radcliffe also has made a number of singular, short cameo appearances on television shows and titles like Unbreakable Kimmy Schmidt: Kimmy vs the Reverend, The Simpsons, and Robot Chicken.
Miracle Workers stars in the American anthology comedy television series Miracle Workers (Credit: TBS)
The former child actor and current adult actor also has a love for the theater. Although it can be somewhat prosperous for "big name" actors and Broadway stars, the theater scene is well known for not being the most lucrative profession for actors.
Still, Daniel Radcliffe has turned from the screen to the stage and performed in shows such as How to Succeed in Business Without Really Trying, Merrily We Roll Along, and Equus, the latter in which Radcliffe played a psychotic teenager with a penchant for mutilating horses.
Daniel Radcliffe says he doesn't know what to do with his money
During an episode of James O'Brien's podcast, Full Disclosure, that he isn't all that great at being a millionaire.
"I don't do a huge amount with my money," he admitted during the podcast. "I'm not particularly extravagant. There are moments where I think, 'Man, I'm really bad at being famous.'"
We can't say he's terrible at being famous considering the whole world knows his name, but as for how good he is at being rich, Radcliffe claimed, "I'm terrible."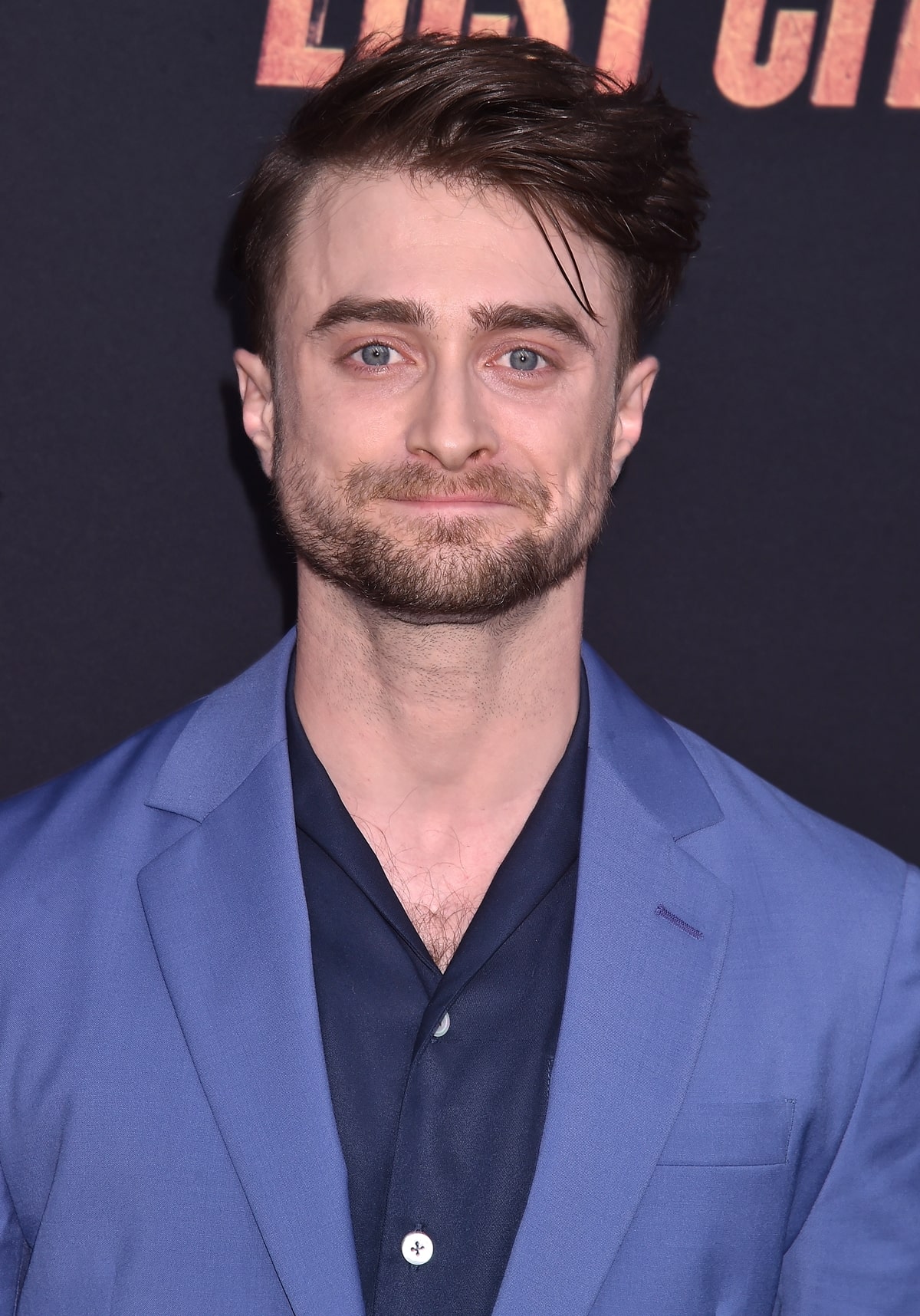 With more money than he'll ever need, Daniel Radcliffe doesn't pick acting projects based on how much money he can make (Credit: Jeffrey Mayer / JTMPhotos / Media Punch / INSTARimages)
Luckily, he's not a terrible person. Knowing he's blessed with a bolstered net worth ($110 million as of this year!) Daniel Radcliffe does his best to give back and frequently donates his time and money to charity.
"It doesn't matter what you do, no matter what line of work you're in, you can never really deserve that amount of money," he said during an interview with The Guardian.
"It just so happens I'm in an industry where those sums of money are dealt with. And I'm very lucky to be in a position where I don't have to do a job just for the money."