According to the World Health Organization (WHO), nearly 800,000 people die from suicide every year, which works out to be about one person every 40 seconds.
It's among the leading causes of death in the United States and can affect families from different backgrounds, financial statuses, and upbringings.
Mental illness does not discriminate, and even those who appear to have the "perfect life" born into a wealthy, celebrity family could succumb to this tragic outcome.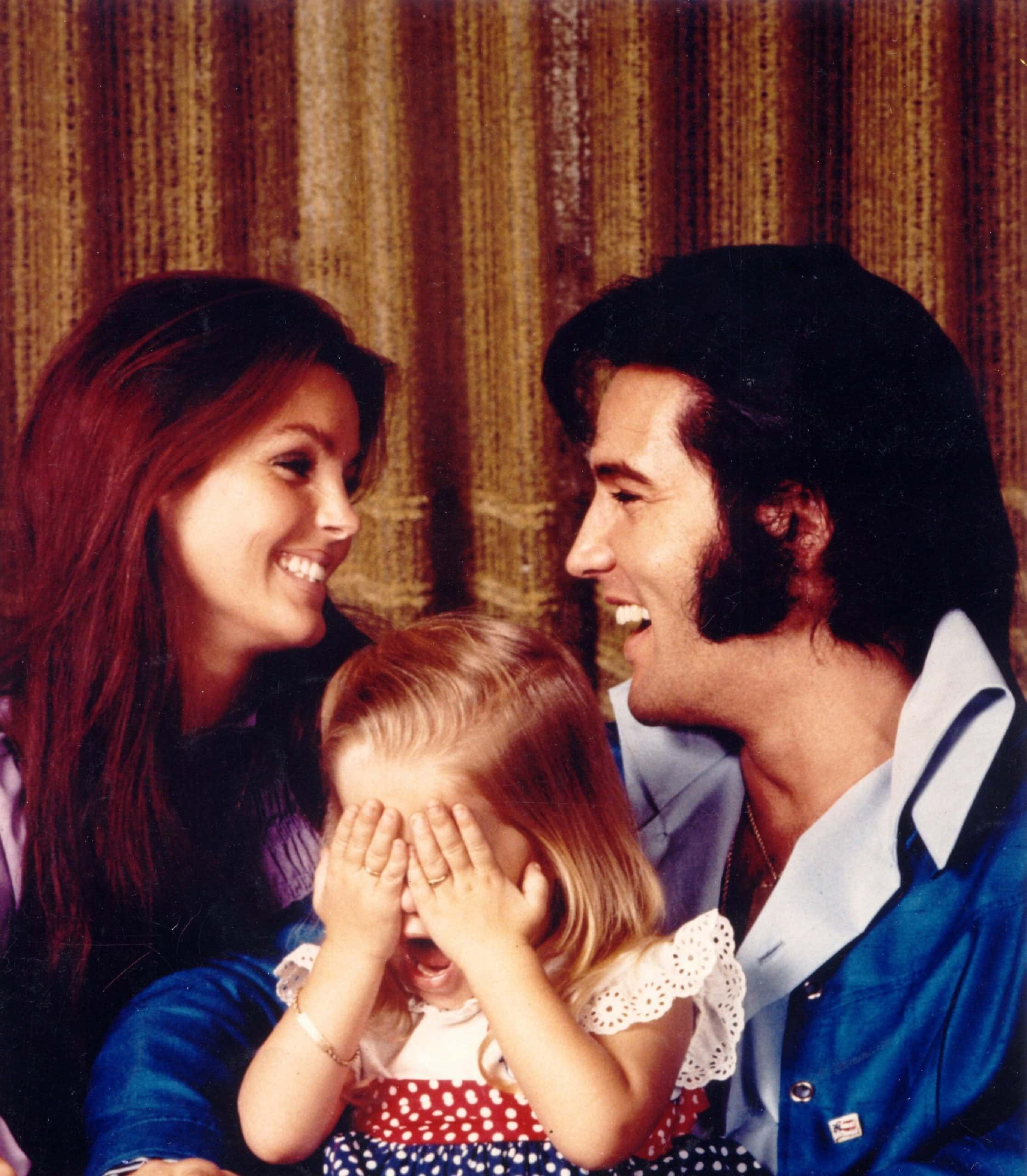 Elvis Presley, Priscilla Presley, and their daughter Lisa Marie Presley in 1971 (Credit: WENN)
Lisa Marie Presley, the daughter of the infamous Elvis Presley and famous in her own right, along with her ex-husband Danny Keough lost their son Benjamin Storm Keough to suicide on July 12, 2020. He was just 27 years old.
Benjamin Keough, who had an uncanny resemblance to his grandfather, was found dead in Lisa Marie Presley's home in Calabasas, California.
The L.A. Coroner's Office confirmed the cause of death was a self-inflicted gunshot wound. Little was known about Benjamin as he kept a low profile. His Instagram account was private, and although he apparently signed a deal with Universal Music, nothing had been released.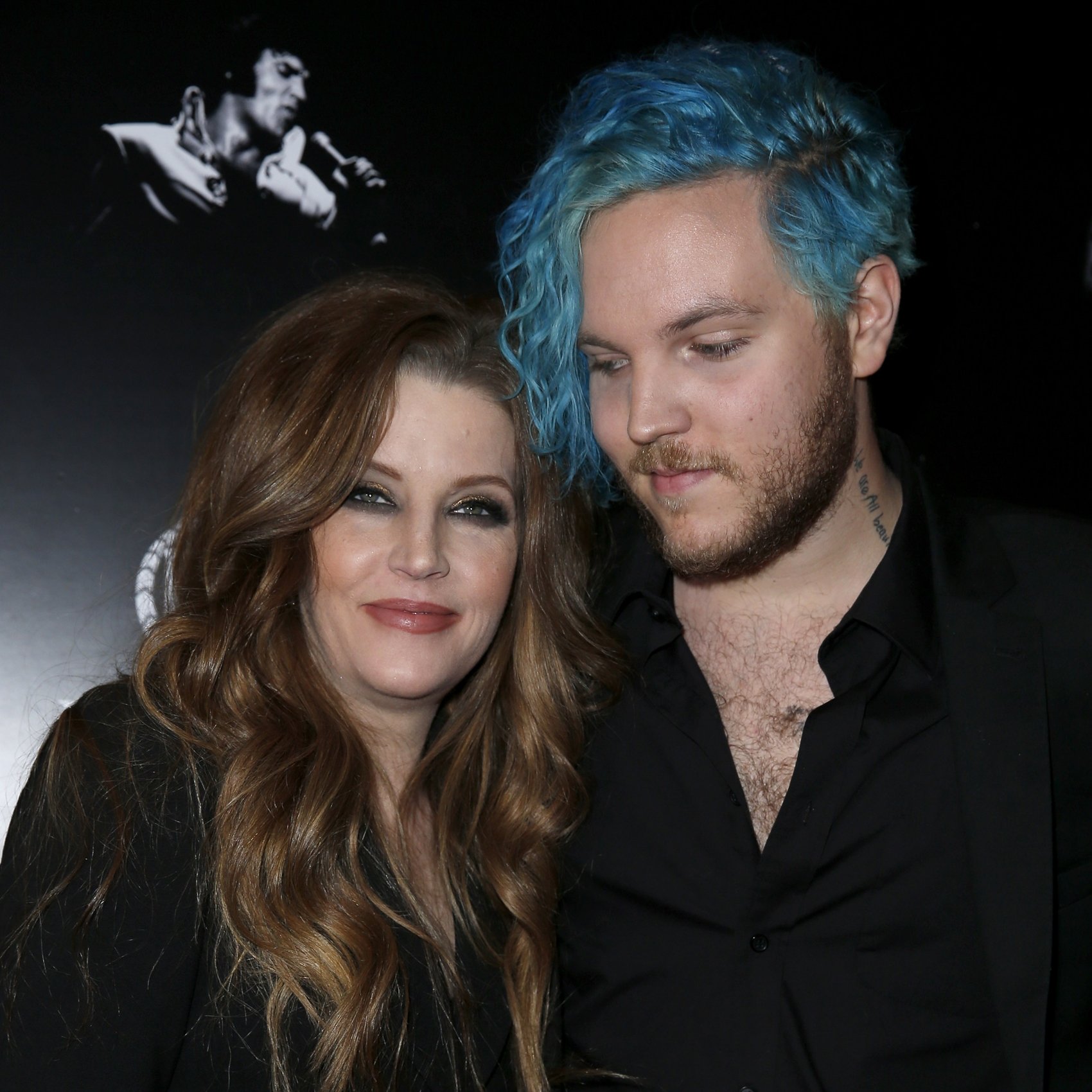 Lisa Marie Presley's son Benjamin Keough died at the age of 27 in July 2020 (Credit: WENN)
He was laid to rest in Graceland, next to his grandfather and other Presley family members. Following his death, a spokesperson told TODAY, "(Lisa Marie Presley) is completely heartbroken, inconsolable, and beyond devastated but trying to stay strong for her 11-year-old twins and her oldest daughter Riley".
Benjamin Keough Family
Benjamin was survived by his three siblings. He shared the same father, Danny Keogh, with his older sister Riley. His mother, Lisa Marie Presley, and his father, Danny Keough, married in 1988.
It seems as if Benjamin shared his father's distaste for fame as Danny has successfully remained out of the spotlight.
Benjamin Keough with his father, Danny Keough (Credit: Danny Keough's Instagram)
Danny met Lisa through the Church of Scientology and began playing in Presley's band. The two managed to keep their relationship private until after their wedding.
Even their wedding, which took place on October 3rd, 1988, at the Celebrity Center International of the Church of Scientology, had only nine attendees. At the time of their marriage, Lisa was just 20 years old, and Danny was 23.
Benjamin's father, Danny, has roots in the Church of Scientology. Following his parent's divorce, Danny's mother (Benjamin's paternal grandmother) remarried a prominent Scientologist named Alan Hollander.
View this post on Instagram

The two of them went on to co-found a private Scientology academy where Danny went to school.
Just six days after they announced their nuptials, Lisa Marie announced that she and Danny were expecting their first child. In May 1989, Lisa's eldest daughter Riley (born Danielle) was born.
View this post on Instagram

Riley was three years older than Benjamin and had a successful acting career. She's had roles in major films, including The Runaways, Mad Max: Fury Road, and The Girlfriend Experience, with rave reviews and was even nominated for a Golden Globe.
When asked about their father, Riley told The Guardian, " I grew up very privileged with my mother, but my dad didn't live like that. And I think experiencing both sides has been helpful. My father had mattresses on the floor of his apartments. He lived in cabins and trailer parks. He just didn't have much money."
Benjamin was born in 1993. He was just under a year old when his mother filed for divorce from Danny. From the very beginning, Benjamin had several father-life figures in his life. Although a musician, Lise Marie Presley has received more media attention for her rocky love life than her music.
Only 20 days after his parents divorced, Benjamin's mother married Michael Jackson when he was still a baby.
This caused a media frenzy, as many believed this union to be arranged, giving Michael Jackson more credibility following accusations of him molesting a minor.
Lisa Marie Presley and Michael Jackson at Neverland Ranch during a VIP visit by a group of children in Santa Maria, California, on April 18, 1995 (Credit: WENN)
Despite allegations, the pair insisted they were in love. Presley continued to defend Jackson through these allegations as well. The two were married for less than two years and divorced in 1996.
At the time, Presley remained pretty quiet about it; however, years later, in an interview with Oprah, she revealed that Jackson had chosen drugs and fame over her.
A few years later, in 2002, Lisa Marie Presley married Nicholas Cage. This marriage was even shorter, lasting just 107 days before the two divorced.
Nicolas Cage and Lisa Marie Presley were married for a total of about three and a half months in 2002 (Credit: WENN)
Then again, in 2006, Presley remarried for a fourth time, marrying guitarist and musical director Michael Lockwood.
Benjamin and Riley gained two more siblings as Presley and Lockwood welcome twin girls, Harper and Finley, in 2008. Although this was the longest of Presley's four marriages, it ended in 2016 and was a messy divorce.
Her fourth marriage, Michael Lockwood and Lisa Marie Presley married on January 22, 2006, in a traditional Japanese ceremony in Kyoto, Japan (Credit: WENN)
There has been an ongoing custody battle for their twin daughters, with Lockwood also pointing fingers at the Church of Scientology.
Despite Presley's other marriages, Benjamin's father, Danny, was always a big part of their lives. He and Presley remained very close and he was her best man when she married Lockwood.
In 2003, Presley told Rolling Stone, "He's my absolute best friend in the world. The smartest thing I've ever done is have children with this man because I knew this is the one man I could be connected to for the rest of my life".
The Family Relationship with the Church of Scientology
Benjamin's grandmother, Priscilla Presley, joined the Church of Scientology after the death of her husband, Elvis. Her daughter, Lisa Marie, joined shortly after in 1977.
Along with his siblings, Benjamin was raised in the church, which played a significant part in their lives. That was until 2012, when Lisa Marie began distancing herself.
Elvis Presley's grandson Benjamin Keough leaves Boujis nightclub at 3:30 am in a leather jacket in London, England, on June 27, 2011 (Credit: WENN)
She told USA Today that "I was slowly starting to self-destruct, and I didn't know where that was coming from, I started to uncover the main person who was really close to me for years, and then it was a domino effect. I was devastated." She went on to say, "I got bad advice. I was insulated with no grip on reality, they were taking my soul, my money, my everything".
It is estimated that Presley is worth $300 million after inheriting her father's estate. Some suggested that after Elvis's death, the family was targeted because of their wealth. It is also rumored that Priscilla was recruited by John Travolta.
Around the time of Lisa Marie's departure from Scientology, she moved to East Sussex, England. She said she needed to get away from L.A. and landed on a 50-acre sheep farm. That was until she moved back to Calabasas, California a few years ago.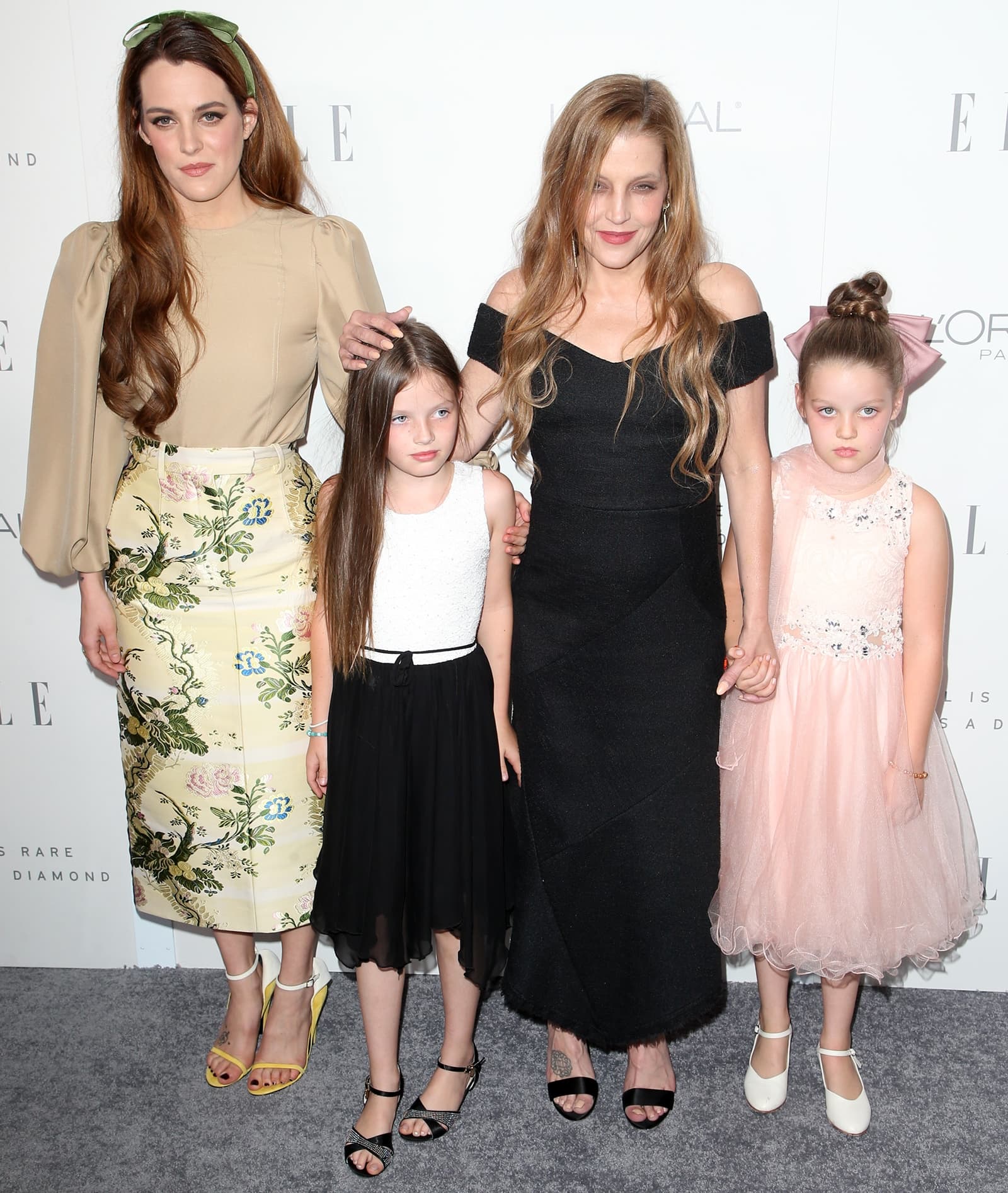 Lisa Marie Presley posing with Riley Keough and her twin girls Finley Aaron Love Lockwood and Harper Vivienne Ann Lockwood at the 2017 ELLE Women in Hollywood Awards (Credit: WENN)
Presley has illuded to her relationship and experiences with Scientology in her recent albums. A prominent Scientology whistle-blower blog run by critic Tony Ortega has suggested that although Ben grew up in the church, he had been out of it for a long time and often discussed how messed up it was with friends, especially for kids.
The same blog reported that Ben had struggled with alcohol and drugs and had gone to rehab, which was not part of the Scientology treatment program.
Remembering Benjamin Storm Presley
Following Ben's death, Lisa Marie Presley remained very quiet. It wasn't until months later, in October, that she shared a post on her social media account.
She opened up about her heartbreak on what would have been Ben's 28th birthday. In the post, she said, "The depth of the pain is suffocating and bottomless without you every moment of every day," and ended the caption with "Happy Birthday my sweet, sweet Boy.
You were much too good for this world".
This was written beneath a photo of Ben blowing out his birthday candles years prior.
View this post on Instagram
Ben's sister Riley also remembered her brother on this day. Just three months after his death, she shared videos and pictures of her brother, including a throwback photo of them as kids.
Riley has continued to remember her brother with sporadic posts on her social media account. She has shared a photo of her latest tattoo, her brother's name Benjamin Storm, written on her collarbone.
Danielle Riley Keough is the daughter of musicians Lisa Marie Presley and Danny Keough (Credit: WENN)
This was a very fitting tribute as Ben had his sister's name, Riley, tattooed on his collarbone before his death.
Benjamin also had matching tattoos with his mother, Lisa Marie. She revealed on Twitter that the Celtic eternity knot on her foot represents her connection with her son. According to the tweet, they got the tattoos on Mother's Day in 2009.
Lisa Marie Presley and Benjamin Keough got matching tattoos in 2009 (Credit: WENN)
"Ben (my son) and I got it together in the same place on Mother's Day 3 years ago," the daughter of the King of Rock 'n Roll wrote.
Wearing towering stiletto heels from Christian Louboutin, she showed off her Celtic eternity knot foot tattoo at the NARM Music Biz Awards Dinner Party in 2012.
Lisa Marie Presley shows off her Celtic eternity knot foot tattoo in Christian Louboutin heels (Credit: WENN)
Although no public statements were released from Ben's father, Danny Keough, there were plenty of paparazzi photos of him along with Ben's girlfriend Diana, Riley, and Riley's husband at the Beverly Hills Hotel following his death.
Benjamin's girlfriend, Diana Pinto, had remained silent for a short period but then also shared her sentiments and own tribute to Ben. The social media tribute featured a carousel of photos and videos and a glimpse into the relationship the two had since 2017.
In her post, she wrote, "You make everyone around you light up the second you step into the room. You touch every single soul around you. You love your Sunday morning toons and chocolate milk. I promise to always honor you on Fancy Fridays".
View this post on Instagram

Although we knew little about Benjamin Storm Presley as he was so private, it is clear that he was very loved and is now very missed by his parents, Danny Keough and Lisa Marie Presley, sister Riley, and girlfriend Diana.