Lisa Marie Presley was not only known as the only daughter of Elvis Presley. She was also a loving mother to her four children, including Riley Keough, Benjamin Keough, Finley Lockwood, and Harper Lockwood.
In an interview with Healthy Living in 2014, the late American singer shared that her children were her priority, saying, "I just smother them in love. They are my priority. That's what I do. That's what I care most about. I keep them close to me and make sure they are happy and healthy."

Finley Lockwood and Harper Lockwood are Lisa Marie Presley's twin daughters, Priscilla Presley is Elvis Presley's former wife and mother of Lisa Marie, and Riley Keough is Lisa Marie's daughter and an actress/model (Credit: Joe Seer / Shutterstock)
However, Lisa Marie's sudden and unexpected loss on January 12, 2023, devastated her daughters. She collapsed at her home in Calabasas, California, two days after attending the 2023 Golden Globes.
Despite the best efforts of the EMTs who arrived on the scene, took her to the hospital, and admitted her for a possible cardiac arrest, Lisa Marie passed away at 54.
Following the passing of Lisa Marie, her mother, Priscilla Presley, issued a press statement about the tragic news.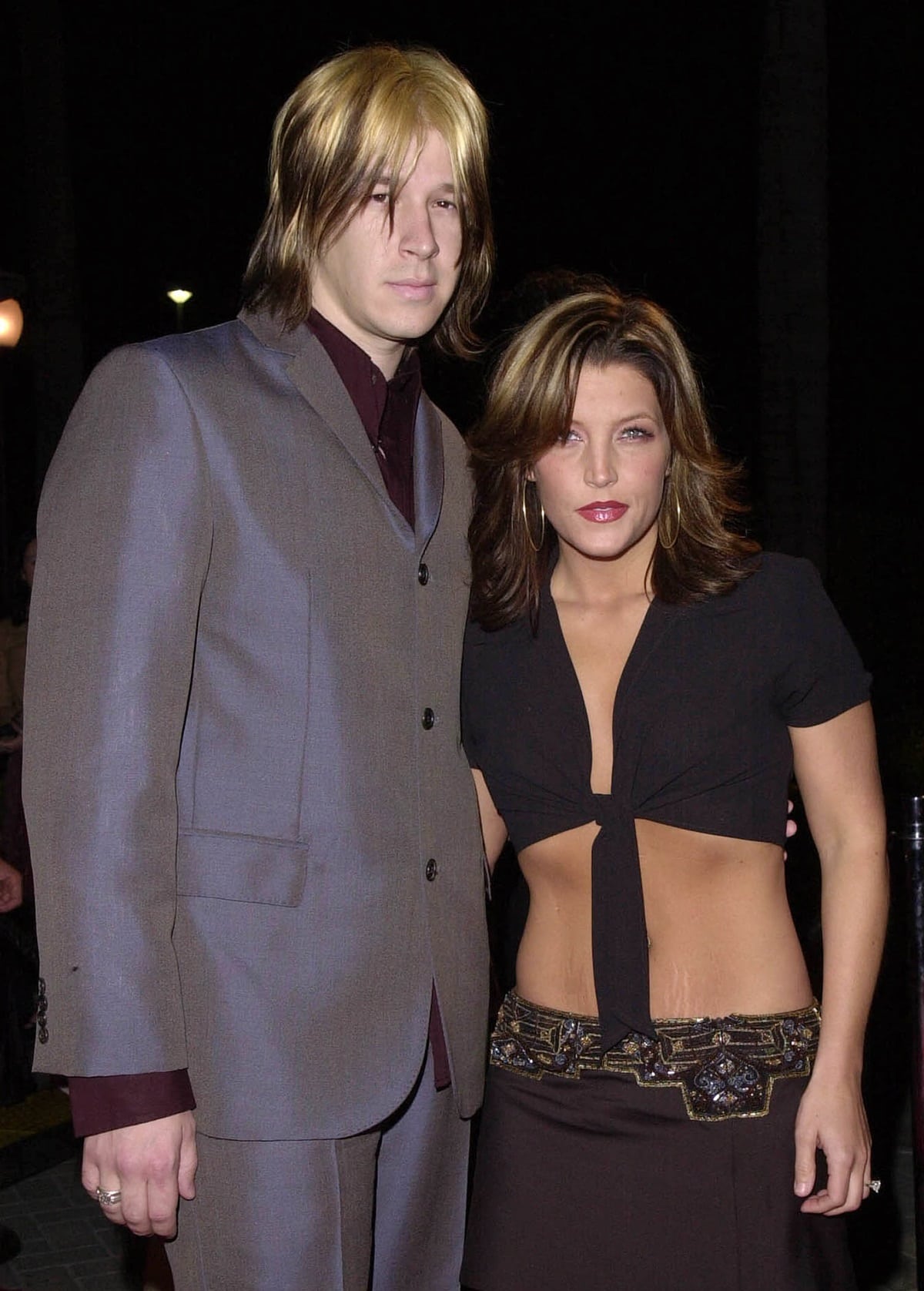 Lisa Marie Presley, who died on January 12, 2023, after experiencing cardiac arrest at her residence in Calabasas, California, became engaged to John Oszajca in May 2000 but split after ten months (Credit: BauerGriffin / INSTARimages / Cover Images)
The 77-year-old actress said, "It is with a heavy heart that I must share the devastating news that my beautiful daughter Lisa Marie has left us. She was the most passionate strong and loving woman I have ever known. We ask for privacy as we try to deal with this profound loss. Thank you for the love and prayers. At this time there will be no further comment."
Lisa Marie was interred at Graceland, close to the burial site of her son Benjamin, and a memorial service was held on January 22, 2023, for her on the famous estate's front lawn.
During the service, Priscilla gave a moving eulogy and shared a passage one of her granddaughters had written.
Harper and Finley are the twin daughters of Lisa Marie Presley and her ex-husband, Michael Lockwood (Credit: Joe Seer / Shutterstock)
She read, "'I have no idea how to put my mother into words. Truth is, there are too many. Lisa Marie Presley was an icon, a role model, a superhero to many people all over the world, but Mama was my icon, my role model, my superhero — in much more ways than one. Even now, I can't get across everything there is to be understood or known about her, but as she always said, I'll do my best.'"
Here is everything you need to know about the twin children of Lisa Marie Presley, Harper, and Finley, with his fourth husband, Michael Lockwood, and how they were affected by her passing.
Who Are Harper and Finley Lockwood?
Lisa Marie and Michael announced they were expecting a baby in 2008 and later revealed they were having twins. The girls were born on October 7, 2008.
Lisa Marie Presley had three failed marriages before meeting Michael Lockwood, the musical director of her album Now What, with whom she was married from 2006 to 2016 (Credit: BauerGriffin / INSTARimages / Cover Images)
Priscilla Presley was present for the birth of Harper and Finley. She was "very thrilled" to become a grandmother again and remarked that she witnessed each baby's first breath.
In an interview with Entertainment Tonight, Priscilla talked about Lisa Marie's progress and how Michael was adjusting to fatherhood.
She said, "Mother is doing great. Father's a little nervous. He's a first-time dad, so it is the most beautiful thing to watch the way he holds and carries the babies. It's so endearing to watch how delicate he is with the babies."
In 2018, Lisa Marie shared a throwback picture of carrying her twin daughters in both arms while they were still babies. She captioned the photo, "Flashback!!!"
View this post on Instagram
When Harper and Finley's Parents Divorced
Harper and Finley were at the center of a custody dispute after their parents initiated divorce proceedings.
Lisa Marie and Michael filed for divorce in June 2016 after a decade of marriage. However, their custody dispute persisted even after their separation, and their divorce wasn't finalized until May 2021.
The 14-year-old twins were taken into protective care when Lisa Marie's legal team claimed Michael had "disturbing" pictures of children on his computer. After the allegations, the twins moved in with their grandmother.
Priscilla took to Facebook to clear the air, saying, "There is Lots of confusion, commotion and concern from all the talk circulating. Let me put this to rest … the girls have not been in foster care and never will be. The girls have been with me and will be until all this is sorted out."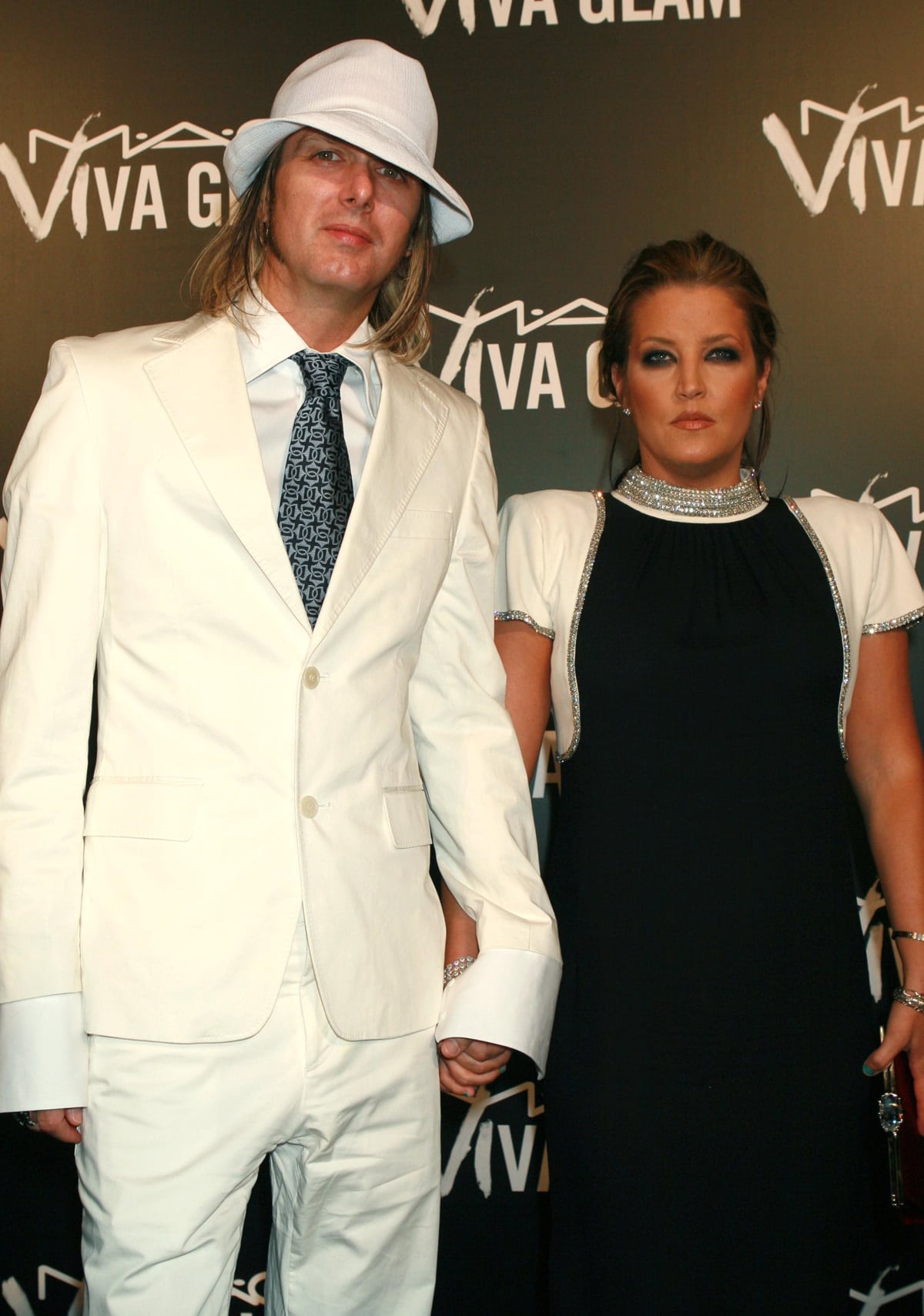 In June 2016, after ten years of marriage, Lisa Marie filed for divorce from Lockwood, and two months later, she entered rehab for substance abuse issues; they then began a lengthy court battle over their twins and finances, with news breaking in early 2017 that Priscilla was caring for Harper and Finley (Credit: Roger Wong / INFGoff)
In March 2017, the Tennessee Bureau of Investigation concluded its investigation into the matter, stating that it had found no evidence to support the allegations.
The T.B.I. public relations officer Josh DeVine told People that their involvement had concluded "barring any new potential evidence or information."
Lisa Marie was seen leaving her house for the first time with all three of her daughters, including Harper and Finley, at an ELLE Women in Hollywood event in October 2017.
Lisa Marie Presley and her three daughters, Riley Keough and twins Finley and Harper Lockwood, made a rare family appearance at the Elle Women in Hollywood event (Credit: Faye Sadou / MediaPunch / INSTARimages)
In March 2020, amidst the COVID-19 pandemic, Lisa Marie and her twins began caring for rescue dogs.
She announced this on Instagram, saying, "We've been fostering pups from a shelter," with a photo of herself and the twins holding one of the dogs, describing the experience as "exhausting but so rewarding 👍🐶 be well❤️."
View this post on Instagram
How Lisa Marie's Death Affected Her Twins
The sudden death of Lisa Marie has left her twin daughters, Harper and Finley, in shock and grief. It was reported that the teens refused to return to their opulent home while the funeral was planned because losing their mother had been difficult.
In a statement to People after Lisa Marie's passing, the twins' father, Michael, expressed his deep sorrow and said, "We are all reeling from the sudden passing of Lisa Marie Presley, the mother of my two beautiful twin daughters Harper and Finley. Nothing prepares us for such an unexpected tragedy. It is incomprehensible."
Lisa Marie Presley's former husband, Michael Lockwood, released a statement about the loss of his ex-wife and their 14-year-old twin daughters' mother, saying that they are all struggling to come to terms with the sudden and tragic news and that nothing could have prepared them for such an incomprehensible tragedy (Credit: Albert Ferreira / Startraksphoto)
The 61-year-old continued, "The most important thing to me at this time is to take care of my daughters, making sure they always feel safe and loved. Both of them have incredible spirit and they will carry our family's legacy on for the rest of their lives. Since they were born, Harper and Finley have brought me profound joy and I remain devoted to them. We ask for privacy at this incredibly difficult time."
Joe Yanny, Michael's attorney, also shared that the guitarist's "world had been turned on its ear" by the tragedy. He said Michael was "with both of his daughters" and "had been hoping for a speedy and complete recovery because her children needed her."
The Battle for Lisa Marie Presley's Trust
Lisa Marie's passing has led to a legal battle over her trust. According to reports, Lisa Marie left her estate to her three daughters, including the Graceland mansion and a 15 percent stake in Elvis Presley Enterprises (EPE), bringing in a reported $110 million in 2022.
However, just two weeks after her death, the "authenticity and validity" of Lisa Marie's will were disputed in a petition filed by Priscilla's legal representatives on January 26, 2023.
They claimed that a 2016 amendment that left the estate to Lisa Marie's three kids was invalid. Priscilla's petition requested that the courts accept an update Lisa Marie made in 2010 that added her former business manager Barry Siegel and made Priscilla a co-trustee with her.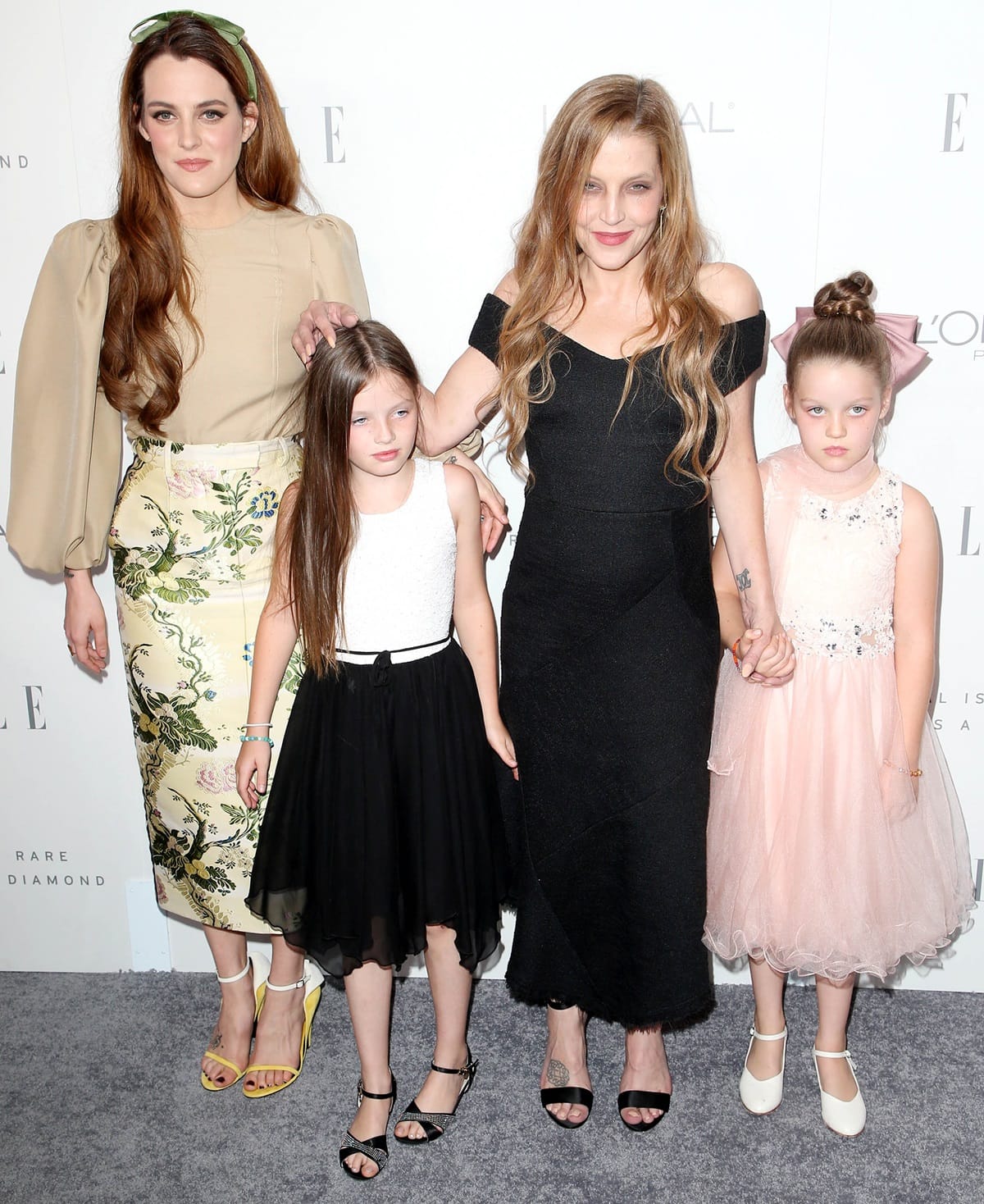 Riley Keough posing with her mother, Lisa Marie Presley, and her half-sisters Finley Aaron Love Lockwood and Harper Vivienne Ann Lockwood at ELLE's 24th Annual Women in Hollywood Celebration at Four Seasons Hotel Los Angeles at Beverly Hills on October 16, 2017, in Los Angeles, California (Credit: Faye Sadou / MediaPunch / INSTARimages)
Multiple sources told People in March 2023 that Priscilla and Lisa Marie's eldest daughter, Riley Keough, "do not see eye to eye" regarding the late singer's trust and hardly communicate with one another. This dispute has caused tension among the family members.
Furthermore, the 33-year-old singer was displeased with her grandmother for inviting Michael to her mother's burial.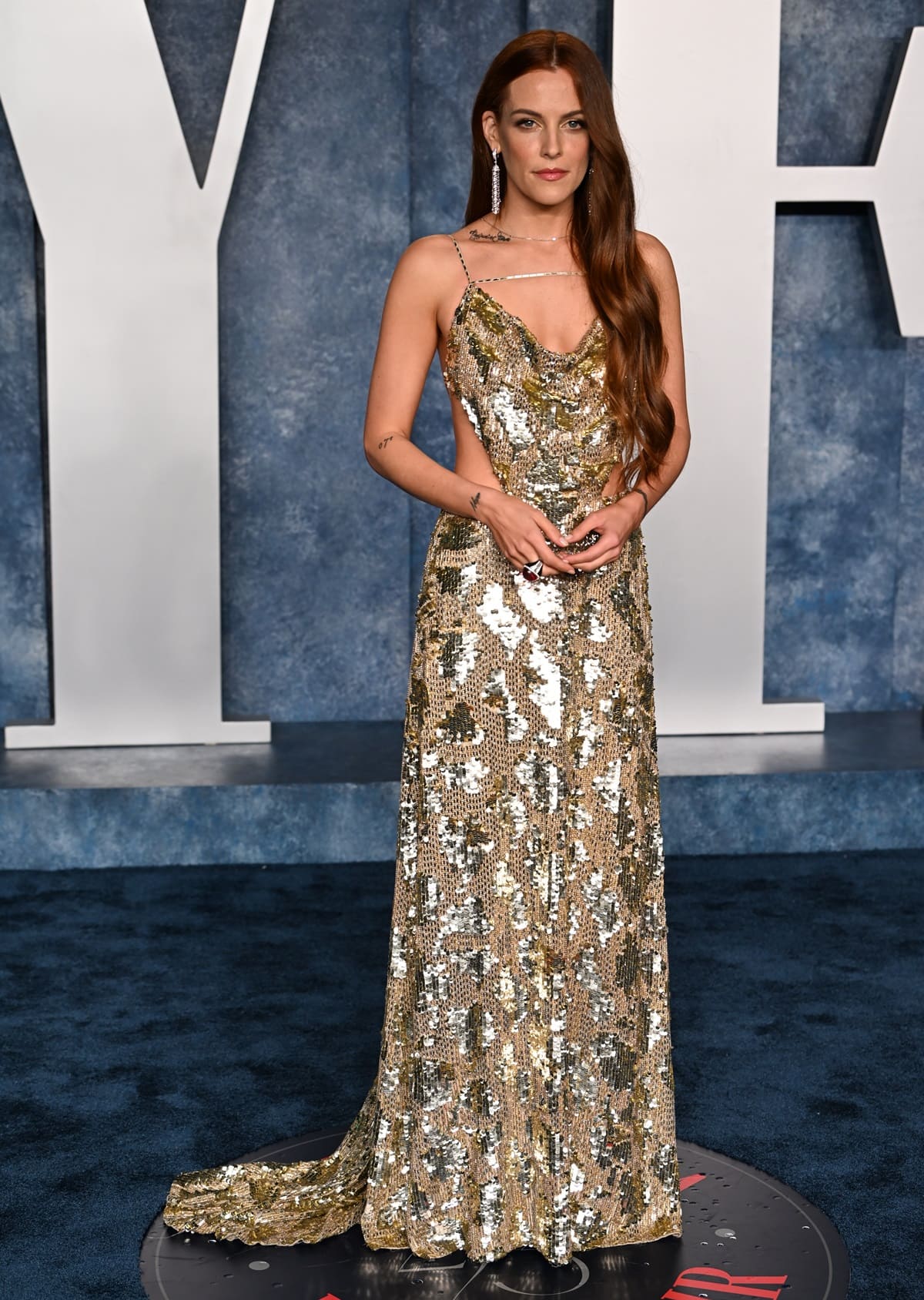 Riley Keough wore a stunning sequined Celine gown to the 2023 Vanity Fair Oscar Party Hosted By Radhika Jones at Wallis Annenberg Center for the Performing Arts on March 12, 2023, in Beverly Hills, California (Credit: PA Images / INSTARimages)
A close friend of Lisa Marie revealed, "Michael was not invited. He came to Memphis under the pretense that he had to chaperone the twins — and he forced his way in with Priscilla's help. The last thing Lisa Marie would have wanted was for Michael to be there."
Michael Represents the Twins in the Trust Battle
Michael Lockwood has been appointed the legal guardian ad litem of his twin daughters, Harper and Finley, to represent them in the battle over Lisa Marie Presley's trust.
Despite rumors that Lisa Marie wouldn't have wanted Michael to have custody of their children, he was granted legal custody of the twins.
Riley Keough arrives for a taping of The Drew Barrymore Show in a yellow The Row Ceren brushed alpaca-blend coat paired with Khaite x Oliver Peoples 1969C sunglasses and Charles & Keith Sepatu pumps on March 1, 2023, in New York City (Credit: Roger Wong / INSTARimages)
At a hearing on April 13, 2023, Michael's attorney, Scott Rahn, told the judge that he is "ready, able, and willing to protect their interests."
Scott stated, "Lockwood has a good, collegial, familial relationship with all of the parties involved. He is not only legally bound but also morally bound to protect [the twins'] interests."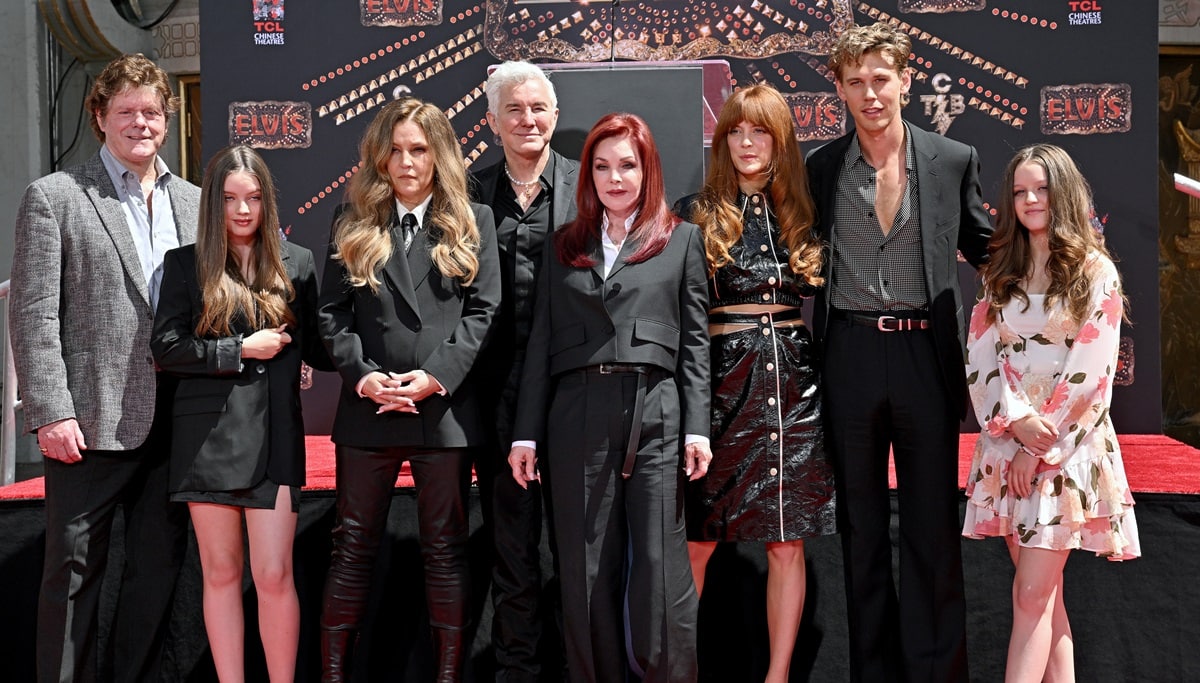 Steve Binder, Harper Vivienne Ann Lockwood, Lisa Marie Presley, Baz Luhrmann, Priscilla Presley, Riley Keough, Austin Butler, and Finley Aaron Love Lockwood attend the Handprint Ceremony honoring Three Generations of Presley's at TCL Chinese Theatre on June 21, 2022, in Hollywood, California (Credit: BauerGriffin / INSTARimages)
The request was granted, and Michael was appointed the twins' guardian ad litem by the judge after Priscilla and Riley's attorneys had no objections.
In March 2023, Michael submitted a petition to become the legal guardian ad litem of Harper and Finley and represent them in the dispute over Lisa Marie's trust.
He explained that "the minor is a beneficiary of a trust at issue before the probate court in the above-referenced case. The minor requires appointment of a guardian ad litem to represent her interests in the proceeding."
Riley Keough flaunts her legs in a Paco Rabanne skirt and high neck puff-sleeve jumper paired with black Manolo Blahnik BB Suede pumps for a taping of The Late Show With Stephen Colbert on March 1, 2023, in New York City (Credit: Janet Mayer / Startraksphoto / Cover Images)
Michael added, "There is no conflict regarding appointment because the proposed guardian is not a beneficiary of the trust instrument at issue."
Harper and Finley signed documents consenting to their father's appointment as their guardian ad litem.