Sofía Jirau, 25, just made history as the very first Victoria's Secret model to walk the runway with Down Syndrome.
The Puerto Rican model is a part of the new Love Cloud Collection that the brand created to "reinforce their commitment to welcoming and celebrating all women."
Raúl Martinez, the creative director of Victoria's Secret said that "this campaign is an important part of the new standard we are creating."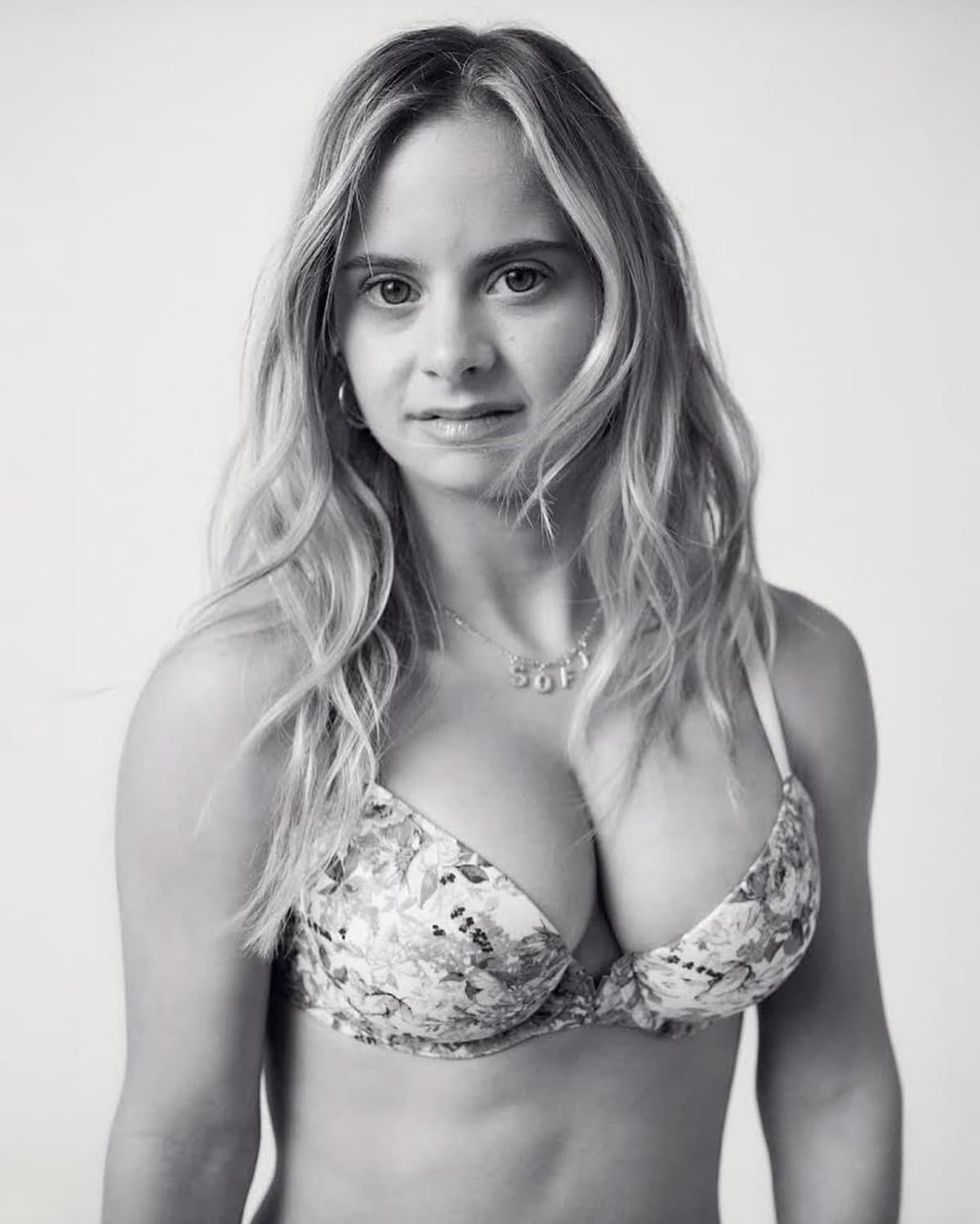 Sofía Jirau is the first Victoria's Secret model with Down syndrome (Credit: Victoria's Secret)
Seventeen other models are part of this campaign, including transgender model Valentina Sampaio, indigenous wildland firefighter Celilo Miles, and supermodel Hailey Bieber.
Overjoyed, Sofía took to her Instagram, writing the achievement is "a dream come true", adding that she hopes it will remind people that anything is possible.
View this post on Instagram
Speaking to NBC News, Sofía commented: "I want to tell the whole world that people with my condition…we have no limits. People who have Down Syndrome like me are capable of getting a job, creating their own business, and working hard like me."
She started modeling just three years ago and had her debut at New York Fashion Week in 2020. Since this, she has worked hard to use her platform to uplift people, particularly those with her condition, and encourage them to pursue all their goals.
View this post on Instagram
"You have to work hard, you have to work very hard, and more. My next dream is modeling in Europe, Paris, and Italy."
Most girls dream of looking like a Victoria's Secret Angel. While most of us know that — realistically — we just don't have the genes to pull it off, we'll get as close as we can anyway by eating what the Angels eat, hijacking their workout routines, and of course, wearing anything and everything they wear.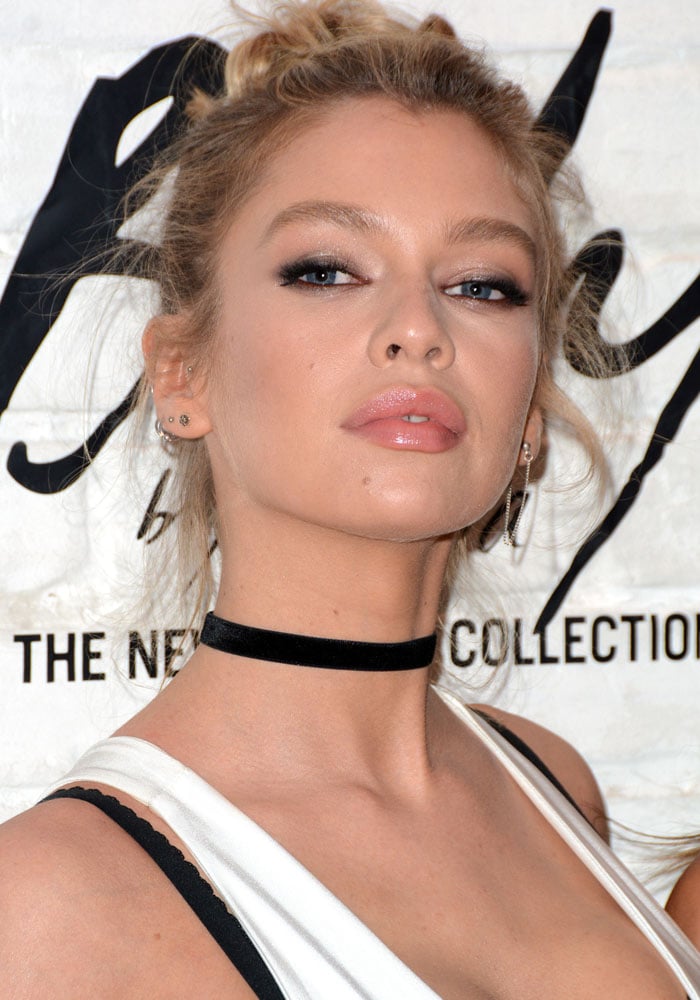 Stella Maxwell with a messy topknot bun wears a black choker at Victoria's Secret "Easy" collection launch in New York on July 26, 2016 (Credit: Ivan Nikolov / WENN)
So, when we heard about the debut of the new Victoria's Secret "Easy" collection in July 2016, we were intrigued.
Angel Stella Maxwell introduced the brand's latest collection, and it looked like it could just be our answer to those uncomfortable undergarments.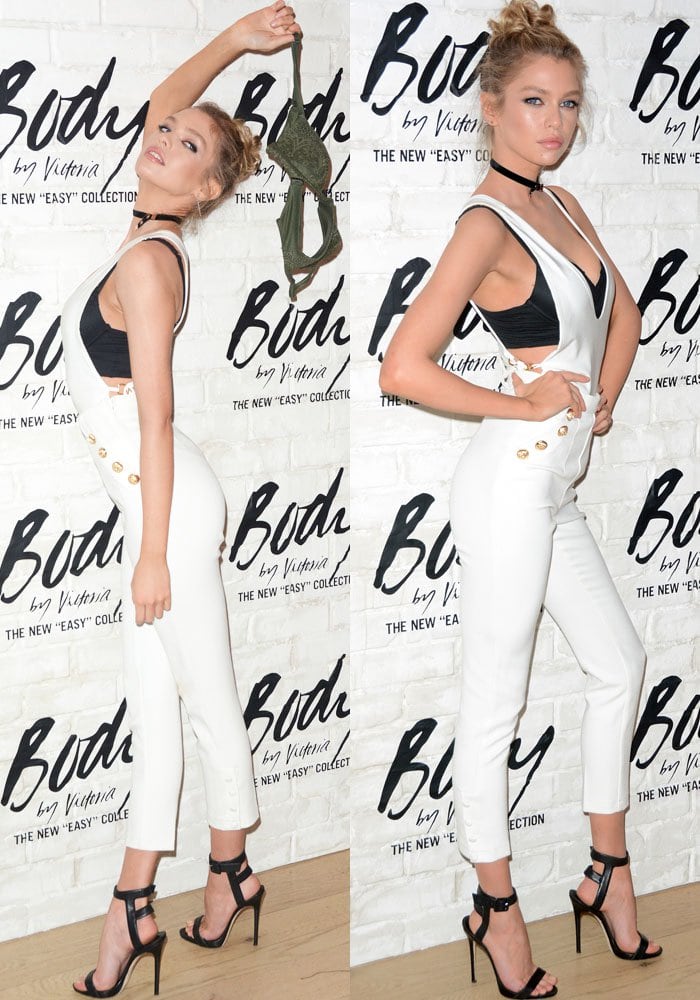 Stella Maxwell styled a body-hugging jumpsuit with black sandals a peekaboo black bra (Credit: Ivan Nikolov / WENN)
To show off her gorgeous Victoria's Secret brassiere, Stella wore a low-cut top by Are You Am I, paired with white high-waisted pants with gold buttons by Balmain.
Styled by American fashion stylist Elizabeth Sulcer, the model paired her black-and-white ensemble with a pair of Giuseppe Zanotti sandals from the 2014 collection. Stella balanced out her strappy look with a black choker.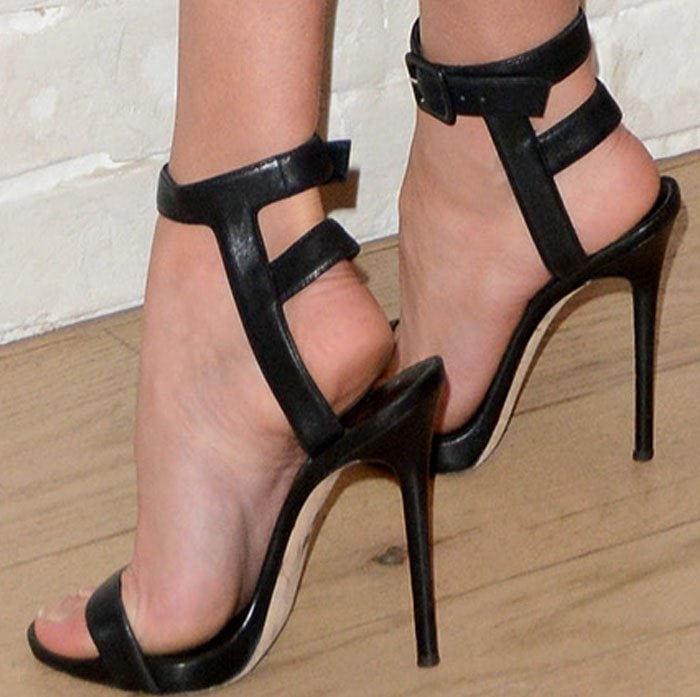 Stella Maxwell shows off her feet in Giuseppe Zanotti sandals (Credit: Ivan Nikolov / WENN)
Stella said the "Easy" collection is all about comfort, ridding of the poking wires, and replacing them with softer materials — in the retailer's usual cute designs, of course.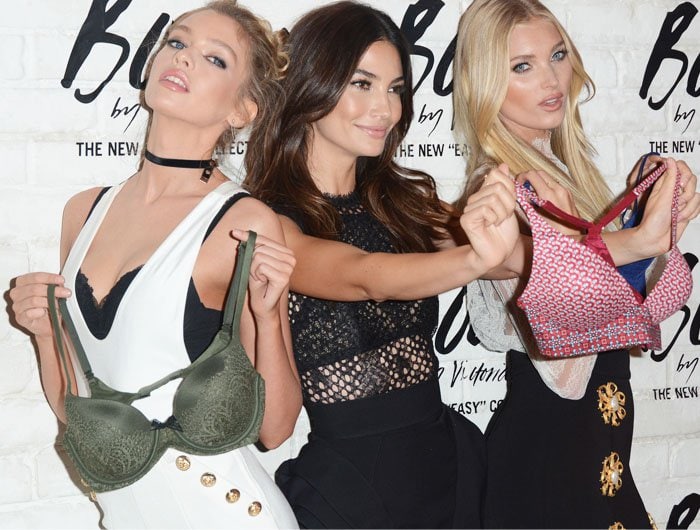 Stella Maxwell poses with her co-angels Elsa Hosk and Lily Aldridge with the new "Easy" collection pieces (Credit: Ivan Nikolov / WENN)
The model shared the cameras with fellow angels Lily Aldridge and Elsa Hosk.
Stella's Giuseppe Zanotti sandals are already sold out at Farfetch but you can check out a similar pair from the brand's latest collection at Shopbop.
Black Patent Leather Giuseppe Zanotti Strappy Sandals, $895