Elizabeth Olsen seems to be forging her own path in Hollywood with her acting career, but it's impossible to forget that she's still the younger sister of fashion icons Mary Kate and Ashley Olsen. After taking a look at Elizabeth during her most recent outing, we think it's safe to say that style runs in the family.
The younger Olsen sister was spotted making loungewear look high-end at the Kenzo x H&M collection launch in New York.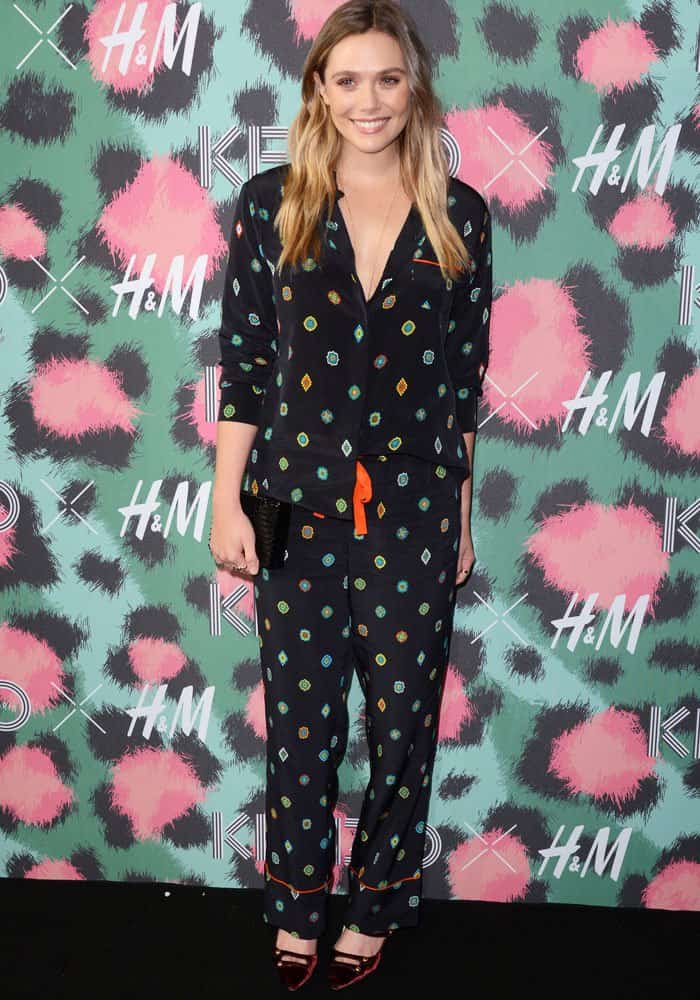 Elizabeth Olsen at the H&M x Kenzo launch show in New York on October 20, 2016
Elizabeth picked out a comfortable top-and-pants pajama set from the H&M x Kenzo collection. The combination was noticeably one of the least colorful pieces — a preference that Elizabeth shares with her older siblings.
The 27-year-old finished her look with a black Lee Savage rectangular box clutch and a pair of Jimmy Choo "Lacey" velvet mary janes in burgundy.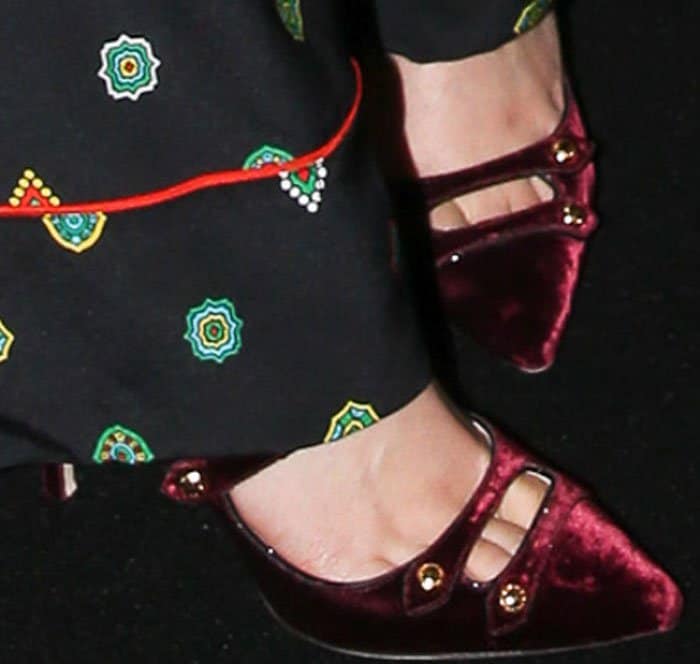 Elizabeth put her own quirk into her pajama look with a pair of Jimmy Choo "Lacey" pumps
Elizabeth poses with actress Lupita Nyong'o

The show featured the craziest neon colors and pattern-on-pattern combinations, paraded around in an upbeat dance show.
Maybe Elizabeth would have gotten into the spirit of the collaboration more if she donned one of the ridiculous jackets over her pajamas. Then again, maybe she's trying to look out for the Olsen fashion empire. Either way, Elizabeth looks chic.
Grab the Olsen sister's Jimmy Choo "Lacey" velvet Mary Janes at Bergdorf Goodman, Farfetch, Nordstrom and Saks Fifth Avenue.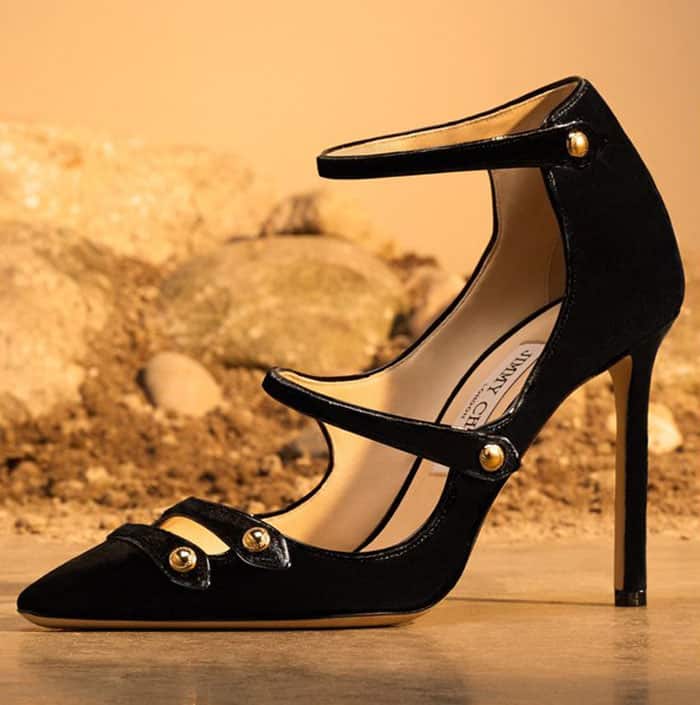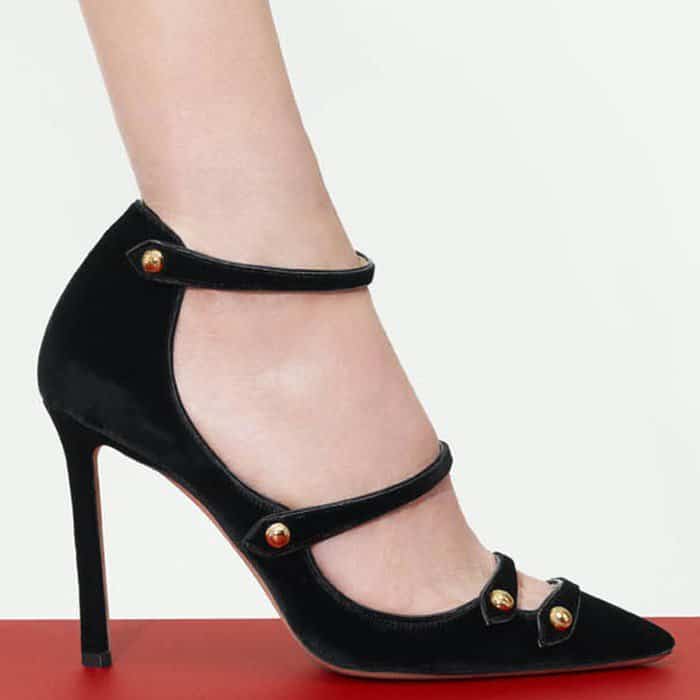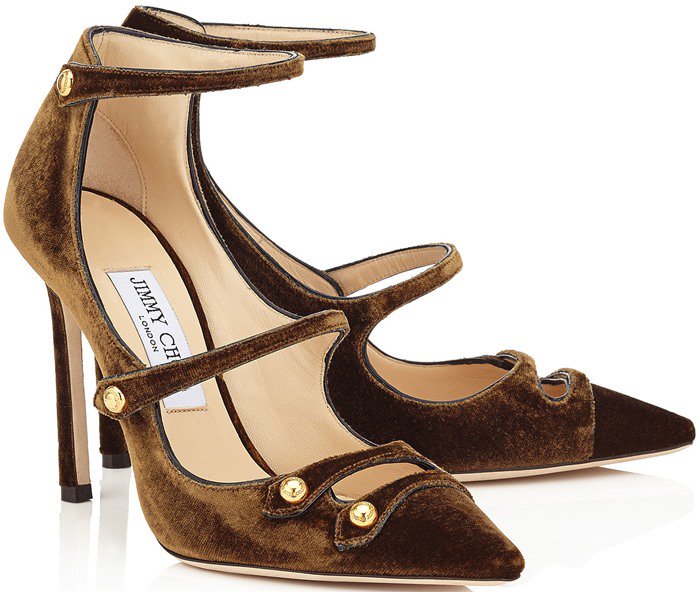 Jimmy Choo "Lacey" Velvet Pumps, $875 at Bergdorf Goodman, Farfetch, Nordstrom and Saks Fifth Avenue
Credit: Ivan Nikolov / Dennis Van Tine / Future Image / WENN