Teenagers, and those shopping for them, want fashionable clothes at affordable prices. In high school, trends change with the season – sometimes sooner – which means teens do a lot of shopping.
Unless they have a generous allowance or a well-paying after-school job, their closet expectations don't often match their budget.
This can make many scam clothing websites seem very appealing, but unfortunately, these lead to disappointment. For stylish, quality clothes at reasonable prices, you should stick to reputable stores.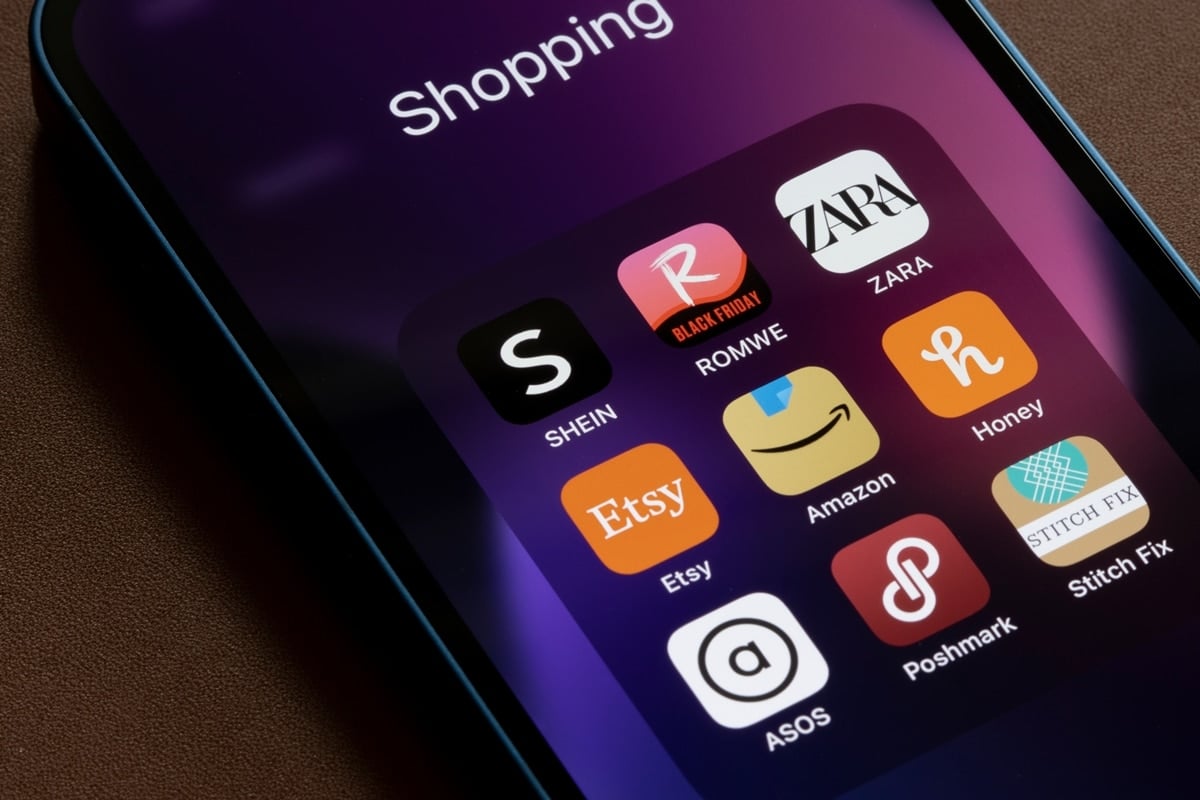 Research shows that teens and young adults are twice as likely to shop online than adults (Credit: Tada Images / Shutterstock)
Scam websites like Shein, Romwe, Rose Gal, and Zaful have enticing social media ads that often show popular influencers wearing clothes that cost about $10 or less. What teen wouldn't jump on that kind of deal?!
Unfortunately, they may not realize these Chinese scam sites steal these photos from social media accounts and do not deliver the same items.
More often than not, customers don't receive the same item they purchased, and if they do, it is a cheap knockoff that smells like gasoline. It is also very challenging to contact these companies after placing an order, and you probably won't get a refund.
Although some items may cost a bit more, the following 11 clothing stores are reputable. They have better quality items that will last longer and have contact information, including telephone numbers clearly published on their websites, with straightforward return policies.
1. H&M – Swedish clothing-retail company
With stores at almost every mall and shopping center, as well as their online store, H&M is a safe bet. They have something for everyone, including activewear, clothes for school, dresses for nights out, and accessories to go with them.
Their online store offers free shipping for qualifying purchases, and their refund and return policy is one of the best.
Shop online for cool clothes for teens and young adults at H&M
When returning online, there is a $5.99 fee; otherwise, you can make a return at one of their locations for free as long as it's within 30 days of purchase.
Sizes run between XXS and XL, and prices are reasonable, with a skirt costing about $25 and a graphic hoodie costing $30.
2. Lululemon – Canadian athletic apparel retailer
Lululemon specializes in active and leisurewear. The Align leggings and bicycle shorts are the most popular items for teens. Although they aren't cheap – they last!
A pair of Align pants costs about $100, and the latest trend taking over teen and Gen Z TikTok is the lululemon "flared leggings", also known as the Groove Pant Flare.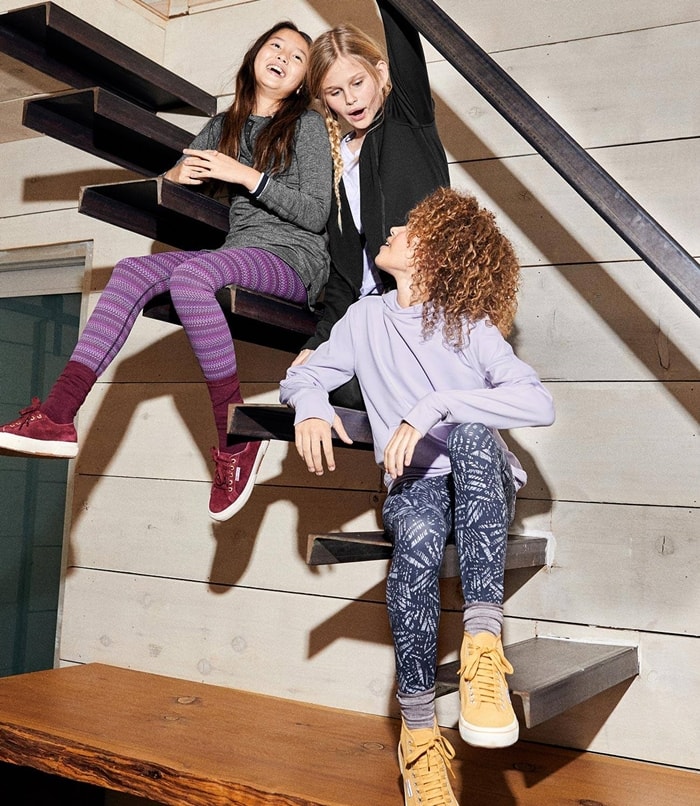 Teenage girls are increasingly wearing Lululemon's yoga pants instead of jeans
These cost about $100, but with proper care last a long time and are very comfortable! Popular among celebrities such as Lucy Hale and Addison Rae, Lululemon offers free online returns.
You simply log onto the website, print your return label, send it back, and they will quickly issue a refund. This is in stark contrast to the scam websites I mentioned earlier!
3. Bershka – Spanish clothing retailer company
This store is the little sister of Zara and has been a staple in teen fashion in Europe for a long time. Bershka now has a solid reputation in the US and is on top, if not ahead, of the latest trends.
Prices are on the lower end, with crop tops costing about $20 and coats about $70. For younger teens, Bershka has its BKS teen line. There isn't much of a difference between the lines; however, the models in BKS teen are noticeably younger.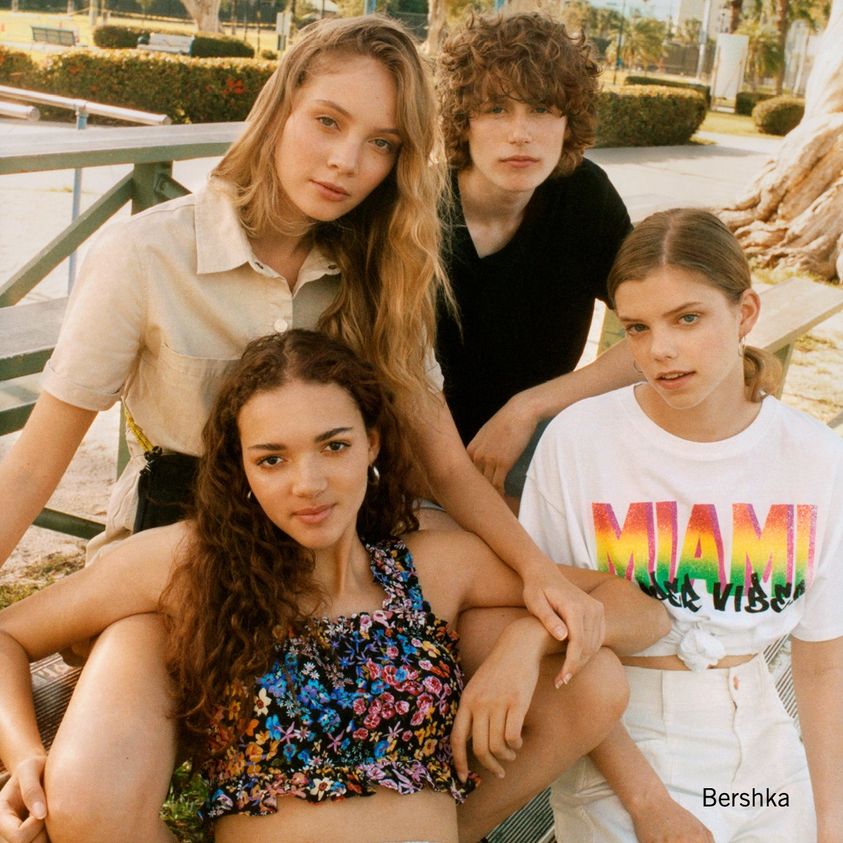 Bershka is a store and fashion concept aimed at a young target market
If shopping online, the website offers free shipping for orders over $70. You can return items online; however, a fee of $5.95 would be deducted from your refund.
4. Forever 21 – American fast fashion retailer
Forever 21 is one of the lowest-priced retailers on this list. Although you won't find cashmere sweaters and calfskin bags, the clothes are of good value and well made for the price.
Forever 21 is an affordable clothing website every teenager should know
They have men's and women's clothing with sizes ranging from XXS to XXL. A graphic hoodie at Forever 21 costs just $21 and ripped jeans cost just $20. Online returns are fairly easy; you just need to print a return form and pay for the return postage.
Abercrombie & Fitch has been a teen wardrobe staple since 1892! The brand specializes in preppy American aesthetics, classics, and ripped jeans.
Over the past decade, they have expanded and now offer formal wear like satin and midi dresses, sleepwear, shoes, and jackets.
Abercrombie & Fitch has a gender-neutral kids assortment called the "Everybody Collection"
They also have their own line of perfumes, which you can usually smell if you walk into one of their stores. Prices are mid-line, with a hoodie costing roughly $40 and jeans about $50. Sizes range from XXS to XL, and returns are easy.
You can return items purchased online by taking them to a store location or mail them back; however, an online return costs $5.
This retailer first launched online in 2015. The brand quickly gained international success and has since worked with celebrity fashion icons like Kylie Jenner, Olivia Culpo, Sofia Richie, Kourtney Kardashian, Hailey Bieber, Saweetie, and Ashanti.
The brand is a leader in fashion and often tries new things. They have launched a recycled collection and have more inclusive sizes, including petite and plus sizes. You can shop by figure or clothing categories.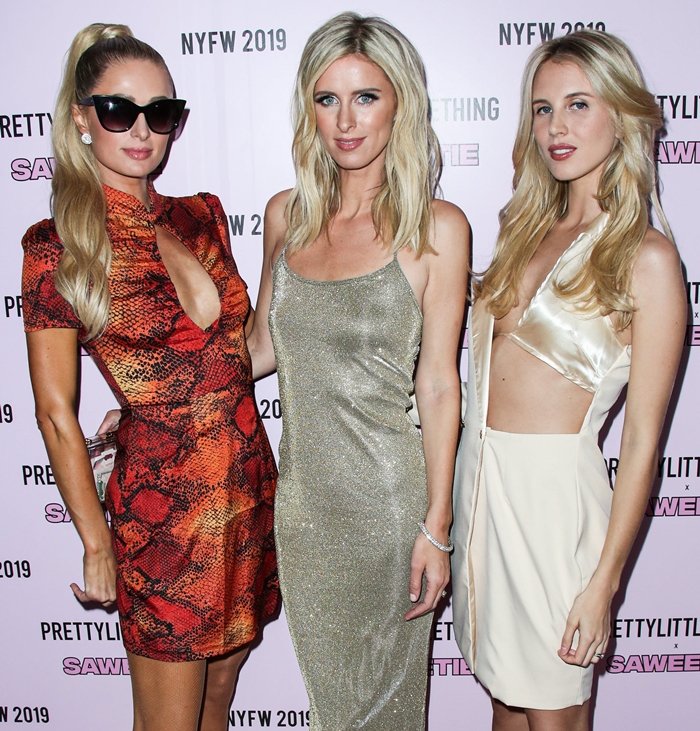 Paris Hilton, Nicky Hilton Rothschild, and Tessie Hilton arrive at PrettyLittleThing x Saweetie during New York Fashion Week: The Shows held at The Plaza Hotel on September 8, 2019, in Manhattan, New York City (Credit: Avalon / WENN)
The prices are more than reasonable; dresses are about $65, and a graphic hoodie costs about $25. The brand offers refunds within 28 days of receiving your order, but you will have to pay for the return postage.
The website doesn't offer free delivery, but for just $7 you will have your clothes at your door in just 8-10 days.
7. Target – American retail corporation
Although they also sell homewares, among other things, Target is a great option for low-priced clothing. They often work with major brands and designers to launch pieces unique to their store at very affordable prices, such as Zoe+Live, Disney, and Fifth Sun.
Target has a Young Adult category, or teens can find fashionable pieces in the women's section. Target is great for staple pieces like black lounge leggings for just $10, joggers for $14, and a skirt for $12.
Shop for affordable teen clothing fashion online at Target
Target offers free shipping for orders over $35 and is great for returns! You can return in-store or print off a shipping label from their website, and you can return it back to the store, at no expense to you.
8. PacSun – American retail clothing brand
PacSun is great for casual fashion like sundresses, sweatsuits, hoodies, and jeans. The California-based brand has been outfitting American teenagers for decades.
When shopping at PacSun, you can purchase items from their in-house brand as well as well-known brands like Champion, Fila, Billabong, FCUK, Levi's, Tommy Hilfiger, and more.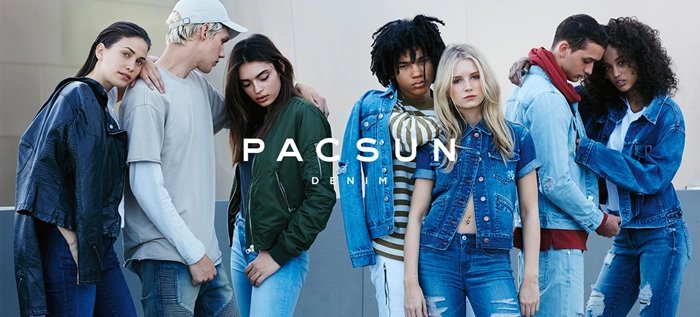 PacSun rooted in the youth-oriented culture and lifestyle of California
Right now, PacSun is offering free shipping on all orders! If you want to make a return, you can do so in-store or mail your items back.
To return online, a fee of $7 will be deducted from your refund to cover the cost of return shipping.
9. Brandy Melville – European clothing and fashion accessories brand
A brand designed entirely for teens, Brandy Melville, has pieces that are on-trend for reasonable prices. The clothing is of great quality using soft, durable materials. The items are simple and casual, like graphic tee's and 90s inspired floral print dresses.
Additionally, Brandy Melville sells accessories like backpacks, belts, scrunchies, and socks. A summer dress costs about $26, and a pretty cotton sweater costs $30.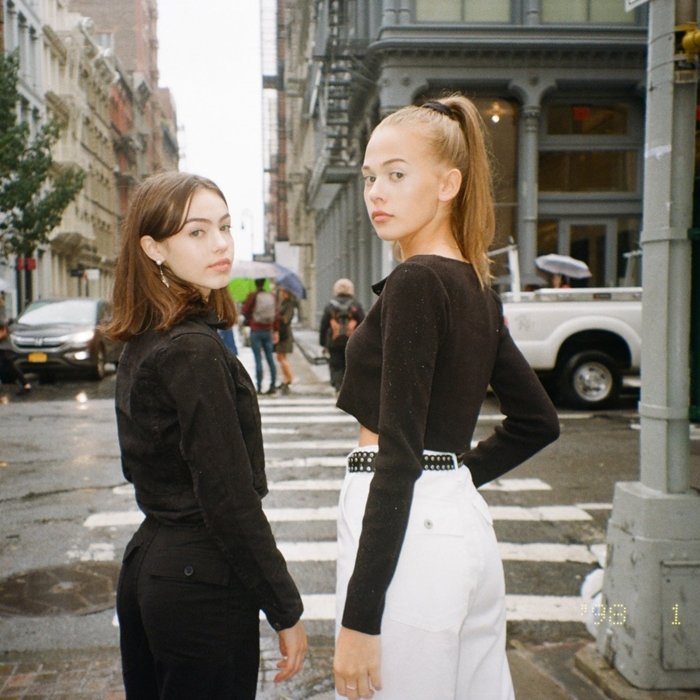 Brandy Melville is a clothing and fashion accessories brand marketing products to young women
Shipping is $7, and refunds are given as long as the item is sent back within 30 days of the purchase date. Although there are locations across the US, online returns must be done online, and in-store purchases must be returned in person.
10. Urban Outfitters – Multinational lifestyle retail corporation
Urban Outfitters puts their own boho-chic flair on current trends and has an enormous collection of graphic tees and hoodies. They have a bit of everything from dresses to knit sweaters to athletic tracksuits.
They also have swimwear, shoes, and accessories. Urban Outfitters has a reputation for having overpriced homeware and music, but their clothes can be reasonable.
Urban Outfitters targets teens and young adults with clothing, shoes, beauty, and wellness products
The products are high-quality and will cost $40 for a graphic band tee and $60 for a graphic hoodie. Shipping is free for orders over $50.
Online returns are amazing here – you just log on to print your free pre-paid shipping label, send it back, and then they will process your refund.
11. American Eagle Outfitters – American lifestyle, clothing, and accessories retailer
American Eagle has great jeans and casual wear along with their sister store, aerie, which sells sleepwear and swimwear. They have several styles of jeans to choose from, including the trendy mom jeans and 90s boyfriend jeans.
Prices are very reasonable, at around $50 for a pair. They also have many sweaters, including hoodies, knits, and sherpas, all priced around $30. Their sizing is fairly inclusive, ranging from XXS to XXL.
Refunds can be done online; some will be free, others you may have to pay a $5 fee. Right now, they offer free 2-day shipping.
American Eagle targets male and female university and high school students
These 11 retailers are great for teens and young adults, offering stylish clothes from a company you can trust. Shopping online can be tricky; you can't try it on, and it may not feel the same when you finally have it.
This is why it is so important to go with a brand that has a solid refund policy that you can easily contact should it not fit. If you are shopping for a teen or are a young adult looking to get some new clothes, the brands listed here are great options.