I'm sure you have seen the internet vs. reality posts where people share an image of the cute sweater or dress that was on the website they purchased from, only to get a ridiculously small, misshaped, and discolored version of the same sweater.
When you see the comparison photos, it's like seeing a cute beige cotton mini dress vs. an oversized garbage bag. It's usually such a far off comparison, it's almost humorous. Well, humorous if you weren't the one that spent your hard-earned money on it!
Zaful's advertisements on Instagram and Facebook are inescapable
Sometimes you don't always get what you ordered online. It happens. That said, it is one thing to accidentally get the wrong color, and a whole other issue when a company completely misrepresents their clothes.
These companies knowingly fool customers through their shady Facebook marketing techniques, and stolen pictures.
Many of these companies are Chinese owned online retailers. Despite knowing these shady retailers are out there, we can still be fooled into trusting a new brand and making a purchase.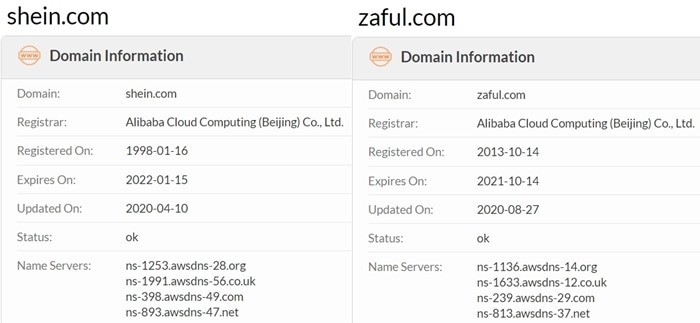 Shein and Zaful are owned by the same Chinese company
The latest Chinese retailer to be popping up in ads on social media is Zaful, which has many people wondering… Is Zaful legit or a scam?
When you can get a gorgeous knit sweater for $8 and a prom dress for $50, you start to wonder if it really is too good to be true. Even if you go online and see glowing reviews, you still have a voice in the back of your head that says don't trust it.
If you've been victimized by a scam purchase from SammyDress, RoseGal, DressLilly, and Romwe, then you know exactly what I'm talking about!
When we consider whether or not Zaful is legit, we need to look at the cold hard facts and look closely at their history, reviews, advertisements, and policies.
1. Zaful is owned by one company that owns several similar websites
If you've had bad luck with RoseGal or DressLily, you probably won't have better luck with Zaful.
There are at least eight of these types of websites connected to one Chinese company that reported over $200 million in sales in 2014. The websites include DressLily, RoseWholesale, Shein, RoseGal, SammyDress, Zaful, Nasty Dress, TwinkleDeals, and TrendsGal.
On its website, Zaful provides an address in Luxembourg. The same address is used by Rosegal, DressLily, Rosewholesale, and a number of other companies.
Zaful claims to be located in Luxembourg, a landlocked country in Western Europe
Google Earth shows that it's a virtual office, in other words just a physical address without any employees actually working there.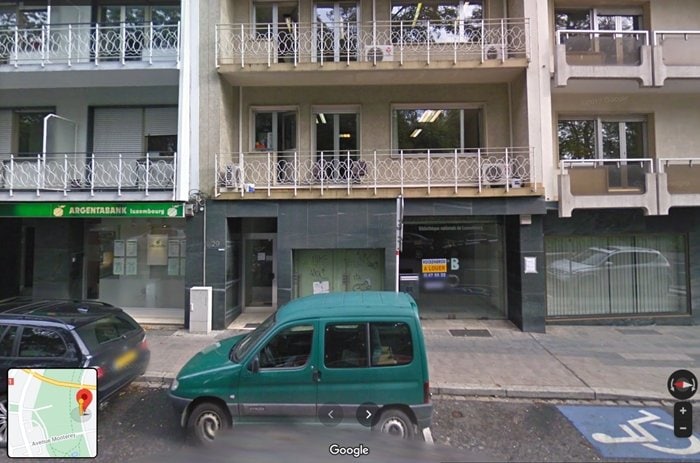 Zaful claims to be located on 29 Boulevard Prince Henri in Luxembourg
Further, after an investigation into both Zaful and Shein's domains, it appears that the registration is very similar.
All the websites listed above are owned by ShenZhen Global Egrow E-Commerce Co., a huge e-commerce company run by Chinese billionaire Yang Jianxin. According to Business Insider, the company had sales of $200 million in 2014.
2. Zaful uses stolen pictures in their ads
Zaful does most of their advertising on Facebook because they are able to go unnoticed and get away with things that wouldn't fly on other platforms. Primarily, the misuse of photographs and the outright theft of images.
The reason for the huge discrepancy in the image in the ad and the item you get (if it ever arrives!) is because the pictures you see are stolen. In 2016, BuzzFeed News showed how Chinese scam websites use stolen images in their advertisements.
Zaful has been caught using pictures from designers and fashion magazines with clothing items that retail for hundreds of dollars. For example, a 2013 issue of Harper's Bazaar featured a Free People swimsuit that retailed for $250.
Zaful has been caught stealing images from Free People and fashion magazines
BuzzFeed News shows how this exact same image is used on Zaful's website and in their Facebook advertisements. Pictures aren't only stolen from magazines and retailers; popular influencers are having their photos taken and faces cut out and used in advertisements and on the website to advertise their clothes.
Many influencers are finding their photos plastered over the social media accounts of all the Chinese retailers.
3. Zaful uses fake reviews
On the surface, it can look like Zaful has a lot of positive reviews and an overall solid rating. There's a catch, though. Zaful is believed to write fake reviews to increase their average rating.
If you take a look at review websites like TrustPilot and SiteJabber, you can read thousands of reviews, both positive and negative. The company is able to saturate review sites with fake reviews to increase their average rating.
The profiles that leave these positive reviews are fake, with pictures stolen from social media accounts of young women. The fake reviews are usually pretty easy to spot.
While many of Zaful's customer reviews are fake, the most recent ones are usually the most reliable
No Gen Z is logging on to SiteJabber to say, "I really enjoy the experience of shopping on Zaful due to a large selection of clothing." It screams fraudulent!
When you click on these profiles, you'll also see that these are all new accounts, and they've only ever left one positive review on Zaful. Zaful will boost their own positive reviews so they will show up as most relevant.
Filter the reviews by most recent, and you'll see more recent reviews. So far, when we look at reviews for November, there are two headings – "Scam!" and "Never paid me back." It's likely only a matter of time until fake reviews are added to counteract these.
4. Zaful pays influencers to advertise their products
You can't always trust what you read or hear on the internet. Especially when it comes to influencer marketing. It works for businesses, but people need to remember this influencer is being paid to say these products are good.
Zaful has an influencer program that doesn't appear to be very exclusive or regulated. All you have to do is create an account on their website, and you will receive a unique set of links.
Zaful pays bloggers and influencers a commission of 30% to promote their website
When people click on your link and buy products, you will receive 30% in commission. This program is run through Firstgrabber along with the other Chinese e-commerce brands I mentioned earlier.
Because of this setup, you have influencers staging photos and clothing and editing them to look more appealing in order to get sales. There are bigger deals these brands will seek out, asking fashion bloggers to write about them or YouTubers to do a Zaful haul.
Although some of these items may look great, unfortunately, this is not the experience for most shoppers that order from their website.
5. Zaful makes some interesting remarks about shipping and processing times
Many of the common complaints and negative reviews state that items take several weeks to arrive, and there's a decent chance it never will. According to Zaful's website, they offer free shipping on orders of $59, and shipment takes 3-10 business days.
The website indicates that before the item is shipped, it undergoes "rigorous quality control" checks, which involve checking the "material, embellishments, motifs, interiors and lining."
Zaful does not make it easy to understand how long it will take to deliver a product
Depending on the complexity and design, it may take longer to inspect but should go out in 24hours. This is all written on their website, and it seems that they may be overcompensating a bit here.
The fact that they outline how closely they will inspect every aspect of the product, and if it's a complex dress, it will take longer just seems off. That said, the processing and shipping details aren't the only red flags on their website.
6. Zaful offers returns and exchanges – if you are lucky enough to get a response
When you visit the website, it says that if "you are not satisfied with the items you received, we can easily arrange an exchange or refund for you." Sounds pretty straight forward, right?
Unfortunately, it's not that easy. If you want to return your item, you will first have to log in with your email and password or create an account on their website.
Fake Zaful reviews are typically written in poor English and make little sense
Only then can you access their Support Centre to submit a ticket. There is no phone number, email, or online chat available.
If you wanted to return your item, you would need to enter details as to why you want to return it, as well as the SKU product number. Guess what? There's a catch here too.
Incorrect sizing is considered the "customer's responsibility." So if you received an item and the sizing wasn't right, you would not be eligible for a refund.
You could, however, send the original item back and exchange it, but you would have to pay for the shipping expenses to China both ways. These cheap items cost less than the shipping!
This is why so many people end up not getting anything in return. The same applies if you get the item and decided you don't like it because it resembles a garbage bag more than a dress. This is again considered the "customer's responsibility."
It's deplorable that these multi-million dollar companies continue to take advantage of shoppers. With heavy advertising on Facebook, new companies with cheap offers and appealing pictures suck in unsuspected customers.
Organizations like the Better Business Bureau have received thousands of complaints. Still, due to the nature of these companies, it is difficult to address. Facebook, as said they will continue to look into it, but it is a complex issue.
According to customers who have tried to get a refund, some have found success by disputing the charge through their credit card provider. Unfortunately, there are more who are just out the money and left with cheap, poor-excuses for clothing that will end up in a landfill.
Don't miss the below trailer for The True Cost, a 2015 documentary film directed by Andrew Morgan that focuses on fast fashion.