Hollywood is full of misconceptions. While some might assume that a prominent actress such as Elle Fanning would be completely comfortable speaking live, that isn't exactly the case. Elle demonstrated that, while she's completely comfortable on-screen, a live speech in front of a huge audience isn't exactly her forte.
The actress delivered her speech for Variety's "Power of Young Hollywood" in Los Angeles in a surprisingly nervous state.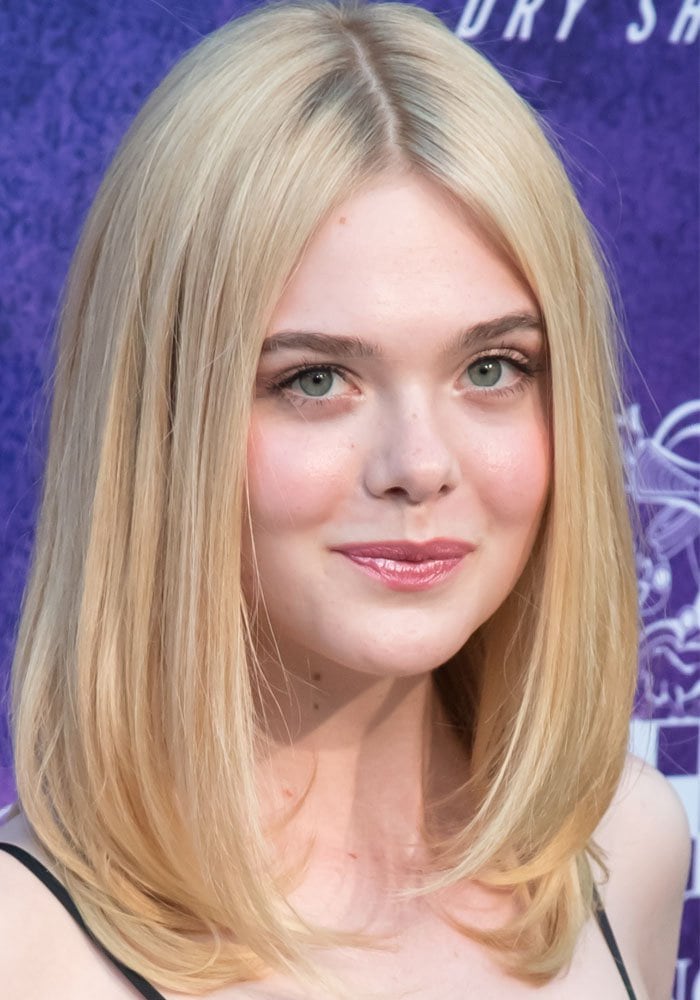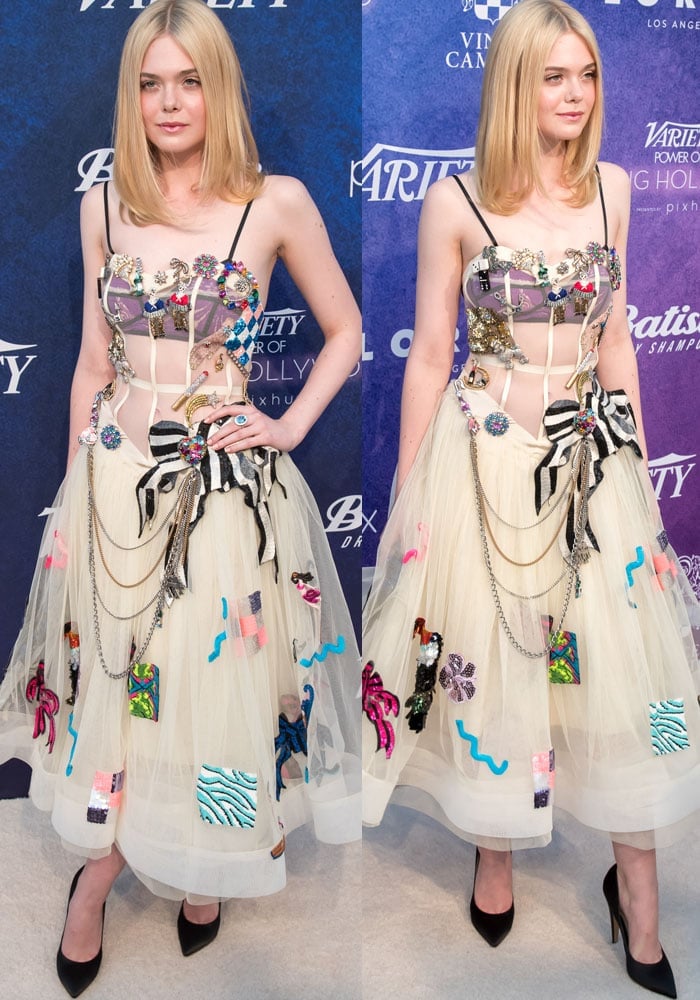 Elle Fanning at Variety's "Power of Young Hollywood" in Los Angeles on August 16, 2016
The younger Fanning sibling, who landed on Variety's cover for the month, showed up in an eclectic Madonna-inspired dress from Marc Jacobs' Resort 2017 collection. Elle finished her look with a pair of Marc Jacobs satin pumps and jewelry from Tiffany & Co.
The internet is divided over Elle's look, but we give this unique outfit our thumbs up. The whimsical nature of the dress mirrors Elle's natural disposition, so we say this look is a good fit for her.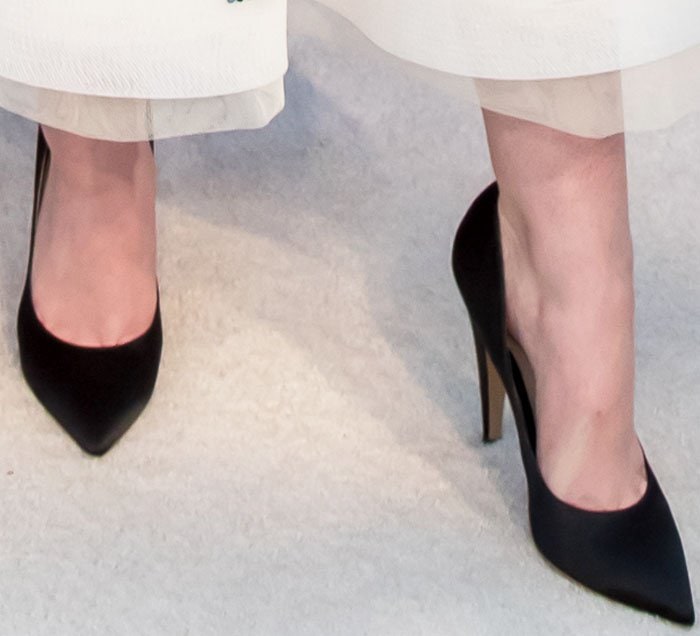 Elle wears a pair of Marc Jacobs satin pumps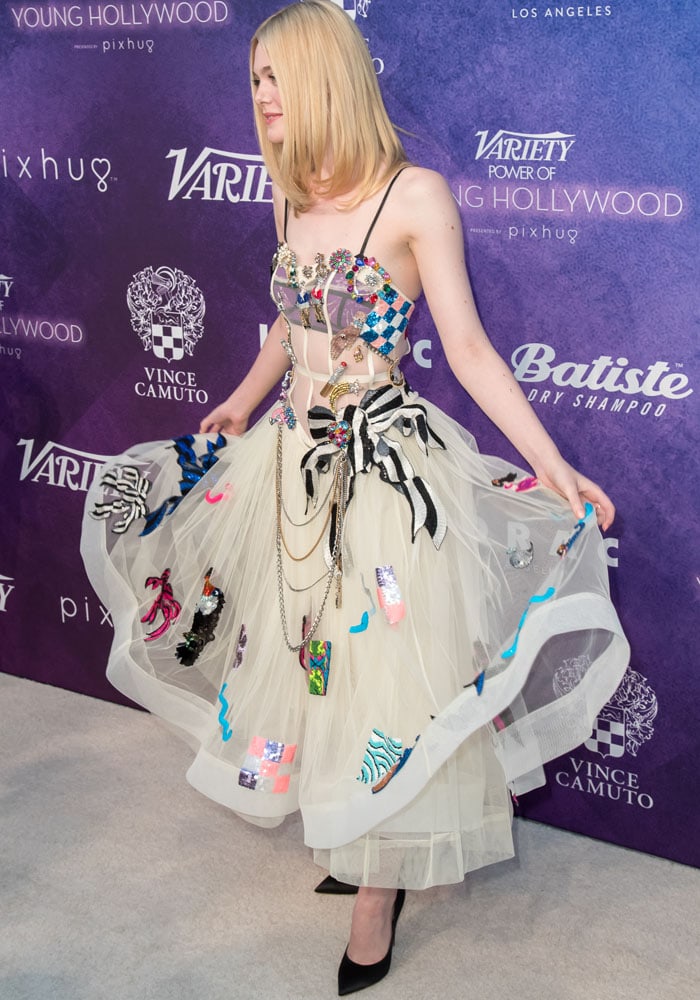 The actress channels Madonna in a whimsical dress from Marc Jacobs Resort 2017 collection
Elle was notably nervous as she delivered her speech, looking down most of the time and struggling to get her words out. The actress talked about her Variety cover and also thanked the publication for donating to "Real Girl," a charity that empowers young women around the world.
The Marc Jacobs pumps are not available online but do check out the similarly classic "Anouk" pump from Jimmy Choo at Nordstrom, Neiman Marcus and Net-A-Porter.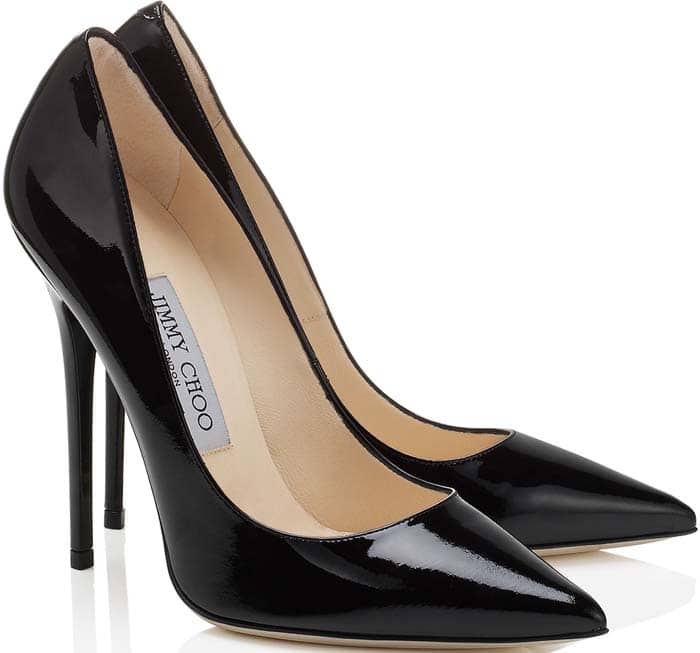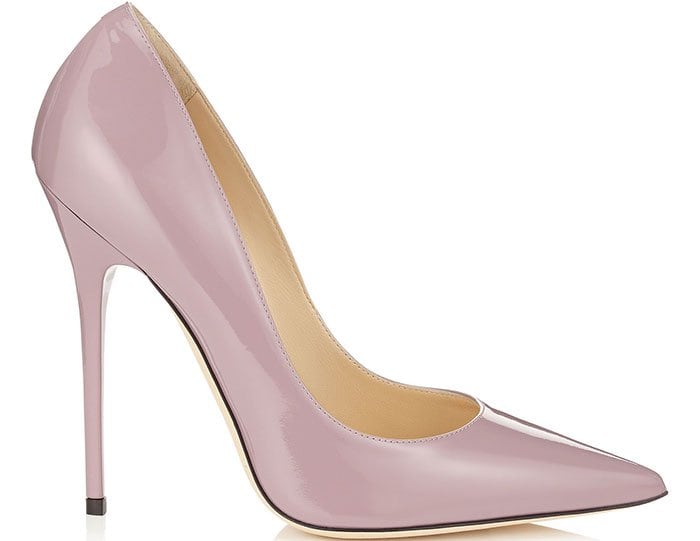 Jimmy Choo "Anouk" Pumps, $595–$675 at Nordstrom, Neiman Marcus and Net-A-Porter
Credit: Michael Boardman / WENN