Emilia Clarke stepped out in a floral couch dress on Thursday to attend the 2018 Centrepoint Awards at Kensington Palace.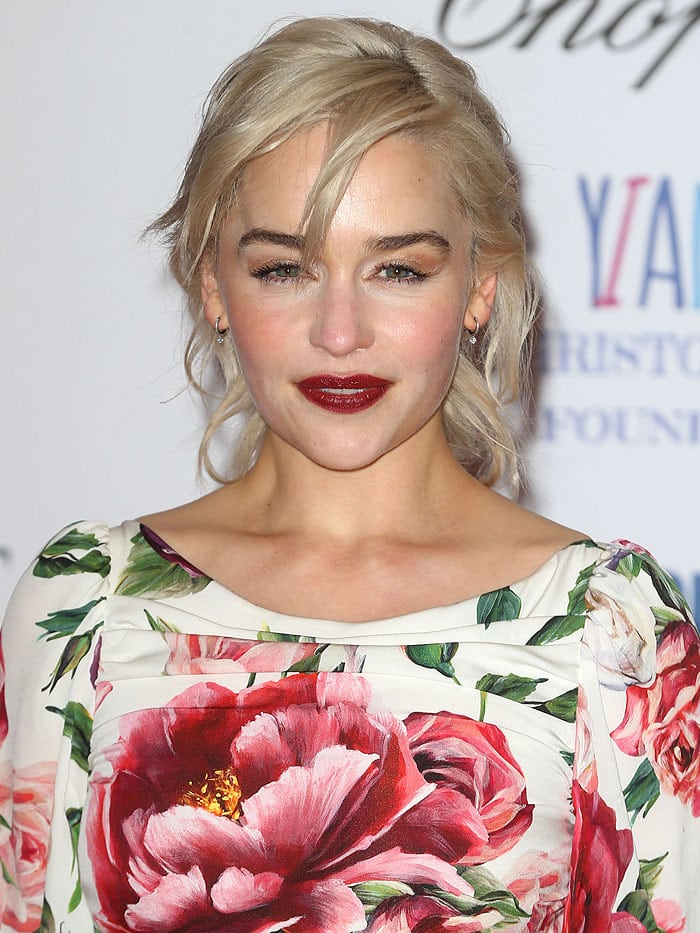 Emilia Clarke with Daenerys-inspired blonde hair
The "Game of Thrones" actress donned a Dolce & Gabbana dress that featured a large, old-fashioned floral print that was very reminiscent of Kim Kardashian's 2013 Met Gala couch dress.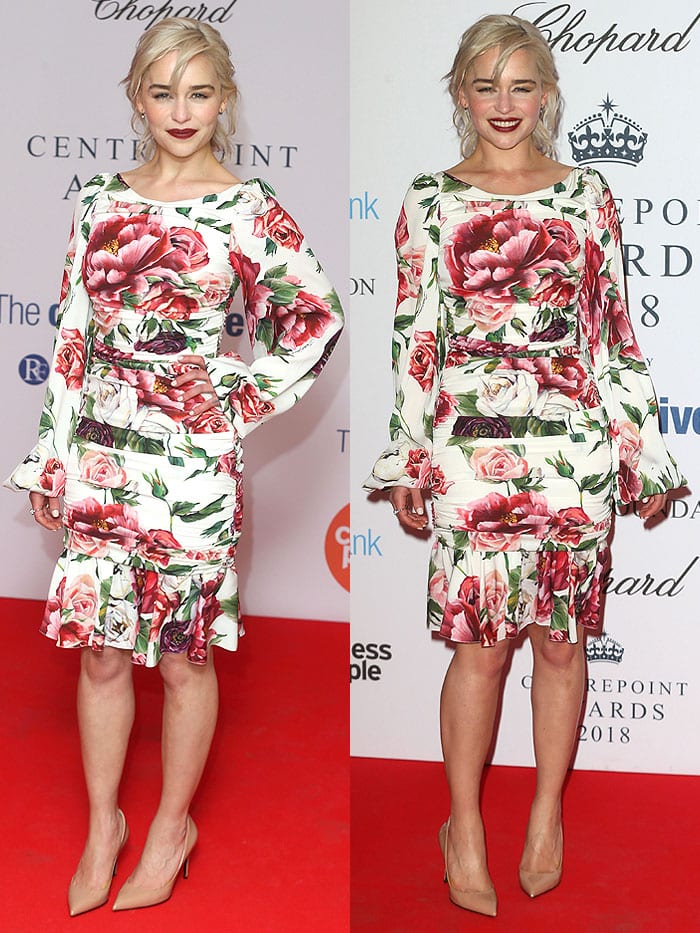 Emilia Clarke wearing a floral couch dress at the 2018 Centrepoint Awards held at Kensington Palace in London, England, on February 8, 2018
She did not help stop the couch comparisons with her dress's overworked flounce sleeves, ruched bodice, and sofa-skirt-like ruffled hem.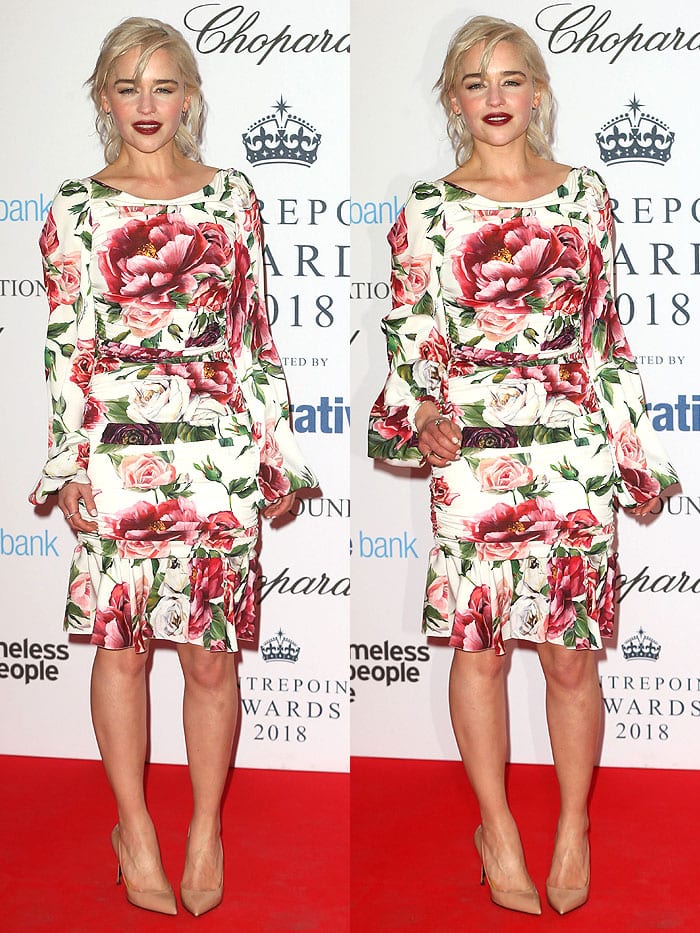 Emilia Clarke flaunted her legs in a Dolce & Gabbana floral-print dress with a flounce hem and sleeves paired with nude patent pumps
While we love Emilia's Daenerys-inspired blonde locks, the hue washes her out and gets completely lost in this ensemble. We can also see that she tried to downplay the busy floral print with classic nude pumps, but ended up looking boring instead.
Perhaps Emilia Clarke can take notes from Rose Byrne, who creatively paired a full-floral-print dress with crystal-encrusted pumps?
Emilia Clarke's feet in nude patent pointy-toe pumps
When it comes to classic nude heels, few pairs can beat Sam Edelman's "Hazel" pumps in both selection and price points. Just check out the nude colorways below, which make up less than half of all of the pumps' variations!
Sam Edelman "Hazel" Pointy-Toe Pumps, $44.65 to $140 at Shopbop, Amazon, Zappos, and Nordstrom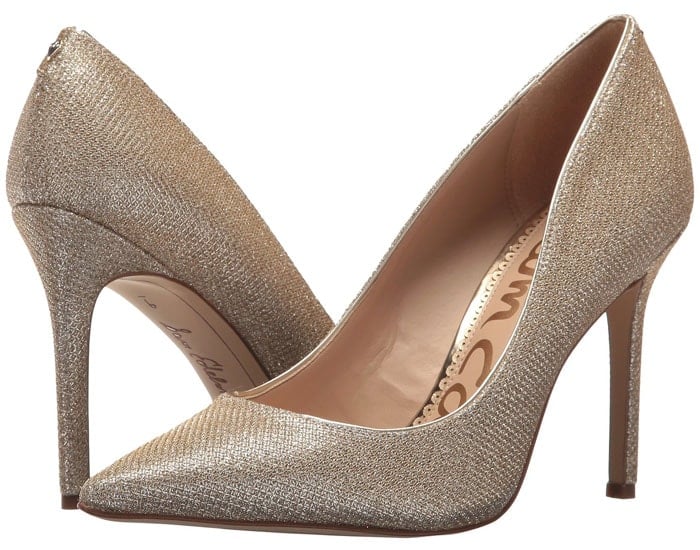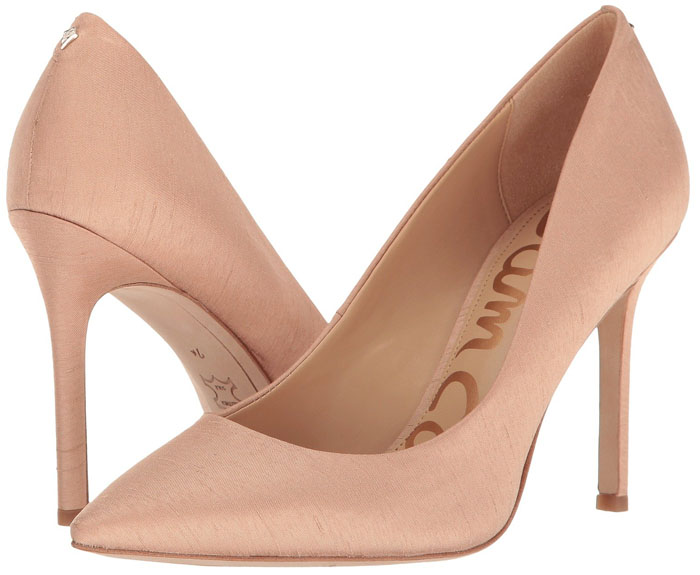 Credit: WENN