Sam Edelman is an American shoe brand that is synonymous with quality at an attainable price point. The brand is founded by a husband-and-wife duo who take their inspiration from timeless elegance and classic American style.
Whether you're a fan of loafers or sleek knee-high boots, you're guaranteed to find a style for you from Sam Edelman.
We're deep-diving into this popular American shoe brand and rounding up their best-selling shoes. If you want high-quality designer shoes that don't break the bank, Sam Edelman is a perfect choice.
Not sure which Sam Edelman shoes you want to add to your closet? These are the five best-selling Sam Edelman shoe styles.
1. Hazel Pointed-Toe Heels
Available at Sam Edelman and Amazon, the Hazel is a classic pump that you can wear anywhere. It takes a timeless silhouette and gives it a modern update. You can find these shoes in classic metallic styles, along with signature neutral shades.
Sam Edelman's Hazel is a perfect timeless silhouette with its stiletto heel and low-cut vamp that offers an instant leg-lengthening effect
The tall, stiletto heel and low-cut vamp are designed to instantly lengthen your legs to elongate your figure.
These shoes include Sam Edelman's new fit technology with a padded sock that gives you comfort without compromising on style.
Sam Edelman's popular Hazel pumps have the comfort and fit technology that can take you from all day to all night
The 'Hazel' pointed-toe heels are released every season with new color and print options, keeping the shoes timeless and right on-trend. The current 'Hazel' heels are available in 17 color options, along with three width options.
2. Classic Loraine Tailored Loafers
If high heels aren't your go-to, loafer shoes are a classic and sensible alternative that you can wear anywhere. Available at Zappos, these are the shoes that you'll throw into your tote bag to change out to while commuting home or grabbing coffee.
Sam Edelman's classic Loraine loafers feature bit hardware for a classic, menswear-inspired look that pairs well with jeans and pants
Loraine is one of the best-selling styles from Sam Edelman and a more affordable alternative to the popular Gucci loafers.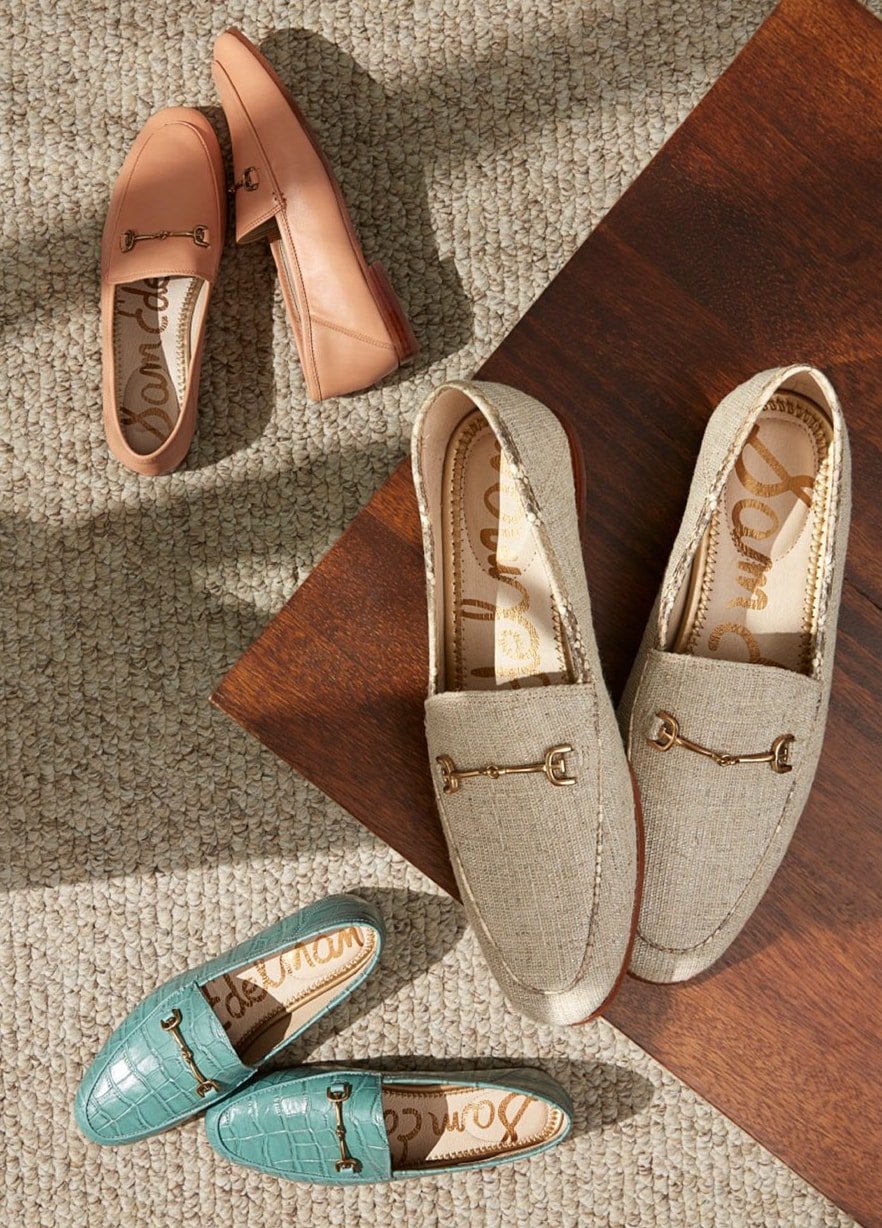 Sam Edelman's Loraine loafer is a fashion classic and available in a wide range of colors
The Loraine is currently available in 17 different color and print options, along with two-width options for extra versatility.
3. Classic Penny Riding Boots
Available at Amazon and Nordstrom, the Penny is a classic riding boot style that will take your closet from summer through autumn and winter. It is available in black leather and new whiskey leather, with one width option.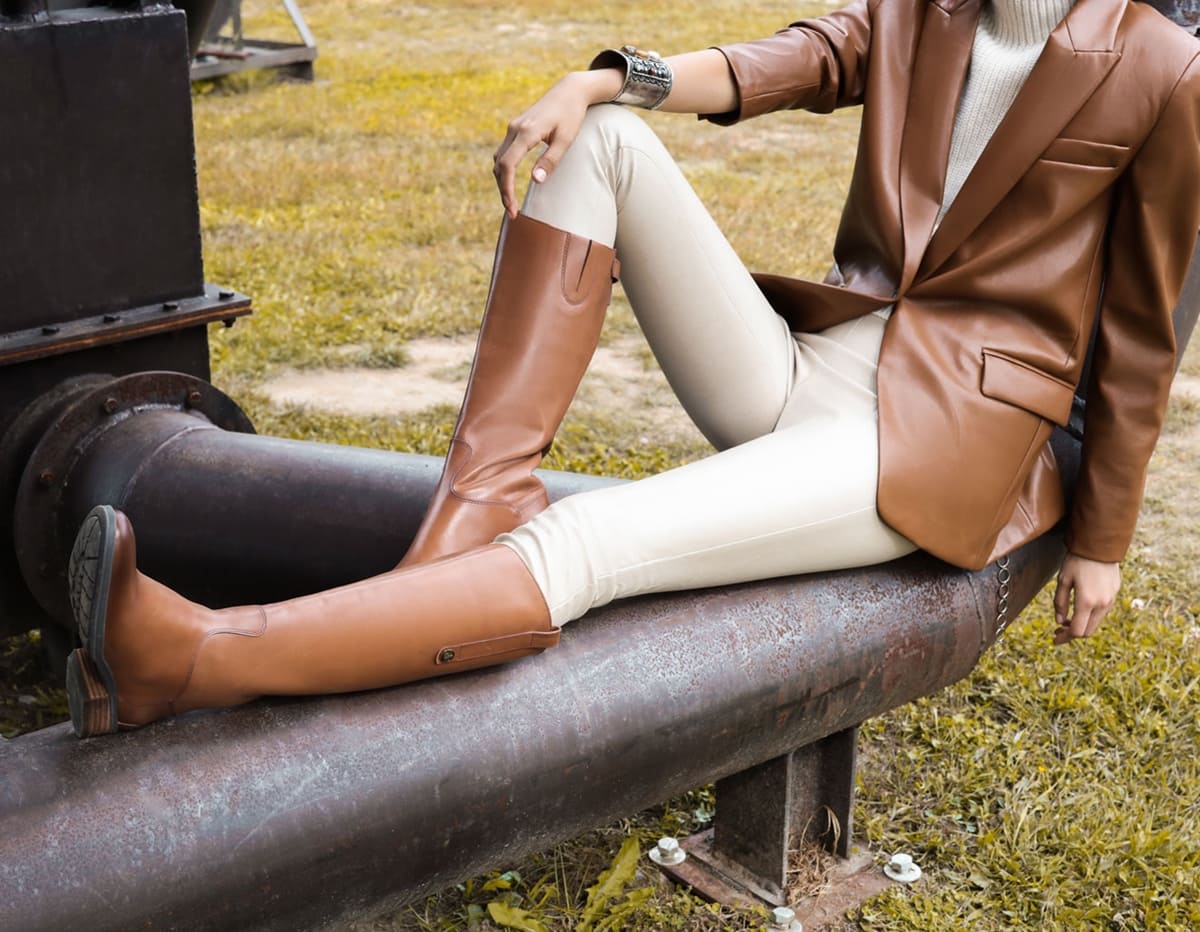 A rich, burnished finish enhances a knee-high leather boot with a svelte slanted shaft
These boots have a classic almond toe that instantly elevates your style and are ideal for long walks and layering during the autumn.
4. Yaro Block Heel Sandals
If you're a fan of open-toe shoes, check out the 'Yaro' block heel sandal at Amazon.
Worn by Emily Blunt to the 2019 Screen Actors Guild Awards, these shoes are the perfect choice for dancing or any special occasion, whether you prefer a neutral color scheme or a funky print.
Sam Edelman's comfortable Yaro sandal is a wardrobe must with an ankle strap and a block heel
These heels are a popular choice for bridal parties and are a must-have ankle strap style that you can wear for a day at the office or a night on the town.
5. Laguna Chelsea Boots
No closet is complete without Chelsea boots. The 'Laguna' shoes are classic waterproof Chelsea boots that are available in ten color options at Sam Edelman and Shopbop.
Equal parts stylish and sturdy, these black and white Sam Edelman Laguna boots are ready to stand up to rainy days with waterproof leather and a substantial lug sole bringing a utilitarian update to a classic Chelsea boot silhouette
These shoes have a heavily lugged sole to give you an on-trend utilitarian style that transforms the classic Chelsea boot into a contemporary shoe.