"Game of Thrones" fans, are you ready? The sixth season is just around the corner and GOT star Emilia Clarke, who plays Daenerys Targaryen in the show, is just as excited as the fans — maybe even more excited.
Emilia couldn't contain herself as she talked about the upcoming sixth season of "Game of Thrones" at the 2016 CinemaCon in Las Vegas.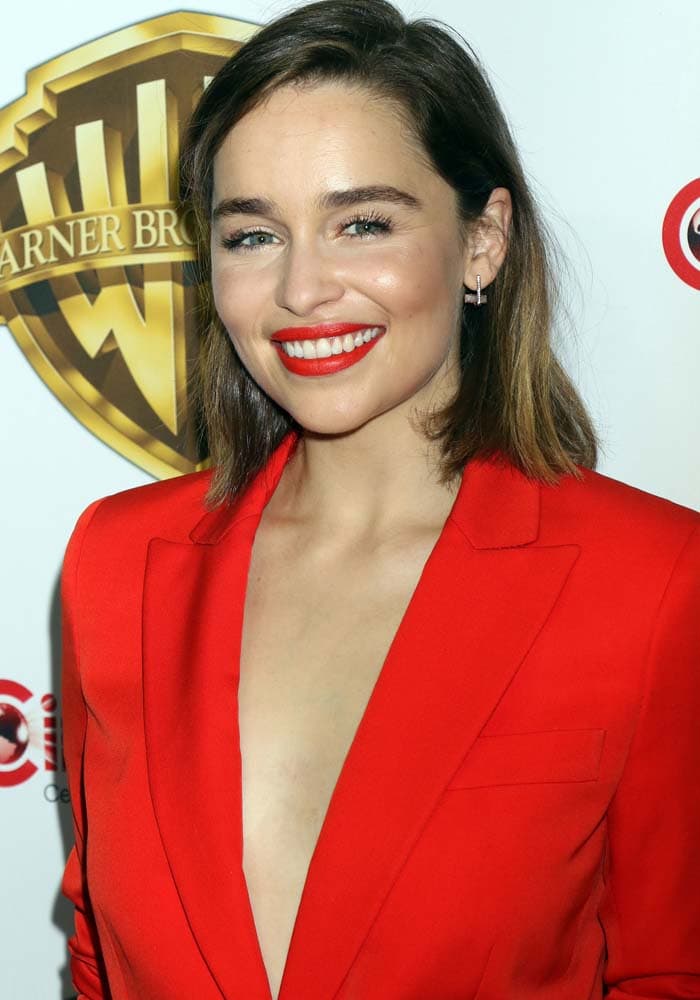 Emilia Clarke at the 2016 CinemaCon held at the Caesar's Palace Resort and Casino in Las Vegas on April 13, 2016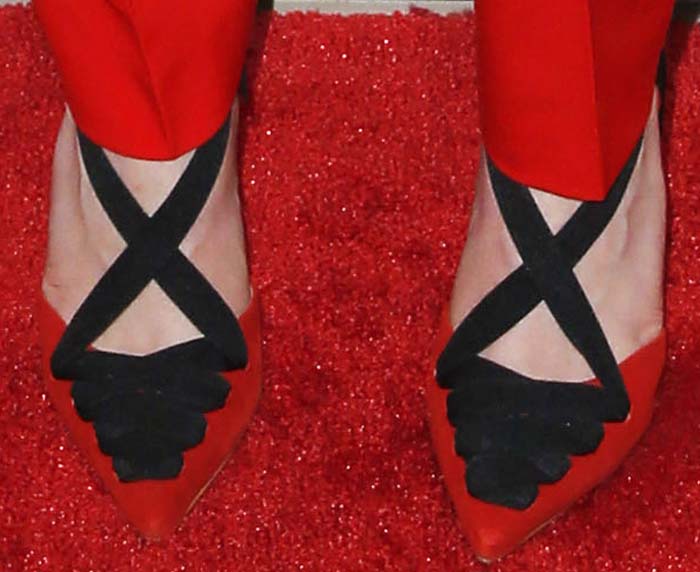 Emilia Clarke opted for the unreleased Kurt Geiger 'Siene' pumps from the S/S 2016 collection
Emilia wore a Stella McCartney suit and pants, which she dressed up with Rachel Katz rings, Vita Fede earrings and EFFY Jewelry. The actress put on the unreleased limited edition Kurt Geiger "Siene" pumps from the S/S 2016 collection.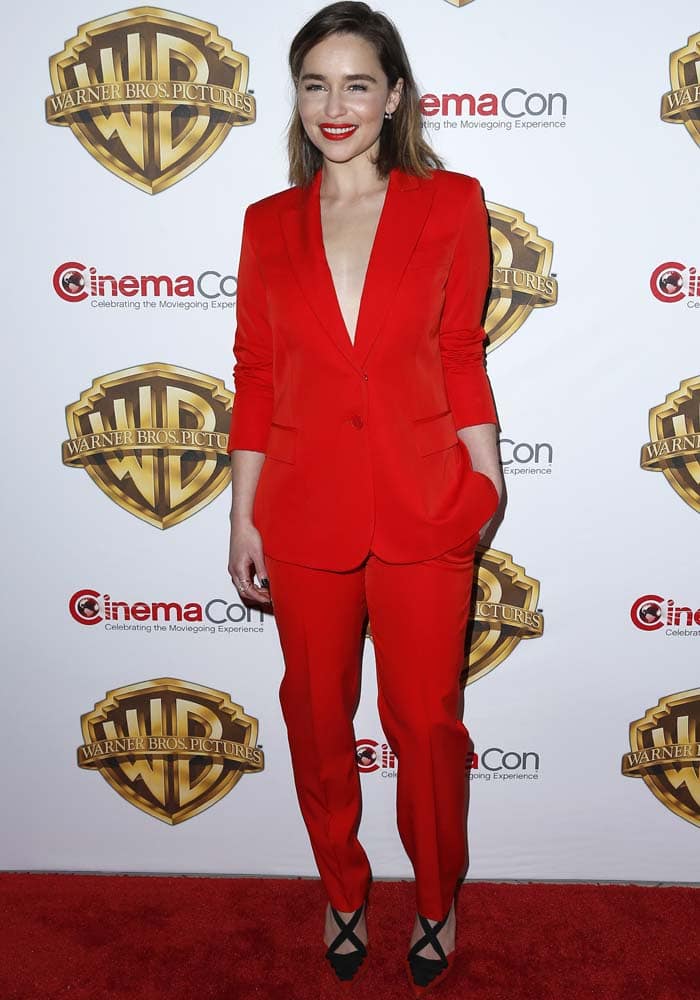 Emilia Clarke looked stunning in a suit-and-pants combination by Stella McCartney
The actress offhandedly mentioned that the upcoming season will be so explosive that it will "blow televisions up." Then again, if it wasn't shocking, it wouldn't be GOT.
The new season premieres on April 24th.
Kurt Geiger has just launched its latest line with Karlie Kloss as the brand's new face, but the "Siene" pumps have yet to be released to the public. For now, take a peek at some fashion publications that got their hands on a pair:
Check out similar Kurt Geiger lace-up pairs at Selfridges & Co. and Harrods.
Kurt Geiger "Barnes" Pointed Lace-Up Pump, $265 – $323.17 at Selfridges & Co. and Harrods
Kurt Geiger "Barnes" Pointed Lace-Up Pump, $265 – $323.17 at Selfridges & Co. and Harrods
Credit: Judy Eddy / DJDM / WENN