Emily Ratajkowski always seems to be flashing some flesh, and a recent stop by "Jimmy Kimmel Live!" was no exception. The actress was spotted rocking a crop top hours before she sat down for an interview with Jimmy Kimmel in Los Angeles. When we saw her abs, we couldn't blame her for wanting to show them off.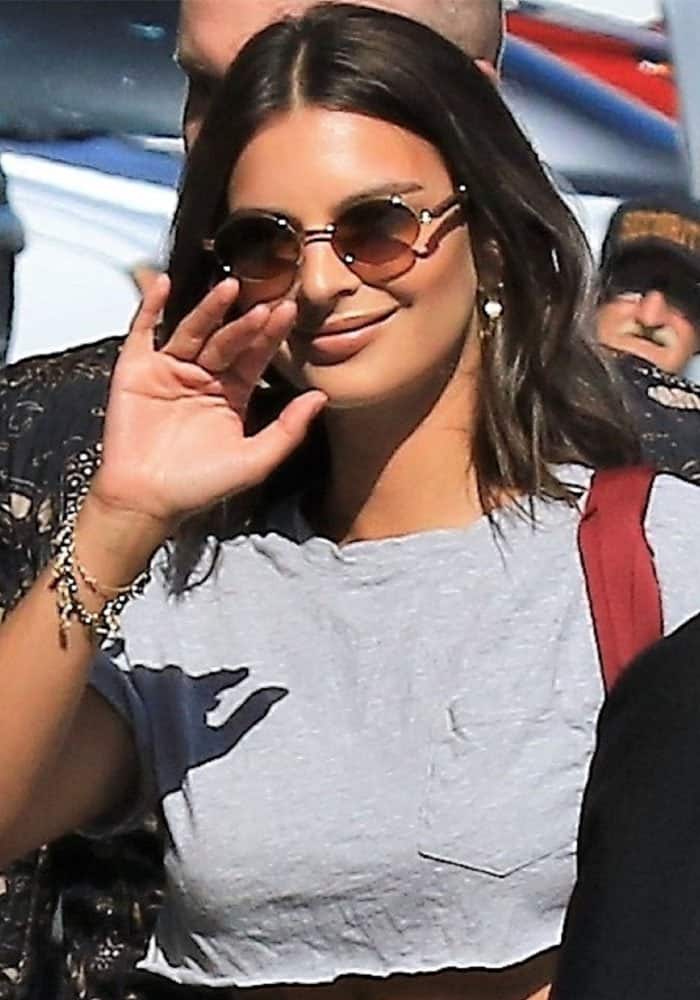 Emily Ratajkowski arrives at the "Jimmy Kimmel Live!" studios in Los Angeles on August 7, 2017.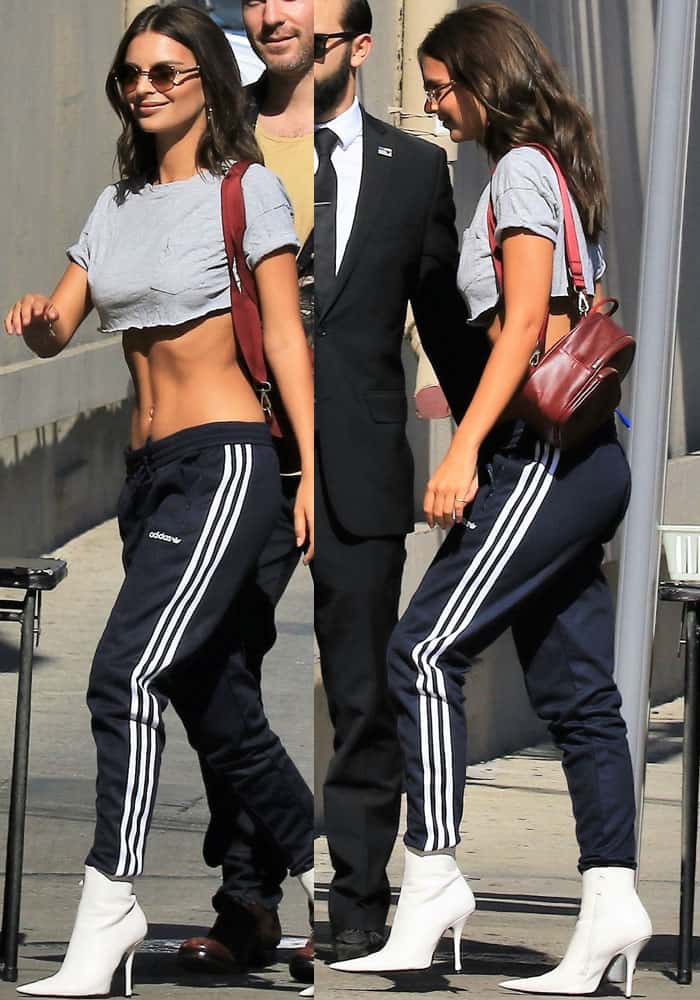 The actress bared her toned abs in a Topshop crop rollback top.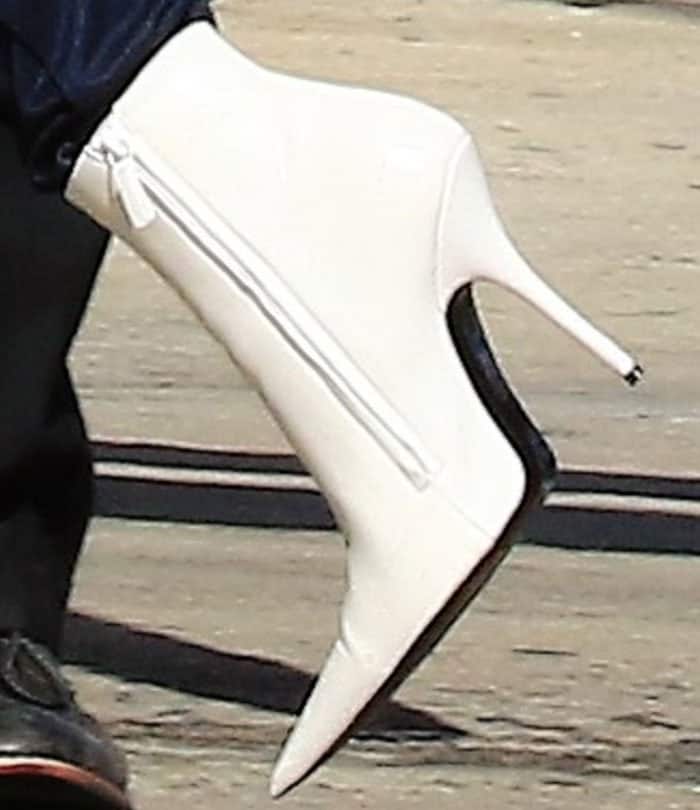 Emily dressed up her casual outfit with a pair of Balenciaga leather ankle boots.
Emily showed off her taut stomach in a casual crop rollback top from Topshop. The actress paired her gray top with a pair of classic Adidas Originals "Beckenbauer" open hem track pants.
The "Blurred Lines" music video star accessorized her look with a pair of tinted sunglasses, layers of bracelets and a pair of gold earrings.
Emily finished her look with an Adidas mini backpack and a pair of Balenciaga leather ankle boots in white.
Emily gives a little wave to the paparazzi.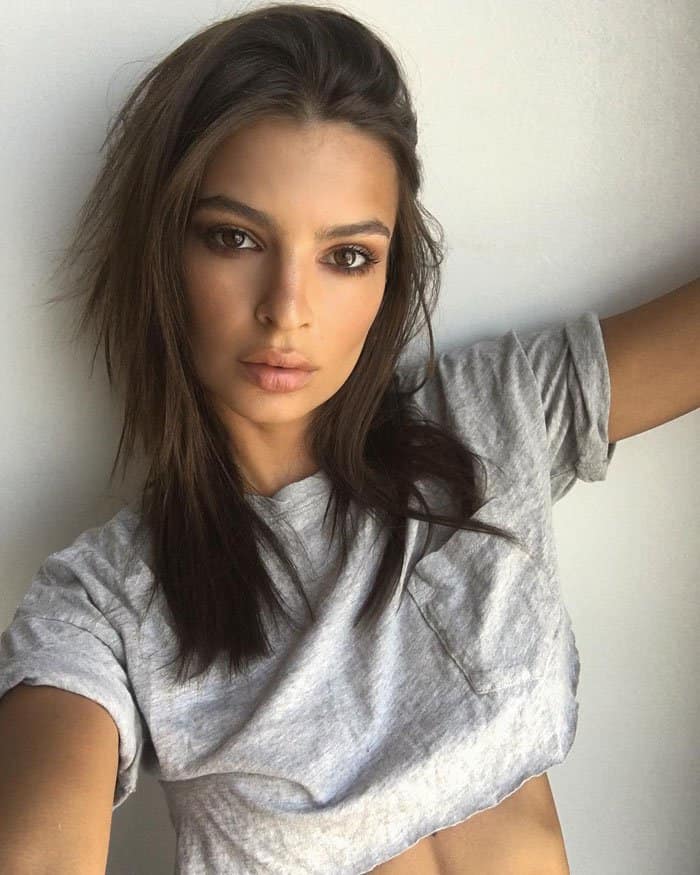 Emily takes a selfie in her crop top before changing into a different outfit for "Jimmy Kimmel Live!"
Emily decided to change into something a bit more conservative for her actual sit down interview, switching out her crop top for a printed Versace dress.
During the interview, the 26-year-old hilariously revealed the inside of her car — which was basically a garbage dump.
The actress also revealed that her dad, who inspired her love for paintings, was actually her art teacher in high school. Emily said her dad was one of the cool artsy teachers, walking aimlessly around the hallways in flip-flops.
Check out Emily's Balenciaga boots at Net-A-Porter and Saks Fifth Avenue.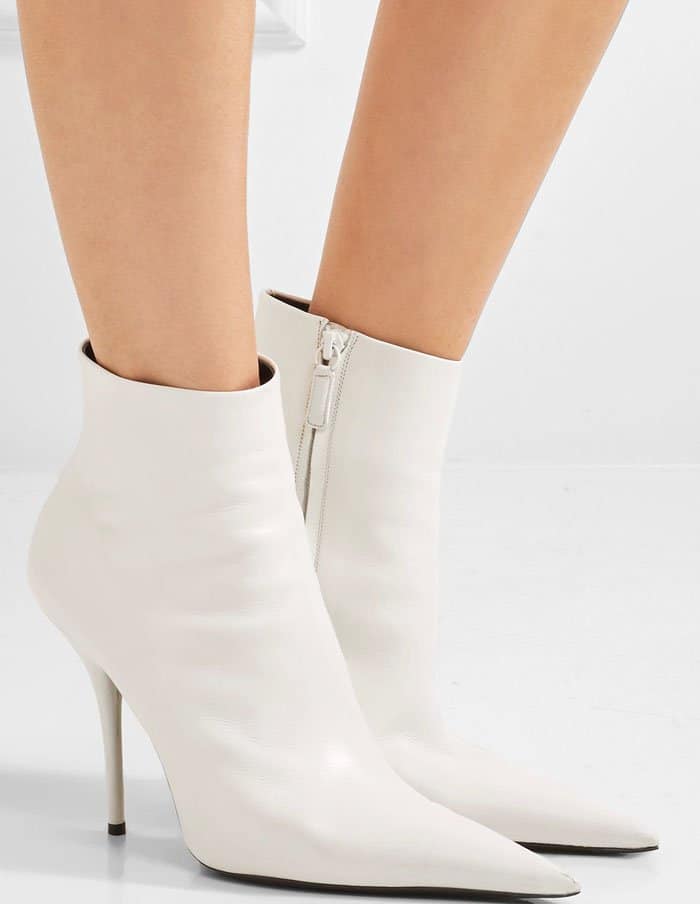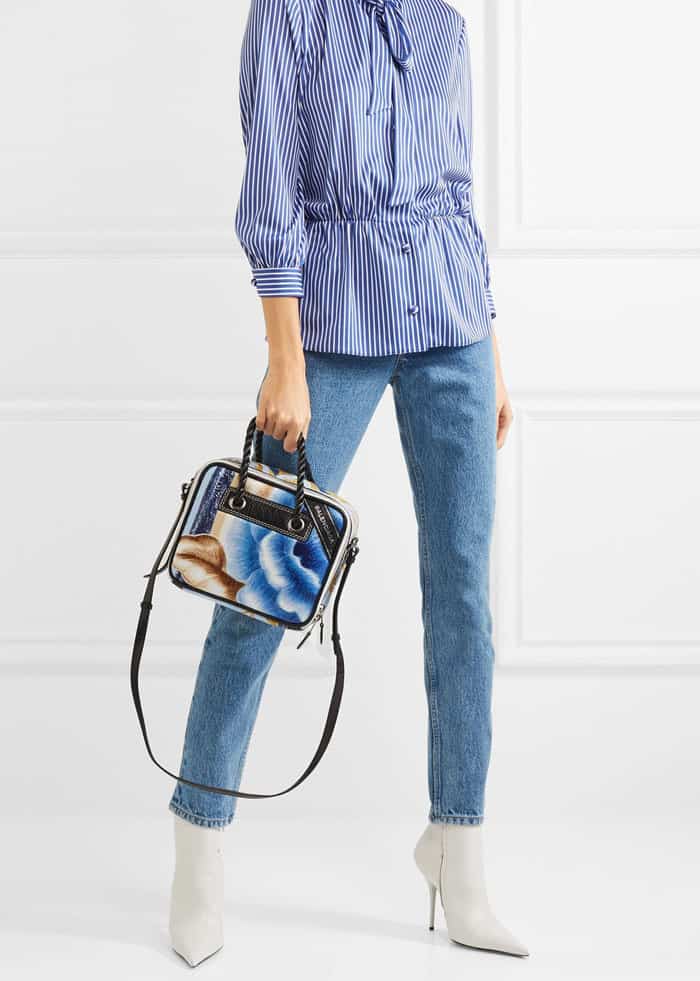 Balenciaga leather ankle boots, $1,015
Credit: Emily Ratajkowski's Instagram / WENN