Best known for portraying dark troubled characters as Marilisa in the 2019 American drama anti-abortion film UnPlanned, Celine in the 2016 American biographical drama film I'm Not Ashamed, and Katie Travis in the faith-based crime drama series Vindication, Emma Elle Roberts is a Christian actress who was born on June 16, 1995, in Atlanta, Georgia.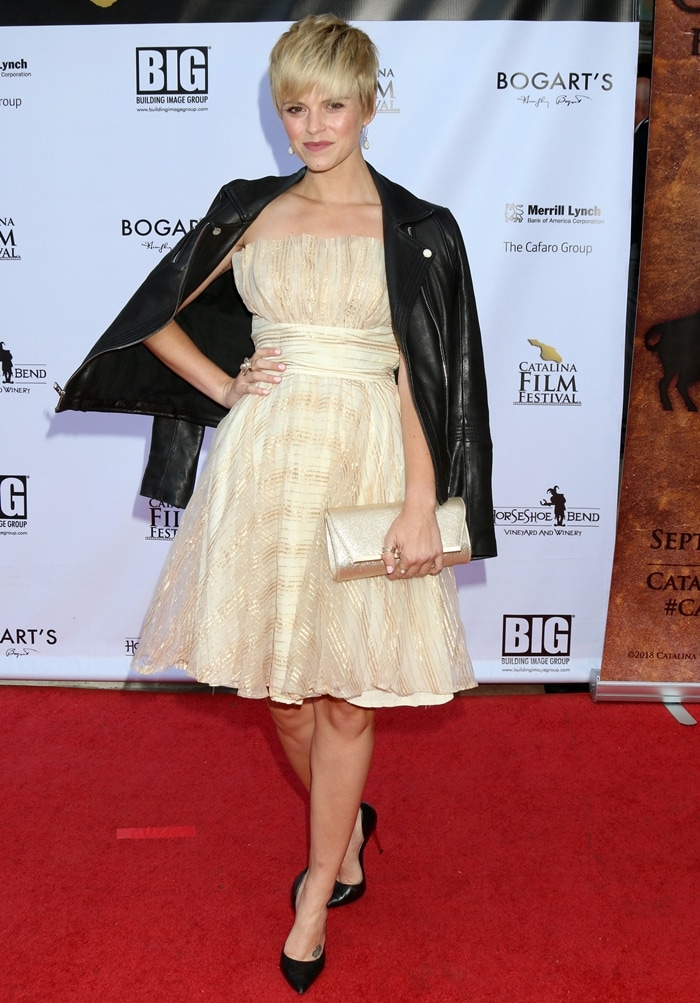 Christian actress Emma Elle Roberts at the 2019 Catalina Film Festival held at the Catalina Bay on September 28, 2019, in Avalon, California
Also a professional dancer and model, she had small roles in the final two Hunger Games movies.
One of the top stars of the Evangelical Christian film production studio Pure Flix, Emma Elle Roberts is often confused for Julia Roberts' niece Emma Rose Roberts.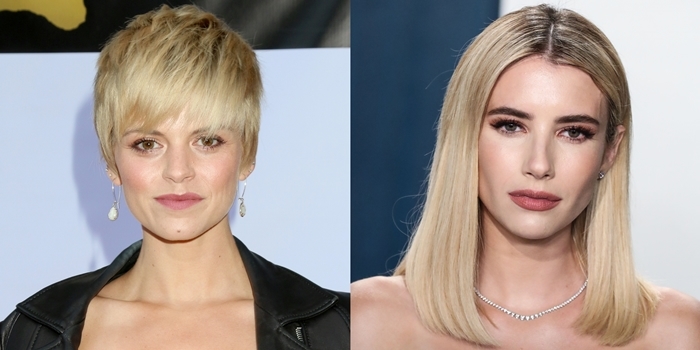 Emma Elle Roberts gets confused for Emma Rose Roberts
In November 2015, Emma Roberts had not yet broken into style stardom. We were always seeing a constant push-and-pull between her own preferences and what is expected of her on the red carpet.
While we were hoping that she'd come out of her shell and find a better balance with her stylists that would allow her to showcase more of her own personal tastes, we were already starting to see it in the form of leopard print.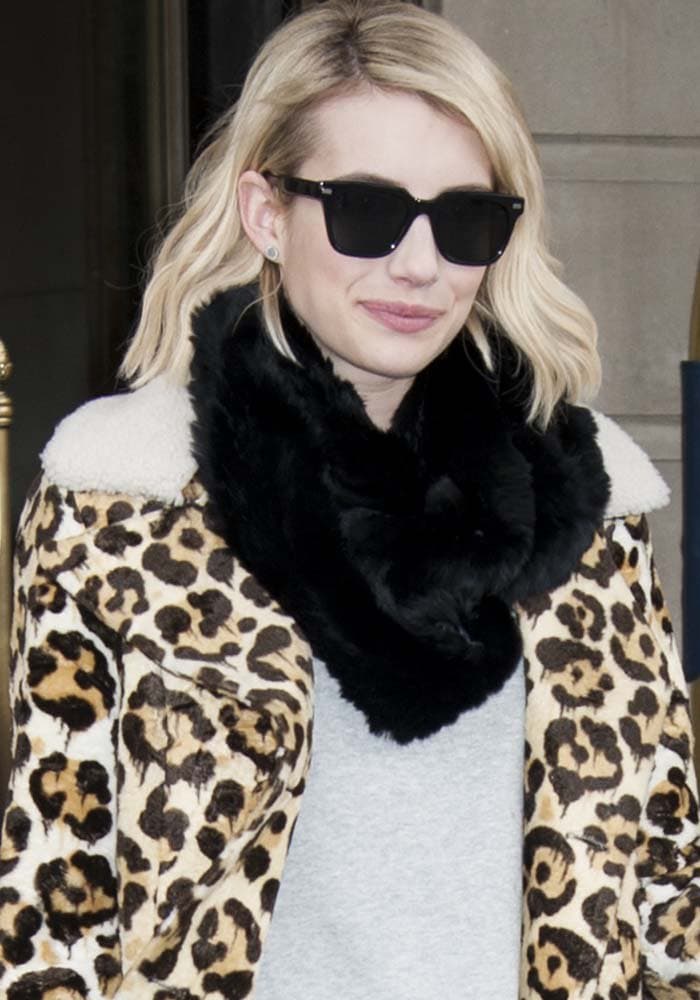 Emma Roberts wears her blonde hair down as she leaves her New York hotel on November 24, 2015
The American Horror Story actress was spotted leaving her hotel in New York wearing a tee, a pair of black pants, Warby Parker sunglasses, and black patent oxfords from Vince Camuto.
Emma Roberts wears a bold leopard-print jacket as she leaves a hotel in New York
She carried a Kate Spade purse and topped the ensemble off with a bold leopard-printed jacket.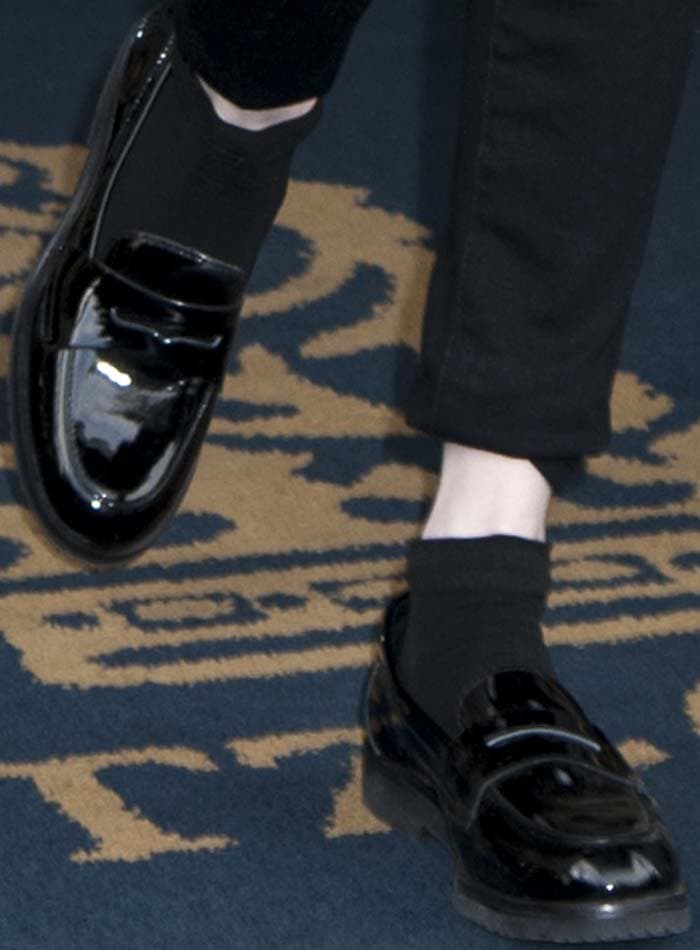 Emma Roberts' feet in Vince Camuto oxfords
A quick glimpse at her Instagram proves what we've been suspecting: The actress is obsessed with leopard print.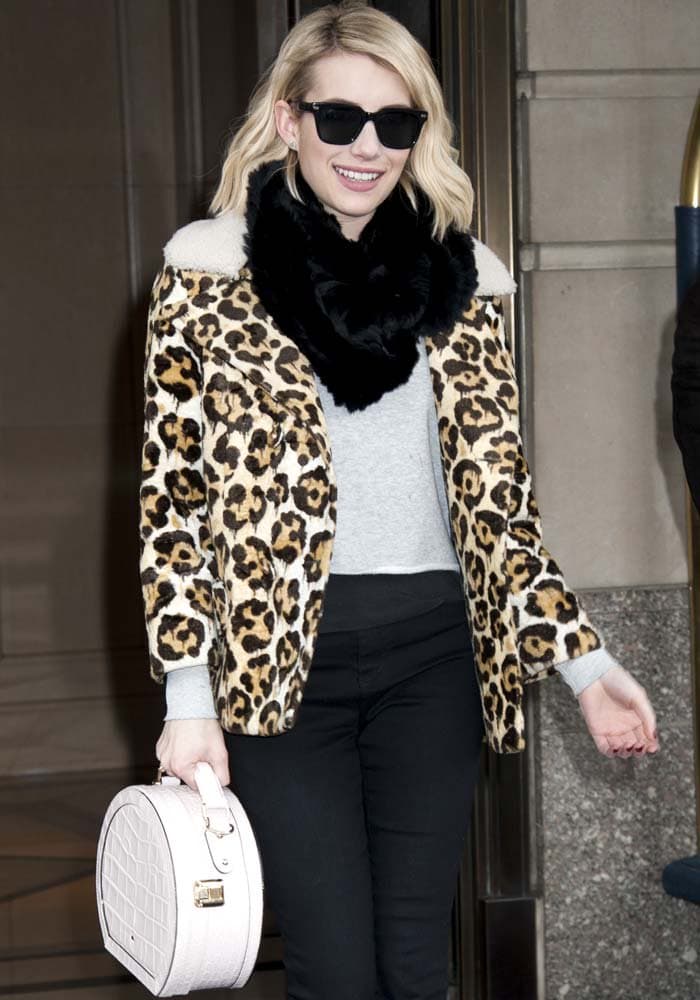 Emma Roberts carries a Kate Spade bag
She even (almost) declared it on her post about her Teen Vogue cover.
"I loved my @teenvogue cover shoot mostly because I got to dress like ME!!!!," she shared on Instagram.
Emma Rose Roberts shows her love for leopard print on Instagram
Photographed by Matteo Montanari, she's wearing a cropped sweater paired with an animal print skirt.
Emma Roberts rocks leopard print on the cover of Teen Vogue November 2015
To get Emma's stylish and classic oxford look, head over to Nordstrom and Zappos.
Black Vince Camuto "Mitchell" Loafers, $149
Credit: WENN / Nicky Nelson / Avalon