We're used to celebrities like Cara Delevingne giving the cold shoulder to the paparazzi. So, every time we see a celeb like Emmy Rossum smile and play nice, it's a refreshing change of pace.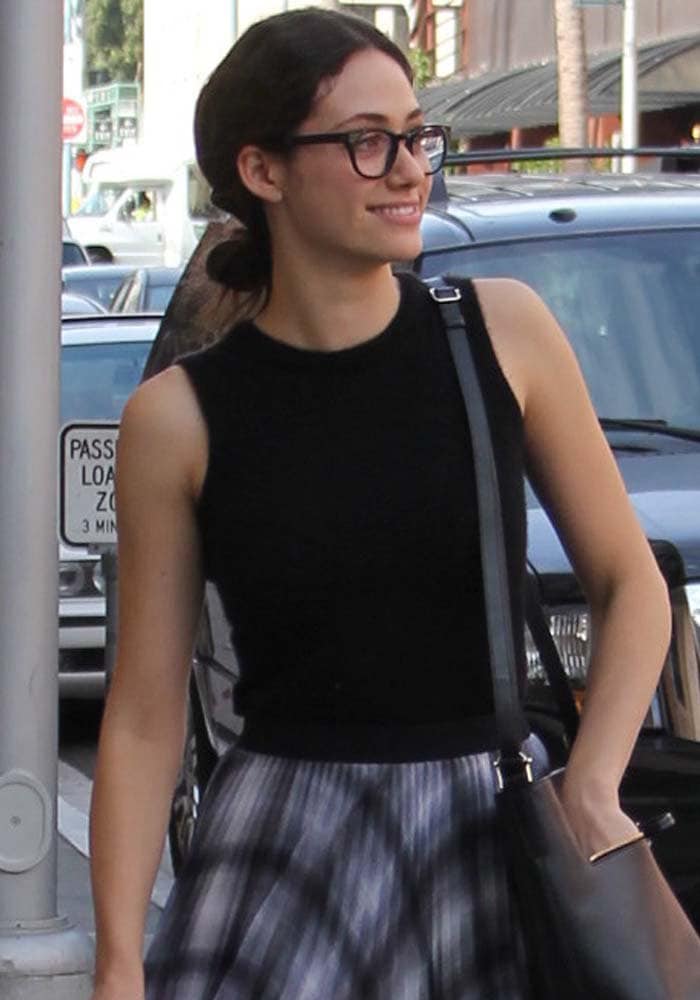 Emmy Rossum wears her hair in a low bun as she talks to the paparazzi in Beverly Hills on October 27, 2015
Often confused for Kat Dennings, Emmy remains on strangely friendly terms with the paparazzi. Not only does the actress flash her pleasant smile for the cameras, she even takes time to exchange niceties with the camera operators.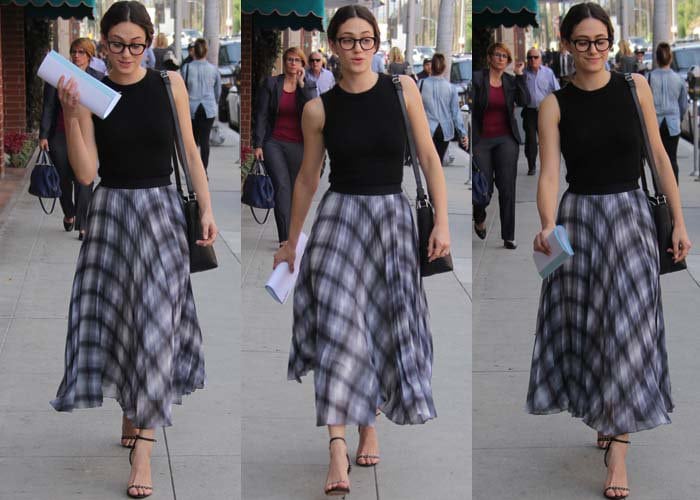 Emmy Rossum holds papers in one hand and carries a shoulder tote in Beverly Hills
Emmy was recently spotted out on errands again in Beverly Hills, with a bunch of papers in one hand. A new project, perhaps?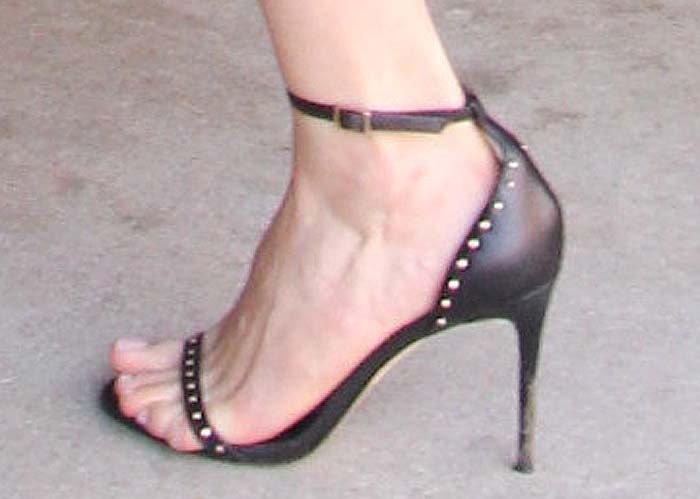 Emmy Rossum's feet in Raye sandals
Emmy wore her new black-framed glasses by Warby Parker, which she paired with a high-neckline sleeveless top and an ankle-length pleated skirt in a plaid pattern.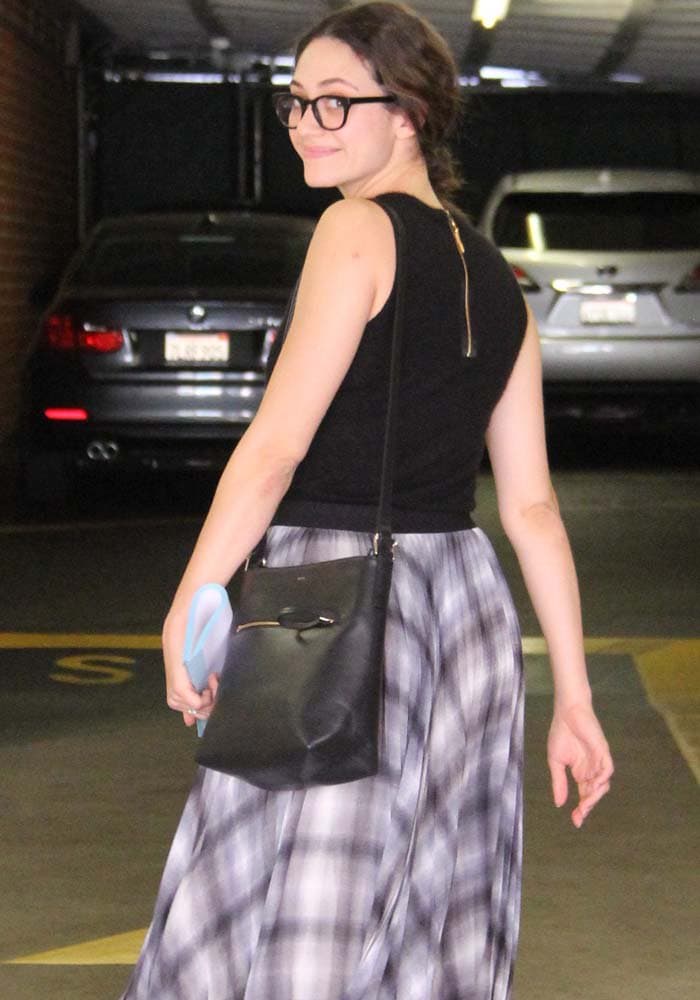 Emmy Rossum shows off her new Warby Parker glasses
In the video, the paparazzo told Emmy that she looked good with her new glasses on. The 29-year-old politely thanked the photographer in return.
We appreciate that the paparazzi are keeping their questions and statements towards her on a pretty polite level so far. We know how downright rude they can be.
Emmy Rossum remains on friendly terms with the paparazzi as she debuts her Warby Parker glasses
To get Emmy's subtly studded sandals for a little twist to your classic ankle strap, swing by Zappos and Nordstrom.
Saint Laurent "Jane" Chained Leather Harness Sandals, $995
Stuart Weitzman Whatastud Nudist Sandals, $450
Vince Camuto "Fora" Studded Suede Ankle Strap Sandal, $41.70 – $139.00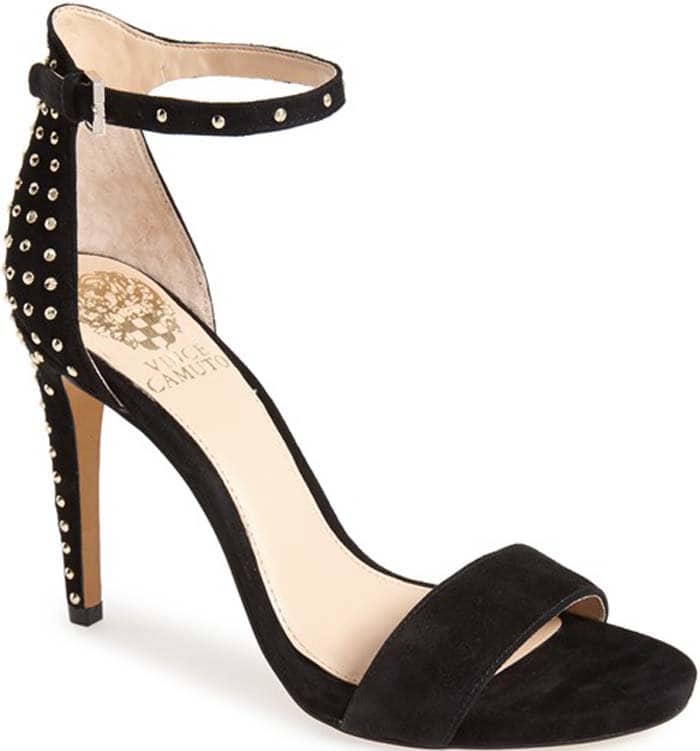 Credit: WENN