Sharing the same dark hair and birthyear (1986) with Kat Dennings, it's perhaps not strange that many people think Emmy Rossum stars as Jules Wiley on Dollface, an American comedy web television series that premiered on November 15, 2019, on Hulu.
Dollface actress Kat Dennings is often mistaken for Shameless actress Emmy Rossum
Kat Dennings, who stars in the lead role of Jules in Dollface, is also known for starring as Max Black in the CBS sitcom 2 Broke Girls (2011–17), and Darcy Lewis in the Marvel superhero films Thor (2011) and Thor: The Dark World (2013).
Do you think Kat Dennings and Emmy Rossum are lookalikes?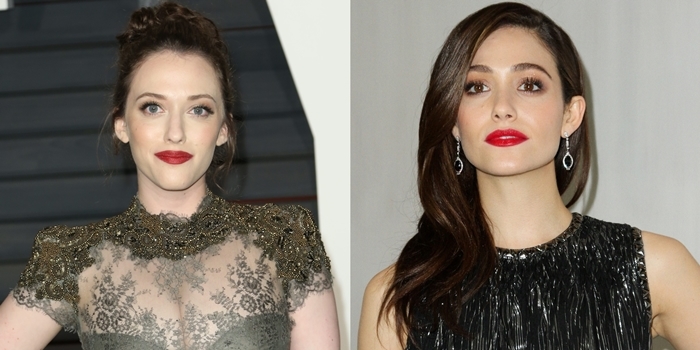 Celebrity lookalikes Kat Dennings (L) and Emmy Rossum (R)
Don't let the floral print fool you. Emmy Rossum still has quite the tomboy side to her. In October 2015, the actress took to Twitter to cheer on the New York Mets.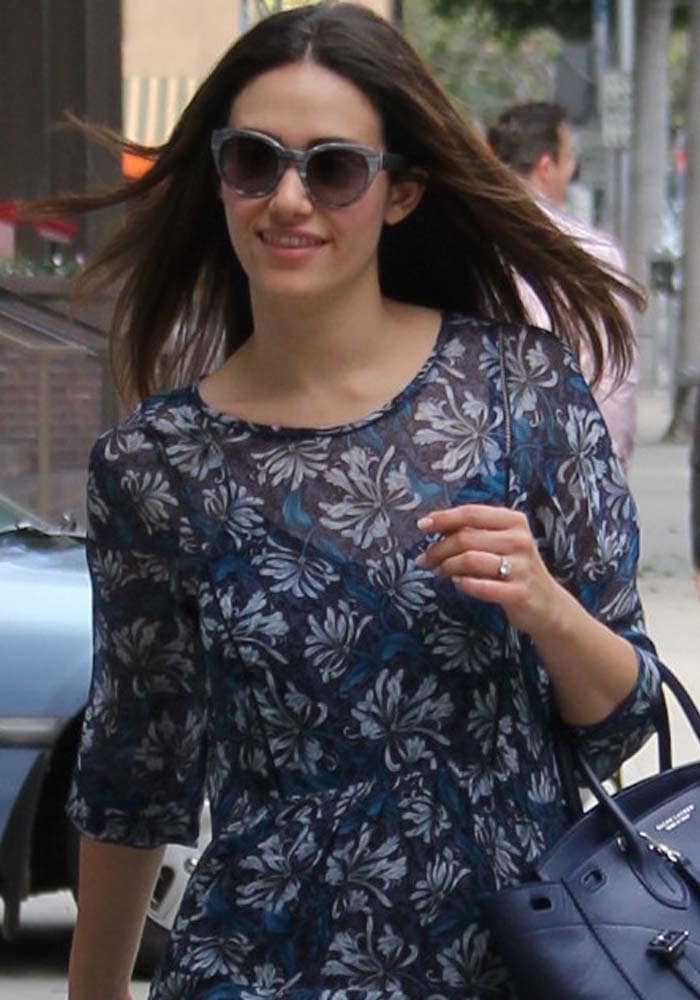 Emmy Rossum goes shopping in Beverly Hills on October 14, 2015
Offline, Emmy was seen hitting up designer stores right before the Mets' win over the Los Angeles Dodgers.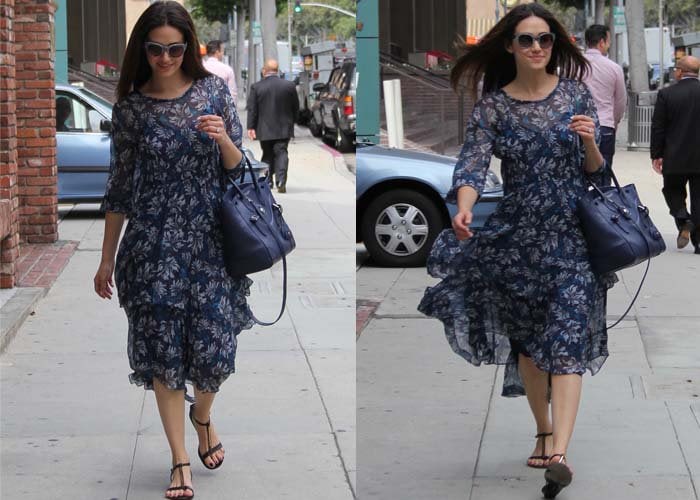 Emmy Rossum goes shopping in a blue floral dress from Rebecca Taylor
The brunette was in a cheerful mood, even saying thanks to a photographer who told her she looked great before she disappeared into a building.
Emmy Rossum's feet in Salvatore Ferragamo sandals
The then 29-year-old wore a blue floral dress by Rebecca Taylor which she paired with a tote from Ralph Lauren and t-strap sandals from Salvatore Ferragamo.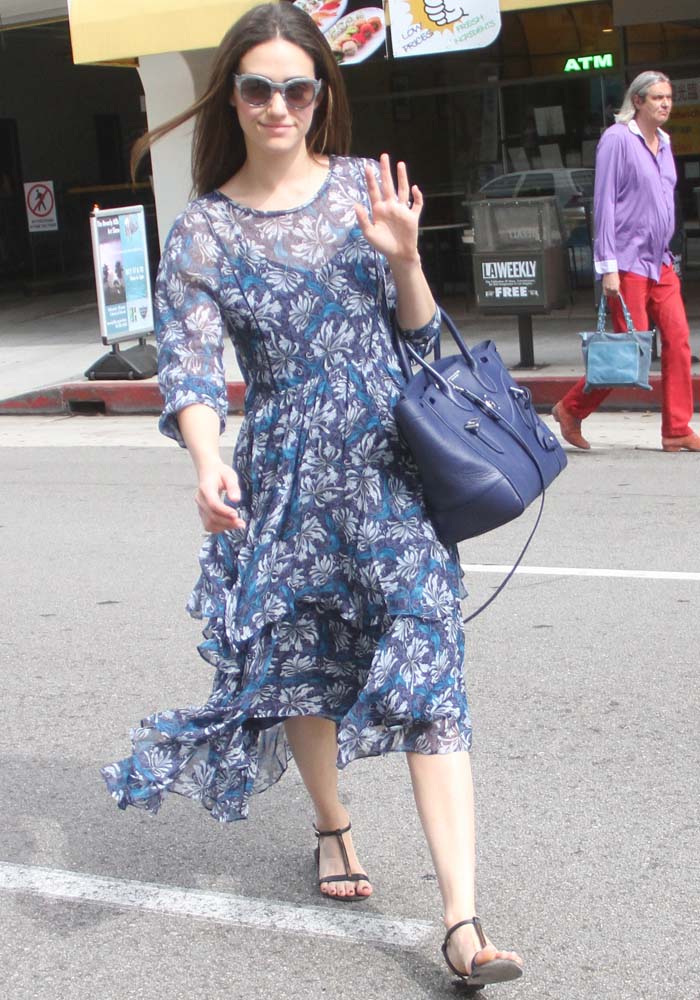 Emmy Rossum waves to paparazzi during a Beverly Hills shopping trip
Born on September 12, 1986, in New York City, Emmy Rossum spent her childhood singing at New York's Metropolitan Opera. She graduated from Columbia University in the City of New York in 2008.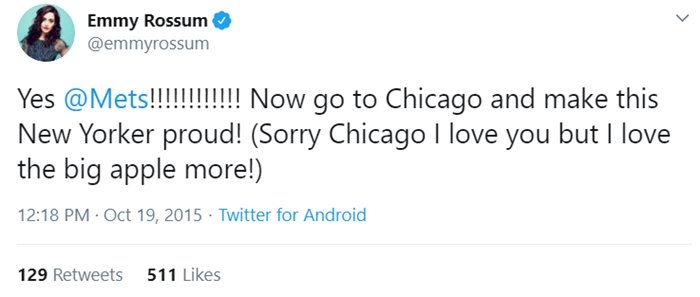 Emmy Rossum shows her enthusiasm for the Mets' win over the Dodgers on her Twitter
Emmy's Ferragamo sandals have long since disappeared from shelves, but do check out similar picks from Zappos and Nordstrom.
Salvatore Ferragamo Gladiator Sandals
Tom Ford Leather T-Bar Flat Sandal in Black, $890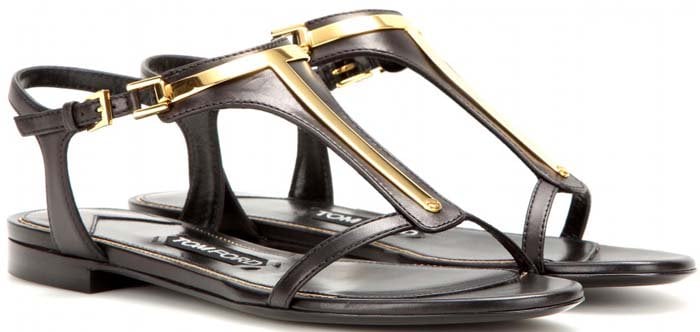 Salvatore Ferragamo Mix Sandals in Nero, $312.99
Credit: WENN / Brian To / Adriana M. Barraza / Avalon