Don't we all just love a great Hollywood friendship? What started out as a working relationship between Sofia Vergara and Reese Witherspoon on the set of Hot Pursuit has now blossomed into something more.
It takes a pretty close friend to help plan a wedding, but apparently, that's exactly what these two are doing. Sofia has reportedly asked for Reese's help planning her wedding since she and fiancé Joe Manganiello of Magic Mike XXL have been busy with work.
Sofia Vergara runs errands in Beverly Hills on July 23, 2015
The 43-year-old actress was spotted zooming past the cameras to carry out her errands.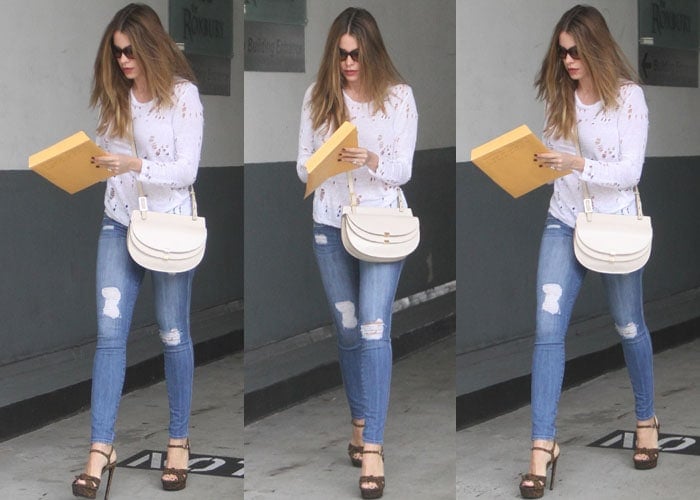 Sofia Vergara lets her brown hair hang long as she steps out for errands in a pair of platform heels
Sofia was spotted holding a brown envelope and entering what seemed to be a bank.
Sofia Vergara's platform stilettos don't seem to be the most practical for running errands
The actress wore a knitted white top with a pair of ripped jeans by J Brand. Sofia accessorized her look with a Chloé purse, Tom Ford sunglasses, and a pair of leopard Bianca sandals from Saint Laurent.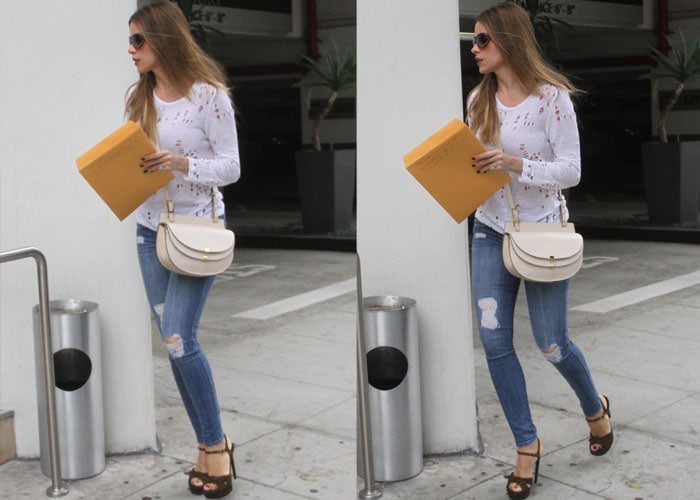 Sofia Vergara holds an envelope as she struts through town in platform heels
We're excited to see what Reese's wedding planning skills look like. Sofia Vergara has been nothing but down-to-earth in her rise to fame, so we're pretty sure the tandem will turn out just fine.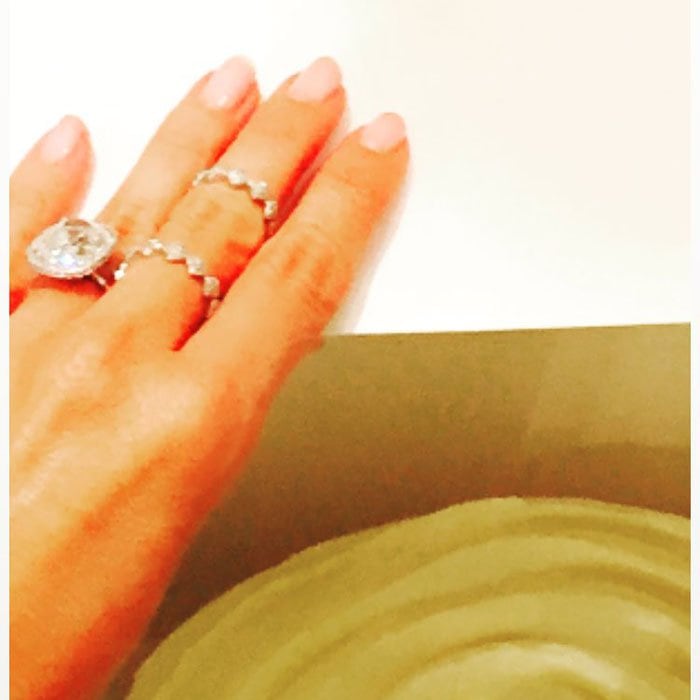 Sofia Vergara's engagement ring
Her engagement ring, which jewelers estimate cost around $500,000, features a shining diamond that is between 5 to 7 carats.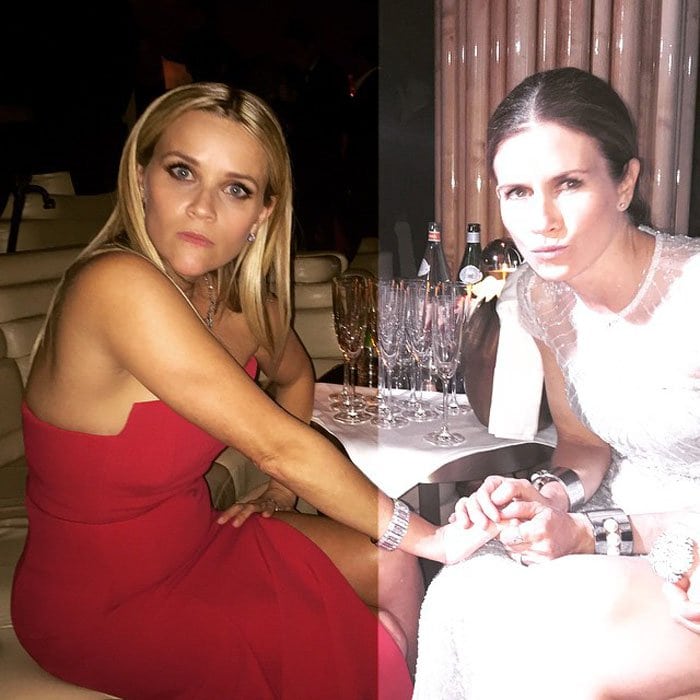 Sofia Vergara shares a snap of Reese Witherspoon with the caption "I think I just caught her cheating on [email protected]"
Sofia's leopard-print pair of sandals has already sold out, but you can find the Saint Laurent Bianca sandals in different colors at Nordstrom and Saks Fifth Avenue. See our two other picks below:
Saint Laurent Bianca in Leopard (SOLD OUT)
Saint Laurent Bianca in Blue Suede, $1,000.28
Saint Laurent Embellished Bianca Red, $1,000.28
Credit: [email protected]' Youtube Account / Daily Mail / Sofia Vergara's Instagram / WENN