Vanessa Hudgens usually runs around looking flawless. So, when the internet spotted her with a small sticker on her arm, we had to find out what was going on.
We're happy to report that Vanessa's latest arm accessory isn't a new fashion trend, but rather, it is just a bandage.
Vanessa Hudgens leaves a Los Angeles clinic with a bandage on her left arm on July 23, 2015
Vanessa was photographed leaving a clinic after taking a painful shot to the arm.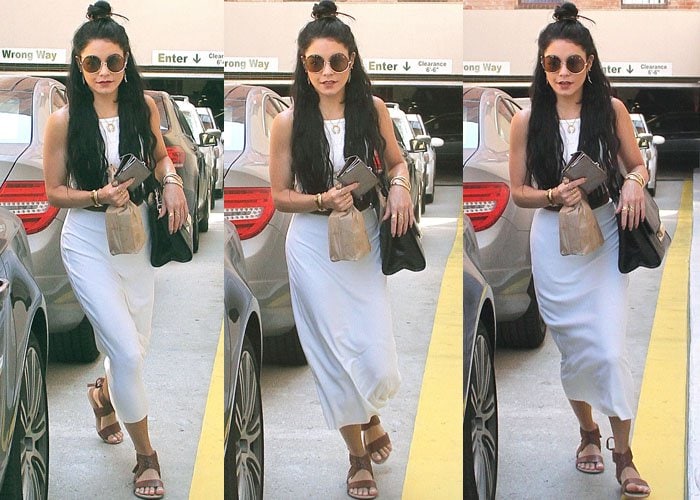 Vanessa Hudgens keeps it casual as she leaves a Los Angeles clinic in an all-neutral outfit
The 26-year-old uploaded a hilarious and adorable photo of her on Instagram, which was captioned, "The face I make when I get shots apparently. lol".
The selfie was taken just as the nurse stuck a needle into her arm.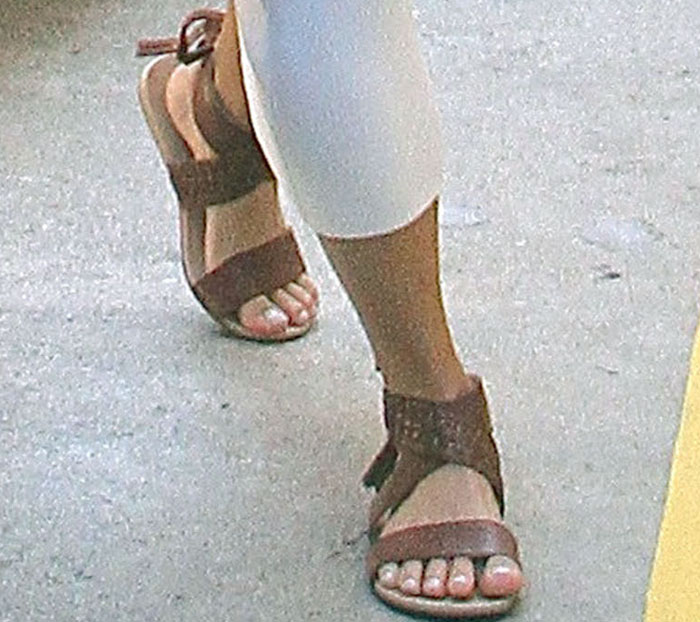 Vanessa Hudgens shows off the detailing on her Koolaburra "Alexa" sandals
Vanessa made her trip to the doctor in a white dress accessorized with round sunglasses, a black tote, and a gorgeous pair of "Alexa" gladiator sandals from Koolaburra.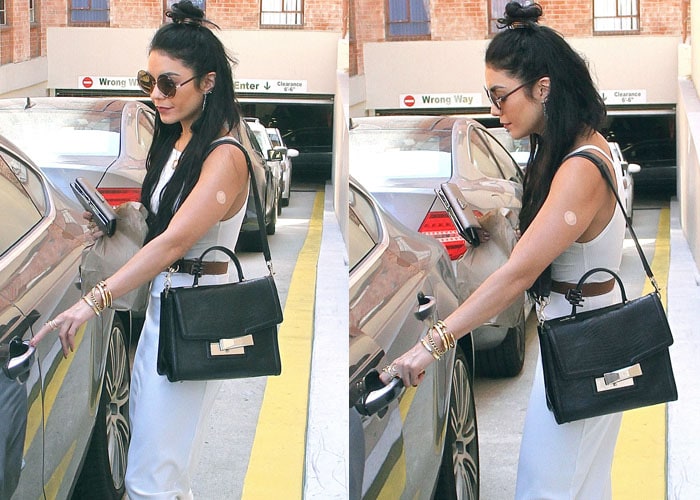 The bandage on the right arm of Vanessa Hudgens is in clear view as the singer leaves a clinic visit
To instantly add some oomph to your plain white dress, hop on over to Amazon and get your own pair of Alexas.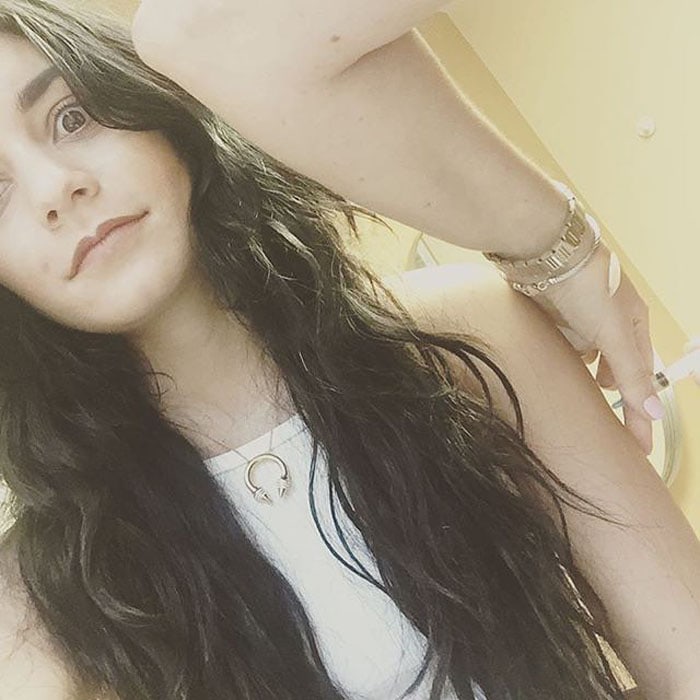 Vanessa Hudgens uploaded an adorable photo of her clinic visit with the caption, "The face I make when I get shots apparently. lol"
Koolaburra Alexa Gladiator Sandals, $74.89 – $119.95 at Amazon
Credit: Vanessa Hudgens' Instagram / WENN