It's been a while since we last featured bizarre shoes here on Your Next Shoes. So, it's about time. Today, we have Erykah Badu not only gave us our much-missed "crazy lady" look at the 2017 Soul Train Awards, and fully committing to it head-to-toe.
Before we get to the footwear, let's start with the ridiculous gold pyramid on Erykah's head. The host of the awards show layered the metal structure on top of tall hat and a white head wrap. She donned a tissue-like white blazer that had gold rope ties and poofy white tulle clouds erupting from the wrists and hemline. The 46-year-old singer finished her avant garde ensemble with a metal chain dangling from her mouth and odd gold-and-rust paint stains on her fingertips.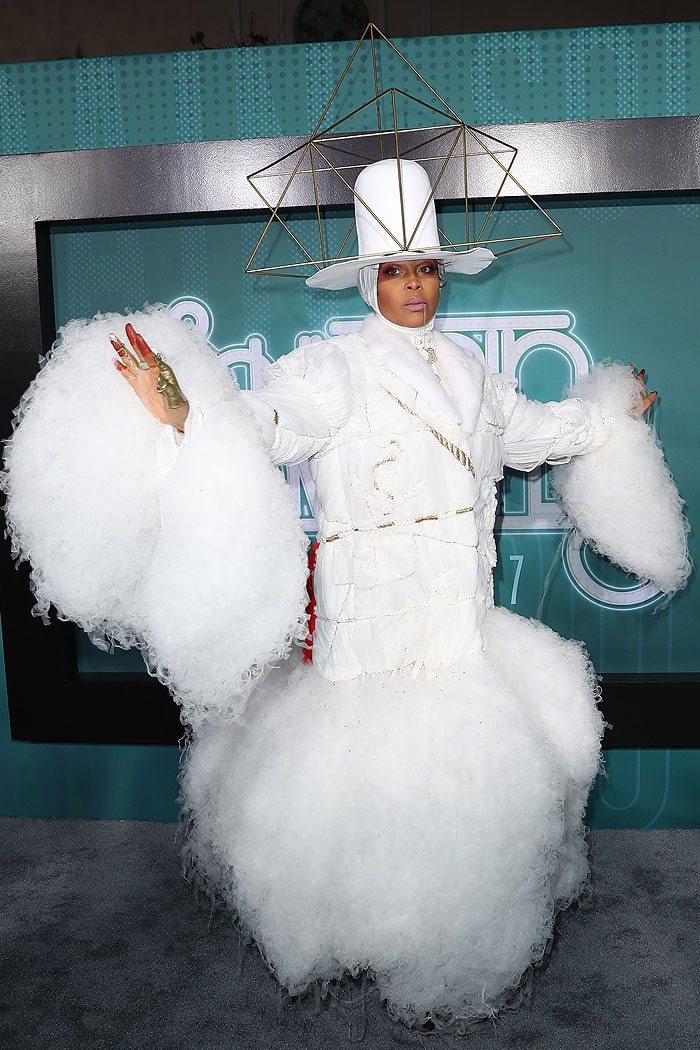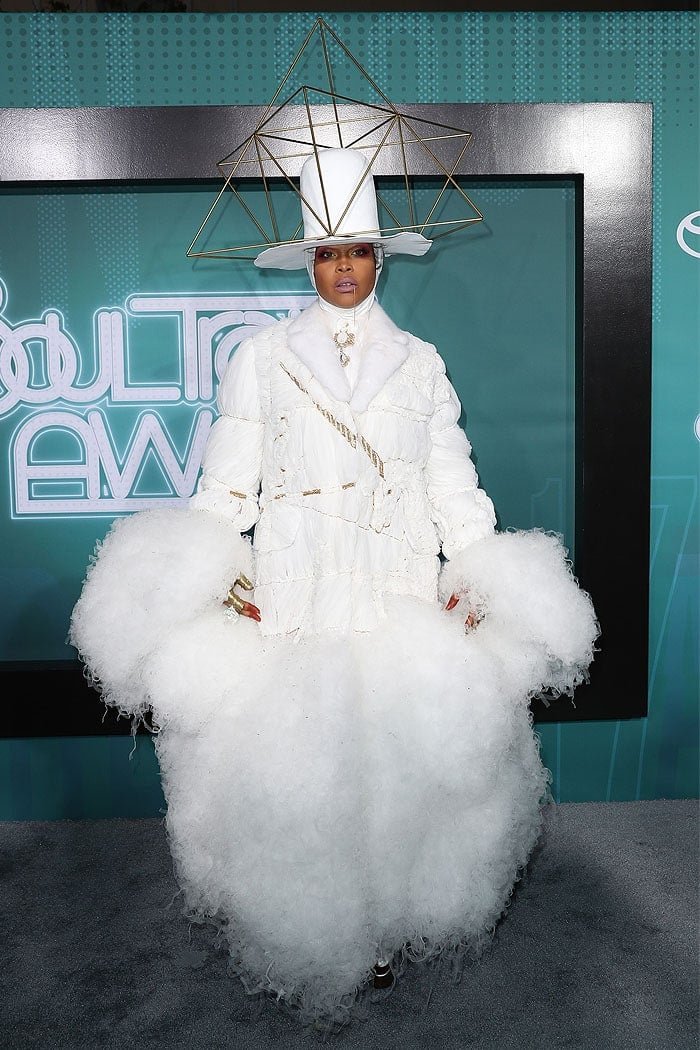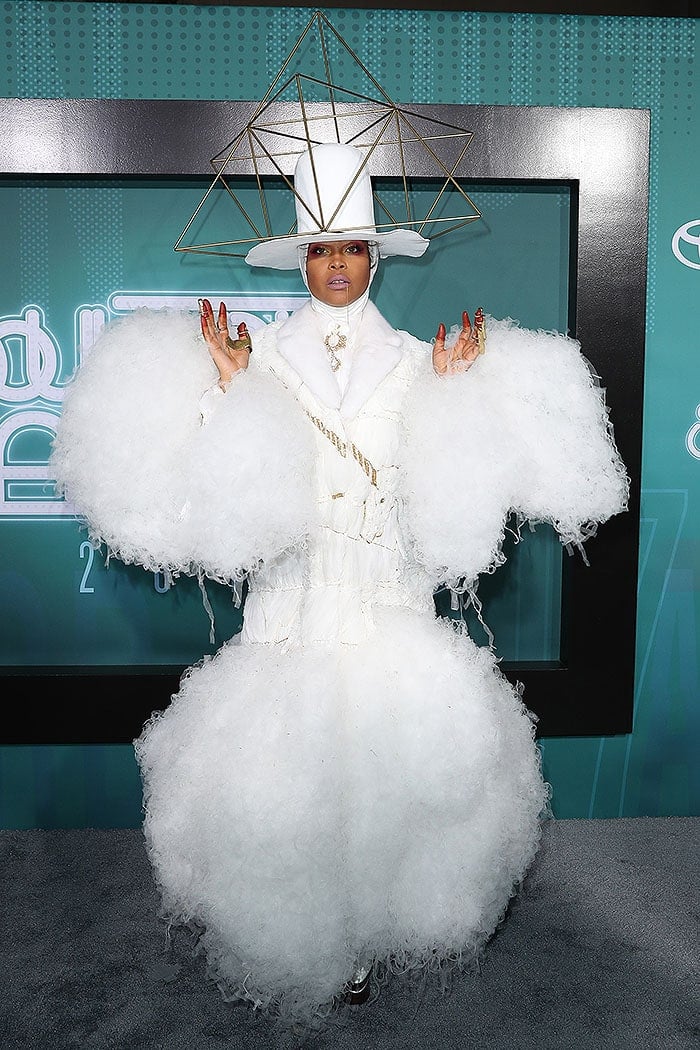 Erykah Badu at the 2017 Soul Train Awards at the Orleans Arena in Las Vegas, Nevada, on November 5, 2017.
Now, on to the shoes. Erykah was generous enough to flash some leg for us and show us the white cowboy boots with extra-tall wooden platforms on her feet below.
Erykah Badu's white platform cowboy boots.
As high as Erykah Badu's cowboy boots are, they're nowhere near Lady Gaga levels or the exaggerated platforms we've documented here on Your Next Shoes.
If you want to see really high shoes, check out our list of the 5 highest heels ever made. Would you wear them?
Credit: DJDM / Judy Eddy / WENN