The exhibition for these shoes in Birmingham, UK ended last week, but there's no need to fret. There's no need for a mad scramble. Because despite being on sale for over five months, the "Eternal Borgezie" $230,000 diamond stilettos still have no takers.
That's nada. Zero. Zip. Zilch. Not a single pair has been snapped up.
The "Eternal Borgezie" diamond stilettos by luxury jeweler House of Borgezie
Dubbed by its own publicity team as the "world's most expensive shoes", these stilettos are made of pure gold and are studded with over 2,200 diamonds. The asking price for them? Oh, only about $230,000 (£140,000). No wonder then that when talks turn to its strictly confidential client list, only names of A-list musicians, actors, models, athletes, and Saudi Arabian princesses are mentioned.
To be fair to Christopher Michael Shellis, the British jewelery designer behind the jeweled stilettos, he actually never really intended his pricey creation to be worn just as a shoe.
"The result is not so much a shoe," Shellis told Daily Mail, "but rather a fine piece of jewelry that can be miraculously yet practically worn as the ultimate feminine adornment."
He adds: "The aim of this was to create a unique form of jewelry which you can wear on your feet."
"It's a bit like if you found these on an archaeological dig in thousands of years time they would be regarded as a treasure — a treasure of the feet."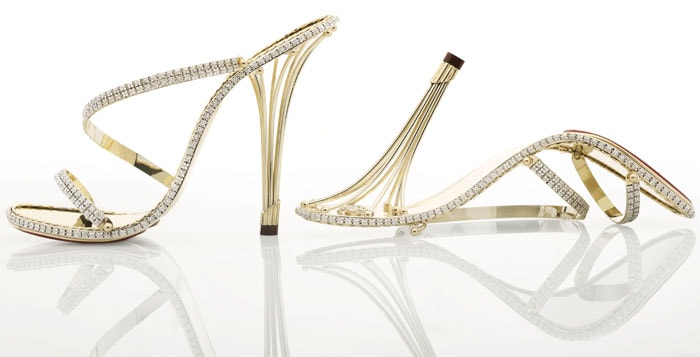 We're looking at them now and it's hard to think of them as treasures for the feet. They may be spun of gold and dripping in diamonds, but all that bling still can't hide the fact that the "world's most expensive shoes" are sorely lacking in style.
We also keep putting its most expensive title in quotation marks because we very well know to which shoe that title really belongs. The world's most expensive shoes are really the House of Harry Winston ruby slippers made of 4,600 real rubies, and carry a price tag that reads a cool $3 million.
And those shoes still have no takers either, over 20 years later when they were first made in 1989. So that bodes well for the "Eternal Borgezie" diamond stilettos, which have been on sale for a much shorter period of time and are selling for much less than the Harry Winstons.
So chin up Borgezie! If it's true that a fool and his money are soon parted, someone's bound to purchase a pair of the diamond stilettos sooner or later.
Luxury jeweler House of Borgezie has also created these 'Contessa Wafer' stilettos that you can purchase for $130,420 with a 1000-year guarantee. Produced in platinum, gold and silver, they are studded with diamonds and feature an impossibly thin wafer profile.
'Contessa Wafer' Stiletto Heels, $93,500 – $130,420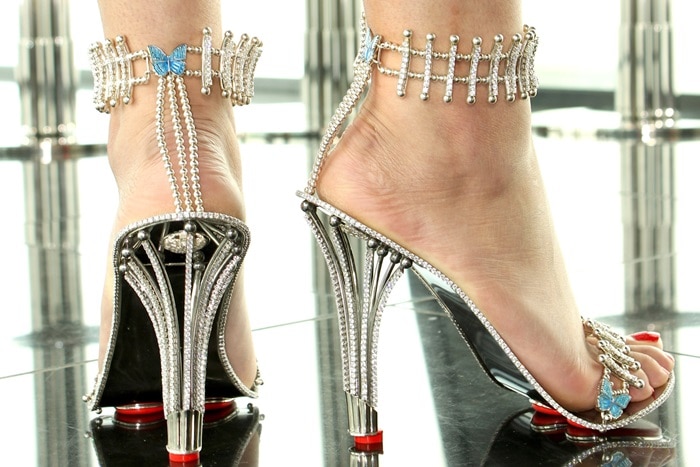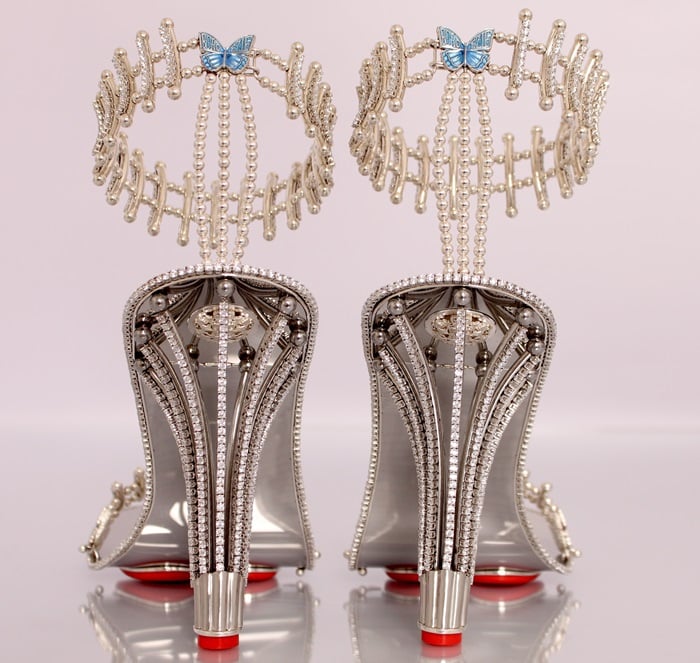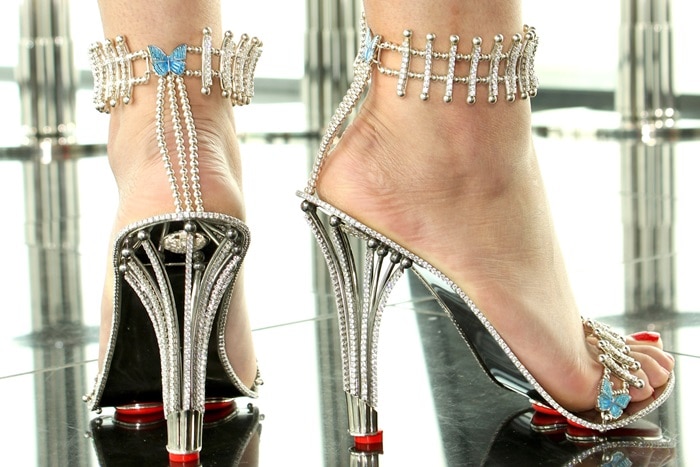 Credit: House of Borgezie