American Grammy-winning rapper Eve made a controversial entrance at the Graduate Fashion Week Showcase 2013 in London while showing off her sexy feet.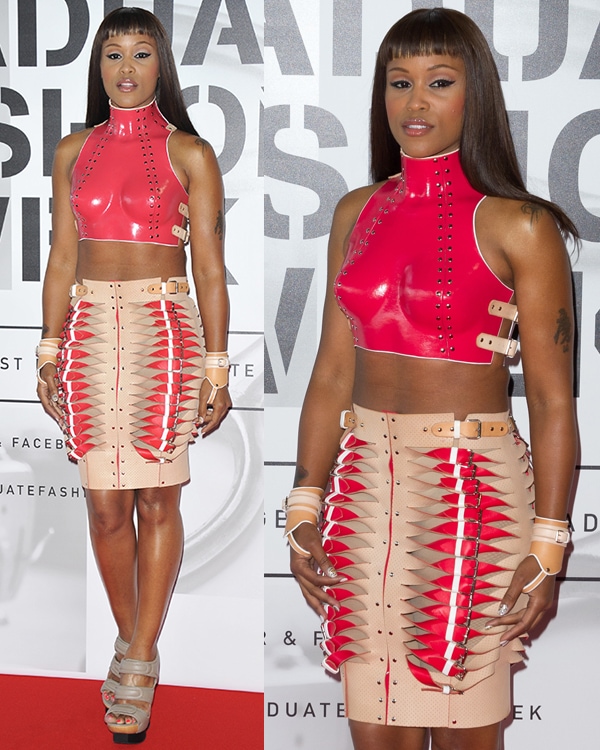 Eve flaunts her hot legs at the Graduate Fashion Week Showcase 2013 in London on June 5, 2013
I'm not sure what has gotten into Eve, but it seemed as she was about to go to war. The hip-hop recording artist and actress sported a bondage/gladiator/warrior costume by Marina Hoermanseder.
Her outfit included a high-neck bustier in red patent leather and a high-waisted skirt in red and nude that seemed like an origami creation. Both pieces featured studs and leather belt details.
To complete the outfit, she sported "90 Degrees Space" wedge gladiator sandals by United Nude.
Eve shows off her sexy feet in wedge sandals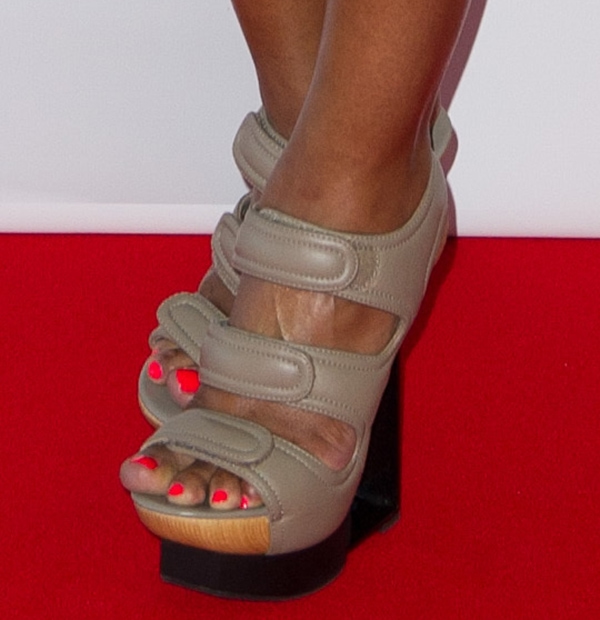 Eve's toes peeping out of 90 Degrees Space gladiator sandals by United Nude
Do you think her sandals complemented the outfit, or would you have preferred sandals in a different color? A great alternative would have been the on-trend knee-high OTK gladiator sandal booties. What do you think?
Her United Nude sandals feature a triple-strap design made of padded Nappa leather and Velcro straps for easy wear and adjustment. This strappy design creates a cutout look along with the open toes and straps around the heels.
What made these sandals look so edgy and modern are the island platforms and high wedge heels. They're a far cry from the usual wedge sandals as they only feature very slim but strong carbon fiber heels.
United Nude "90 Degree Space" Wedges, $600 at Amazon, Shopbop, and Yoox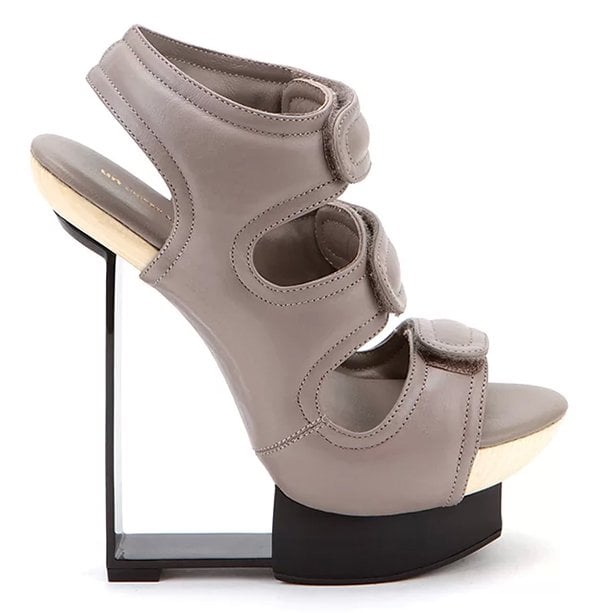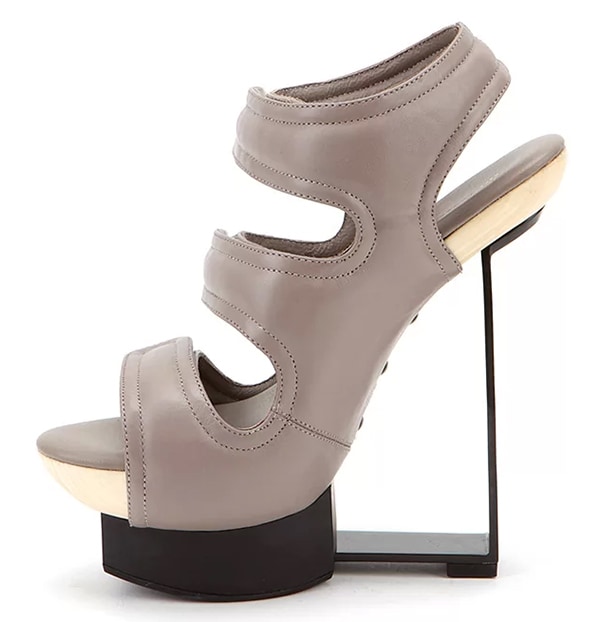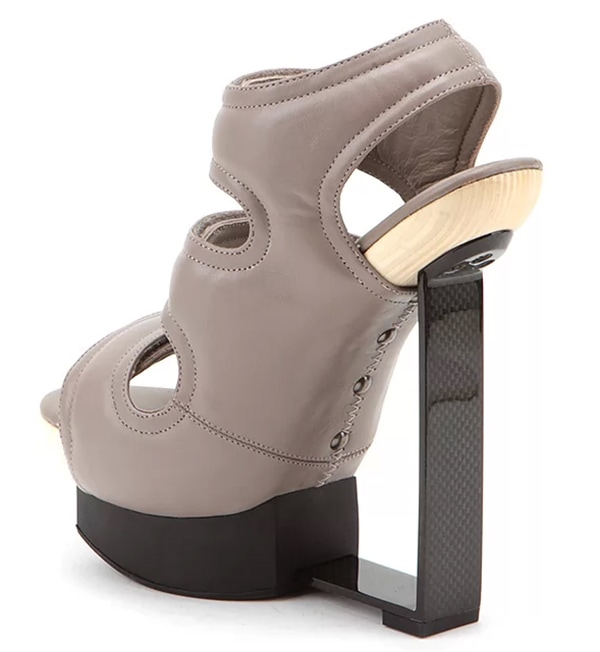 United Nude "90 Degree Space" Wedges in Black, $600 at Amazon, Shopbop, and Yoox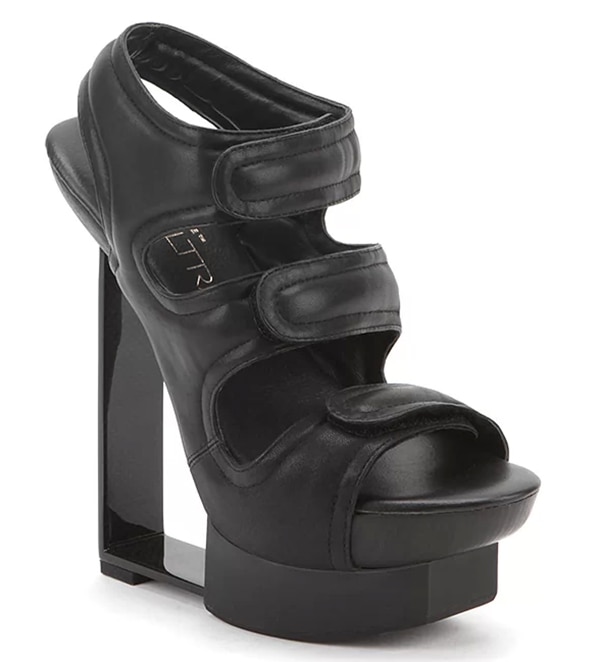 Credit: WENN