It's a well-known fact that the "Star Wars" executives like to work with new faces, and the latest franchise flick "Rogue One: A Star Wars Story" is no exception. While English actress Felicity Jones isn't exactly a newbie in the industry — she did make her television debut at age 12 — the 33-year-old actress is grabbing the world's attention as the latest "Star Wars" leading lady.
Felicity was spotted easing into her second wind of fame. The actress signed autographs for her fans outside radio stations in London.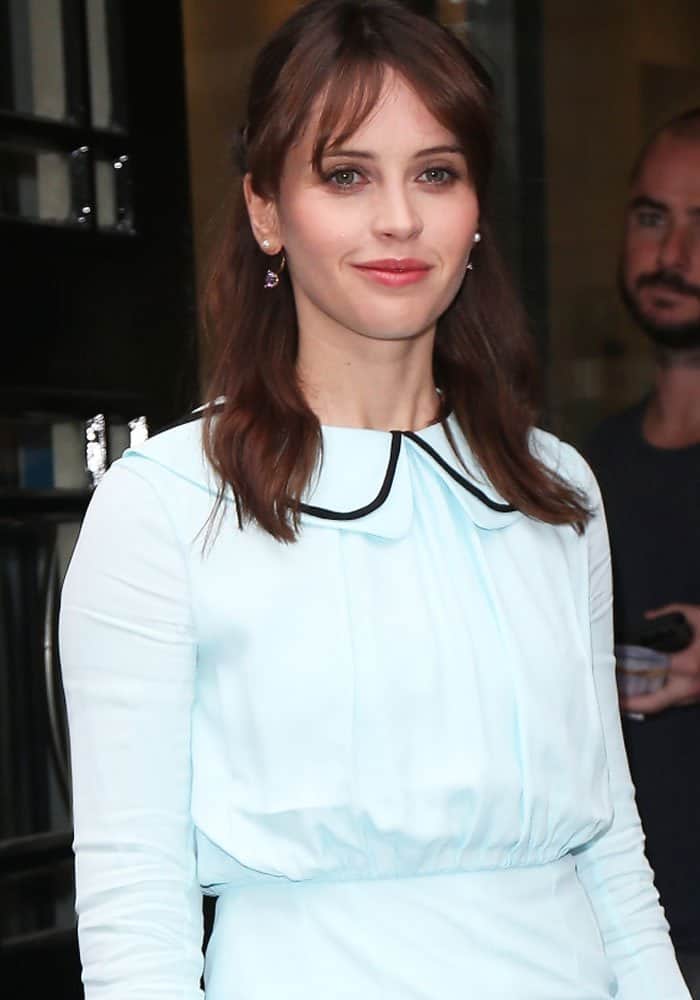 Felicity Jones visiting a radio station in London on December 15, 2016.
Felicity steps out in the cold London winter in a pair of Casadei pumps.
Felicity stepped out into the biting cold London air in the flimsy one-piece "Gia" by Emilia Wickstead. The pale blue midi dress is made out of crepe fabric decorated with black piping at the cuffs and finished off with a peter pan collar.
The actress finished her look with jewelry from Delfina Delettrez and a pair of platform pumps from Casadei.
Felicity does her radio runs in the midi "Gia" dress by Emilia Wickstead.
For the most part, we love this attempt at a Kate Middleton look. However, we do wish Felicity would have ironed her ensemble, and picked a different pair of shoes. Felicity's stylist seemed to be going somewhere with her half pony, dainty earrings and sophisticated top but it all went downhill from her waist down.
To be perfectly honest, we could have accepted the wrinkles but the shoes have to go. The look almost says drag meets Duchess of Cambridge.
The shoes alone aren't hideous though. Shop the darker version of the glitter/velvet platform pumps at Casadei and Farfetch.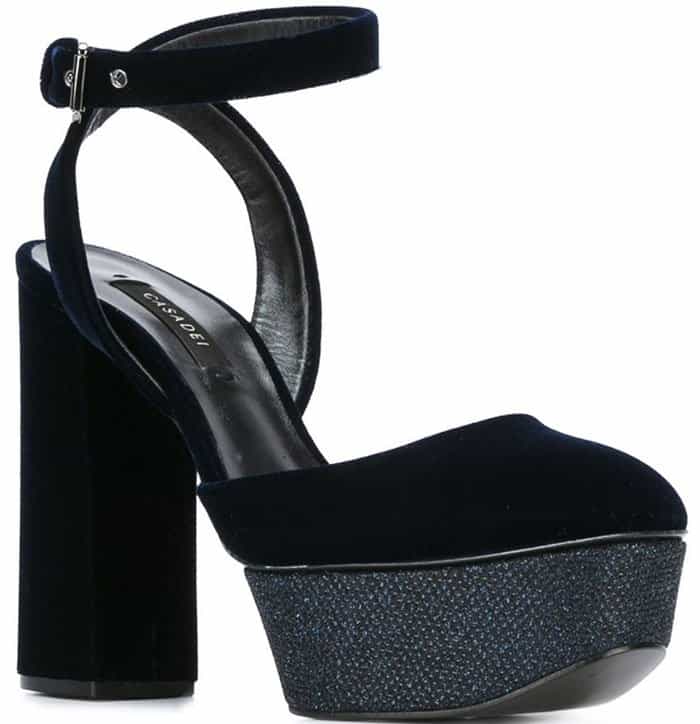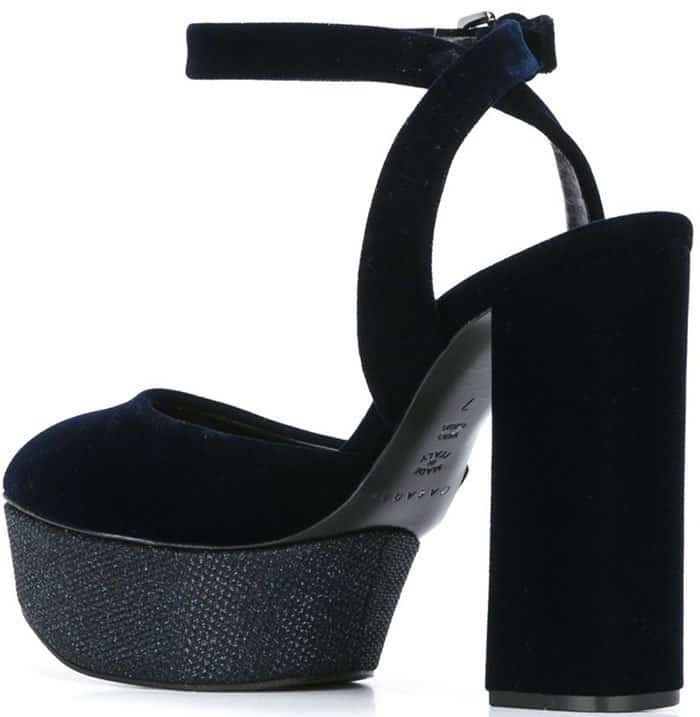 Casadei Platform Pumps, $398 (original: $568) at Casadei and Farfetch
Credit: WENN