Florence Welch has been showing off a number of stylish outfits recently in New York City.
Our recent sighting of her was when she was out for a stroll in Manhattan with Daisy Lowe. The English musician, singer, songwriter and producer gave us a head-turning look with a Bohemian summer theme.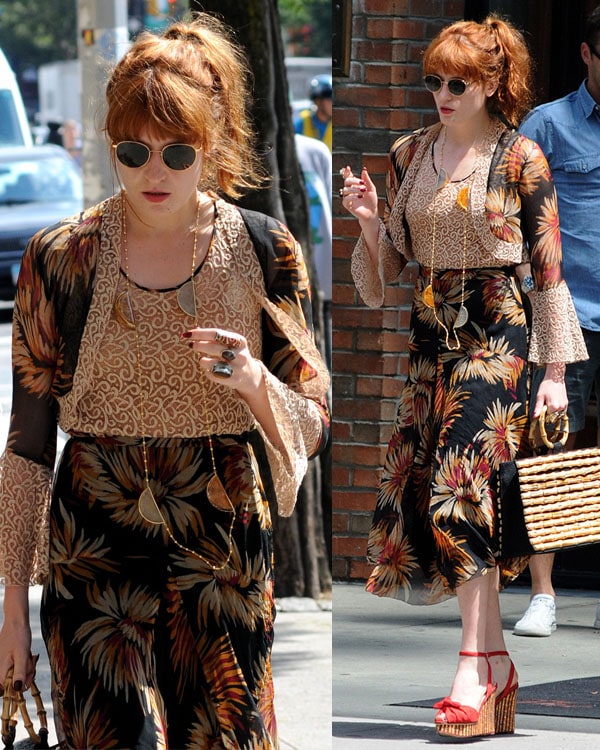 Florence Welch wearing a waist-length necklace and oversized rings in Manhattan on August 2, 2013
Do you like her three-piece floral outfit? It was an easy-breezy look, there's no doubt about that. However, something just was not right.
The entire ensemble seemed over the top just for a stroll. It was probably her accessories, particularly the waist-length necklace and oversized rings, that made the look too much.
It could be the Charlotte Olympia "Hula" bamboo bag or perhaps the matching wedge sandals. We're not really sure. What we're certain about, though, is that Florence's red wedges could be a summer favorite. I'd wear them with a simpler, casual outfit to let them stand out.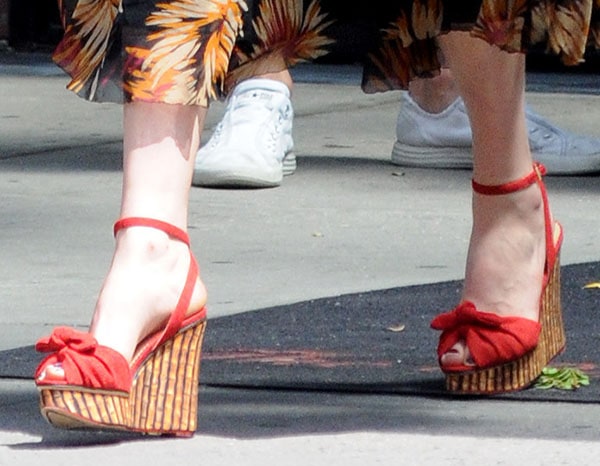 Florence Welch with her feet on display in Charlotte Olympia "Miranda" bamboo-print wedges
Florence Welch shows off her toes in red summer wedge sandals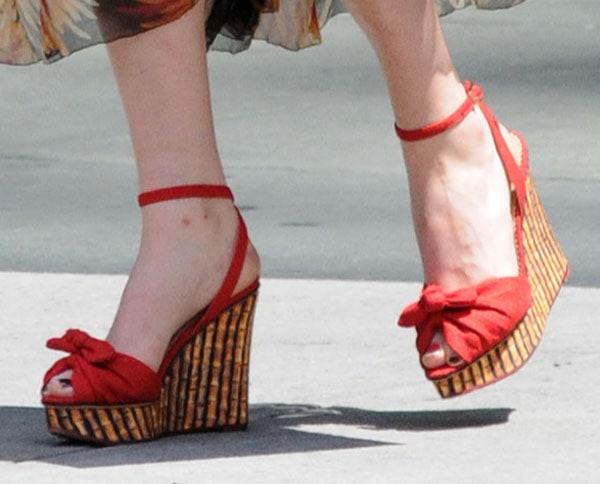 Florence Welch rocking wedges from Charlotte Olympia's Cruise 2013 Collection
The "Miranda" wedges are from Charlotte Olympia's Cruise 2013 collection and feature bamboo-print platforms and heels that measure about 1 1/4 and 4 3/4 inches. The uppers feature red linen, knot details at the vamps and crisscross halter ankle straps.
Red Charlotte Olympia "Miranda" Bamboo-Print Wedges, $895 at Shopbop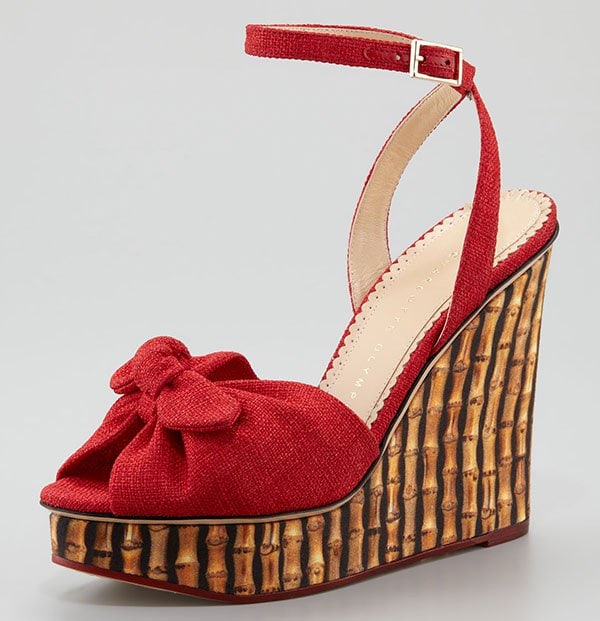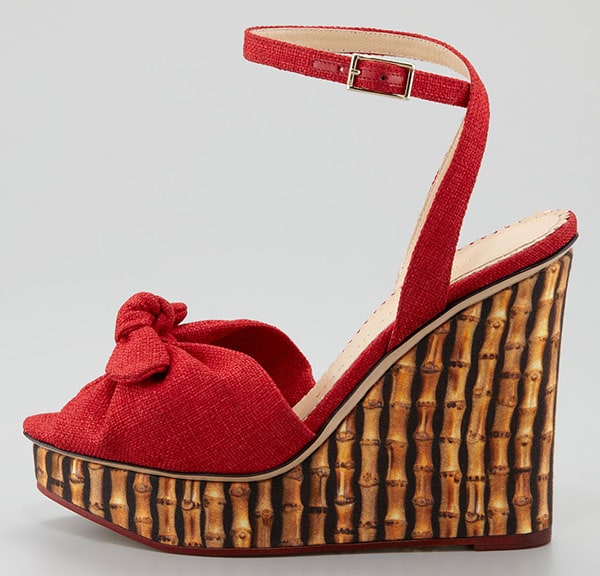 Since this is the first time we're featuring Florence Welch this year, we also want to share with you a pair of Miu Miu yellow-and-black platforms that she wore to the Cannes Film Festival in May.
She paired them with a pink polka dot dress from the same designer. Rate her look on a scale from 1-10!
Florence Welch at the premiere of "The Great Gatsby", the opening movie of the 66th Festival de Cannes, on May 15, 2013
Florence Welch shows off her sexy toes in Miu Miu yellow-and-black platforms
Credit: Ivan Nikolov / WENN / Lia Toby