As shoe lovers, we love to experiment with all kinds of footwear from the highest of heels to the most open sandals. Feet are also one of the most underestimated parts of a human's body.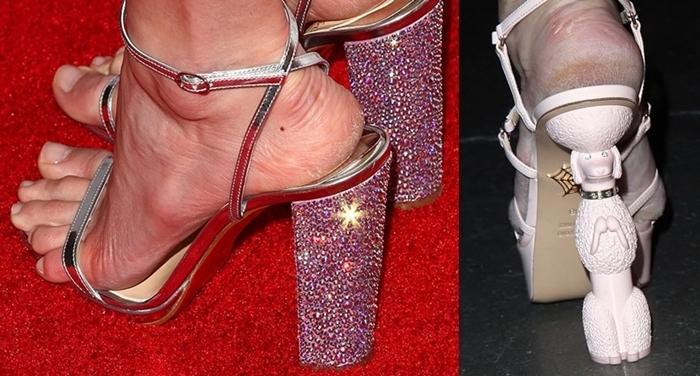 Holly Madison and Elizabeth Banks show off their cracked heels
We stand and walk on them all day and only realize they need a hefty bit of TLC when we lift them up after a long day.
Good news is there are a lot of affordable foot creams out there for dry and damaged soles. These are our favorites, all under $18.
Credit: Judy Eddy / WENN / DJDM / Patrick Hoffmann