As shoe lovers, we love to experiment with all kinds of footwear from the highest of heels to the most open sandals. Feet are also one of the most underestimated parts of a human's body.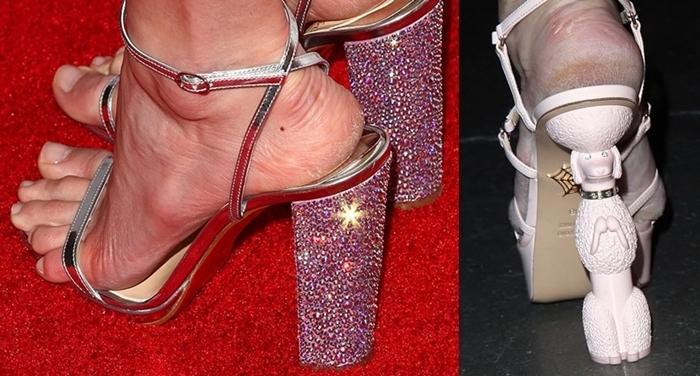 Holly Madison and Elizabeth Banks show off their cracked heels
We stand and walk on them all day and only realize they need a hefty bit of TLC when we lift them up after a long day.
The good news is there are a lot of affordable foot creams out there for dry and damaged soles. These are our favorites, all under $25.
1. Earth Therapeutics Foot Repair Therapeutic Balm, $10 at Ulta Beauty
The doctor recommended Earth Therapeutics Foot Repair Therapeutic Balm is perfect for tired soles.
It contains chamomile, ideal for relaxation, and tea tree oil to combat bacteria. The deep moisturization also softens skin perfectly.
2. Palmer's Cocoa Butter Formula Foot Magic, $4.29 at Amazon
Another podiatrist's favorite is Palmer's Cocoa Butter Formula Foot Magic. We don't need to reiterate the hydrating effects of cocoa butter, one of the primary ingredients in this magical cream, that will leave your feet silky smooth.
The peppermint extract adds a cooling effect that revitalizes fatigued feet.
3. CeraVe SA Cream for Rough & Bumpy Skin, $19.97 at Amazon
Not only is CeraVe's cream doctor-recommended, but it is also a patient favorite. The salicylic acid-infused formula makes it ideal for busting calluses and tough skin.
Many prefer this foot cream over other prescription brands.
4. Eucerin Advanced Repair Foot Cream, $5.79 at Walgreens
If painful cracked heels are your biggest problem, Eucerin's foot cream is definitely your solution. The lactic acid in this formula helps restore healthy fats to your skin, repairing the cracks from within.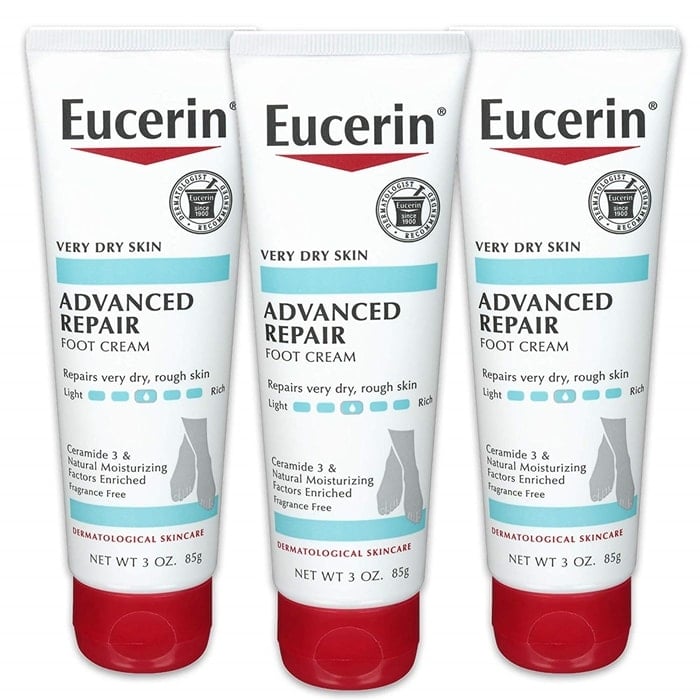 5. Lavilin Foot Care Award-Winning Foot Deodorant Cream, $17.50 at Amazon
Dry, damaged feet can also trigger certain undesirable scents. If stinky feet are your problem, pick up this award-winning deodorant cream.
It's all-natural (alcohol and aluminum-free) and uses herbs as the active ingredient to destroy odor-causing bacteria. It lightly hydrates your feet at the same time.
6. Vaseline Petroleum Jelly, $6.49 at Walgreens
Vaseline is the most underrated product of all time. It softens any dry body part from lips, to elbows to even damaged soles.
Slather on some Vaseline all over your feet pre-bedtime and cover with thick socks overnight for immediate results the next morning. Prolonged and continuous application will definitely get rid of crusty, cracked feet in no time.
7. Baby Foot Original Exfoliant Foot Peel, $25 at Baby Foot
While not a cream, it's the quickest way to smooth, baby-soft feet (hence the name).
Insert feet into the pouches, soaked with various acids and let sit for about an hour. Just remove them, wash and dry your feet and watch them peel the rough first layer over the next few weeks. There's nothing like the satisfaction of peeling off an old layer of skin to reveal a beautiful new one.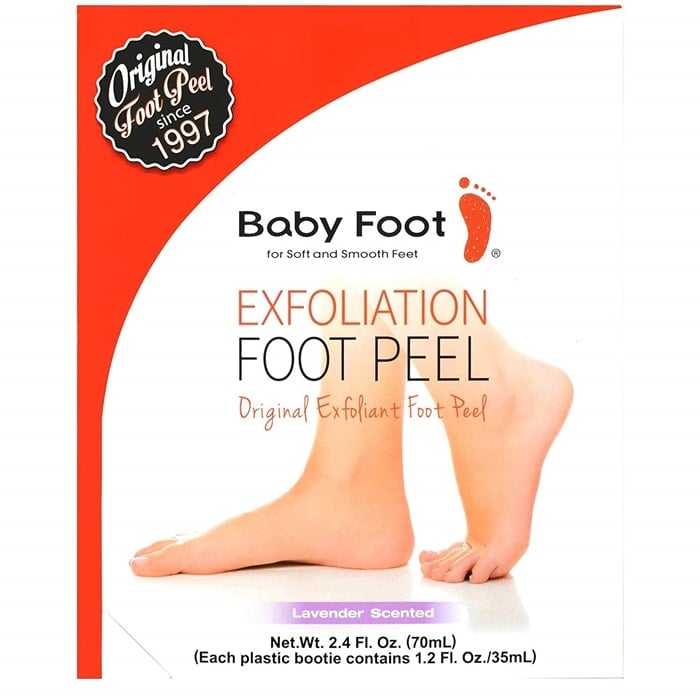 Credit: Judy Eddy / WENN / DJDM / Patrick Hoffmann