Menswear-inspired silhouettes like the French tuck shirt style trick have become one of her favorite signature styles over the years.
Last Tuesday, Katie Holmes was at it again, showing a chic casual menswear look while out and about in New York City.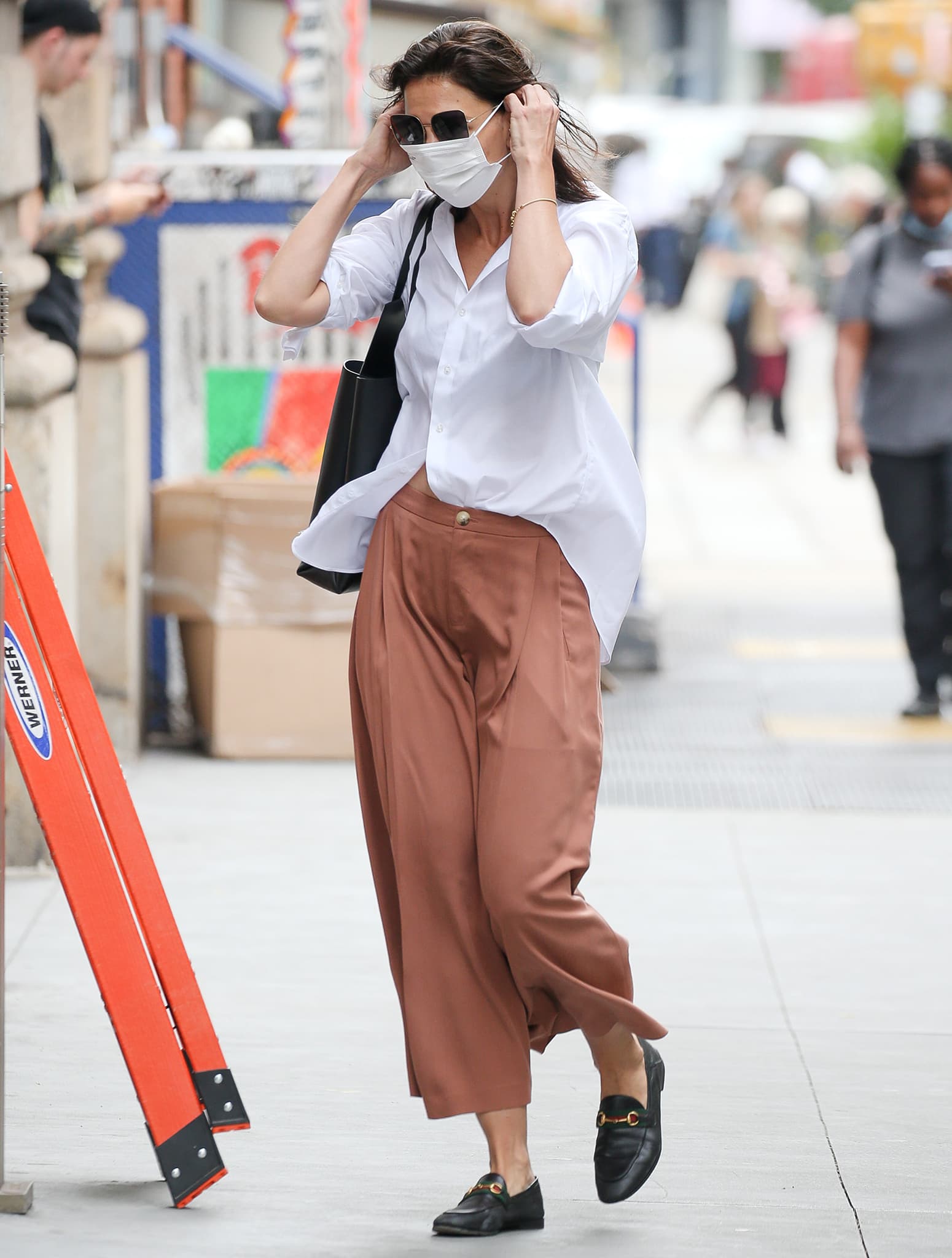 Showing to do the French tuck shirt style trick from Queer Eye, Katie Holmes steps out in New York City on August 3, 2021 (Credit: Mega / WENN)
Enjoying her solo stroll, Emilio Vitolo's ex wore an oversized white button-up shirt with rolled-up sleeves with a pair of high-waisted wide-leg trousers in trendy rust color.
While oversized clothes can make one look frumpy, Katie managed to create a more flattering look by half tucking her loose-fitting shirt into her pants.
Katie Holmes nails a menswear-inspired outfit with an oversized white shirt and wide-leg trousers (Credit: Mega / WENN)
This styling hack has been around for years, but it was popularized by Queer Eye's resident fashion expert Tan France, who called the trick "French Tuck." It's also known as the "half-tuck" or "one-hand tuck."
"If you want to appear taller, you have to use every trick in your arsenal." Tan added that French tuck "makes my legs look longer and so, therefore, it gives the illusion of length and height."
The British-American fashion designer clarified that the term wasn't named after him. He said he found it in a story online and added: "I thought, 'Oh, that sounds cute. We'll call it the French tuck'—never thinking people would assume that I called it that because I'm Tan France. I so wish I was that smart! I'm not."
Katie Holmes does the French tuck styling hack for a flattering look (Credit: Mega / WENN)
Tom Cruise's ex kept her accessories simple with a single bracelet, a ring, hoop earrings, and several stud earrings. She then hid her eyes behind a pair of oversized sunnies and stayed low-key with a white EvolveTogether face mask.
Letting her damp hair air-dry naturally, the mom-of-one carried her belongings in a $720 black leather Medium Triangle tote from Sharkchaser.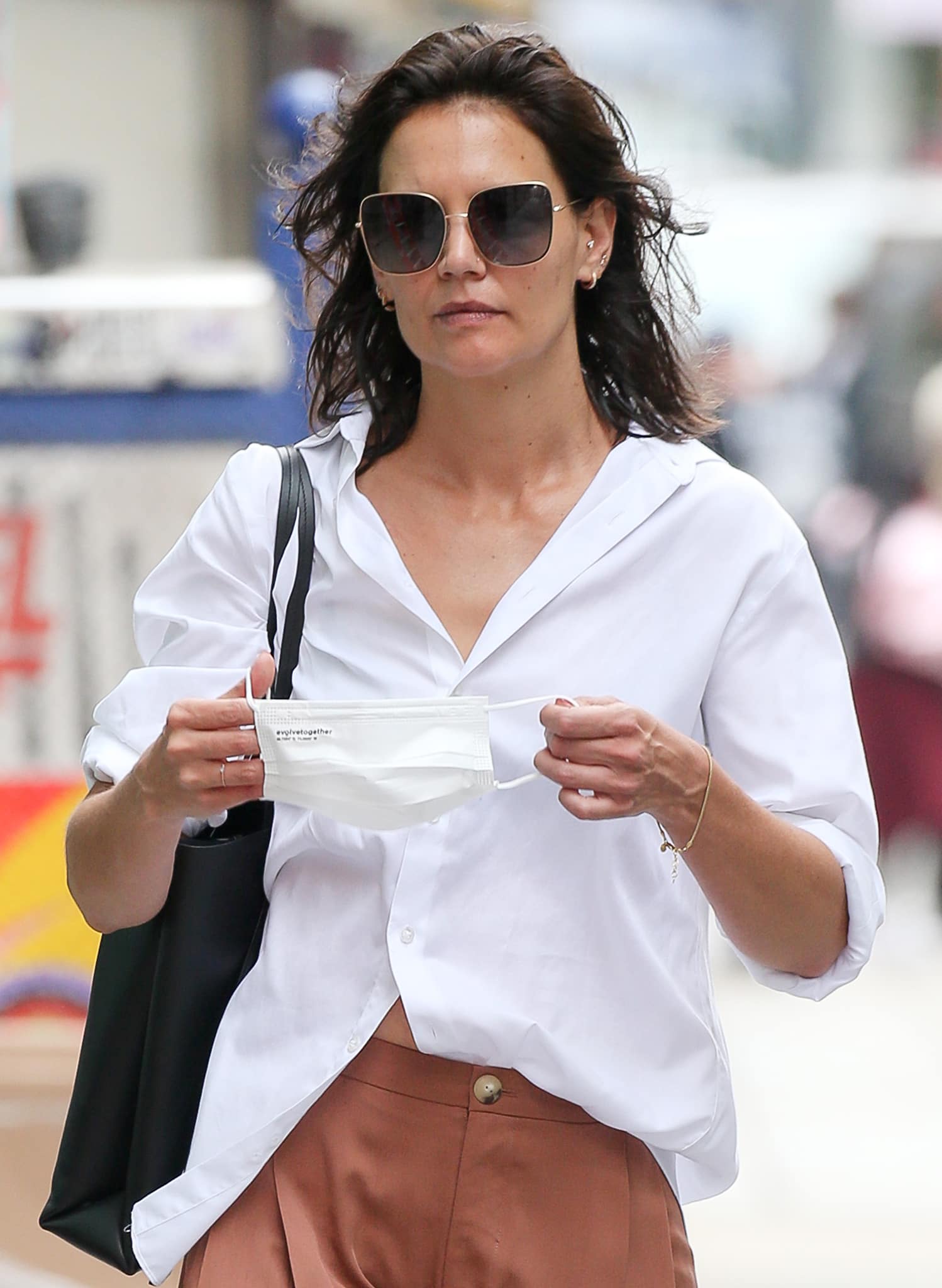 Katie Holmes lets her damp hair air-dry naturally as she stays low-key with oversized sunglasses and a white face mask (Credit: Mega / WENN)
A pair of black loafers from one of her favorite footwear brands rounded out her look.
She chose the Gucci Brixton web-detail loafers that boast a leather construction with almond toes and the fashion house's signature horse-bit detail.
Katie Holmes teams her menswear outfit with Gucci loafers (Credit: Mega / WENN)
Gucci Web-Detail Loafers, $830 at Farfetch
A classic pair of Gucci shoes that feature the fashion house's horse-bit detailing