Genesis Tennon, the 9-year-old daughter of Viola Davis and Julius Tennon, lends her voice to Vivi in the upcoming film The Angry Birds Movie 2 that premiered on Saturday afternoon in Los Angeles.
Julius Tennon, Genesis Tennon, and Viola Davis teamed up for the premiere of The Angry Birds Movie 2 in Los Angeles on August 10, 2019
Viola Davis and her husband Julius Tennon adopted Genesis Tennon when she was just a baby in 2011. Viola explained her decision in an interview with Instyle, "I always tell Genesis she was born from my heart, not my belly."
"There are so many ways to mother rather than to carry a child in your body. So many children need parents, and so many of us want to mother. Know that you will experience motherhood to the full extent."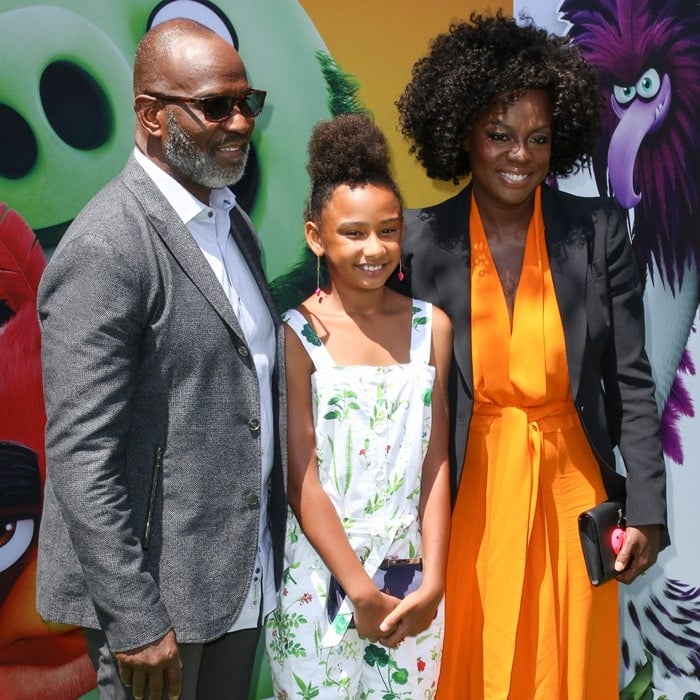 Julius Tennon and Viola Davis adopted Genesis Tennon as a baby in 2011
Viola is the stepmother of her husband's son and daughter from previous relationships. Genesis also joined her parents when her mother became the 2,597th entertainer to be honored with a star on the Hollywood Walk of Fame.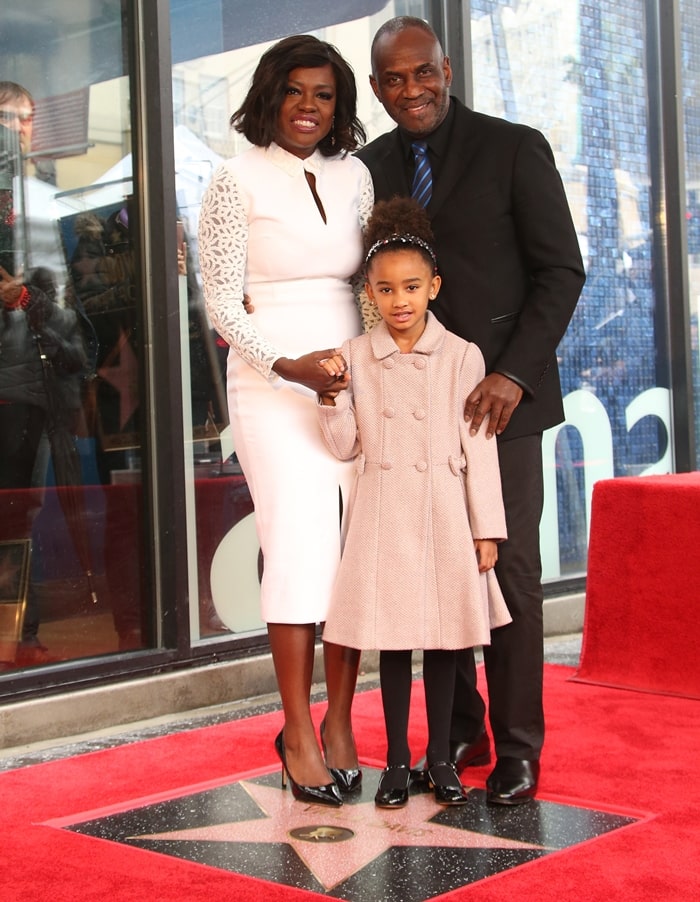 Genesis and Julius Tennon joined Viola Davis when she was honored with a star on The Hollywood Walk Of Fame on January 5, 2017, in Hollywood, California
Viola Davis isn't one of our red carpet favorites, but she does hit the nail on the head from time to time.
Unfortunately, her appearance at the Academy Awards nominees luncheon in February 2017 just wasn't one of those times.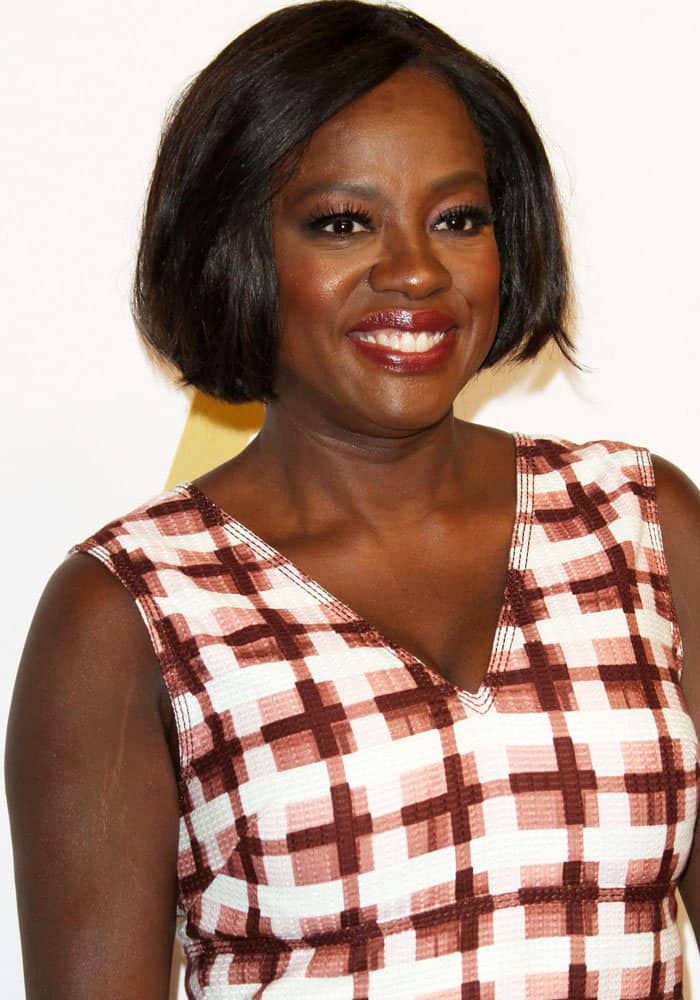 Viola Davis at the 89th Oscars nominees luncheon 2017 held in the Grand Ballroom at the Beverly Hilton Hotel in Beverly Hills on February 6, 2017
The Oscars favorite was photographed at the nominees' luncheon wearing something that completely missed the mark. The look even started with a common fashion taboo: ill-fitting shoes.
Viola Davis flaunts her legs in a yawn-worthy dress by Bottega Veneta
The shoes in question were Viola's woven Roger Vivier pumps in black and white. While we love the interesting and subtle details on the pumps themselves, they were at least two sizes bigger than Viola's feet. We're not even sure how she managed to walk in them.
Viola Davis wears Roger Vivier pumps that were too big on her
The 51-year-old American actress and producer paired her ill-fitting pumps with a dress by Bottega Veneta. While the dress looked like it could have been part of Michelle Obama's First Lady closet, it had absolutely no place on the red carpet.
The color and the pattern were too boring for an event of that caliber. And, the worst part? The only saving grace of her ensemble — her Ippolita earrings — were covered by her hair.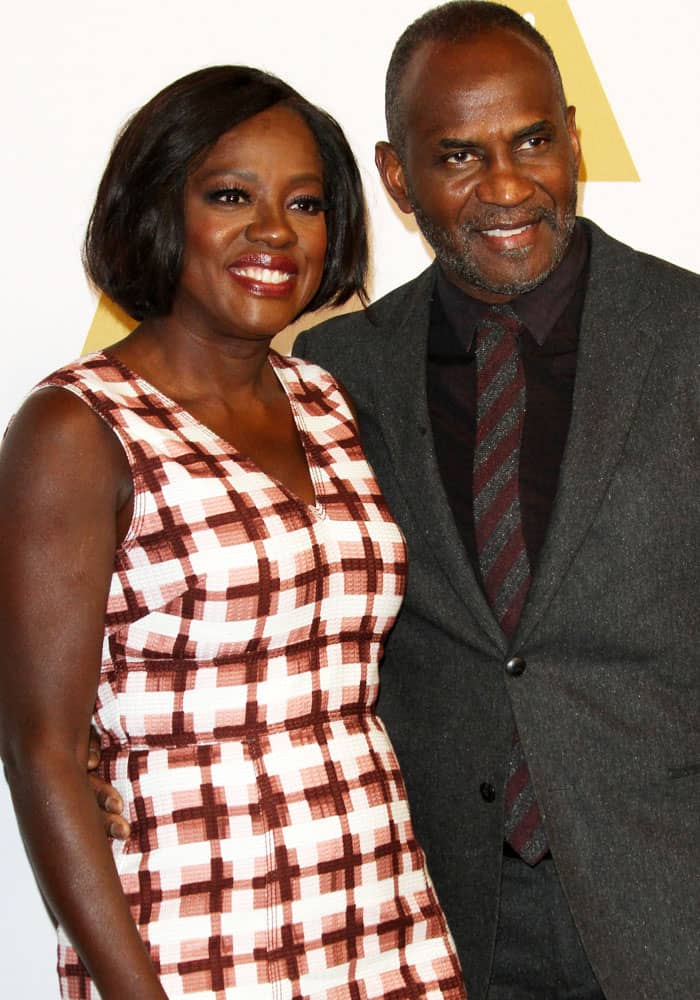 Viola Davis poses with her husband of almost 14 years, Julius Tennon
The only interesting photos Viola had to offer at the Oscars luncheon were those taken with her husband of almost 14 years, Julius Tennon. Viola married the theater veteran actor in 2003.
Viola also managed to take a snap with first-time Oscar nominee Octavia Spencer as well as Oscar favorite Emma Stone. The "Fences" star uploaded the photo on her Instagram with the caption, "Love love love these women!!!"
Marlene Crystal-Bow 110mm d'Orsay Pumps, $1,750 from Bergdorf Goodman
Credit: Adriana M. Barraza / WENN / Sheri Determan / FayesVision