Vanessa Hudgens was recently spotted trekking from an ATM to the very last showing of Gigi, her Broadway debut. In the play, the High School Musical star plays a Parisienne who was groomed to become a mistress to a wealthy playboy.
Actress and singer Vanessa Hudgens strolls through New York City on her way to an ATM
If you didn't hear, some drama allegedly went down during the last show. Supposedly, an understudy broke a glass prop that distracted Vanessa and her co-star Corey Cott, but the two were able to wiggle their way out of the situation by ad-libbing.
Vanessa wore a midi-length gingham-print dress for her stroll
Regardless, it seems like Vanessa really will miss performing. The 26-year-old uploaded a photo featuring her puppy Darla, mentioning how sad they both were that the Broadway show's run was coming to an end.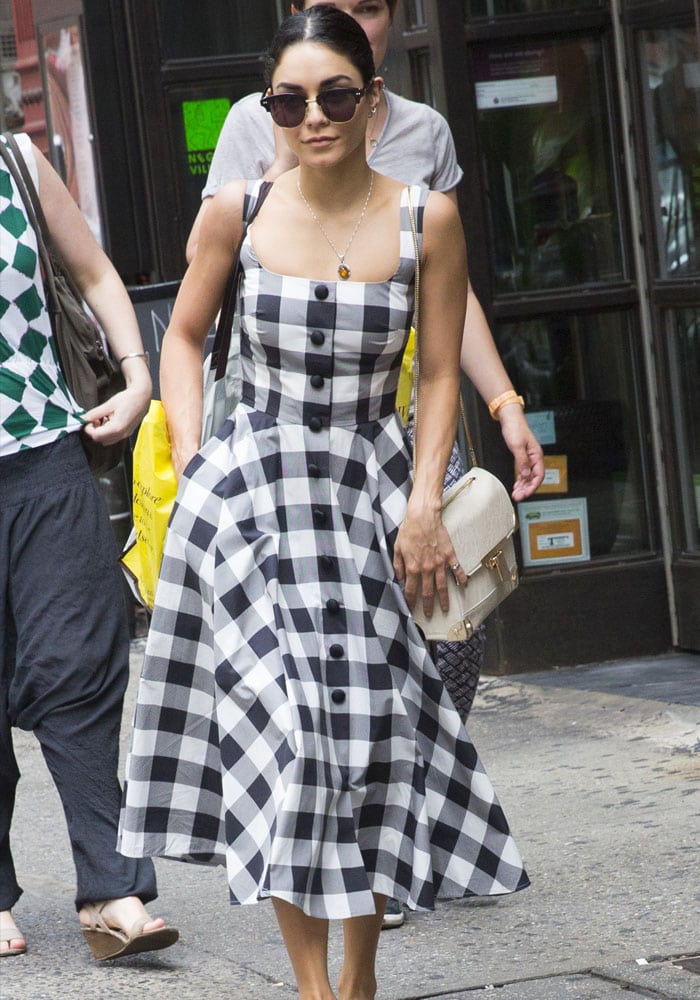 Vanessa Hudgens hid her eyes behind a large pair of dark sunglasses and tucked her hair back and out of her face
The actress was seen walking the streets of New York in a Dolce & Gabbana gingham dress, making her way to the bank before hitting the stage one last time.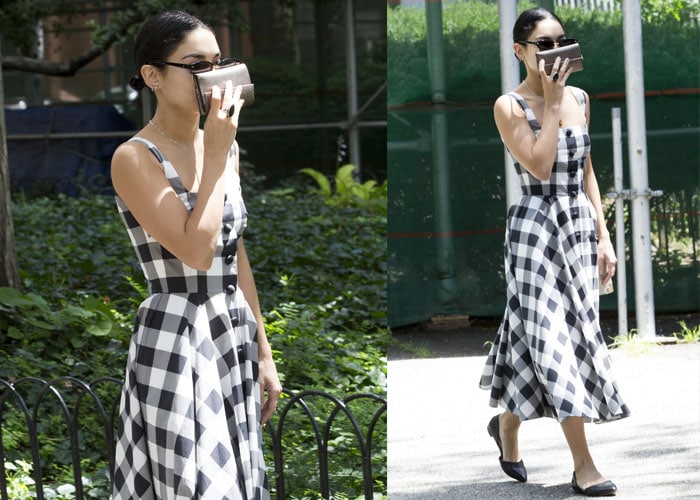 The actress held her wallet in front of her face for most of her walk, likely trying to keep her face hidden from paparazzi
Vanessa paired her dress with a white shoulder bag from Orka Mesica, minimal jewelry, clubmaster-inspired sunglasses, and a pair of black d'Orsay flats.
Vanessa continued to keep her face hidden as she approached her bank, turning away from the cameras and flashing a glimpse of the tattoo on her neck
Vanessa tried to cover her face with a wallet as she made her way into the ATM area, which might be her way of telling the paparazzi to stay away while she accessed her hard-earned riches.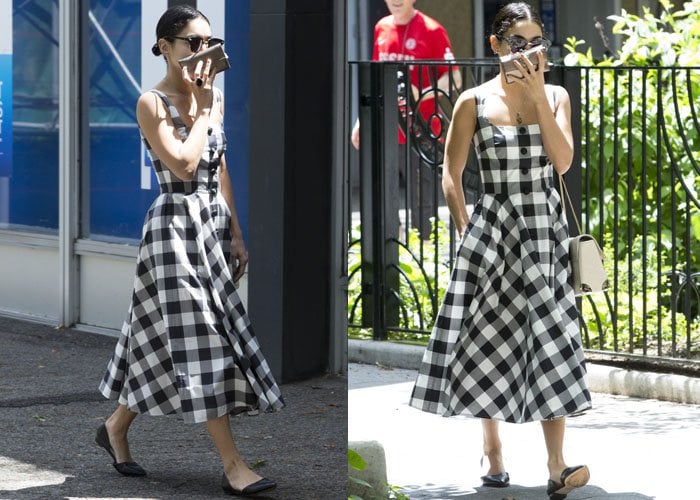 Vanessa Hudgens looked lovely in a Dolce & Gabbana gingham dress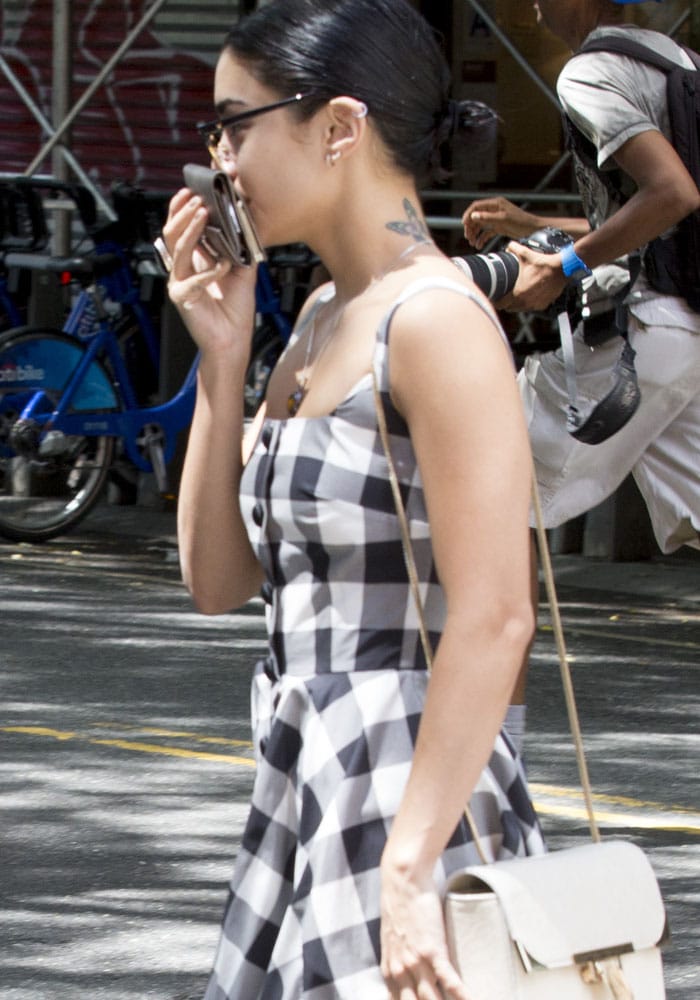 Vanessa Hudgens uses an ATM before attending a matinee of Gigi in New York on June 21, 2015
Vanessa poses for a photo in her gingham dress
Vanessa poses for a photo with her pup while wearing her Dolce & Gabbana gingham dress
We couldn't quite ID the specific designer for Vanessa's d'Orsay flats, but we did come up with a few similar styles. Check them out below:
3.1 Phillip Lim Devon d'Orsay Flats, $350
Alice + Olivia Hilary Lizard Embossed Leather Flat, $255

Vince Nina Two-Piece Skimmer in Black, $295
Credit: Vanessa Hudgens' Instagram / WENN