Has it finally happened? Did Gigi Hadid finally give her golden tresses a good chop after getting our hopes up at the AMAs last year?
Sadly, no. The model debuted a new fringed hairstyle by bicoastal hairstylist Bryce Scarlett but quickly revealed that it was only temporary.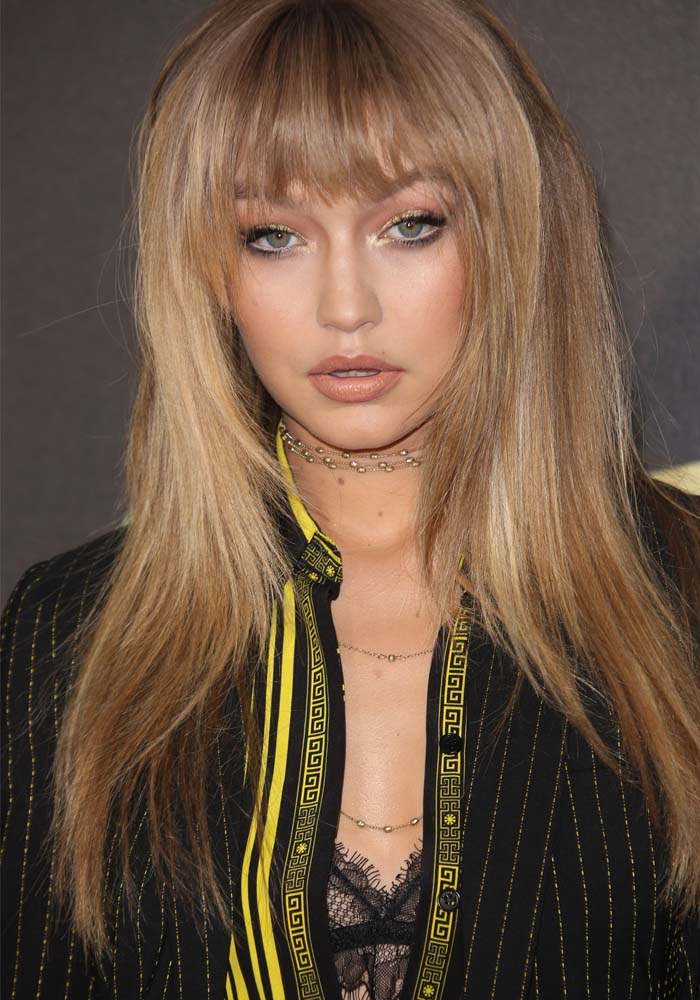 Gigi Hadid shows off a new (temporary) fringe hairstyle at the 2016 MTV Movie Awards held on April 9, 2016, in Los Angeles (Credit: Brian To / FayesVision / Apega / WENN)
Gigi debuted her faux bangs and layers in a womanly power suit on the 2016 MTV Movie Awards red carpet in Los Angeles.
"It's definitely something that I enjoy doing and have had some experience doing, but it honestly came from Gigi – both concepts came from her. She loves to change it up and take risks. It's awesome," hairstylist Bryce Scarlett told W Magazine about Gigi's tousled hairdo.
"I used an Uberliss flatiron to style Gigi's, but bangs aren't for everyone. I'm not a believer that it's something that suits every person. If you want, you can buy faux bang pieces and it's a really fun way to try it out to put on in the mirror a couple of times and check it out without committing. If you're looking at fake bang pieces, you don't want anything with too much hair in it. The thick ones are the ones that come across really synthetic – the more natural amount of hair the better," Bryce added.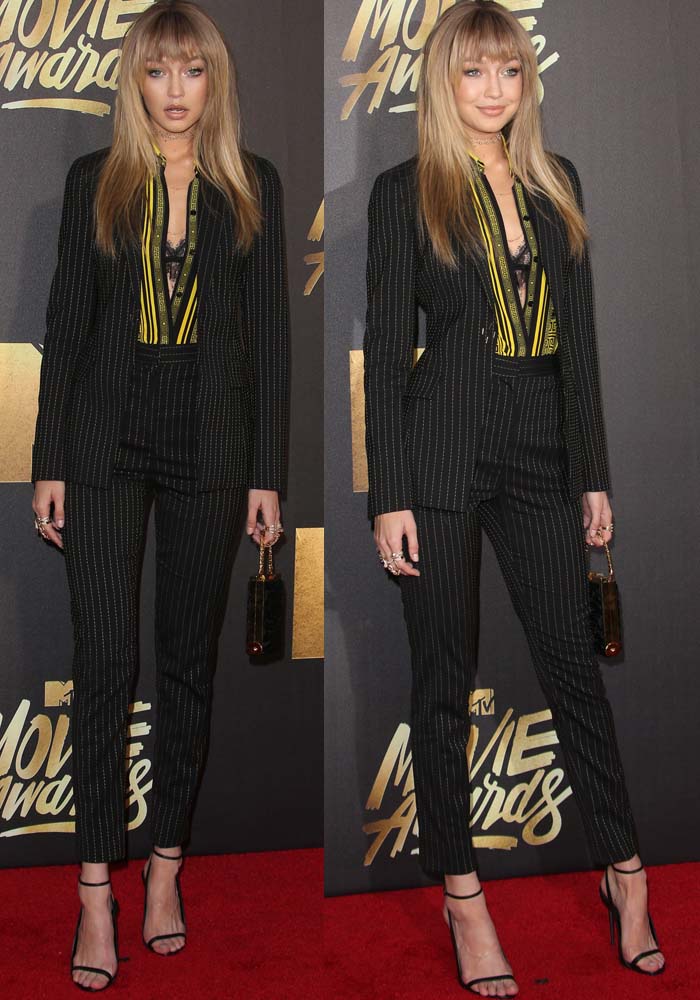 Gigi Hadid wears a pinstriped Versace suit overtop a lacy Anine Bing bra on the red carpet (Credit: Brian To / FayesVision / Apega / WENN)
The wealthy supermodel sizzled on the red carpet in a full suit by Versace, which she wore over a lace bra by Anine Bing.
The model drew attention to her hands as she wore plenty of rings from Doves Jewelry, Levian Jewelry, and Sutra Jewelry — all of which she paired with a necklace from Stephie Tchamanian's American-made jewelry line Lili Claspe.
Gigi Hadid shows off her collection of rings as she blows a kiss (Credit: Brian To / FayesVision / Apega / WENN)
Gigi finished her look with ankle strap sandals from Tom Ford.
Gigi Hadid's feet in strappy black Tom Ford sandals (Credit: Brian To / FayesVision / Apega / WENN)
Gigi also paused to talk about her steamy Vogue shoot with boyfriend Zayn Malik, candidly talking about their dates and whether she would be working on another video with him any time soon.
Her unique ankle strap sandals from Tom Ford aren't available online.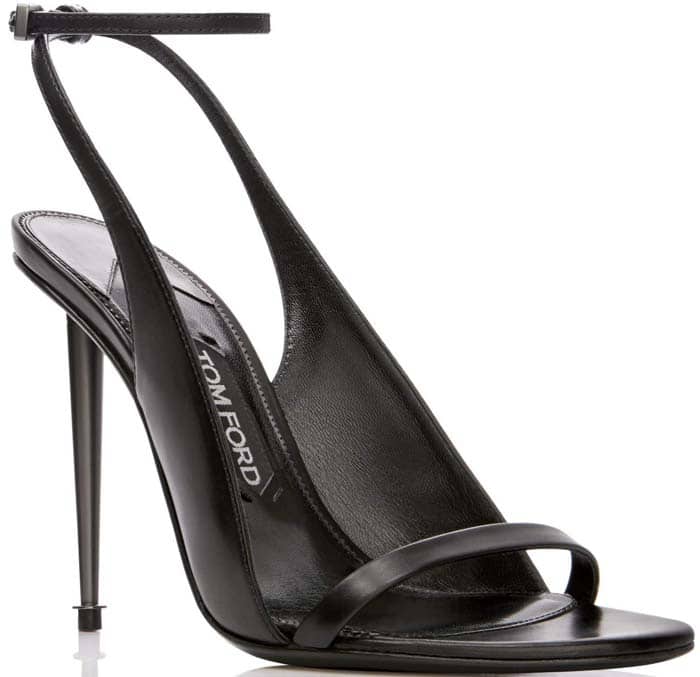 Tom Ford Spike Heel Sandal in Black, $1,290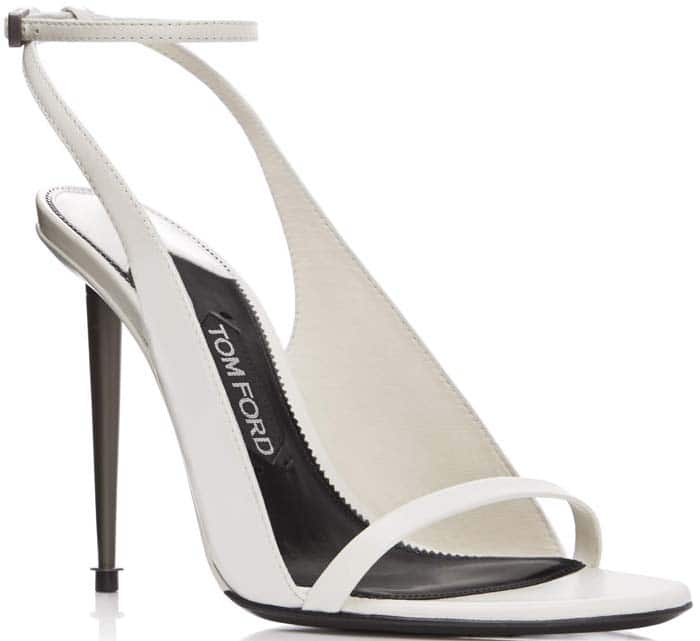 Tom Ford Spike Heel Sandal in Chalk, $1,290