Gina Carano started her career as a celebrated mixed martial arts fighter, even being touted as the "face of women's MMA".
She then made the switch from the ring to the silver screen and has been acting since 2007, with credits in films such as Fast & Furious 6 and Deadpool under her belt.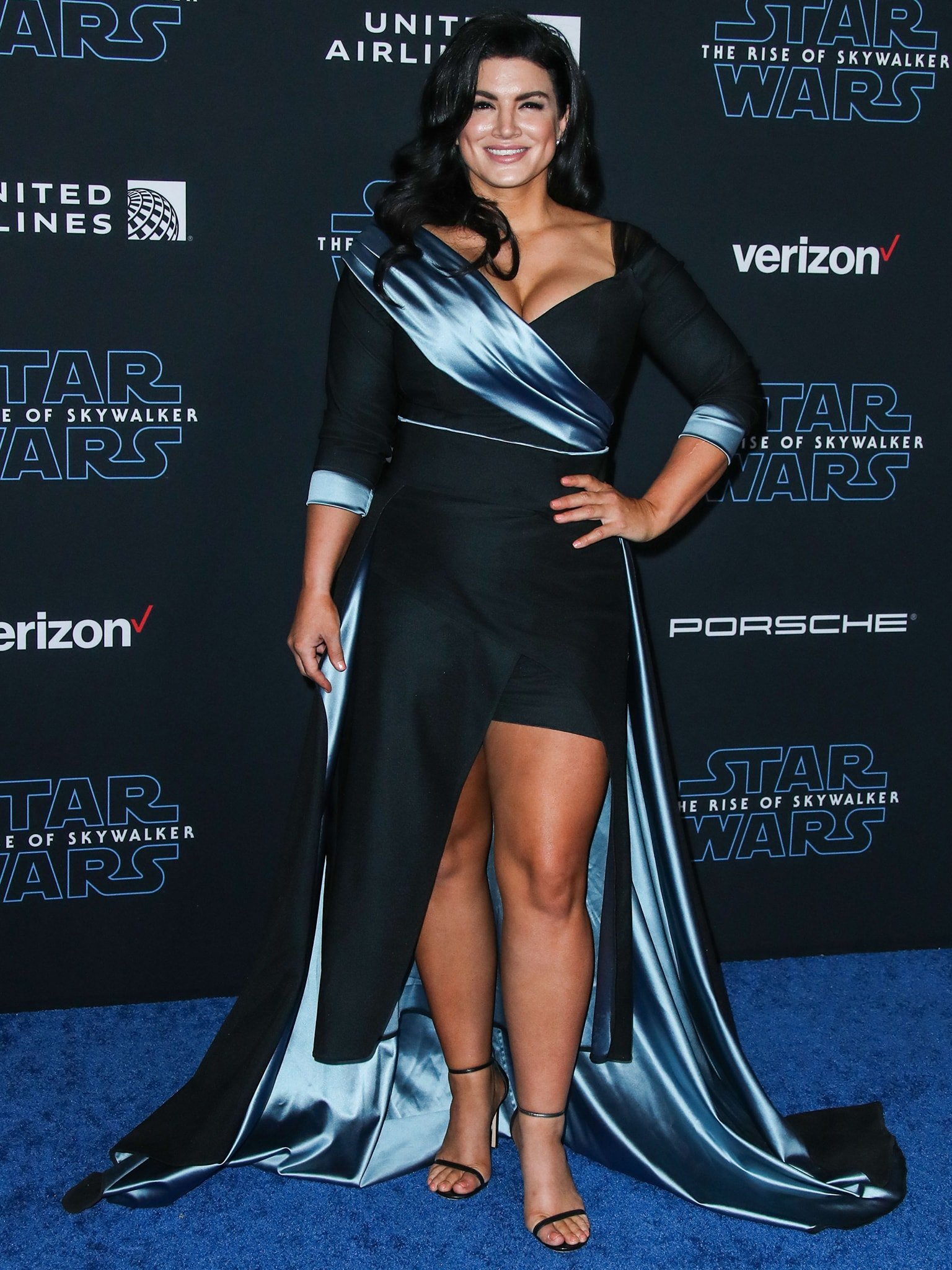 Gina Carano attends the world premiere of Star Wars: The Rise Of Skywalker on December 16, 2019 (Credit: Avalon / WENN)
Her beloved role as Cara Dune in the hit Lucasfilm television show The Mandalorian (and subsequent termination) shot Carano even further into the spotlight. Fans and foes alike have had questions about Carano's past, with many speculating that the actress is married.
Spoiler alert: Gina Carano is not married and never has been. However, the 39-year-old actress has had her fair share of relationships throughout her career.
1. Gina Carano and Kevin Ross
Carano's first notable partner was Kevin Ross, a successful kickboxer known as "The Soul Assassin."
The two began dating in 2005. Carano claims Ross gave her the push she needed to start her MMA career, telling the Las Vegas Sun, "He really did start off my career and gave me meaning to my life.
It's weird that it happened, I don't know if it wasn't for him. He's the kind of person who in one day completely just changed his life and that affected mine."
View this post on Instagram
Carano and Ross both had goals to be prolific fighters, and often found themselves sparring together. Unfortunately, they found that working towards this goal was a demanding task—the couple's careers were so time-consuming that they were not able to spend very much time together.
"[Fans] don't see the sacrificing of friends and family. Having to be in the gym all the time, not being able to go and hang out with your friends," Ross noted in an interview.
Additionally, some sources have said that Ross was not supportive of Carano's acting career. The two called it quits in 2008 after almost four years together.
2. Gina Carano and Kristopher Lee Cope
Shortly after her breakup with Kevin Ross, Carano began dating Kristopher Lee "Kit" Cope, the host of Wild World of Spike. The couple announced their engagement in 2009 but broke it off unexpectedly later that year.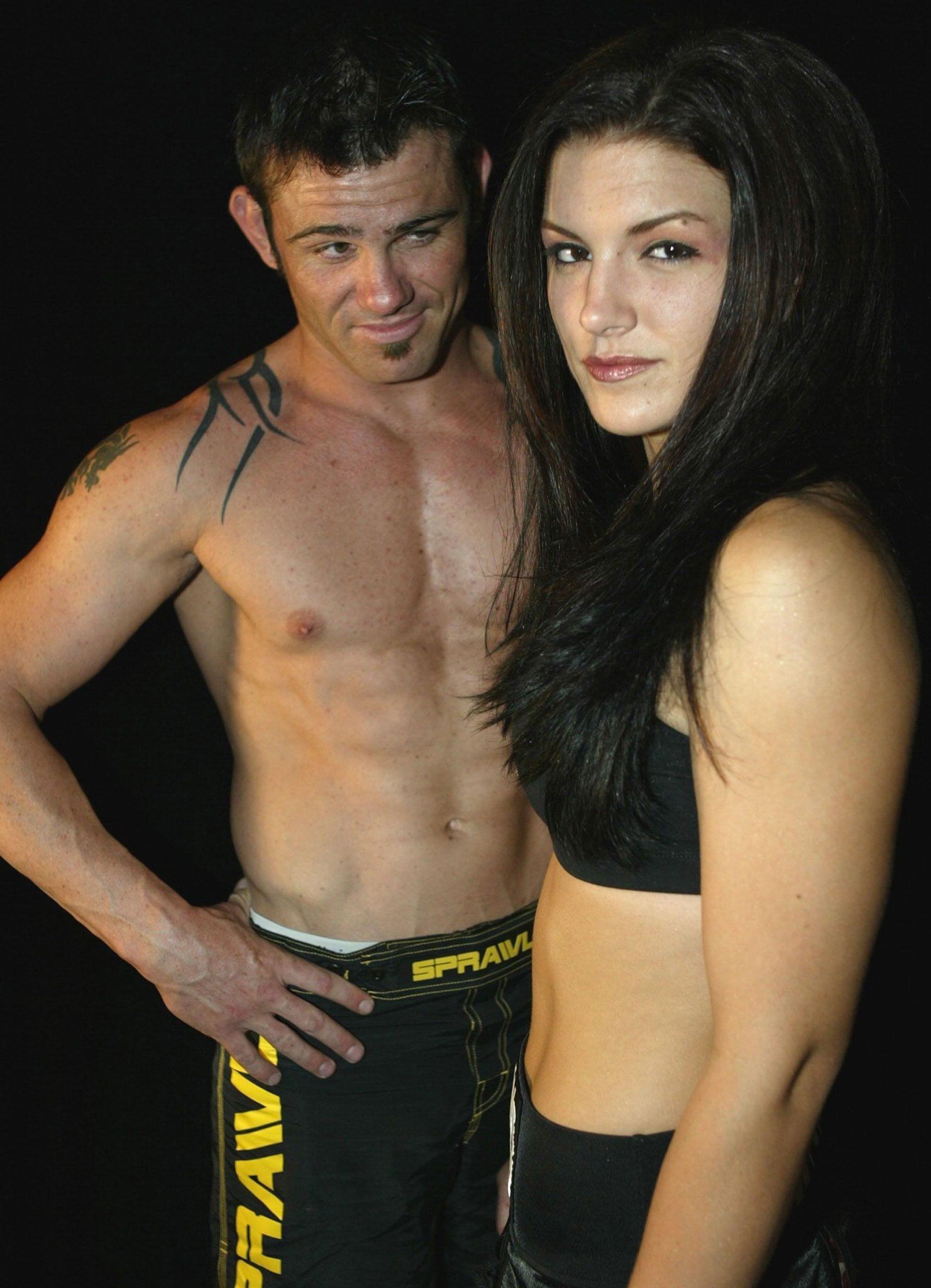 Gina Carano pictured in 2006 with then trainer and World Champion boxer Kit Cope (Credit: Mary Ann Owen / WENN)
Carano and Cope never released a statement as to why their relationship ended, but fans have speculated that it was due to Cope's statements to the media.
That same year, Cope had said in a podcast that he did not believe Carano would be successful with her current MMA sponsorship and that he had made a sex tape of Carano without her knowledge. HUGE red flag!
3. Gina Carano and Henry Cavill
In 2012, Carano made a big leap in her career and social standing. In addition to landing multiple movie roles, she also landed Hollywood hunk and Superman himself: Henry Cavill.
Cavill's split with fiancée Ellen Whitaker, FEI showjumper, was still fresh when he met Carano at an afterparty of a Jessie J concert.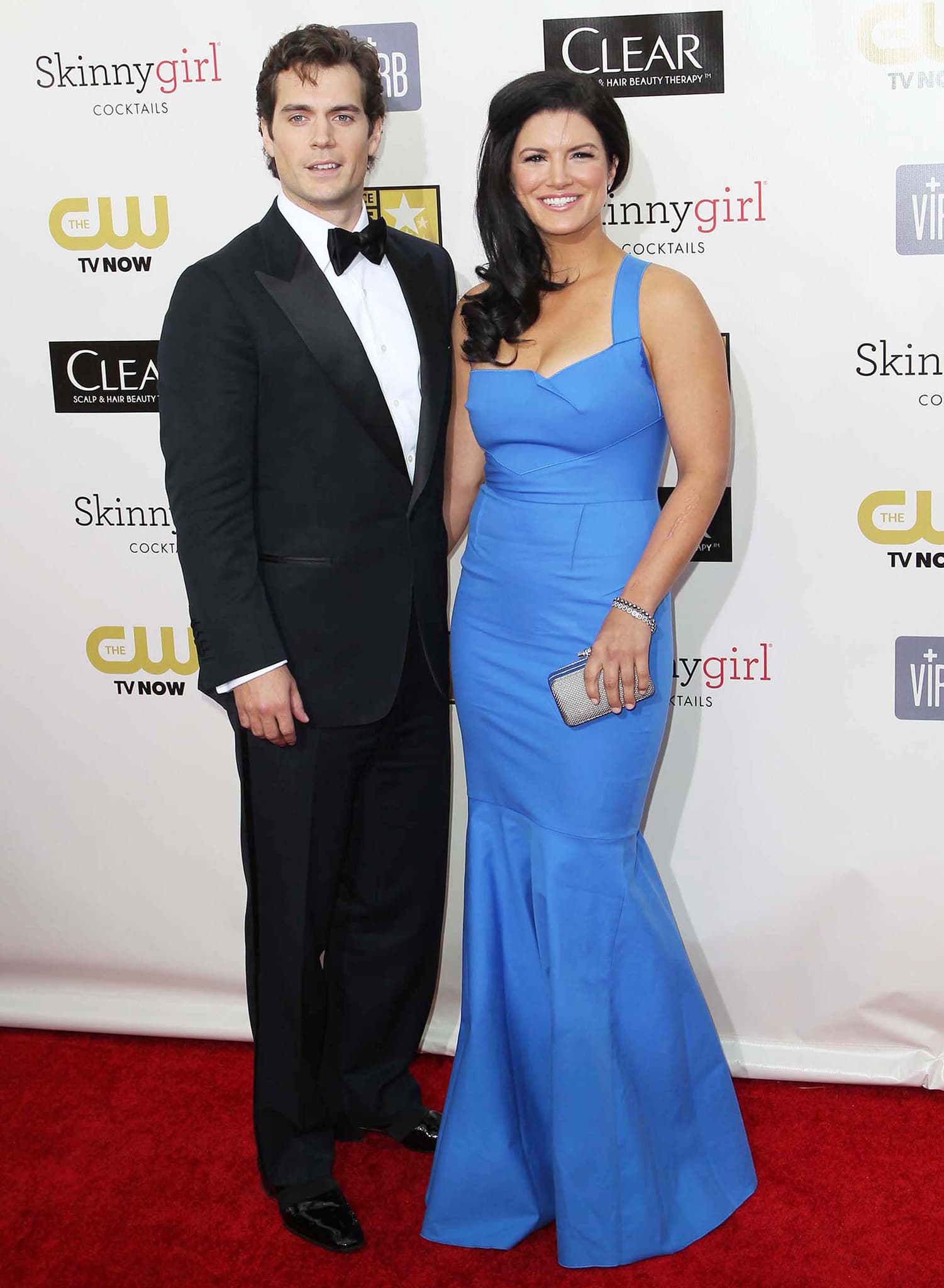 Henry Cavill and Gina Carano, pictured at the 18th Annual Critics' Choice Movie Awards, began dating in 2012 (Credit: FayesVision / WENN)
Carano and Cavill were repeatedly spotted together for the next year but were tight-lipped about their relationship.
As with many Hollywood relationships, the couple simply became too busy—Carano was promoting Fast & Furious 6, and Cavill was on press tours for Man of Steel. The couple broke up (for the first time) in May 2013.
Only a month after their split, Cavill shocked fans by announcing his relationship with equestrian and Big Bang Theory star Kaley Cuoco.
Of course, this led to rumors of infidelity—had Cavill cheated on Carano with Kaley Cuoco? Fans were once again flabbergasted when Cavill and Cuoco announced their breakup only 12 days after revealing their coupledom.
In October 2013, Carano and Cavill were officially back together after being spotted on a date in London. After Cavill's film wrapped in England, Carano moved in with him at the Man of Steel's home in Los Angeles.
Henry Cavill and Gina Carano rekindled their romance in October 2013 before splitting again in December 2014 (Credit: WENN)
In January 2014, Carano and Cavill made a big announcement: the pair had adopted an adorable Akita puppy named Kal-El, after Superman himself.
Things seemed to be going great for the couple, so fans (and the dog, probably) were surprised when Cavill and Carano announced their second and final breakup in December 2014.
Don't worry—the former couple's fur child is doing just fine. Kal the Akita lives the life of a privileged pooch and frequently appears on Cavill's Instagram.
Who Is Gina Carano Currently Dating?
After her second split with the Man of Steel, Carano took some time away from dating to focus on her career. However, the actress seems to have a penchant for rekindling romance with former flames.
In 2014, Carano broke the news that she was back together with Muay Thai fighter and former ex-boyfriend Kevin Ross (the first guy mentioned!).
The couple announced their once-again relationship in the most obvious way possible—by posting a photo of themselves kissing on Instagram.
Gina Carano and Kevin Ross are still going strong after getting back together in 2014 (Credit: Avalon / WENN)
MMA fans across the world rejoiced when they saw their favorite fighter couple back together at last. Ross captioned the photo, "I've been debating on whether or not to post this as I hardly ever, ok never, post anything about my personal life but I just can't keep it contained anymore."
View this post on Instagram
The reunited couple is still going strong nearly seven years later. Carano frequently gushes about her boyfriend on social media, saying, "If it wasn't for you I don't even know where I would be, probably not even alive and without question not where I'm at today."
The two lovebirds seem very happy, and Ross has stayed by Carano's side during the controversy that has surrounded her as of late. However, the couple is happy just being together, and has not revealed any plans to get married any time soon.