We've got two things that will blow your mind.
The first thing is that it's been 20 years since Jennifer Lopez wore that iconic green Versace dress. 2-0 years since she flashed acres of skin in that below-the-belly-button robe and caused such a massive wave of web searches that it compelled Google to create Image Search.
Jennifer Lopez wearing the iconic green Versace dress as she posed next to then-boyfriend Sean "Diddy" Combs at the 2000 Grammy Awards held at the Staples Center in Los Angeles, California, on February 23, 2000
Now, Versace wants to bring back that history-making dress but, this time, in the form of sneakers.
In commemoration of the upcoming 20th anniversary of Jennifer Lopez's legendary red carpet moment, Versace teamed up with online sneaker store Concepts to bring forth the 'Chain Reaction' sneakers.
Concepts x Versace Women's 'Chain Reaction' Sneakers, $1,075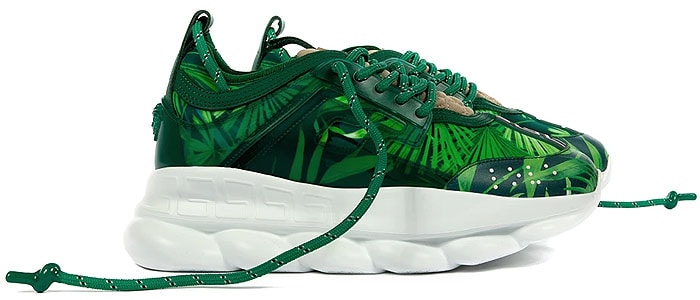 The kicks possess the same palm-leaf-print of J. Lo's dress spliced with emerald-green leather. They sit atop chunky, chain-link-molded white platform soles that give them that trendy dad sneaker look.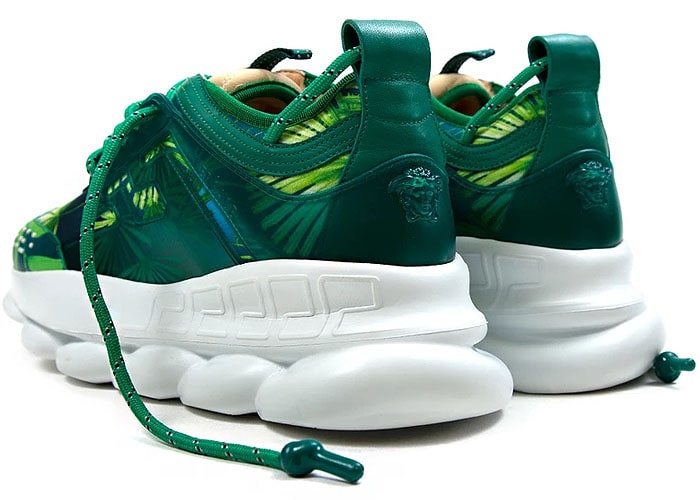 Concepts x Versace Women's 'Chain Reaction' Sneakers with green Versace Medusa medallions and Greek key patterns on the chunky white midsoles
Translucent green Versace Medusa medallions are on the back of the heel counters, as well as the word "Love" in Braille on the toes.
The Concepts x Versace 'Chain Reaction' sneakers come in both men and women's sizes. As expected for commemorative collaboration pieces, they are saddled with a hefty price tag of $1,075.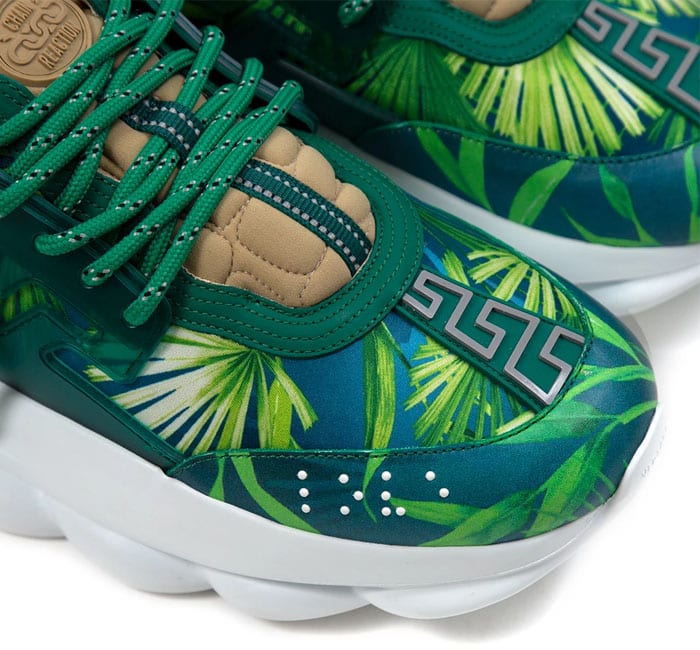 Greek-key-pattern metal embellishments and the word "Love" in Braille on the toes of Jennifer Lopez's green dress sneakers
As for the second thing that will blow your mind, we'll have you know that Jennifer Lopez turned 50 this Wednesday. 50!
Apparently sharing the same fountain of youth as Brooke Shields, the ageless entertainer celebrated turning half a century old at a star-studded, gold-themed bash in Miami, Florida.
View this post on Instagram
Jennifer Lopez at her 50th birthday bash held at Gloria and Emilio Estefan's estate on Star Island in Miami, Florida, on July 24, 2019
The Latina diva kept all eyes on her in a glittery, strappy, cutout Versace dress that conformed to all her curves. She added height with towering Versace double-platform ankle-strap sandals that appear to be the gold version of the silver heels she wore to the 2019 Met Gala.
We found the single-platform version of Jennifer Lopez's sandals below.
Versace Metallic Ankle-Strap Sandals, $895 at Farfetch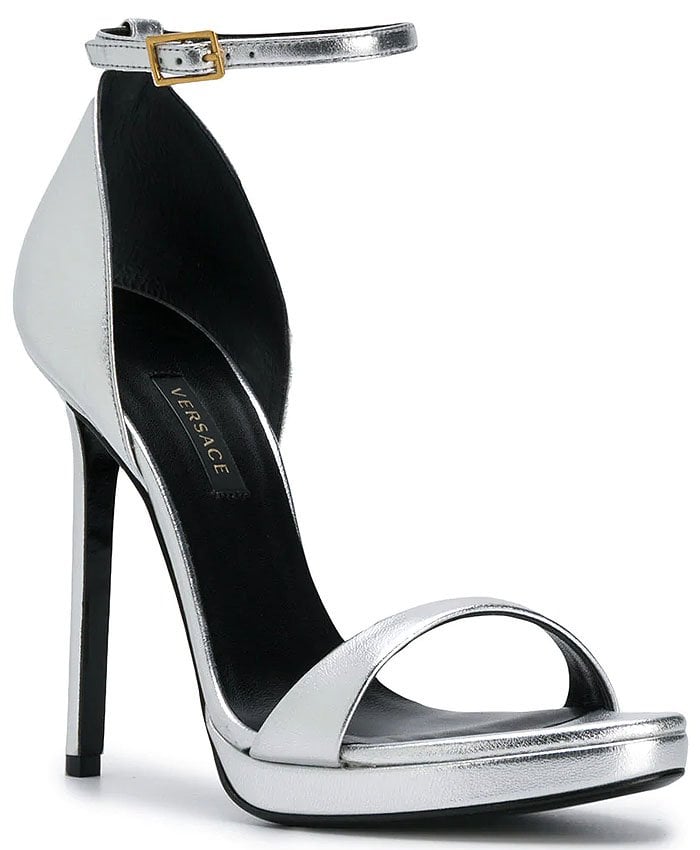 Credit: Nikki Nelson / WENN