Bella Thorne and Gregg Sulkin have got to be one of the cutest couples out there.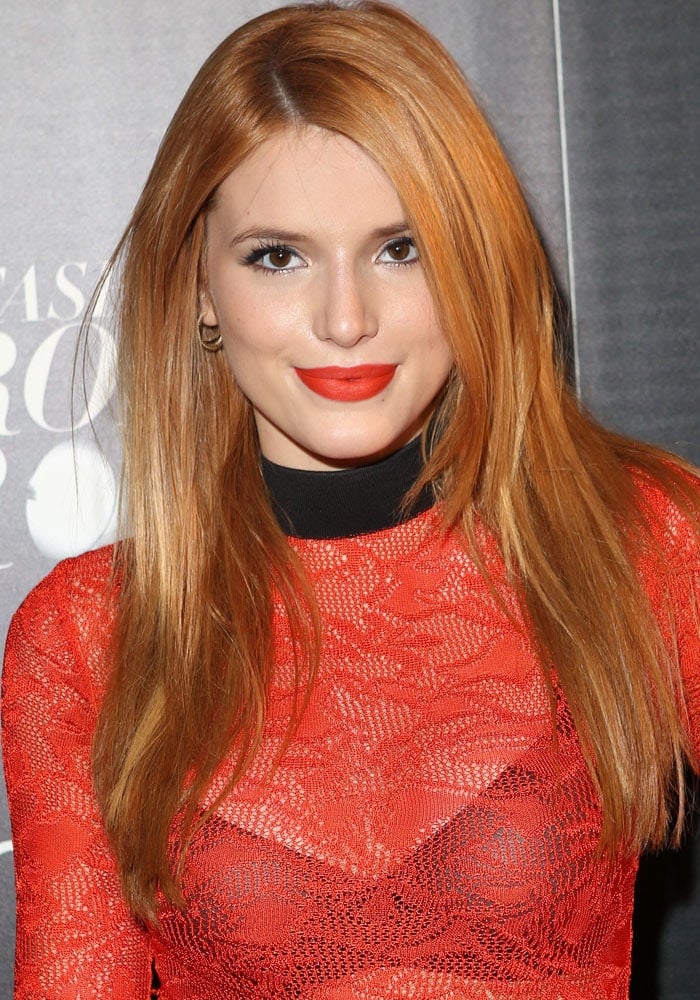 Bella Thorne attends Macy's Fashion's Front Row at The Theater at Madison Square Garden in New York on September 17, 2015
The two have known each other since they were kids, and their displays of affection are absolutely adorable.
If you didn't see it, the pair recently posted a cute Snapchat video.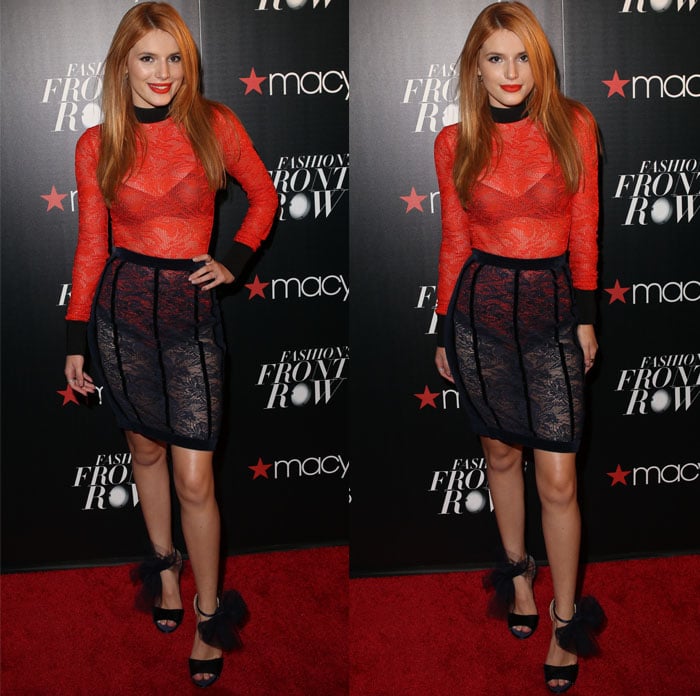 Bella Thorne poses in a red-and-black look that matches the promotional materials for Macy's Fashion's Front Row
The video was taken while the two were in the car waiting to alight for Bella's Macy's Fashion Front Row appearance in New York. Gregg was seen with hearts in his eyes (literally, thanks to a filter) before giving his girlfriend a smooch on the cheek.
Bella Thorne shows off the tulle detailing on her Jimmy Choo heels
Bella wore a dress from Balmain, which she paired with the whimsical "Lilyth" tulle heels from Jimmy Choo.
Bella Thorne wears a sheer red-and-black Balmain dress as she poses in front of a Macy's-branded backdrop
We must say that even if this look is a bit too sheer for us, it's definitely an improvement from her last one.
Gregg Sulkin gives his girlfriend Bella Thorne a kiss on the cheek in a Snapchat video
If you're daring enough to try this whimsical Jimmy Choo pair, make your order over at Net-A-Porter, Farfetch, Mytheresa, Nordstrom, or Saks.
Jimmy Choo "Lilyth" Sandals, $732.61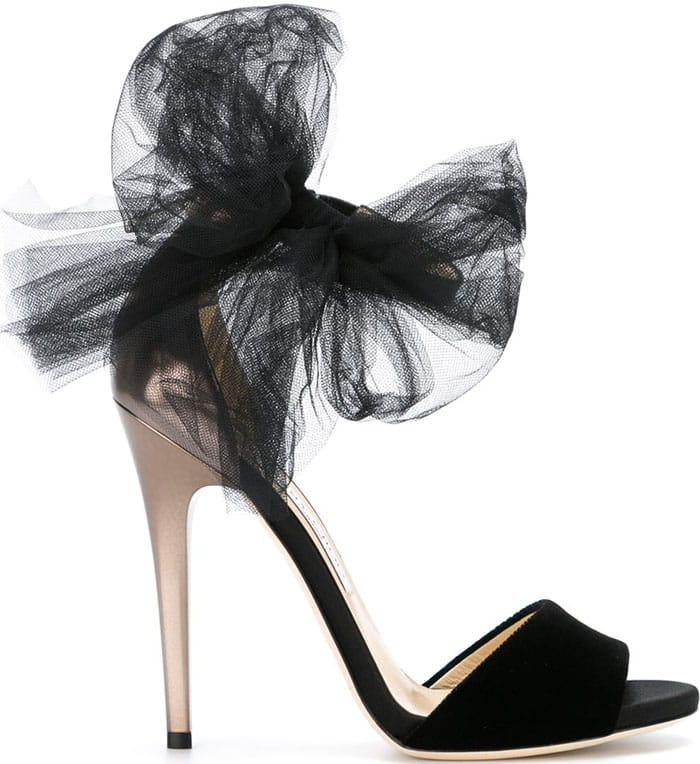 Credit: Derrick Salters / WENN