Gwen Stefani may be 45 years old, but her age doesn't stop her from looking edgy and fabulous! Not many women can sport a rocker-chic style as effortlessly as her, but they also differ in opinion regarding the performer's fashion sense. Some wish they'd look as young and fresh as Gwen when they reach 40. Others find her style not suitable for her age. Nevertheless, there's no stopping the 'No Doubt' frontwoman from wearing what she wants!
On Friday, Gwen was seen wearing her signature style yet again for an acupuncture session. She sported a pair of patchwork jeans, a low-cut cardigan with see-through panels that gave onlookers glimpses of skin and her bra, and white-framed vintage sunglasses.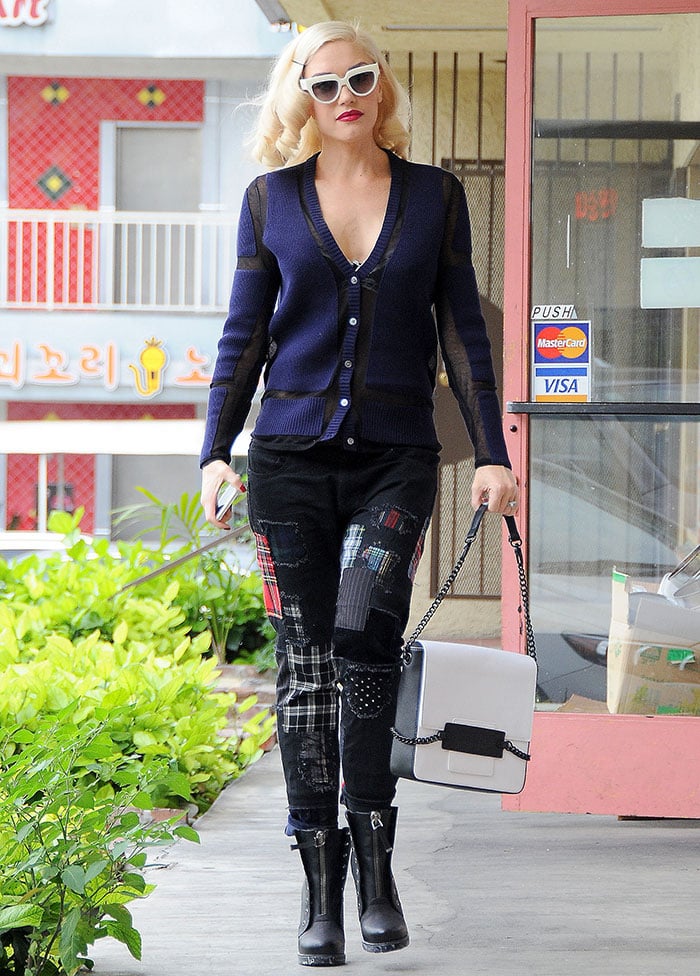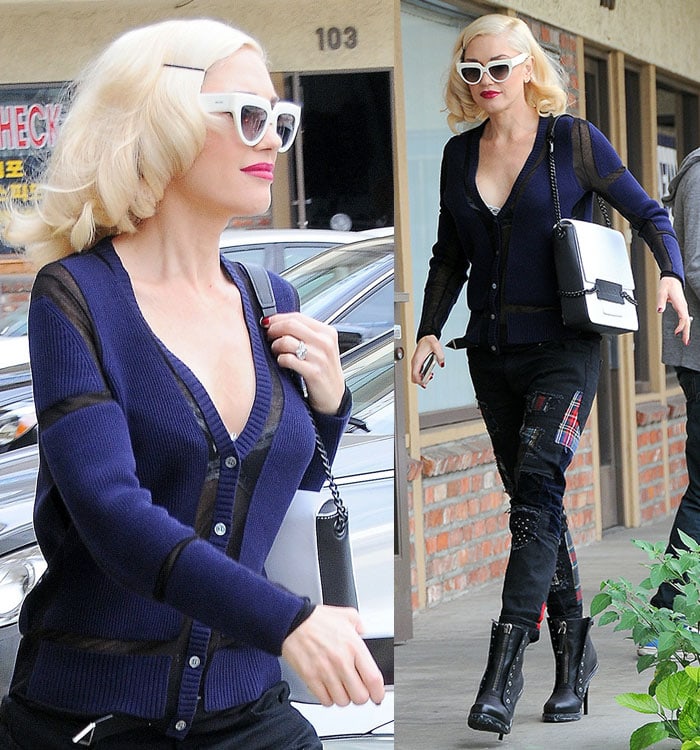 Gwen Stefani outside an acupuncture clinic in Los Angeles on October 17, 2014
A pair of towering boots called "Dayton" from Gwen's own L.A.M.B. collection (available at Amazon) provided additional glam-rock flair. These modern-grunge-effect booties are made of variegated leather and feature eyelets (without laces), exposed zipper fastenings down the front, dotted sidewalls, painted rubber soles for a grungier style, and about 4.5 inch synthetic heels.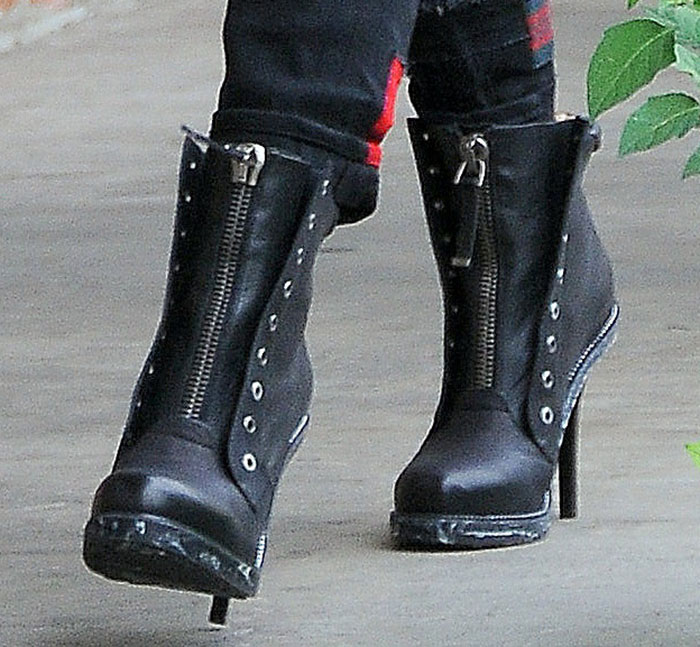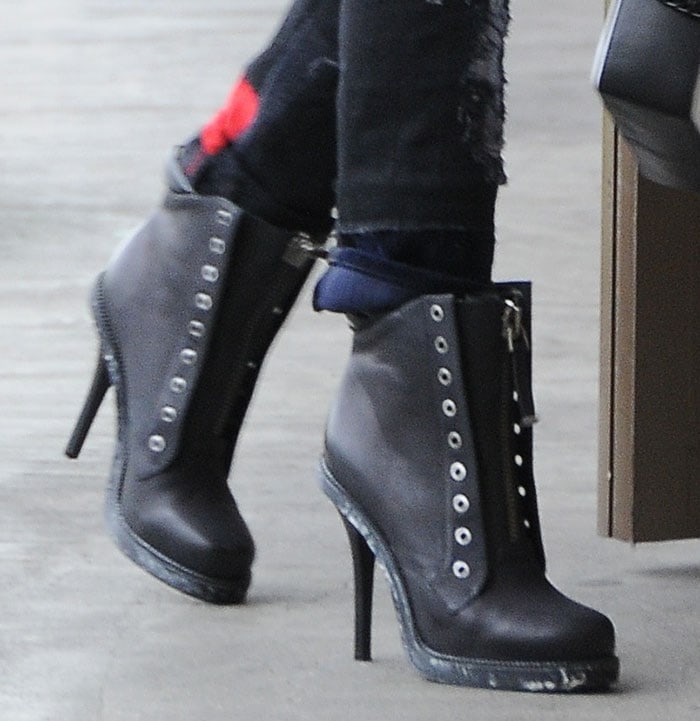 Gwen Stefani wearing L.A.M.B. booties
These interesting L.A.M.B. booties can be yours for $425 at Amazon.
L.A.M.B. "Dayton" Zip Booties, $425
Credit: WENN