These are the things beautiful people can get away with. Recently given the title by People Magazine, Gwyneth Paltrow showed that as the "World's Most Beautiful Woman," she can grace a red carpet premiere without underwear.
No bra, no knickers — not even Spanx. All that was holding up the Antonio Berardi gown was Gwyneth's body, famously sculpted by an extremely strict diet and exercise regimen.
The kimono-sleeved paneled gown is deceptively demure when viewed from the front but shows its true colors when viewed from the side. Actually, it showed more than that on the red carpet: the sheer high-cut panels bared Gwyneth's legs, thighs, and plenty of side butt.
Do you think Gwyneth Paltrow gets away with this no underwear look?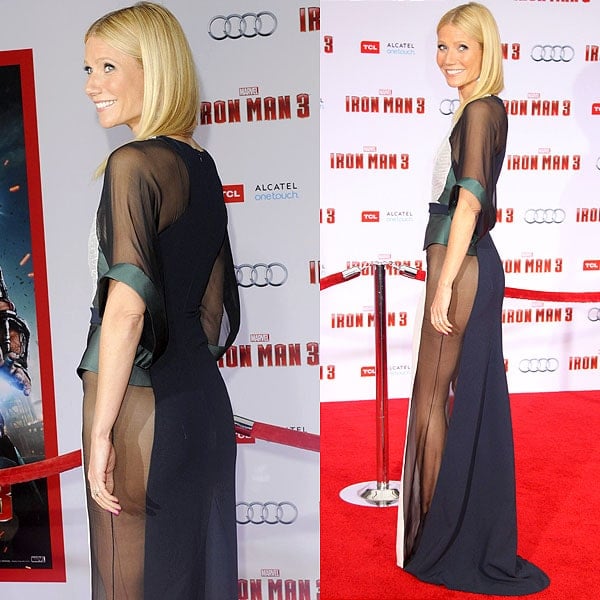 Gwyneth Paltrow at the 'Iron Man 3' Los Angeles premiere held at the El Capitan Theater in Hollywood, California on April 24, 2013
The sheer sides of the gown also bared these shoes on Gwyneth's feet, much to our delight:

They are the Christian Louboutin "Dufoura" sandals, which are popular among celebrities.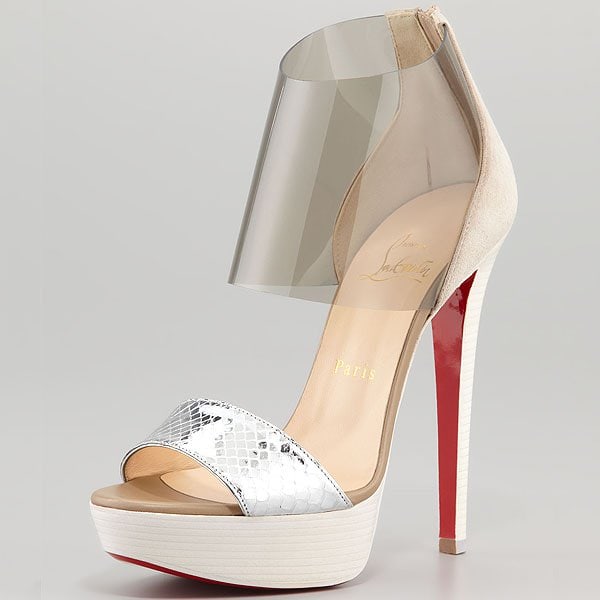 Christian Louboutin "Dufoura" Platform Sandals, $1,195 at Neiman Marcus
Those celebrities include Cassie, Taylor Swift, and Teresa Palmer, to name a few.
Photo Credit: Ai-Wire/WENN/Apega