We're not really used to seeing Hailey Baldwin pack light. The young model can usually be seen with an entourage following closely behind her every move, carrying her suitcases along on her journeys. However, it looks like Hailey might have under packed for Paris Fashion Week since she was seen using the same pair of shoes to create two different looks for the event.
Hailey was spotted in look number one as she headed to her car in order to attend the Paris Fashion Week Womenswear Fall/Winter 2017-2018 shows.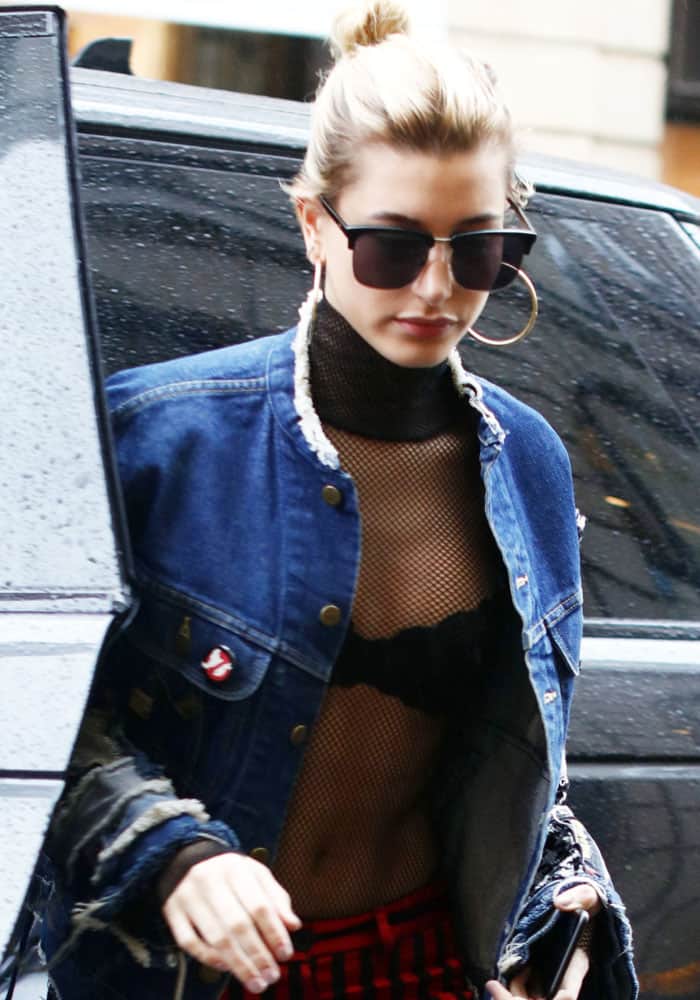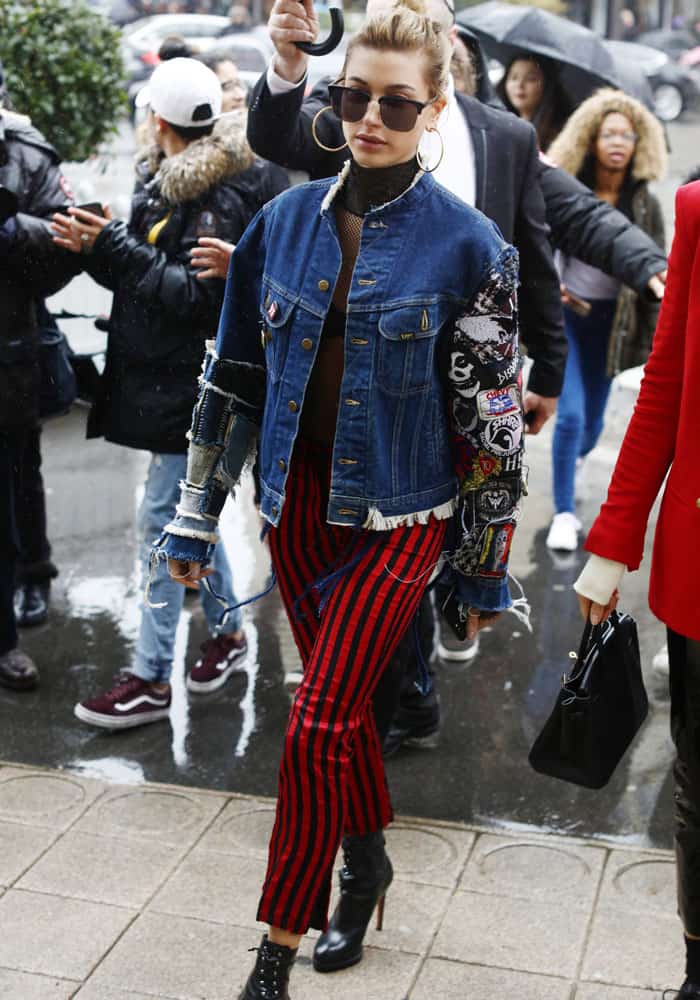 Hailey Baldwin at the Paris Fashion Week Womenswear Fall/Winter 2017-2018 on March 1, 2017.
For her first look, Hailey went sheer in a Danielle Guizio fishnet turtleneck bodysuit layered underneath an oversized denim jacket. Hailey's jacket was adorned with patches at the arms and fringed edges in places.
The 20-year-old paired her top with striped Ann Demeulemeester "Wainwright" trousers and Blanc & Eclare "San Francisco" sunglasses. She finished her outfit with a pair of Alaïa lace-up ankle boots.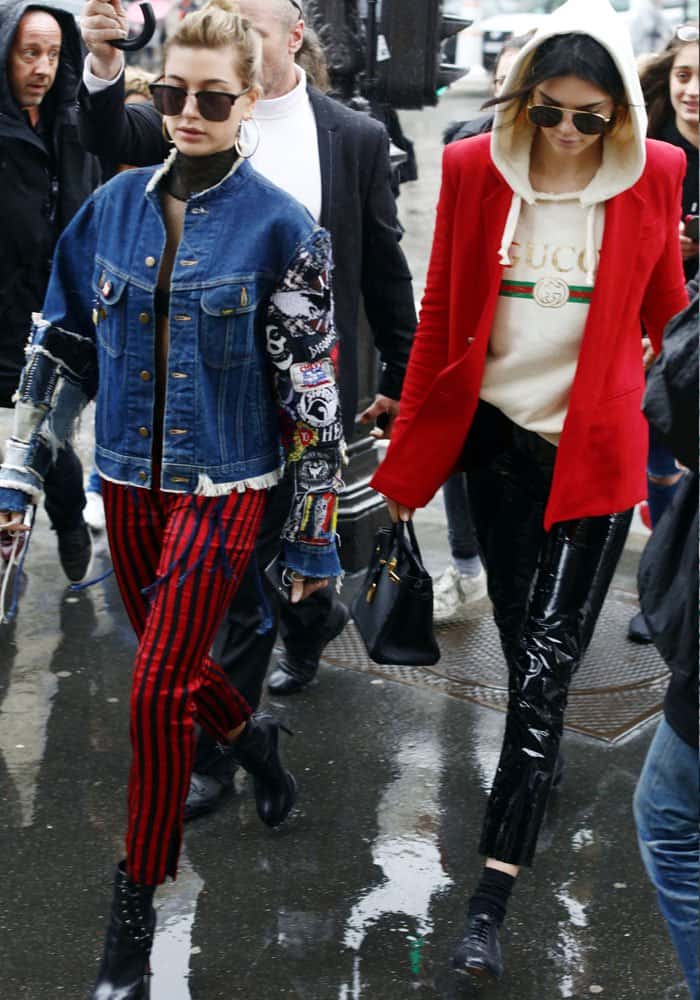 Hailey walked the wet streets of Paris with BFF Kendall Jenner.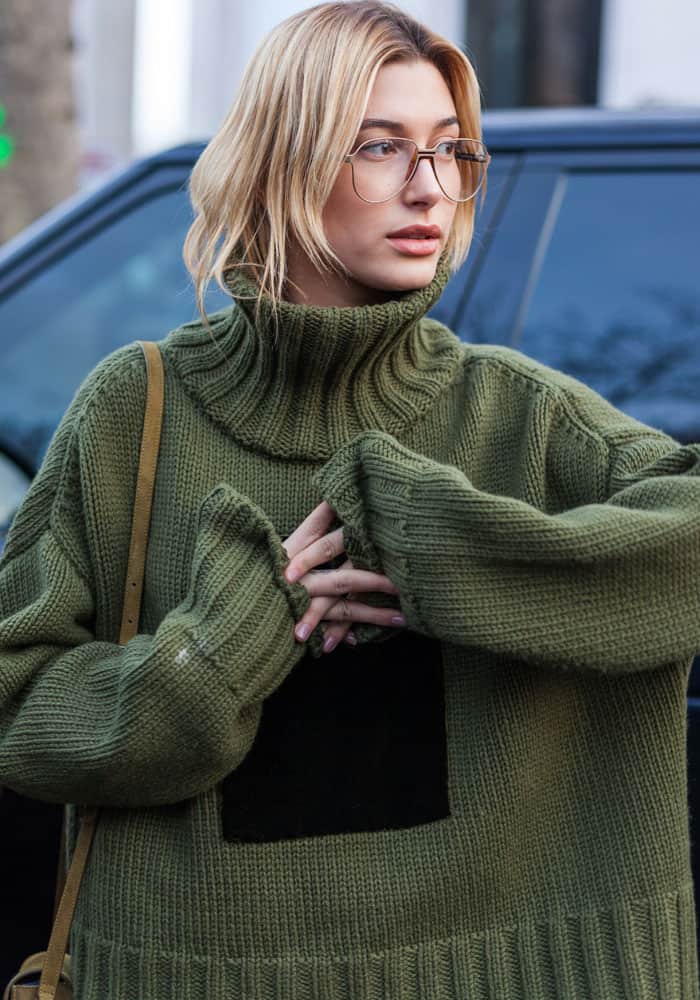 Hailey put on a pair of eyeglasses for a more toned down look.
For Hailey's second Alaïa leather boot look, the model took things down a notch by slipping into an army green look. Hailey paired a cashmere patch pullover with a hand-embroidered sequin pencil skirt, both by Sally LaPointe.
The 20-year-old finished her toned down look with a pair of eyeglasses, a Givenchy "Antigona" medium tote, and her Alaïa boots.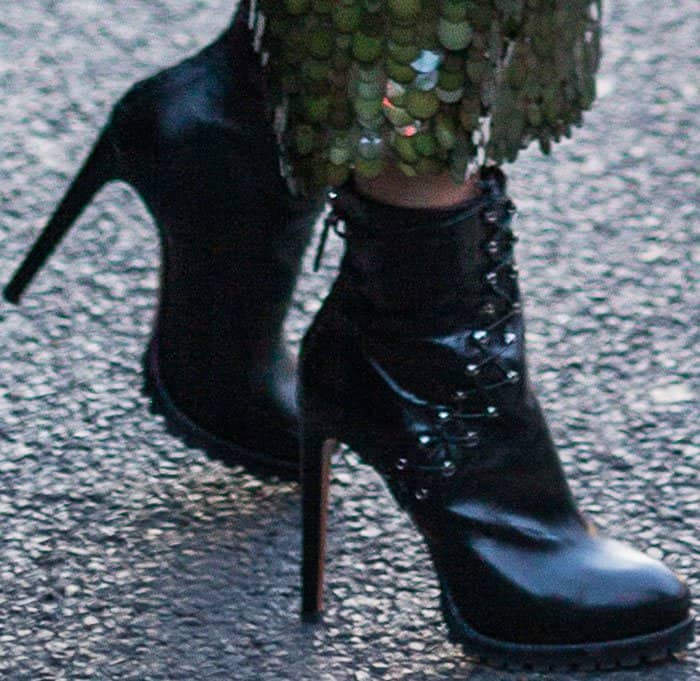 Two birds with one stone: Hailey wore her Alaïa boots for two Paris looks.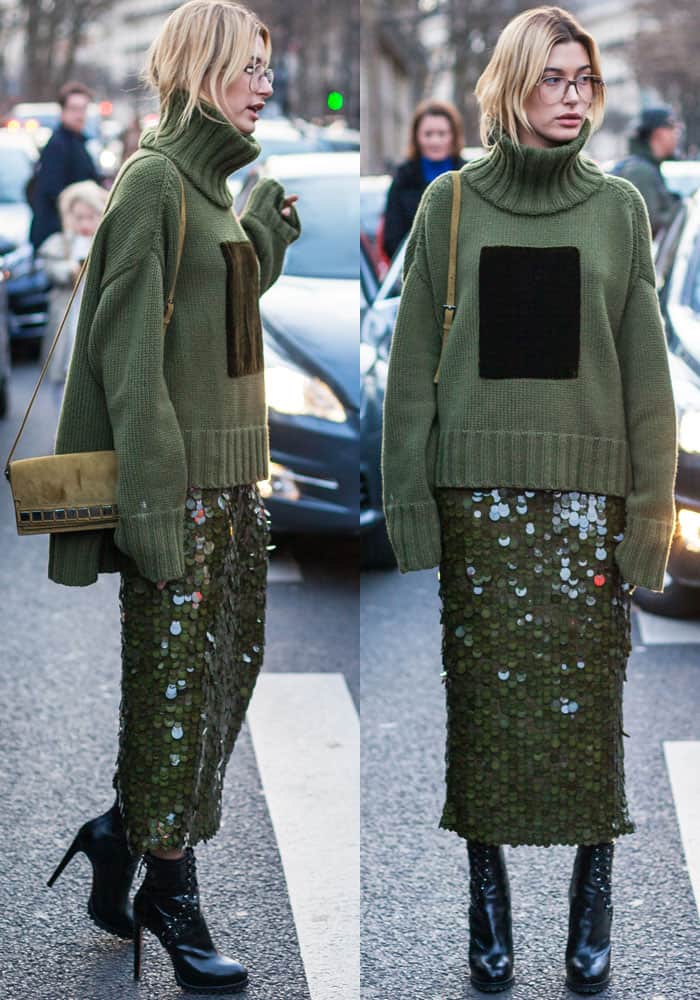 Hailey took things down a notch as she slipped into her second look.
Personally, we love the second look better. While chaos has been the name of the game for the past several seasons, we still think that there's a method to the madness. The first look had way too many contrasts that it was hard to focus on one thing. The second one, though still mismatched, was more streamlined in terms of texture and silhouette.
Hailey was spotted hanging out with BFF Kendall Jenner right on the same day that the latter did her Balmain fittings.
Shop Hailey's Alaïa lace up ankle boots at Savannahs.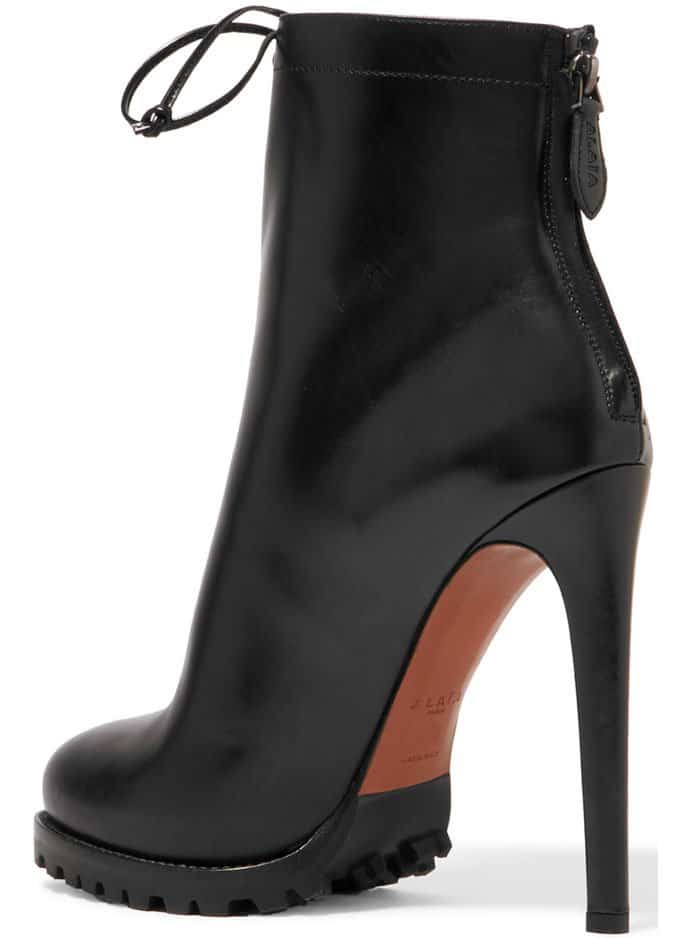 Alaïa Leather Lace Up Ankle Boots, $1,760 at Savannahs
Credit: WENN