For Heidi Klum, landing on the cover of the same magazine multiple times is normal. Remember, this top model has five Vogue covers to date. So, for Heidi, it was business as usual when she celebrated her seventh Ocean Drive Magazine cover at Art Basel in Miami.
Even though it sounds like a coastal road, Ocean Drive is a lifestyle magazine that focuses on Miami living. Interestingly, Heidi's first taste of Miami was when she first arrived in America in 1994.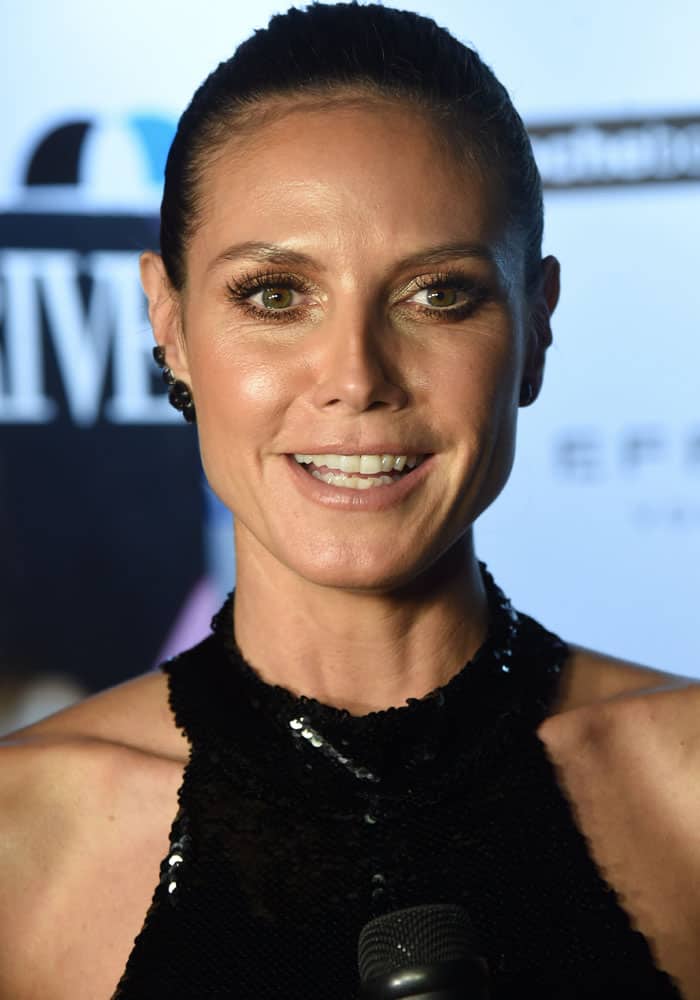 Heidi Klum at Art Basel for her Ocean Drive Magazine cover launch in Miami on November 30, 2016
Heidi wore a fully-sequined body-fitting jumpsuit from Yves Saint Laurent's Fall 2016 collection. The original runway look came with a blazer and a pair of pumps. This sequined piece is one of the last ones created before designer Anthony Vaccarello was appointed as the new YSL creative director.
The model paired her look with the Giuseppe Zanotti "Sophie" sandals in patent black.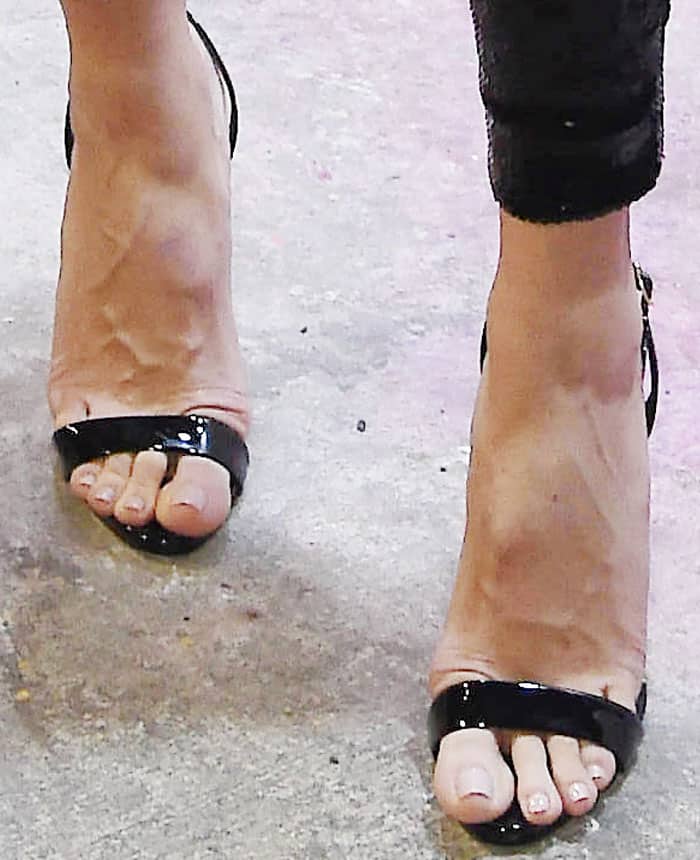 Heidi stepped out in Miami in the Giuseppe Zanotti "Sophie" sandals
Heidi chats it up with Venus Williams
In the issue, Heidi claims to be a "nudist," saying she prefers less clothes and is not ashamed of it.
The model created a work of art which featured butterflies. Her creative output, which was up for bidding, benefitted UNICEF. Heidi also shared her greatest beauty secret: Smile more. Tip taken.
Shop Heidi's Giuseppe Zanotti "Sophie" sandals at Amazon, Giuseppe Zanotti, and Net-A-Porter.
Giuseppe Zanotti "Sophie" Slingback Sandals, $650
Credit: Starpress / WENN