For Heidi Klum, landing on the cover of the same magazine multiple times is normal.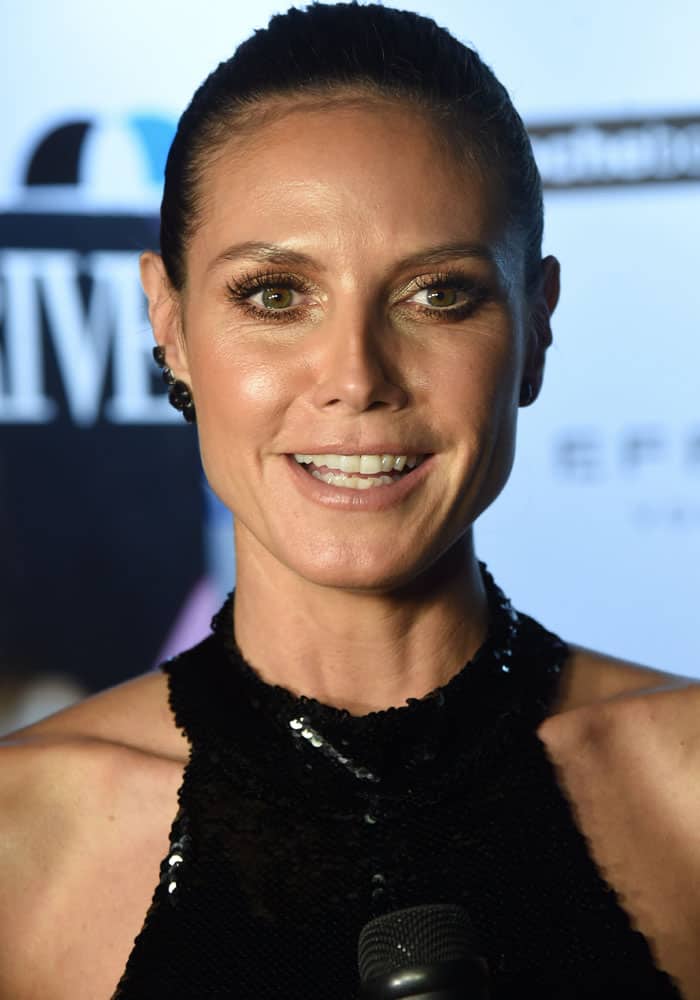 Heidi Klum with a sleek high bun at Ocean Drive's annual Art of the Party event (Credit: Starpress / WENN)
Remember, this top model has five Vogue covers to date. So, for Heidi, it was business as usual when she celebrated her seventh Ocean Drive Magazine cover at Art Basel in Miami.
Even though it sounds like a coastal road, Ocean Drive is a lifestyle magazine that focuses on Miami living. Interestingly, Heidi's first taste of Miami was when she first arrived in America in 1994.
Heidi Klum in a fully-sequined body-fitting jumpsuit at Art Basel for her Ocean Drive Magazine cover launch in Miami on November 29, 2016 (Credit: Starpress / WENN)
Heidi wore a fully-sequined body-fitting jumpsuit from Yves Saint Laurent's Fall 2016 collection. The original runway look came with a blazer and a pair of pumps.
This sequined piece is one of the last ones created before designer Anthony Vaccarello was appointed as the new YSL creative director.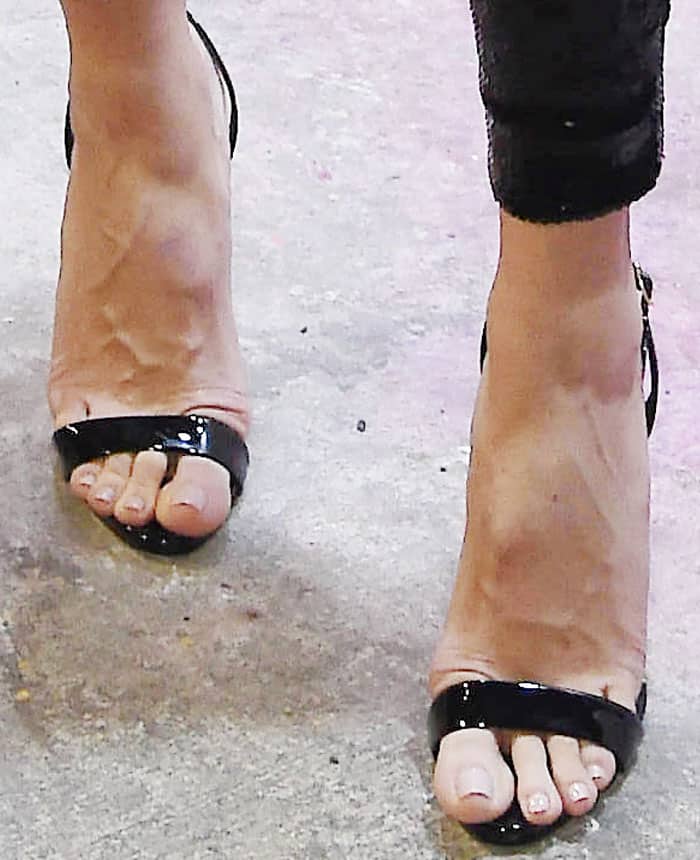 Heidi Klum shows off her feet in Giuseppe Zanotti's "Sophie" sandals (Credit: Starpress / WENN)
The rich supermodel paired her look with the Giuseppe Zanotti "Sophie" sandals in patent black.
"Thank you Miami for celebrating my @oceandrivemag cover with me. #aboutlastnight," she wrote on her Instagram.
Heidi Klum chats it up with Venus Williams (Credit: Starpress / WENN)
In the issue, Heidi claims to be a "nudist," saying she prefers wearing nothing and is not ashamed of it.
"I grew up going to nude beaches with my parents, so I'm a nudist," Heidi told Ocean Drive Magazine.
"I have no problems with nudity at all. I'm very free. When I go to the beach, it's in a very remote place where there are not a lot of people, and I like to go topless."
"Everyone should do what they want to do, [even if it's] thigh-high stockings and a garter belt that shows a little bit when you sit at the dinner table," she added.
"I don't think that's vulgar. I feel comfortable and don't care if someone sees my nipples necessarily—it's okay to see the nipple!"
The model created a work of art that featured butterflies. Her creative output, which was up for bidding, benefitted UNICEF. Heidi also shared her greatest beauty secret: Smile more. Tip taken.
You can shop Heidi's Giuseppe Zanotti "Sophie" sandals at Farfetch, Nordstrom, and Net-A-Porter.
Giuseppe Zanotti "Sophie" Slingback Sandals, $650