Carrie Underwood, who is scheduled to perform at the 2021 CMA Awards on November 10, is often assumed to be much taller than her actual height of just 5ft 3 (160 cm). Her secret is not surprisingly her love for high heels.
Carrie Underwood is just 5′ 3″ (160 cm) and wears high heels to look taller (Credit: WENN / Avalon)
"Sometimes I try dresses that are a little bit longer or even long dresses and I get lost in them cause I'm 5 foot 3. It just seems like above the knee works better for my height. I just try to be strong. My legs are scarred from sports and from injuries, so I view them as being strong," she told People in 2016.
"I'm a short girl. I'm 5-3 so I would like to at least look like 5-5," she told Tennessean about wanting to look taller. According to the Centers for Disease Control and Prevention (CDC), the average height among all American women is 5 foot 4 inches tall.
Not happy about her short height, Carrie Underwood wears sky-high heels to fake being taller (Credit: WENN / Avalon)
"I'm 5ft 3in and I would love to be a couple of inches taller. That's why I have so many pairs of sky-high heels in my closet – it means that at least I can fake being taller when I want to," Carrie revealed in a 2015 interview with Express.
In December 2012, Carrie Underwood once again looked much taller than her real height in a fun flirty spring-ready look at the 2012 American Country Awards.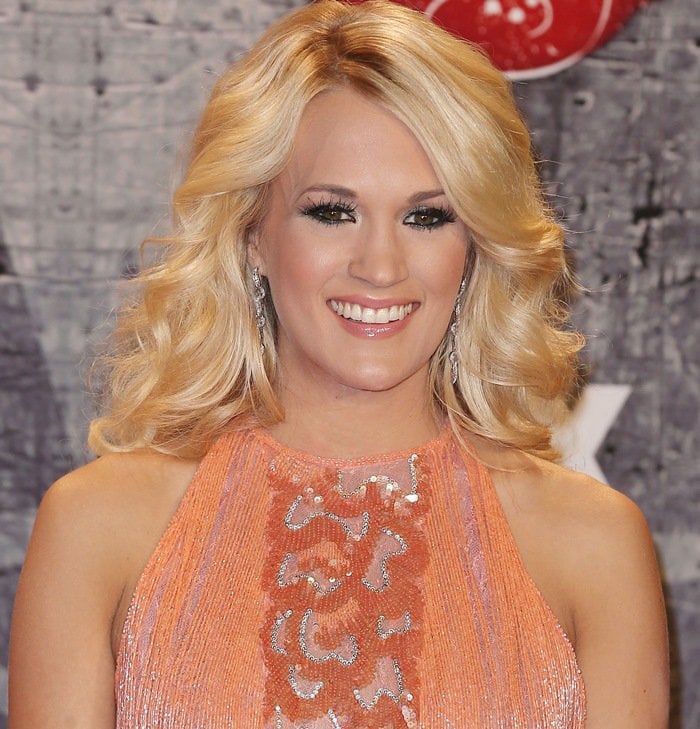 Carrie Underwood wears her blonde hair in curls at the 2012 American Country Awards held at the Mandalay Bay Events Center on December 10, 2012, in Las Vegas, Nevada (Credit: Nikki Nelson / WENN)
The "Mama's Song" singer wore a Georges Chakra bubble dress from the designer's Spring/Summer 2012 Couture collection, which showed off her toned legs.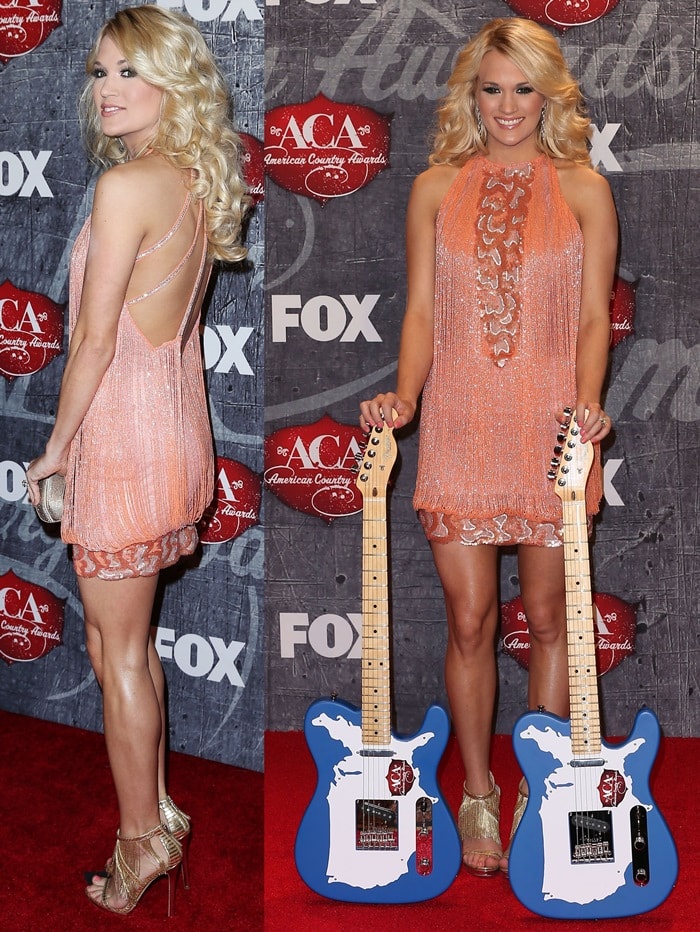 Carrie Underwood poses for photos in a Georges Chakra dress (Credit: Nikki Nelson / WENN)
She finished off her look with a pair of gorgeous B by Brian Atwood "Cassiane" chain fringe sandals.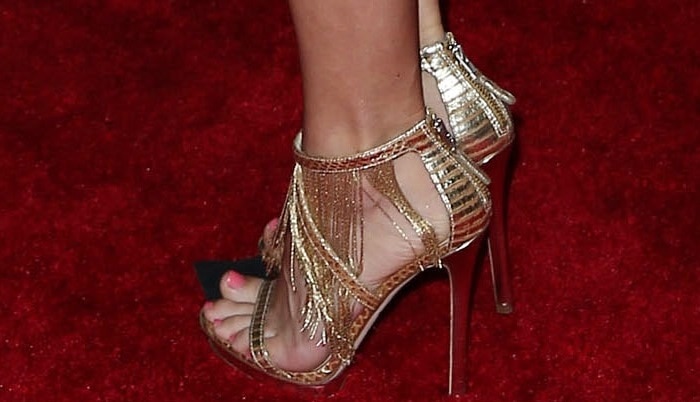 Carrie Underwood's feet in fringed B by Brian Atwood sandals (Credit: Nikki Nelson / WENN)
Other celebrities that have been seen in these sandals include Ashley Tisdale, Brenda Strong, and Z La La.
Gold Metallic B by Brian Atwood 'Cassiane' Chain Fringe Sandal, $400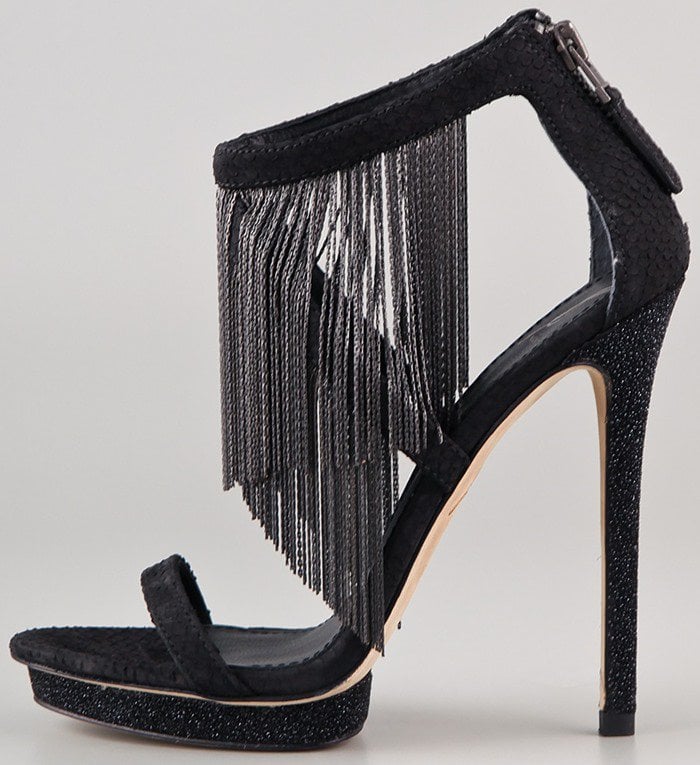 Black B by Brian Atwood 'Cassiane' Chain Fringe Sandal, $400