After her appearance on the Today show earlier in the week, in November 2014 Jennifer Lopez flaunted her killer legs while heading to the headquarters of The Huffington Post in New York City for another interview to promote her inspirational self-love book, True Love, which can be purchased on Amazon.
Jennifer Lopez arriving at her hotel in New York City on November 4, 2014
Claiming her height and weight to be perfectly normal, she told the Sunday Mirror: "I'm 5′ 6″ and I weigh 120 pounds so I'm not thin, but I think that's why women identify with me and I'm liked by men. I'm just a normal person."
"I'm not a size 0 or 2. I'm not 6-feet-tall like a lot of the models that come around, and I'm like, 'Wow, I'm really short compared to models!'," the Out of Sight actress added in an interview in the digital edition of Vogue magazine.
"I'm just a regular woman. I wear a size 6. You know, when I eat a little too much over the holidays, maybe a size 8. When I'm in shape, maybe a size 4." The Anaconda actress is famous for boosting her height with high heels.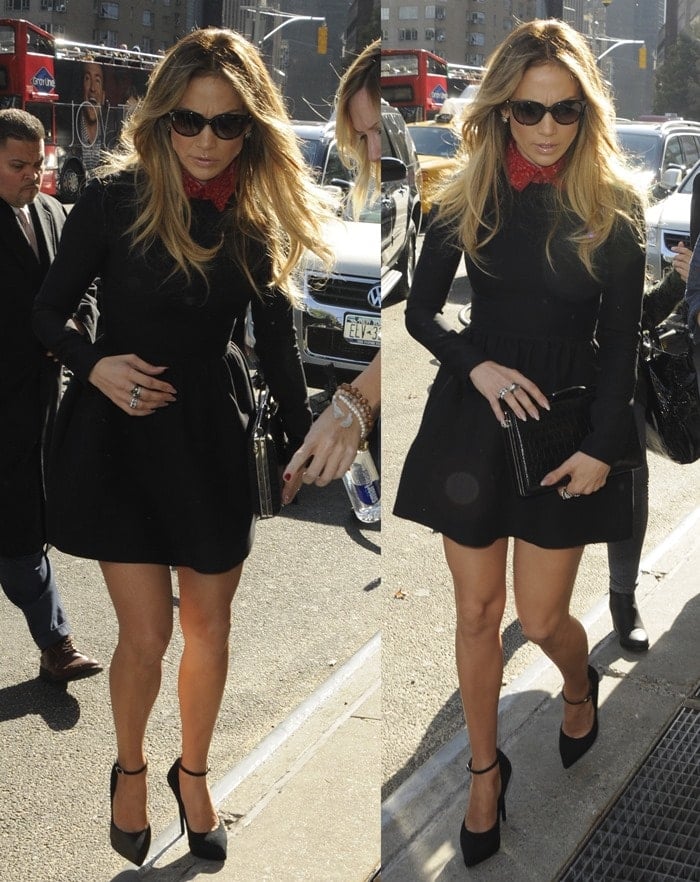 Jennifer Lopez flaunted her killer legs in a Bambolina dress from Valentino featuring a whimsical embellished collar
Arriving back at her hotel later the same day, the then 45-year-old superstar sported a $4,390 "Bambolina" dress from Valentino featuring a whimsical embellished collar.
She carried a black bag and completed the outfit with suede ankle-strap platform pumps by Giuseppe Zanotti.
"So many people have come up to me over the years—famous people, people I meet on the street, fans, everybody—and they say that very thing: 'Thank you so much. I have the same type of body. I used to think I was fat, but now I feel beautiful.' My generation was very much focused on size 0 models. It was just so unattainable for most normal people, including me."
Jennifer Lopez admits she's short compared to most models
"My mom and my grandmother were the ones who drilled into me, 'This is how we are, and this is what's beautiful,'" Lopez told Instyle in May 2018 about feeling confident about her weight and height.
"My dad loved my mom's body — all the men in our family loved the women's bodies. Being curvy or not being 6 feet tall was never a bad thing; it was actually something that was celebrated. And so, later on, when I brought that in front of the world, I wasn't really trying to send a message. I was just being myself," Lopez added.
Wearing a red string bikini and a personalized robe in January 2021, Jennifer Lopez says men like her normal height and weight
Do you like how Jennifer styled the long-sleeved Valentino dress? Her black suede pumps are available at Farfetch and feature pointy-toes and thin ankle straps.
Giuseppe Zanotti Suede Ankle-Strap Platform Pumps, $750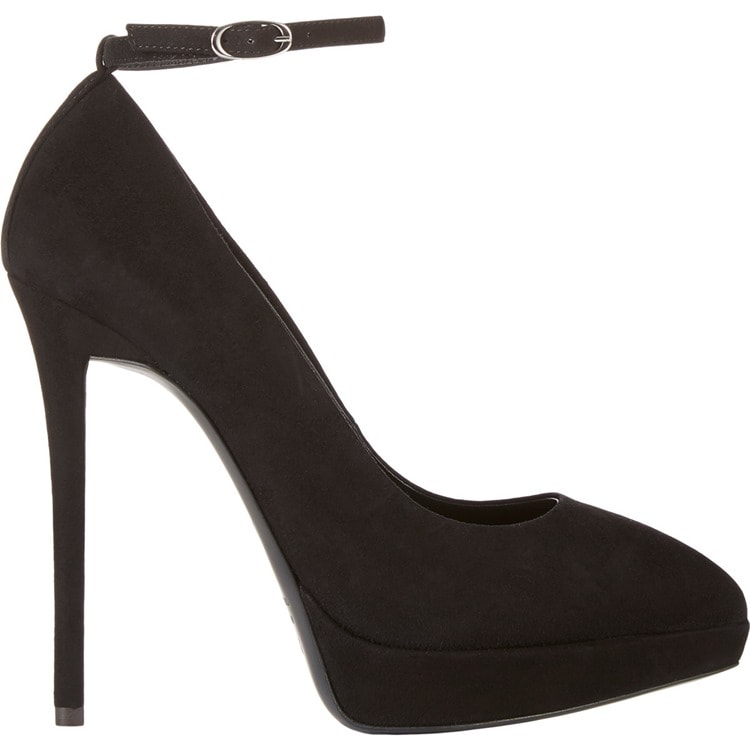 Credit: TNYF / WENN / Avalon