Hilary Duff was spotted looking cool and chic while shopping at Barneys and heading to a dance studio in Hollywood on Wednesday.
The mom-of-one, who seems to be enjoying the single life after filing for a divorce from her estranged husband, Mike Comrie, recently confirmed on 104.3's Valentine in the Morning that she's on Tinder and that she's talking to about nine guys. She also revealed that she's never dated a "normie." "In my life, I've always had really serious boyfriends, I've always met people through work, and I've never been on a blind date," she added. As for the man she wants, she said she doesn't want to see "a shirtless mirror selfie"; instead, she wants someone who can make her laugh through his profile.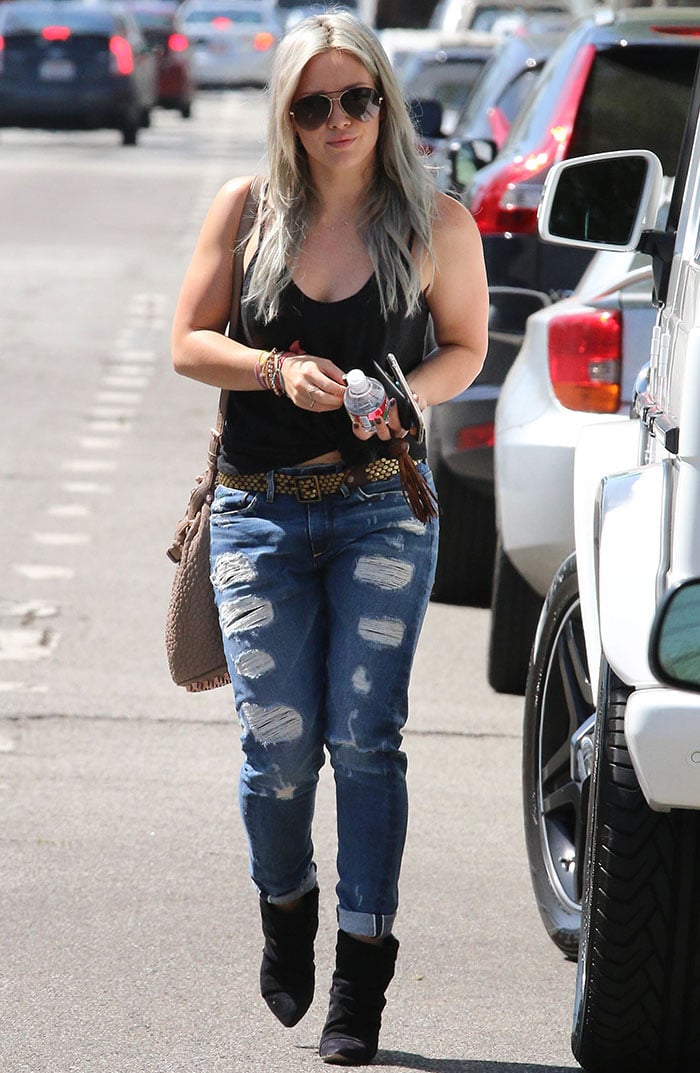 Hilary Duff arriving at a dance studio in Hollywood on April 29, 2015
For her Wednesday outing, Hilary Duff donned a pair of skin-tight ripped jeans from Tortoise Jeans and a black tank top, which she tied into a knot at the waist. She accessorized her effortless outfit with a gold belt, a pair of aviator sunglasses, some rings and bracelets, and an Alexander Wang bucket bag (available in black at Shopbop).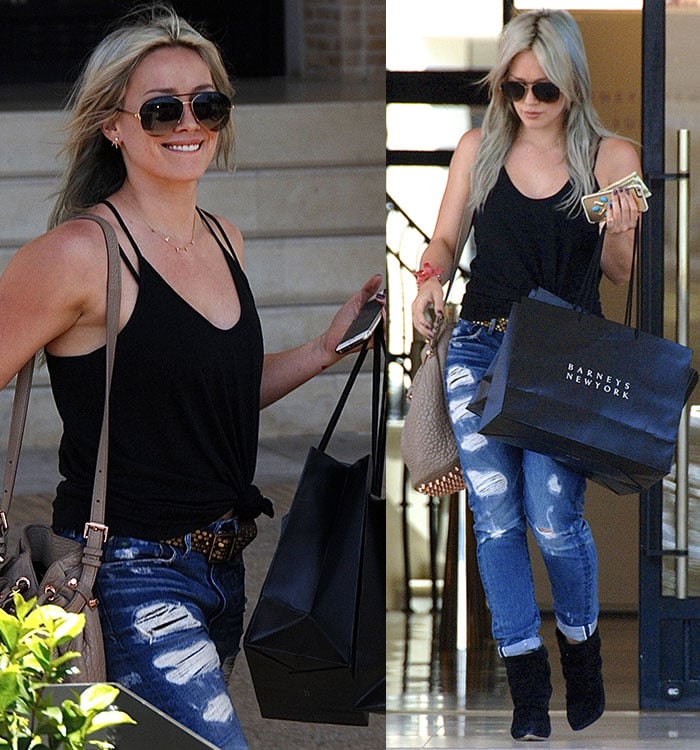 Hilary Duff shopping at Barneys New York in Los Angeles on April 29, 2015
The 27-year-old singer, who just released her new single entitled "Sparks" from her upcoming fifth studio album, completed her casual-chic look with a pair of Isabel Marant "Andrew" boots. Made of velvet with calfskin leather panels at the back, they feature fold-over cuffs, pointed toes, and about 4 inch cone-shaped heels, boosting the Hilary's height considerably.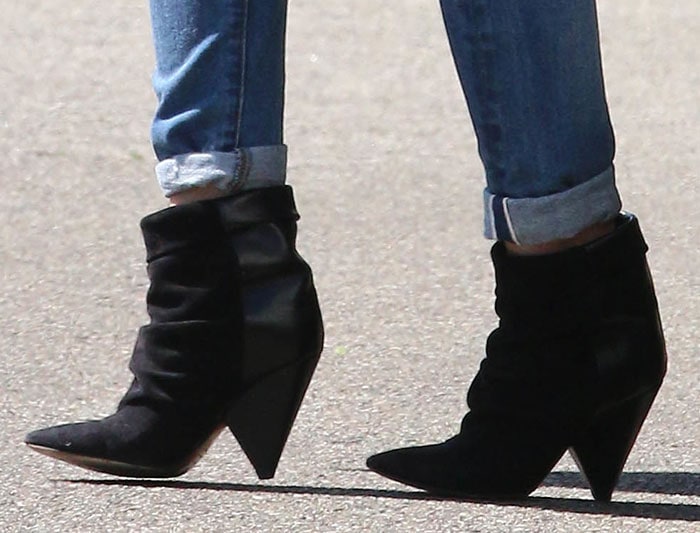 Hilary Duff wearing Isabel Marant boots
These Isabel Marant boots retail for about $995!
Isabel Marant "Andrew" Calfskin Velvet Leather Boots, $995
Credit: MONEY$HOT/WENN