Most celebrities have assistants to do their dirty work for them, but it looks like Hilary Duff is grounded enough to run her own errands. The actress was spotted walking to her car carrying a package with one arm, and of course, we have to wonder what's in it.
The "Younger" actress showed off her strength as she left a store in Santa Monica. We can only wonder what's in her mystery box.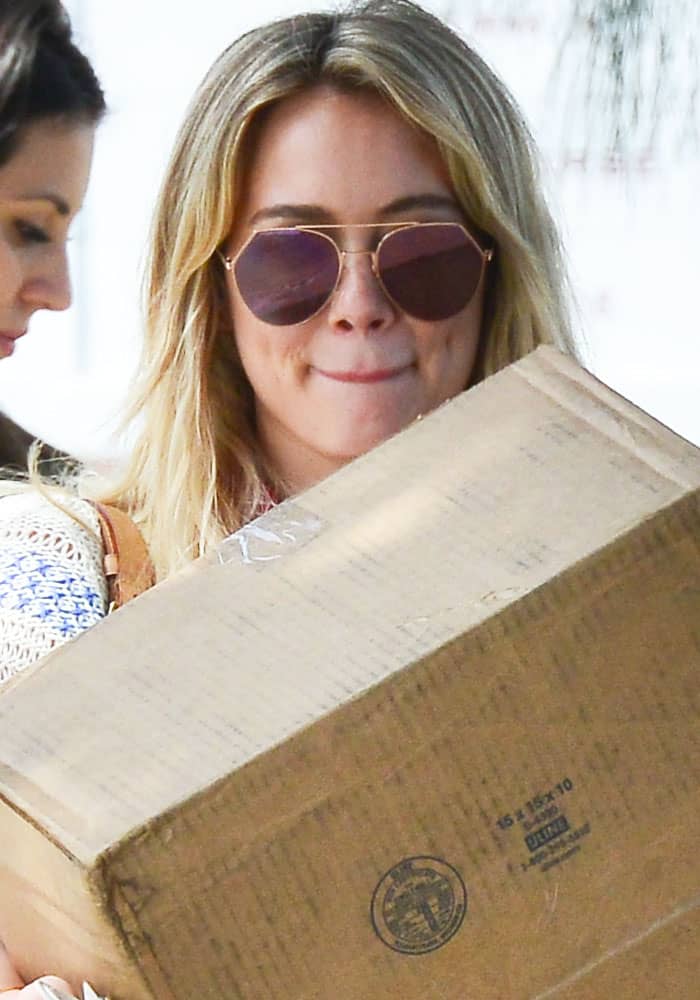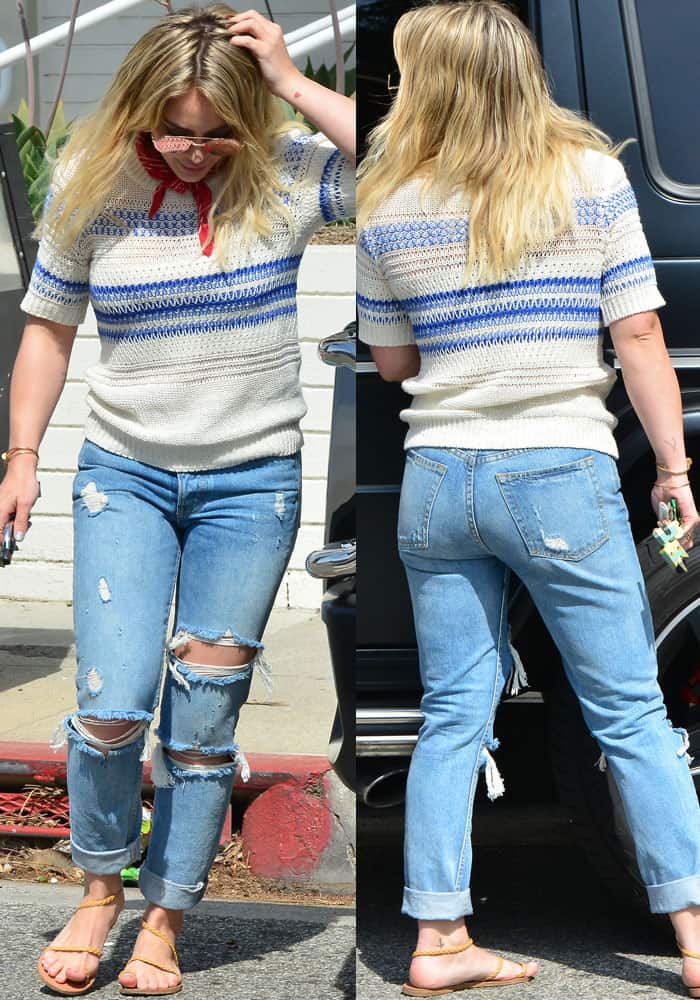 Hilary Duff carries a box in Santa Monica on March 17, 2017.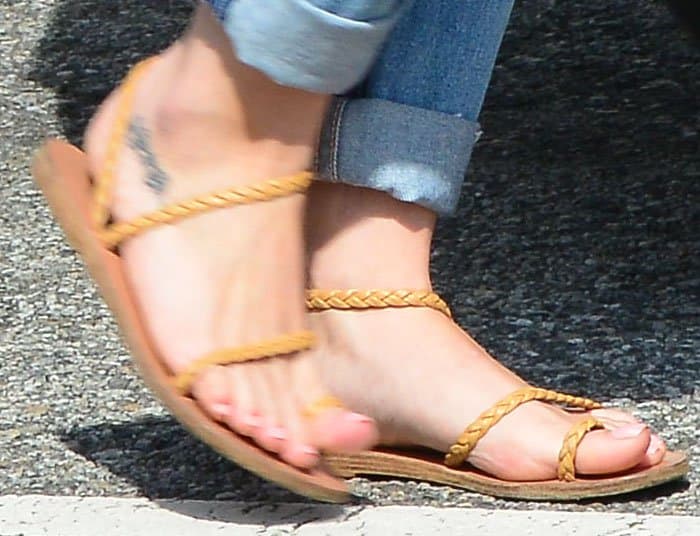 Hilary runs her casual errand in the Ancient Greek Sandals' "Eleftheria" flats.
Hilary went back to her uniform jeans-and-top look, opting to wear a pair of Grlfrnd x Revolve "Karolina" high rise skinny jeans with a Current/Elliott "The Mixed Stitch" stripe mini linen-blended sweater. The actress accessorized her top with a tiny red scarf that served as a makeshift choker.
The mom-of-one put a classy spin to her casual look with a pair of Fendi sunglasses, gold jewelry, the Louis Vuitton "Speedy Bandouliere 30 World Tour" tote (which has adorable faux patches on its classic monogrammed leather), and the no-nonsense braided "Eleftheria" flats by Ancient Greek Sandals that you can buy at Farfetch and Net-A-Porter
Hilary puts her essentials in the Louis Vuitton "Speedy Bandouliere 30 World Tour" tote.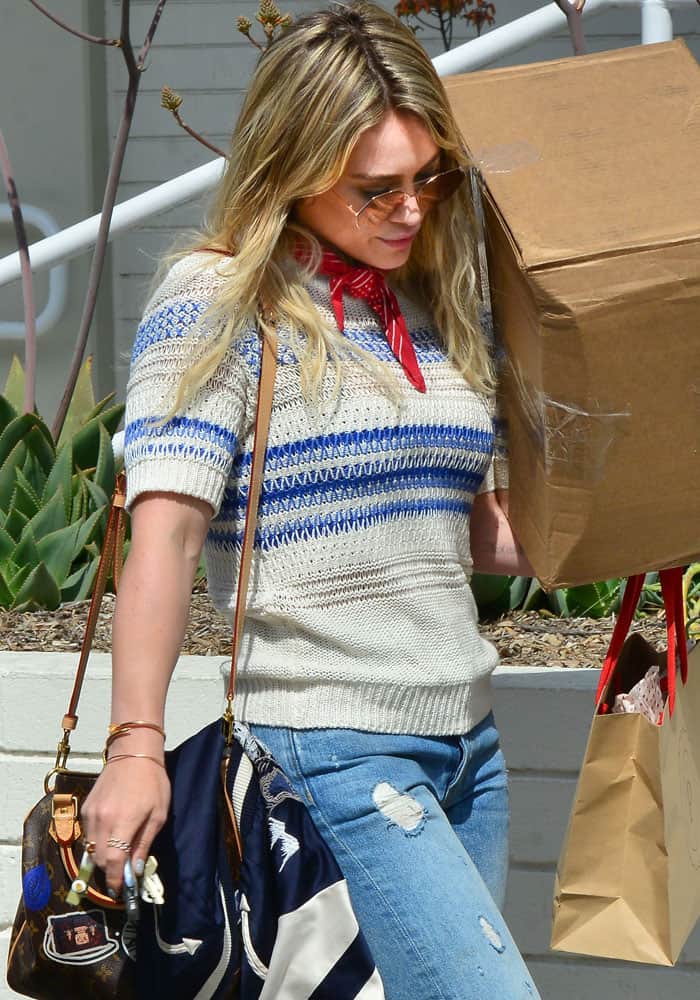 The actress shows off her strength by carrying her mystery box with one hand.
We know that Hilary is dedicated to the gym, so we don't think the box is giving her a difficult time. As for the content, we took to her Instagram for clues.
Just a day after she was spotted out, the actress uploaded a post about a new mattress that came in a "tiny little box" and "just fluffed up" right before her eyes. If we got that right, that's one amazing mattress indeed.
Shop Hilary's Ancient Greek Sandals "Eleftheria" flats at Farfetch and Net-A-Porter.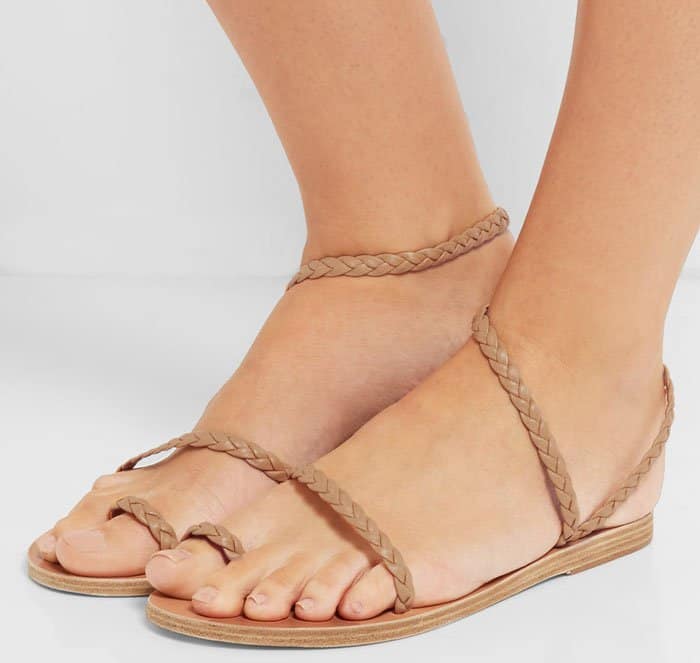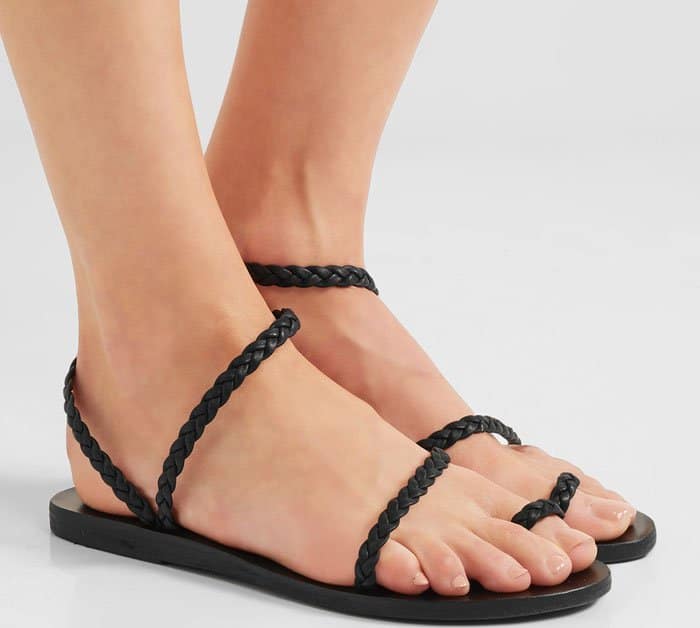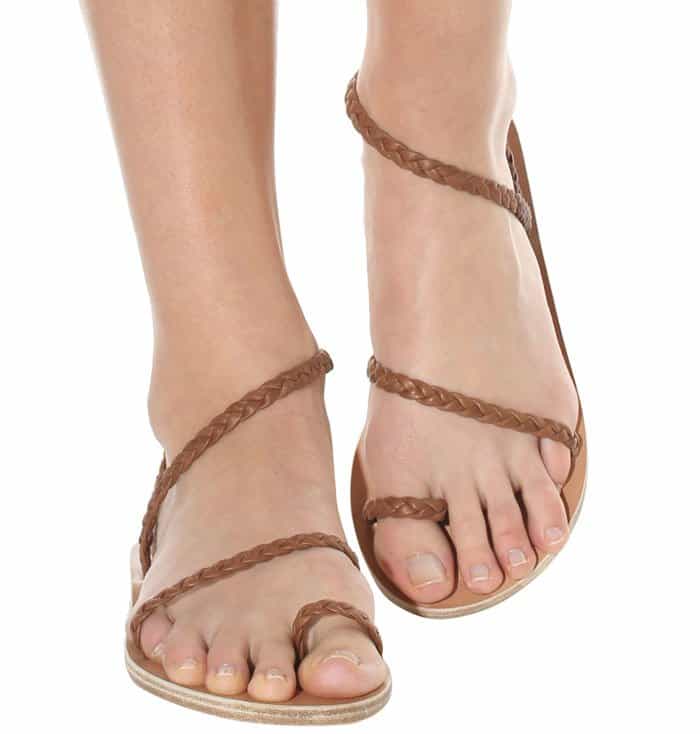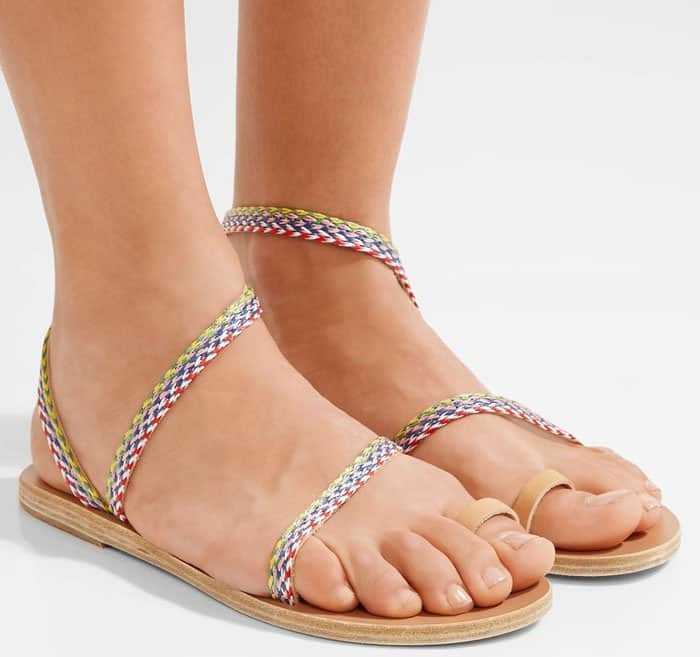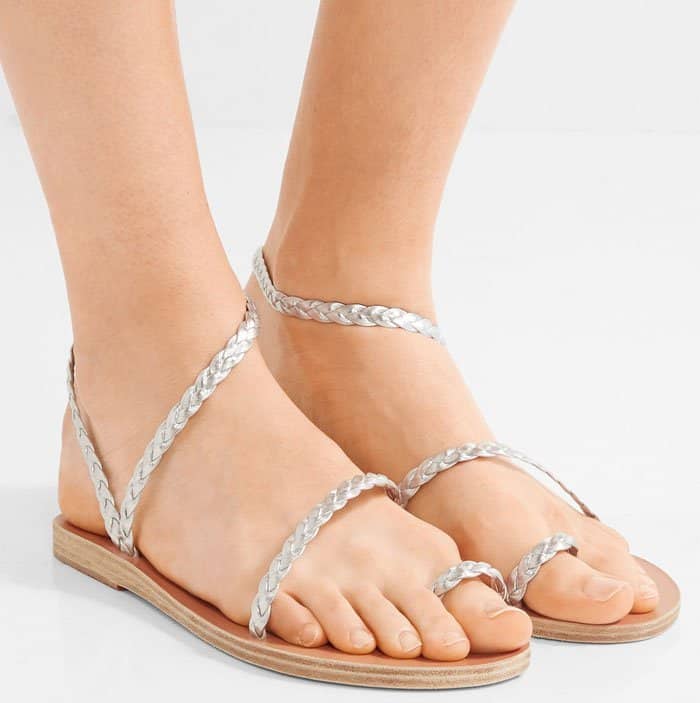 Ancient Greek Sandals "Eleftheria" Braided Flat Sandals, $250 at Farfetch and Net-A-Porter
Credit: WENN