In the hustle and bustle of the awards season, where two major events can take place in one day, forgetting the designer dress you jumped into at the last moment is not entirely unheard of.
That's exactly what happened to Amber Valletta as she was asked who she was wearing on the red carpet of The Art of Elysium 2016 Heaven Gala held in Los Angeles. A former fashion model, she measures 5′ 9″ (175 cm).
Former international fashion model Amber Valletta slicks her short hair back
Since Amber forgot who she was wearing, we'll help her remember.
Her first major film role was as Allegra Cole in Andy Tennant's romantic comedy film Hitch. She starred along with Will Smith, Eva Mendes, and Kevin James.
How old was Amber Valletta in Hitch?
Portraying the wealthy and powerful Allegra Cole, Amber Valletta was 31-years-old when the film was released on February 11, 2005.
Born on February 9, 1974, in Phoenix, Arizona, she turned 31 just two days earlier on February 9, 2005.
Actress Amber Valletta, actor Will Smith and actress Eva Mendes pose at the "Hitch" Photocall during the 55th annual Berlinale International Film Festival on February 18, 2005, in Berlin, Germany
While her height is impressive, Amber is shorter than her co-star Will Smith, who is 6′ 2″ (1.88 m) and wears shoe size 11.5 (US).
He is much taller than the average American male. Eva Mendes is reportedly just 5′ 6″ (1.68 m).
Will Smith gets kissed by his shorter co-stars Amber Valletta and Eva Mendes
At The Art of Elysium 2016 Heaven Gala, the actress wore a gorgeous sheer striped gown that showed off her back (though, seriously, as if the dress needed to show more skin) from Vionnet Paris.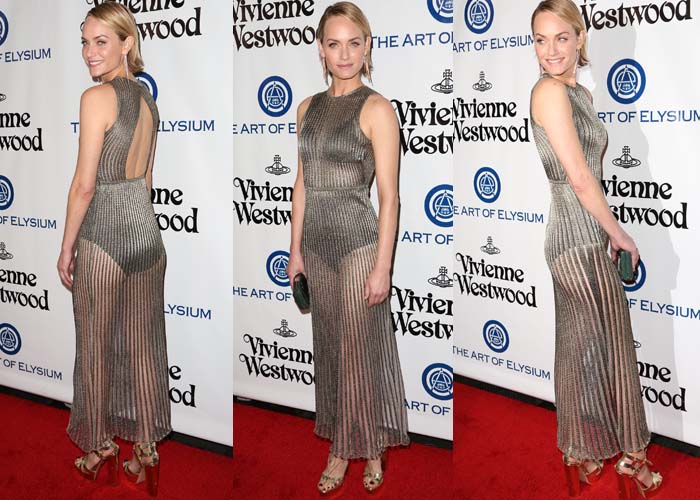 Amber Valletta wears a sheer striped gown from Vionnet Paris on the red carpet
Amber paired her glittered look with a pair of metallic "Bel Air" platform sandals from Aquazzura.
Amber Valletta's feet in gold platform Aquazzura sandals
The Transporter 2 actress had some very kind words to say about Vivienne Westwood, but we reckon the people at Vionnet wouldn't be as pleased.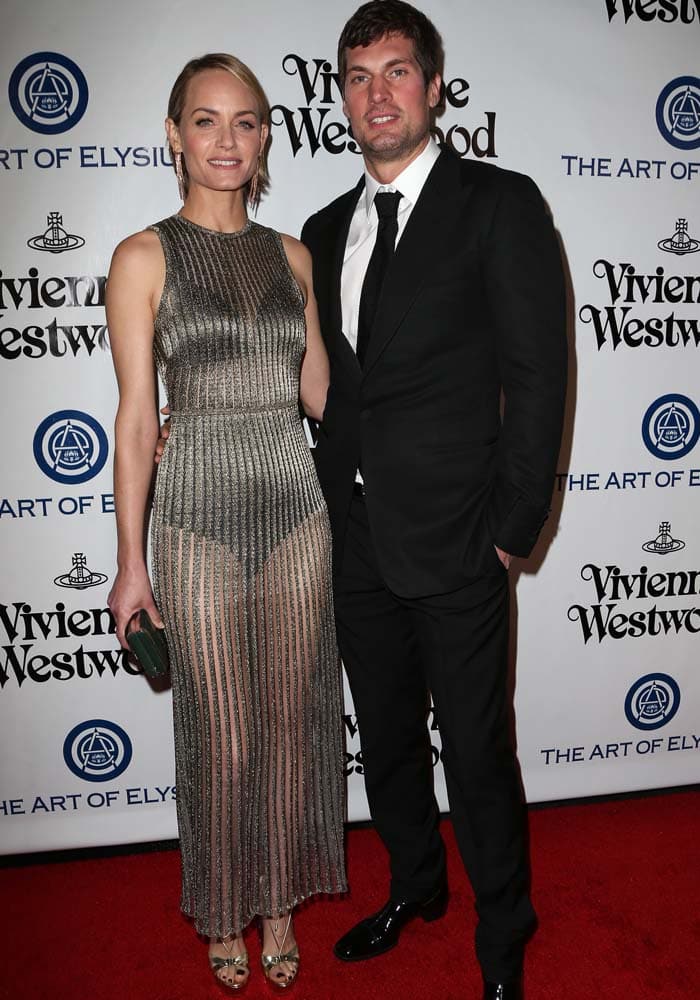 Model Teddy Charles and actress Amber Valletta attend The Art of Elysium 2016 HEAVEN Gala presented by Vivienne Westwood & Andreas Kronthaler at 3LABS on January 9, 2016, in Culver City, California
The metallic version of Aquazzura's "Bel Air" heels seems to have been custom-made, but we did find the retail suede version at Shopbop and Matches Fashion.
Aquazzura "Bel Air" Platform Sandals, $816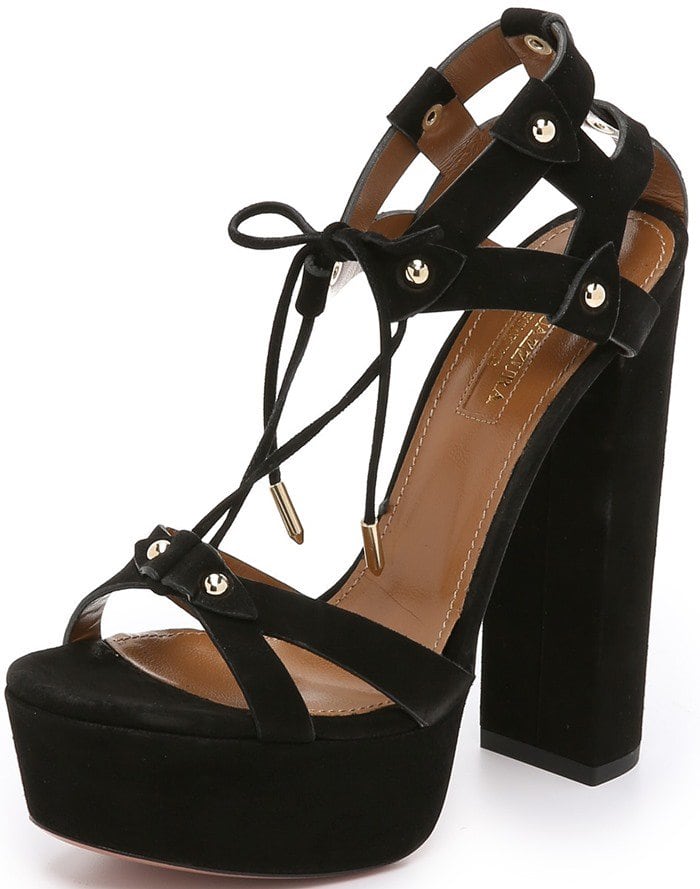 With an elegant lace-up fastening and a towering block heel, these suede sandals are ideal for styling with floaty, thigh-skimming dresses and preppy A-line skirts
Aquazzura's tan suede Bel Air sandals are the most feminine way to embrace 1970s nostalgia
Credit: Brian To / FayesVision / Guillermo Proano / WENN / Z.Tomaszewski