So many times in my life, I've gone to the shore store, found an amazing pair of shoes…only to find out they are sold out of my size!
I've always wondered why. Is it because I have a very popular shoe size, or is it because my shoe size is rare and stores don't keep that many in stock? It's hard to know where you line up and if you are considered average.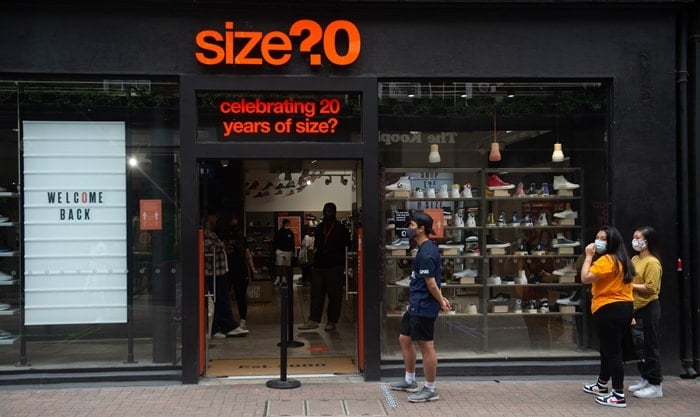 People queueing up outside of the Size? shoe store in Carnaby Street, London, England, on June 15, 2020
There is no normal when it comes to feet – they all come in different sizes, shapes, and abilities. Some people have a flatter foot; others have a high arch. Some need to wear a narrow shoe and others that need an extra-wide size.
From a statistics perspective, there are averages, and the average shoe size varies from country to country. If you've ever wondered if your feet were bigger or smaller than average, keep reading!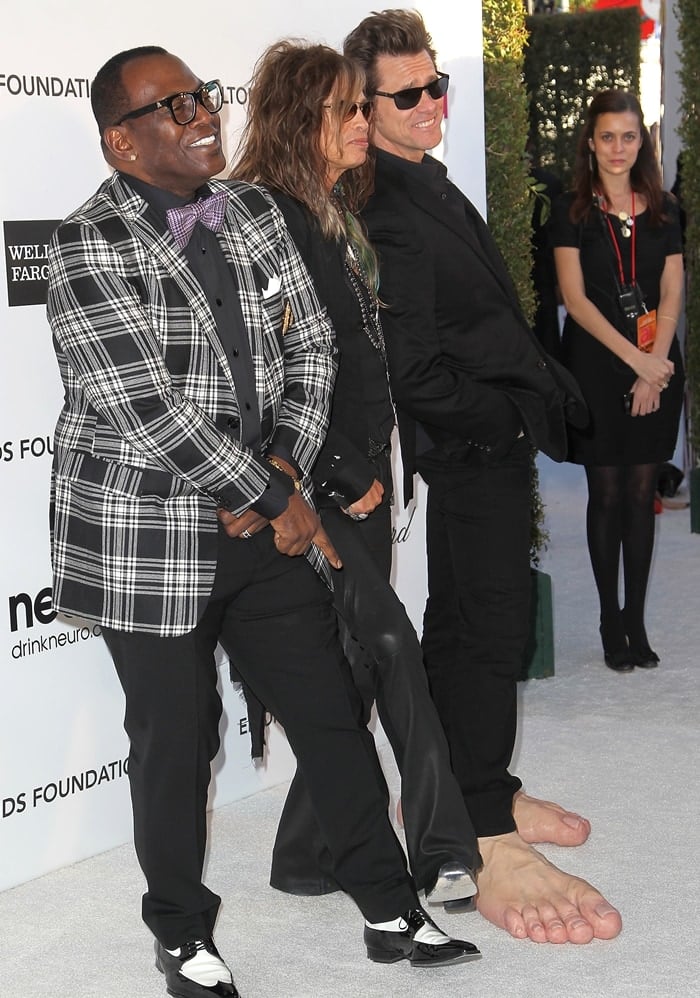 Jim Carrey shows that he has much bigger feet than Randy Jackson and Steven Tyler
I will tell you everything you need to know about the average foot size, how to measure your feet if it's an indication of health, where to buy shoes with less-common sizes, and even list celebrities with bigger and smaller feet!
What is the most common shoe size for US males?
Before we get to that, let's discuss the average foot size in the United States.
According to a 2014 report from the American Academy of Orthopaedic Surgeons, the average foot size for men in the US is 10.5. This falls right in the middle of the international average, which is between 9 and 12.
How to Measure Foot Size
To know if your foot size is considered average, you need to know your shoe size! It is estimated that one in five people are currently wearing the wrong shoe size.
For better foot health, and to know if your size is average, let's look at how you can measure your foot accurately.
Did you know your feet are bigger at night? They are! This is because they can swell after we've been standing on them all day. For this reason, it is better to measure your feet at night, at their biggest.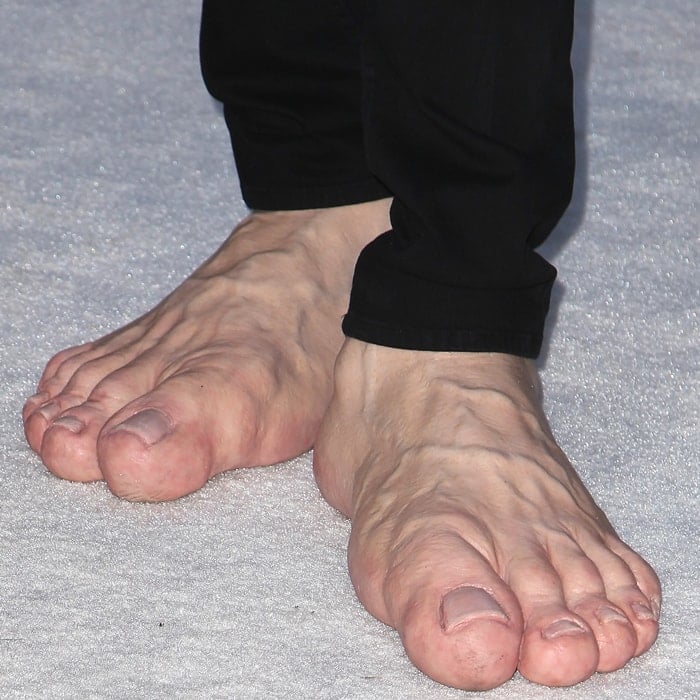 Jim Carrey wears enormous prosthetic feet to Elton John's 2013 AIDS Foundation Academy Awards Viewing Party
If you were to measure your feet in the morning when they are smaller, your shoes could feel too tight and uncomfortable by evening. Measuring in the evening ensures a comfortable fit all day long.
The most accurate way to measure your shoe size is to use a Brannock Device. This is a special device used to measure the length, width, and arch length of the foot. You usually see these at shoe stores.
You can buy a Brannock Device at Amazon, or you can walk into any shoe store and measure your feet there. Alternatively, you can measure your foot with a ruler.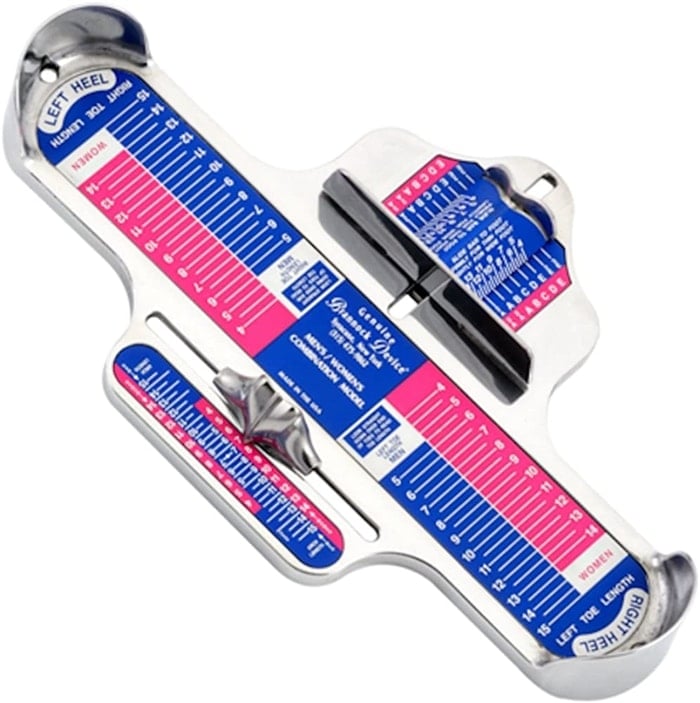 Invented by Charles Brannock, the Brannock Device is the standard foot measuring tool for the world's footwear industry
Place a ruler on the floor and step on it with your heel at zero. Then step flat and measure where your toe ends. When we talk about shoe size, we are often referring to the length; however, the width can be just as important.
There is a standard width, but for those with more narrow or wider feet than average, they may need to find special shoes to accommodate their width.
Foot size and height: How are they related?
There is a correlation between height and shoe size. Our feet need to hold us up and support our height and weight.
Throughout history, the average height has progressively gone up. With time, people are getting taller, and as a result, the average foot size is increasing.
For a man over 20 raised in the United States, the Centers for Disease Control and Prevention (CDC) reports that the average height is currently 5 feet 9 inches. The average woman measures 5 feet 4 inches.
Danny DeVito, whose short stature of 4 ft 10 in (147 cm) is the result of multiple epiphyseal dysplasia (Fairbank's disease), wears shoe size 9 (US). He is posing with his daughter, American actress Lucy Chet DeVito, at the premiere of FX's "It's Always Sunny In Philadelphia" Season 14 at TCL Chinese 6 Theatres on September 24, 2019, in Hollywood, California
Generally speaking, the taller a man is, the bigger his foot size will be. Shoe size is also determined by age and genetics.
There are average shoe sizes based on height as well. For example, the average shoe size for men between 5'6″ and 5'9″ is 9.5 to 10.5 and the average shoe size for those 5'10" to 6'2″ is 11 to 12.5.
Foot size and health: How are they related?
A common misconception is that shoe size is an indication of health, meaning that the bigger one's shoe size is, the healthier they are.
This is not entirely true; however, research has shown that prolonged malnutrition during the developmental years can affect height and, as a result, shoe size.
That said, health is not the only reason a person may be shorter or have smaller feet, just like a person who is taller or with larger feet isn't considered healthier than average.
When do feet stop growing?
Our feet usually stop growing after puberty at around 16 years old, however, you may find your shoe size goes up with age. Those with extraordinarily large feet have reported continuous, steady growth.
These cases are usually a result of genetics. Many people will find their shoe size increases a bit with age, which is usually due to weight gain and loss of ligament mobility, which essentially flattens out our feet.
Celebrities Feet: The big, the small, and the average
As you can imagine, many taller celebrities have a larger shoe size. Shaquille O'Neal, the legendary basketball player, stands at 7'1″ inches tall, and his basketball shoes are a size 22!
Pro-wrestler turned actor/producer Dwayne "The Rock" Johnson, who is 6'5″ wears a size 14, just as Tom Welling, who was in the show Smallville. He is 6'3″ and wears a size 14 shoe.
Dwayne Johnson, posing with Lauren Hashian at the Premiere Of Sony Pictures' "Jumanji: The Next Level" on December 9, 2019, in Hollywood, California, wears shoe size 14 (US)
Famous Aussie actor Liam Hemsworth wears a size 13, and his brother Chris Hemsworth wears a size 11.
On the other end of the spectrum, there are male celebrities with shoe sizes smaller than average. They often wear heigh-increasing elevator shoes, also known as the push-up bras of menswear
Still, it's usually relative to their height. Zac Efron is 5'8″ and wears a 9.5 and actor Tom Cruise is 5'7," and his shoe size is 9 US. Despite Danny DeVito's small stature, he is 4'10" tall and wears a size 9 US.
Shoe shopping for those not-so-average shoe sizes
The struggle is real for those who have bigger feet. It can depend on how much bigger they are. For example, a man who wears a size 11.5 isn't going to have a lot of trouble finding shoes in stores and online.
But for those with feet the size of Shaquille O'Neal's or The Rock's – it can be significantly more challenging.
According to the Guinness Book of World Records, currently, the word's biggest feet belong to Jeison Orlando Rodríguez Hernández. The 22-year-old man's feet are 1.31 ft long!
American basketball player Shaquille O'Neal, whose shoes are a size 22, posing with American artistic gymnast Gabby Douglas at the 13th annual Harold & Carole Pump Foundation Gala at The Beverly Hilton Hotel on August 9, 2013, in Beverly Hills, California
The biggest feet ever belonged to Robert Wadlow, who wore a size 37 in US sizing. This is over 3x times bigger than the average men's shoe size in the US, so you can imagine just how big they were!
Both Robert and Jeison had to have their shoe custom made – you just can't find a size 37 in footlocker! Brands don't make sizes that big.
The brands that carry the largest sizes of shoes are athletic brands – which makes sense. Athletes like basketball players are typically taller than average and have bigger feet.
According to the National Basketball Association (NBA), the average shoe size for a professional basketball player is 14.81. They need good shoes and in larger sizes. Nike offers the largest size, up to men's size 22. Adidas has shoe sizes up to size 21.
American professional basketball player Brook Lopez wears a size 20 shoe and stands at 7 ft 0 in (2.13 m)
Unfortunately for those with bigger feet, large sizes are not always readily available, unless maybe you are a famous basketball player like Shaq or developed a line of athletic footwear like The Rock.
These big sizes are not commonly found in stores and must be ordered online. Not all styles will be available in these sizes, either. Men with larger feet need to be more proactive and flexible when shopping for shoes.
They can shop online or visit specialty retailers the sell shoes and clothes for taller men. Shopping with a retailer specializing in larger shoe sizes can be very helpful and can save shoppers from disappointment when they realize their size isn't available.
Sometimes there are a limited number of pairs in these sizes, which means they sell out quickly!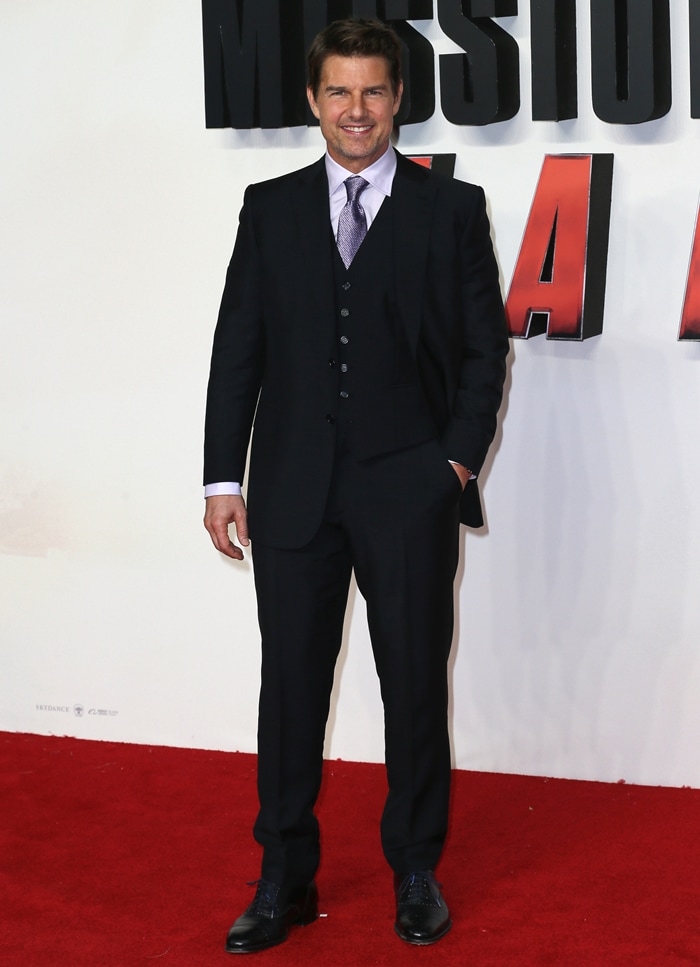 One of the shortest actors in Hollywood and believed to use height increasing shoes, Tom Cruise's real height is 5ft 7 in (170cm) and he wears shoe size 9 (US)
Those with smaller than average feet have it easier. The smallest men's size available is a 6. Men with a smaller foot size can move into kids sizing.
There are many great styles and brands that make shoes in kid sizes that look exactly the same as the men's sizes. A huge perk is, kid's sizes are usually significantly cheaper so they can save a lot of money on shoes when purchasing a kid's size.
For those with special widths, there are limited options as well. Some brands, like New Balance, specialize in making shoes in a variety of widths.
If you have experienced a situation like me, where your shoe size is frequently unavailable – there isn't an easy explanation for why; it largely depends on the size of your foot.
Your average shoe store will carry more average sizes and fewer pairs of those less popular sizes.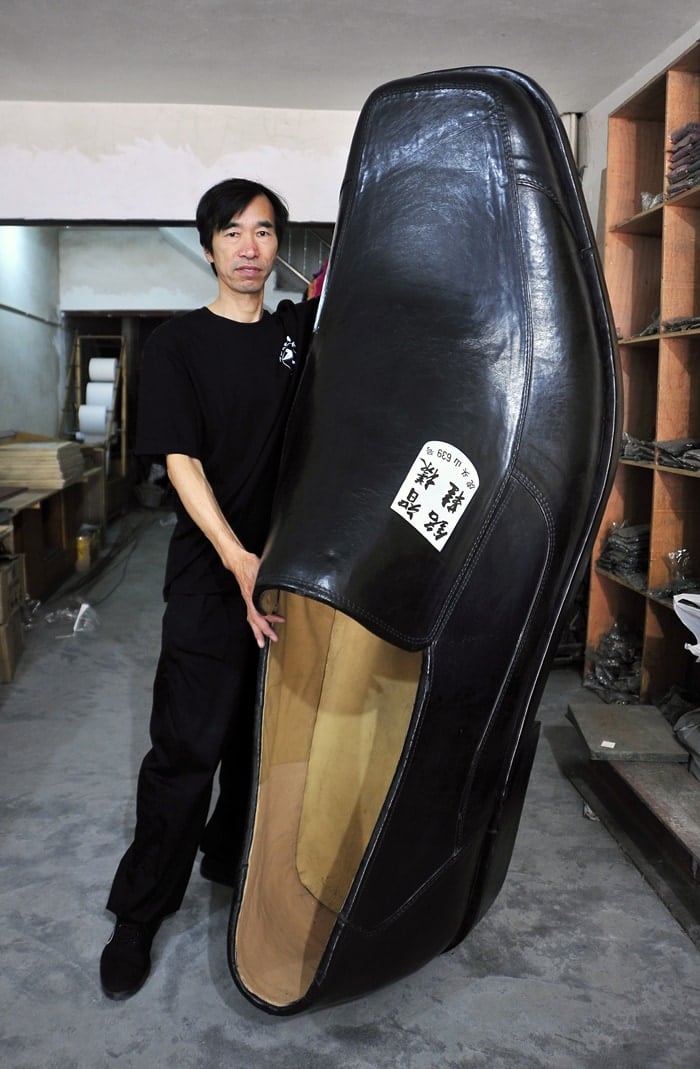 Shoe designer Chen Mingzhi makes shoes in a wide variety of sizes to cater for every eventuality and has created both oversized and pocket-sized shoes
If you have found a pair in your size online that you love but aren't sure if they will fit, you can go to a store location and ask if they have a similar style in your size that you can try on for reference.
It may not be the exact same colors, but you'll know if it fits. You can then go online and order the shoes.
Average or not, shoe shopping can be a hit or miss, but to increase your chances of finding that perfect fit, measure your foot, so you don't end up being part of the 20% that wears the wrong size.
Credit: Avalon / WENN / FayesVision / RHS / PNP / Instar / Mario Mitsis