We're all aware of the sneaker's fashion moment but apparently, the Isabel Marant-ish animal-printed and hidden wedge-heeled styles aren't enough for the likes of Rihanna, Kim Kardashian and Jennifer Lopez.
RiRi, Kim K. and J. Lo have all dumped the fashion-y sneakers in favor of real deal sneakers. We're talking bulky, basketball-type, men's sneakers SNEAKERS and knowing how trendsetting this trio is, we expect this to be a major shoe trend real soon.
Rihanna likes to pair her Nike Air Jordan 12 Retro 'Playoffs' sneakers with the street style look she's been rockin' lately.
Kim Kardashian seems to mimicking new beau Kanye West's style. Much the the chagrin of sneaker collectors everywhere, she has almost immediately gotten her paws on a very limited and very expensive edition of these Nike 'Air Jordan 3' in white cement/grey.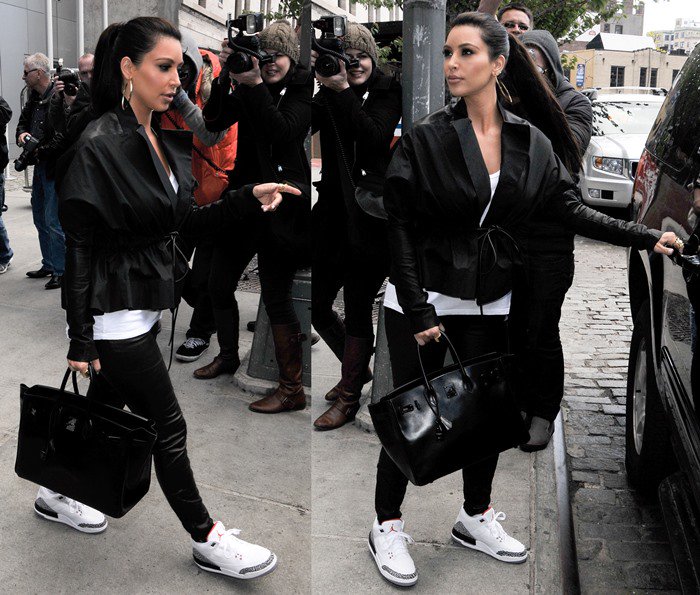 Kim Kardashian leaves the Gansevoort Hotel in NYC on April 27, 2012
Kim Kardashian in white Nike sneakers
Jennifer Lopez was one of the first spotted in men's-type sneakers and although she wore Nike 'Air Jordan 1 Phat' sneakers with sporty leggings and a white track suit, that fur scarf and large hoop earrings show that she's not really going to be doing any sports in them: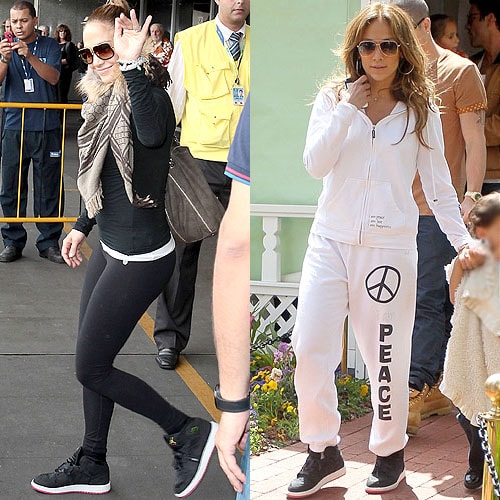 Jennifer Lopez arrives at Rio de Janeiro, Brazil on February 19, 2012; Hangs out at The Grove in Hollywood on April 5, 2012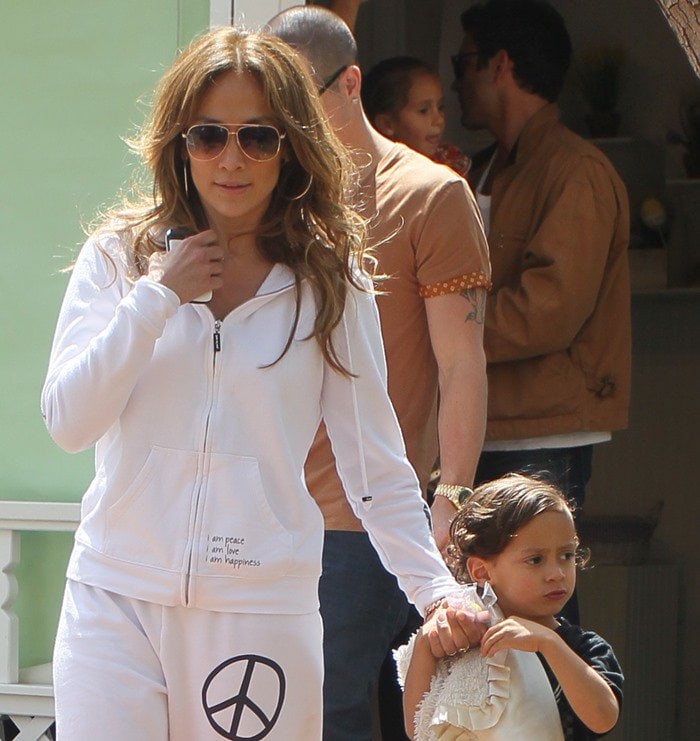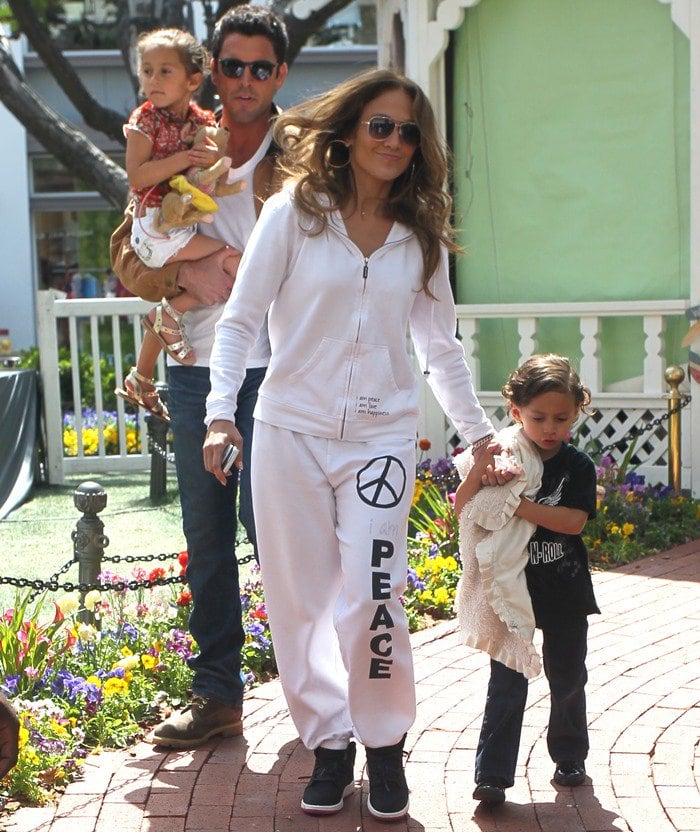 Jennifer Lopez and boyfriend Casper Smart take her two children, Emme and Max, to the Easter Bunny House at the Grove in Hollywood on April 5, 2012
What do you think of this new emerging shoe trend? Will you be ON IT or are you already OVER IT?
Air Jordans are clearly the shoes to have if you're going to be getting on this trend but I find that they have the tendency to look too bulky on women's feet. I'm personally a fan of retro sneakers but if I were going to try this men's sneaker trend, I think the farthest I would go would be something like these classic high tops from Amazon.
Nike Sweet Classic High Sneakers, $70.00 at Amazon
Credit: TNYF/WENN/Owen Beiny/