Ankle-strap sandals are so big now that to actually not have a pair in your closet is like breaking the rules. The thing with this type of shoes, however, is that if you wear it wrong, it can make your legs look short.
For the vertically challenged, it's always best to pick sandals in nude or in a skin-tone color to avoid looking shorter, most especially if your outfit comes with a tea-length hemline. But with all the sandals available in the market, it's hard to stick to just one color like nude. You're bound to purchase several pairs in different shades and materials.
To keep things flattering even while you're wearing sandals in a different color, always wear a short outfit. This is most important when the shoes are extra strappy at the ankles. Pick an outfit that ends above your knees, just like the thigh-grazing number Michelle Keegan wore this week.
The British actress sported a short maroon frock with her ankle-strap heels as she left ITV Studios in London early Thursday morning. She topped the combination with a long black trench coat and a black Chanel purse.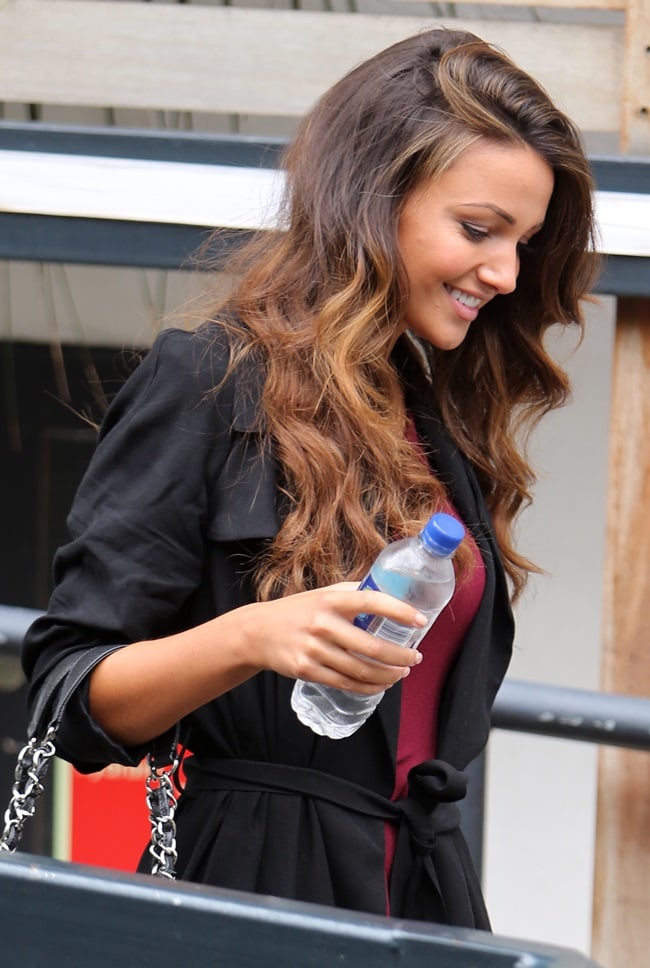 Michelle Keegan leaving the ITV Studios in London, England, on August 14, 2014
In short, to look great in your ankle-strap heels, always keep things, well, short. Since we're all about shoes here, let's zoom in on Michelle's lovely pair.
A closer look at Michelle's double ankle-strap sandals
Quite fancy. Agree?
We see snakeskin plus metallic add-ons. The double-ankle-strap silhouette is also extra exciting. A quick look-up on the pair gave us Topshop.
Michelle's sandals are called "Rodeo," a shoe style from the British high-street label that features 4-inch-tall block heels with metal plate details at the bottom as well as straps crafted from a mix of exotic skin-stamped leather and the same metallic embellishment.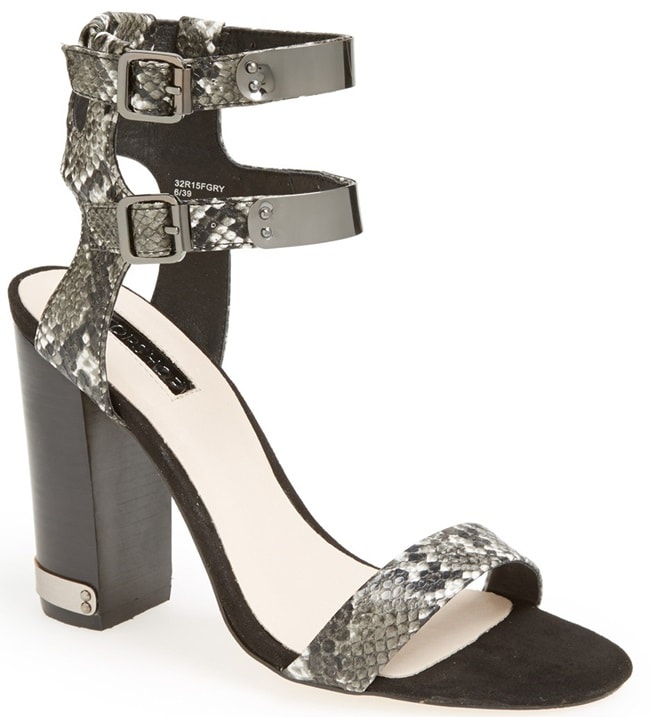 Topshop "Rodeo" Double-Ankle-Strap Sandals in Gray Snake, $90
If you want a pair of 'Rodeo' sandals, just grab them at Nordstrom for only $90. You can also get them in textured black and black suede: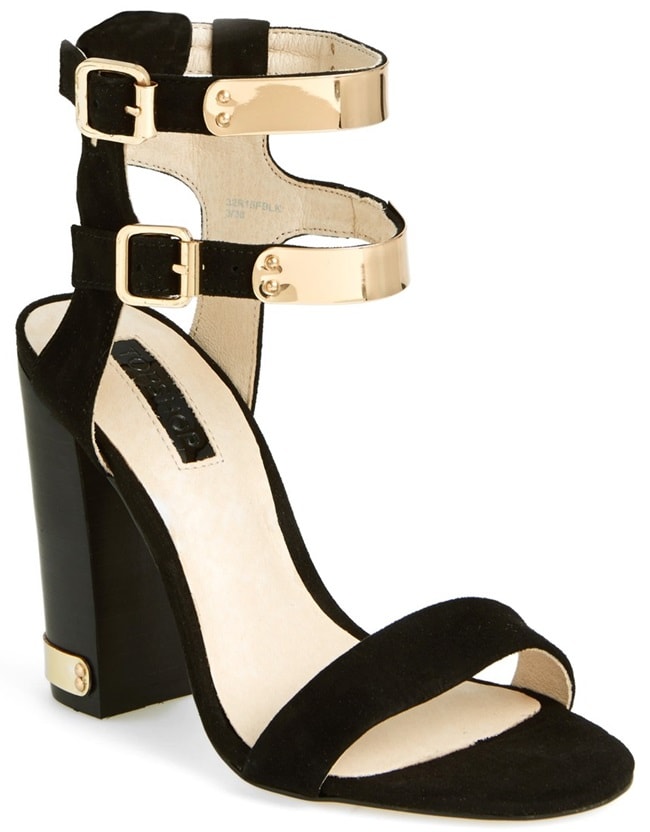 Topshop 'Rodeo' Double-Ankle-Strap Sandals in Textured Black and Black Suede, $90
Credit: Rocky / WENN