Iggy Azalea is gaining more popularity this summer. Her hit song, "Fancy," reportedly streamed 2.7 million times on the digital music service Spotify early this May, and she's also featured in Ariana Grande's new hit song, "Problem."
The 23-year-old Aussie singer is now becoming known worldwide! Although she seems busy these past few days, Iggy took some time to perform at the birthday celebration of one of the busiest DJs in the US, DJ E-Man.
Iggy Azalea at Power 106's DJ E-Man's birthday celebration at The Bank at Bellagio Resort and Casino in Las Vegas on May 24, 2014
Iggy looked hot in a black embellished Herve Leger bandage dress that displayed an ample amount of cleavage. She only wore a short necklace to style her look, and her sleek pulled-back do and soft makeup provided a flawless appearance.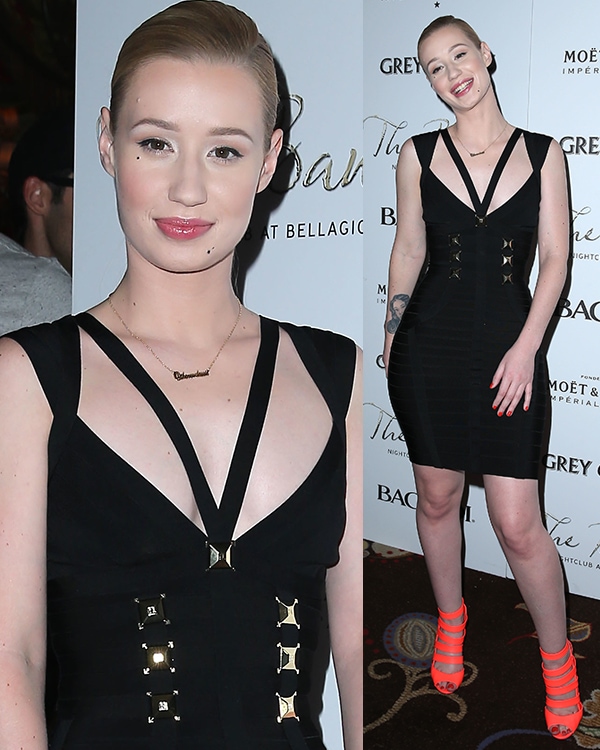 To give her rather dark number a pop of color, Iggy Azalea opted to wear a striking pair of Jimmy Choo heels in neon orange, which complemented her bright red nail polish. Also spotted on Toya Wright last month, the "Damsen" sandal booties, which are from Jimmy Choo's spring 2014 collection, feature a cage silhouette with multiple napa leather straps and complete with back zipper fastening, peep toes, and 4 inch heels.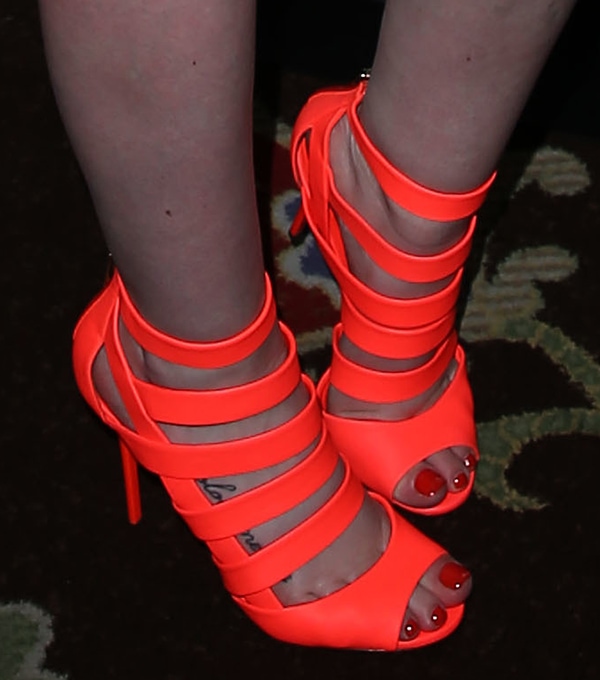 Iggy Azalea wearing Jimmy Choo sandals
Want to give your summer look a pop of neon? These Jimmy Choo heels would be perfect! They're also available in black, peppermint suede, and ruby suede.
Jimmy Choo "Damsen" Neon Flame Sandals, $995 at Nordstrom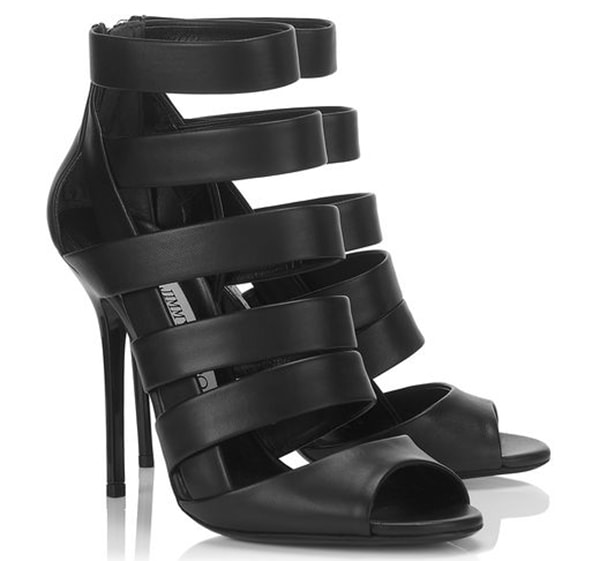 Jimmy Choo "Damsen" Black Nappa Leather Sandals, $995 at Nordstrom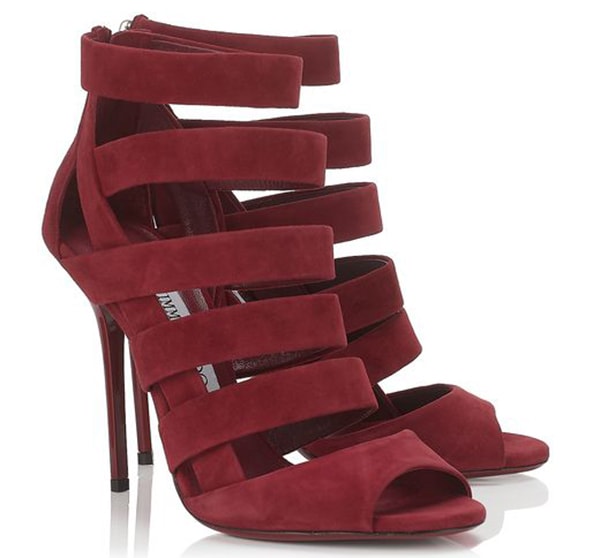 Jimmy Choo "Damsen" Ruby Suede Sandals, $995 at Nordstrom
Jimmy Choo "Damsen" Ruby Suede Sandals, $995 at Nordstrom
Credit: Judy Eddy/WENN