Just when it looked like the heyday of wedge sneakers was over, out comes the trend originator herself, Isabel Marant, with a new Fall/Winter 2013 redesign. Because it's Isabel Marant, there's no question that it will click.
In fact, we already spotted Rachel Bilson, a card-carrying member of the young Hollywood trendsetting set, grabbing the opportunity to test them out on a rare chilly day in LA. Carrying a Chloe Aurore medium leather bag, she flaunted her legs in shredded AG skinny jeans.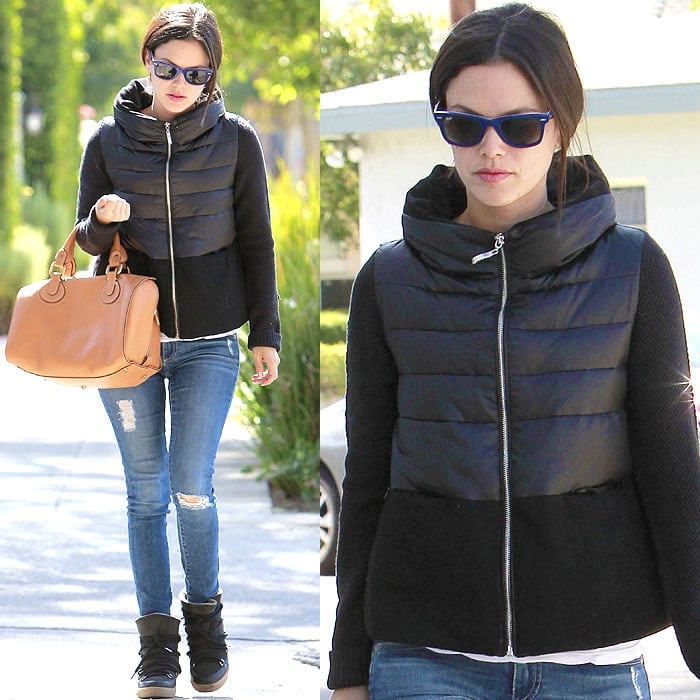 Rachel Bilson wears AG skinny jeans with shredded holes and allover fading in Toluca Lake, California, on October 10, 2013
The redesign fits and looks like the pioneering Isabel Marant wedge sneakers, but a closer inspection reveals that they're actually more of a cross between wedge sneakers, snow boots, and … mukluks?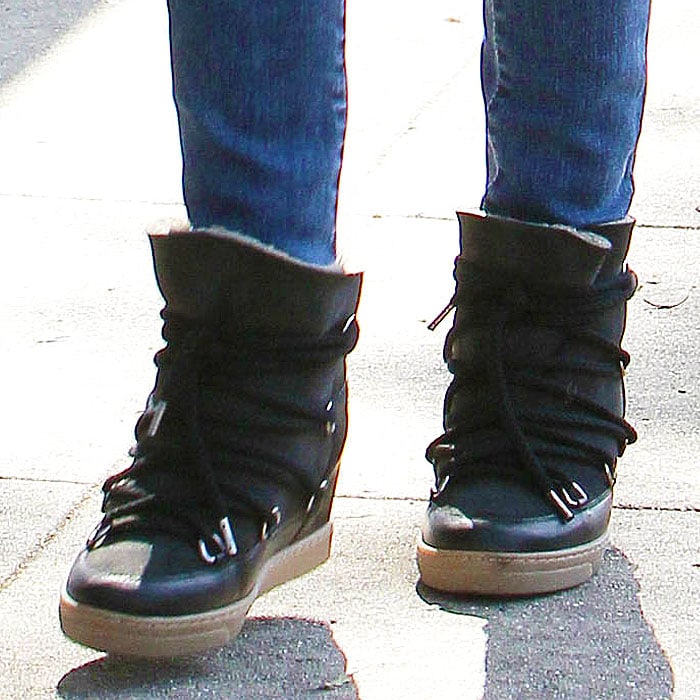 Rachel Bilson's Isabel Marant lace-up booties are perfect for winter
Isabel Marant's new frankenshoe are these "Nowles" wedge booties that you can buy on Farfetch:
Isabel Marant Nowles Wedge Booties in Black Suede and Leather, $737.90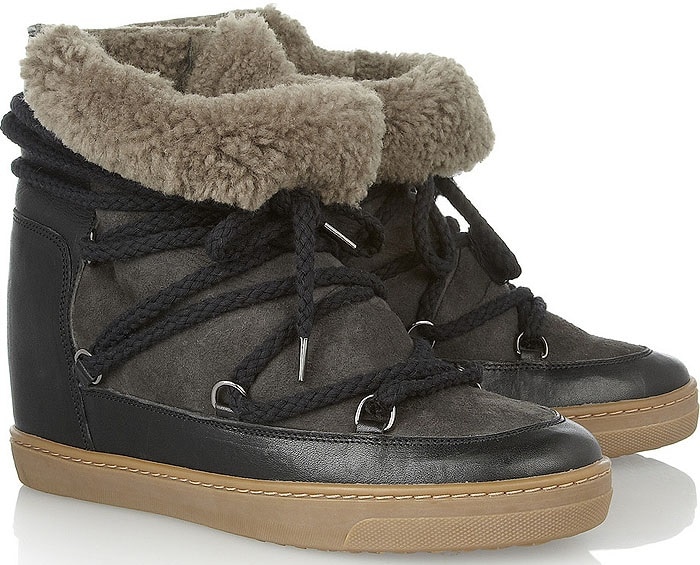 The ski boots and mukluks inspirations are more apparent in these camel-colored versions with red shoelaces hooked through the D-rings that we found on Net-A-Porter:
Isabel Marant Nowles Wedge Booties in Camel Suede and Leather, $737.90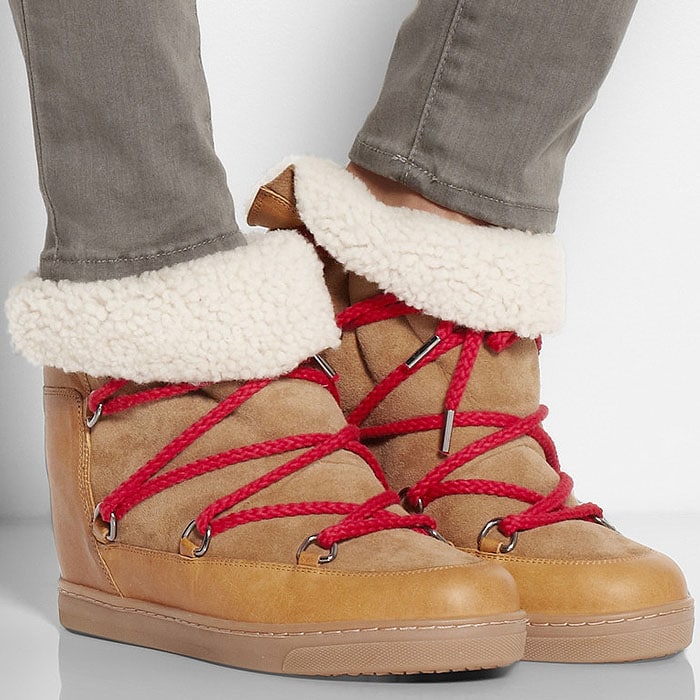 For those of you wishing that the wedge sneakers trend would just die already, it looks like it's still going to be a long ride! Would you wear these winter boots?
Credit: WENN