Jackie Christie was spotted at a recent event for BET rocking the red carpet in a pair of ultra-bold mixed-media cutout asymmetrical wedge sandals (which sounds like a lot, but these shoes are definitely a lot to take in!).
She paired her colorful heels with an all-black ensemble and loose curly locks. While I love an eye-catching pair of heels, I can't get into this curved/cutout heels trend any longer. It was fun at first, but I'm ready to see designers think of something new.
What do you  think of Jackie's shoe choice — hot or not?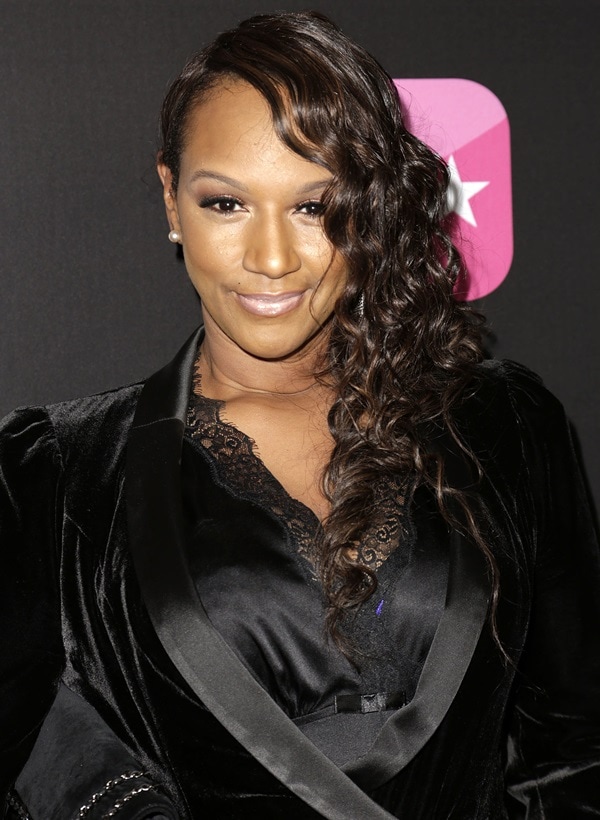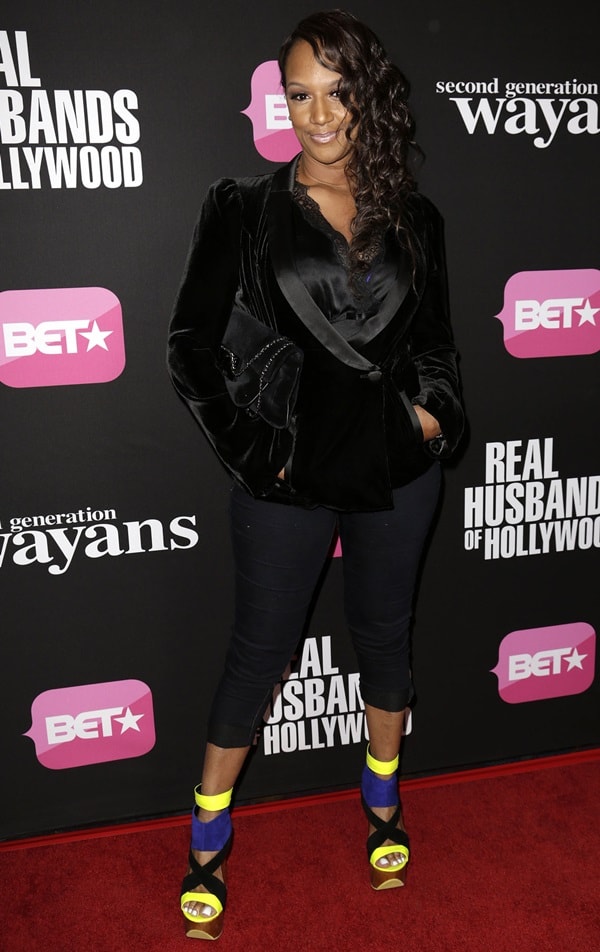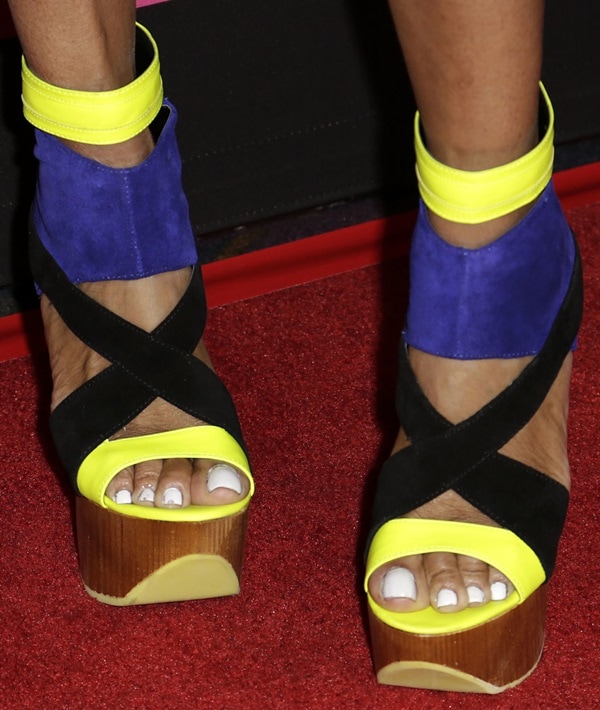 Jackie Christie at the BET Networks' Real Husbands of Hollywood and Second Generation Wayans held at the Regal Cinemas L.A. in Los Angeles on January 8, 2013
Do you know who made these wild and crazy heels? We searched high and low but can't seem to find this style online anywhere! If you happen to know who made them, please share; some of our fellow shoe lovers may be interested in this over-the-top style!
If you're looking for similar styles, we found some amazing mixed-media styles at Neiman Marcus and Nordstrom!
Credit: Brian To/WENN