It looks like Jaimie Alexander got what she wanted this week. She not only received the attention she was hoping to get but also made the headlines (both on TV and online) when she strutted her stuff in a super revealing dress at the Thor: The Dark World premiere held in Los Angeles on Monday.
Jaimie literally (and intentionally) walked the red carpet with no underwear on. Zilch. Zero. Nada. Now, that may sound like it's no big deal — and we agree that it can be irrelevant (who cares, right?), but if you get practically naked for all the world to see, then people will make a fuss.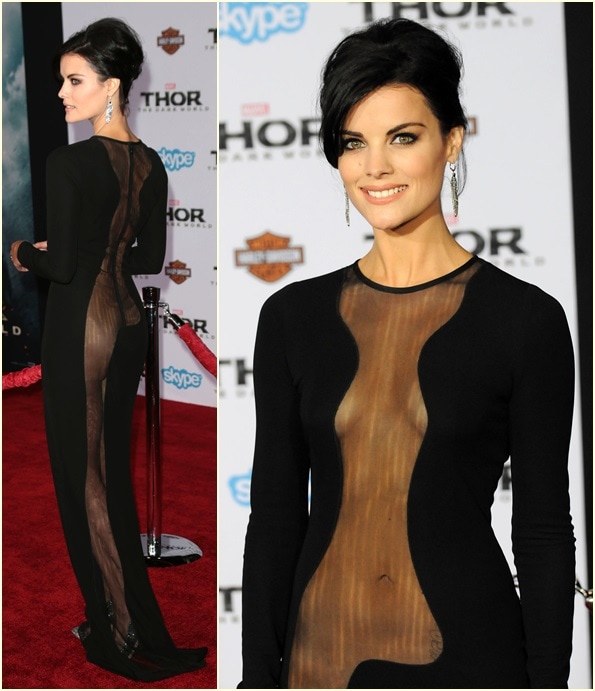 Jaimie Alexander exposed a little more than what we wanted to see
The actress, who plays Lady Sif in the movie, wore a very risqué see-through number from Azzaro Couture that could actually have been quite conservative with its long sleeves and floor-length hemline.
But, alas, the skintight dress also features mesh panels at the front and back — details that simply exposed a little more than what we wanted to see (or perhaps more than what she wanted to show?). A back view of the dress showed a glimpse of Jaimie's well-toned tush (oh yes, we envy her for that), while a quarter front view exposed a good amount of her firm boobies and, er, bikini area.
That said, we can not deny the fact that she gave the frock more than enough justice. She had the goods to flaunt, so why not do so, right? Besides, while Jaimie appeared a tad desperate (for attention), she did manage to look elegant in some way, so we give her props for that.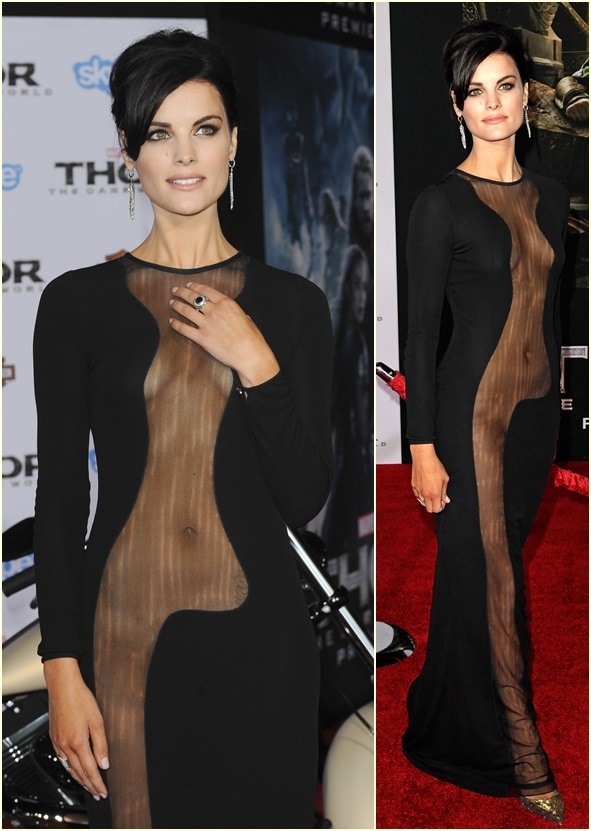 Jaimie Alexander in a very revealing see-through Azzaro Couture gown at the Thor: The Dark World premiere in Los Angeles on November 4, 2013
But enough of the dress. Let's talk about footwear. Did any of you notice her shoes? We know the gown (if you can call it that) was a showstopper, but her stilts were actually just as head-turning.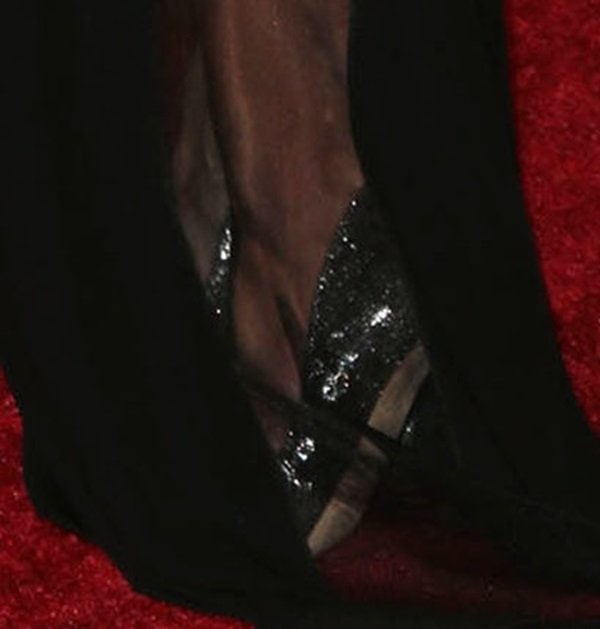 Jaimie Alexander's shoes were gold, shimmery, and very glittery
She wore a pair of pointy pumps that were gold, shimmery, and very glittery. They were quite hard to miss because they sparkled through her gown.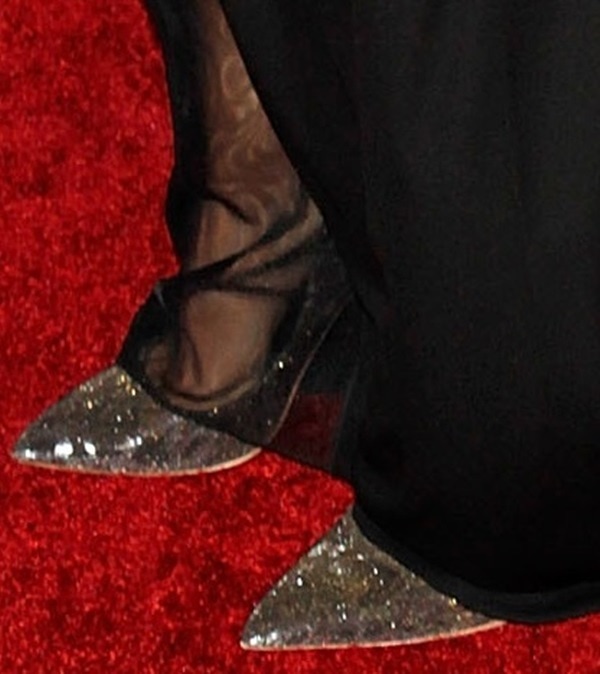 A closer look at Jaimie Alexander's sparkly stilettos 
Would you like to take a wild guess and tell us who made Jaimie's sparkly stilettos? Could those pumps be from Jimmy Choo or Manolo Blahnik? What do you think?
Glitter heels are great statement pieces. If you want to jazz up a boring black dress or a colorless outfit, finish it with a pair of glitter shoes and you're good to party. Come to think of it, if you'll be attending a lot of soirées this holiday season, grabbing some sparkly footwear like Jaimie's will definitely come in handy.
Credit: FayesVision / Brian To / Apega / WENN