Jamie Chung's knack for putting together cute and pretty casual outfits has long made her a favorite of our sister sites Your Next Dress and Your Next Jeans. Now, it seems like she's gunning to become a Your Next Shoes favorite as well — since Eve's listening party back in May, we've increasingly been spotting the Korean-American in shoes we oh so desire.
In fact, just yesterday, we spotted Jamie Chung working another covetable pair of shoes as she made her way to a meeting in West Hollywood. It's a pair we would call a shoe game stepper-upper. The way Jamie boldly contrasted the tough-looking, chunky-heeled sandals with a delicate kimono-sleeved printed dress has given us no choice but to put her on our list of celebrity styles to watch!
Jamie Chung heading to a meeting in West Hollywood in Los Angeles, California, on July 30, 2013
Check out the sandals up close below to see what we mean. It takes a certain level of creativity to think of wearing these sandals with that dress, and actually pull it off.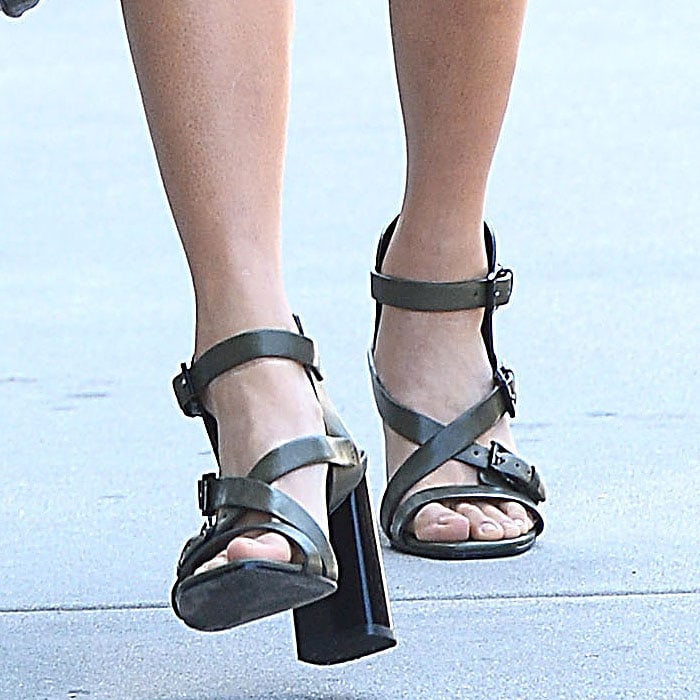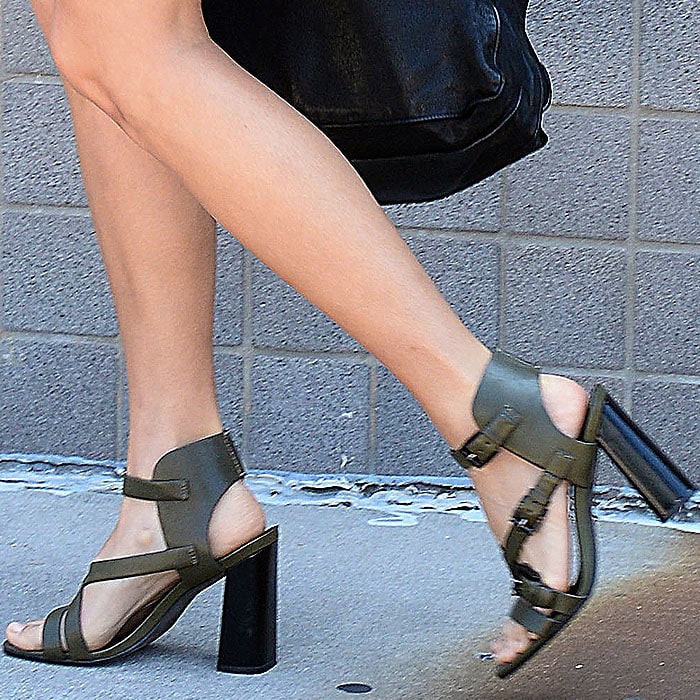 The chunky-heeled sandals with crisscrossing buckled straps on Jamie Chung's feet
You can bet that we now have our eye on Jamie Chung and her shoe game. As for her sandals, they are the Rebecca Minkoff "Pip" sandals below, which you can also find in black at Shopbop.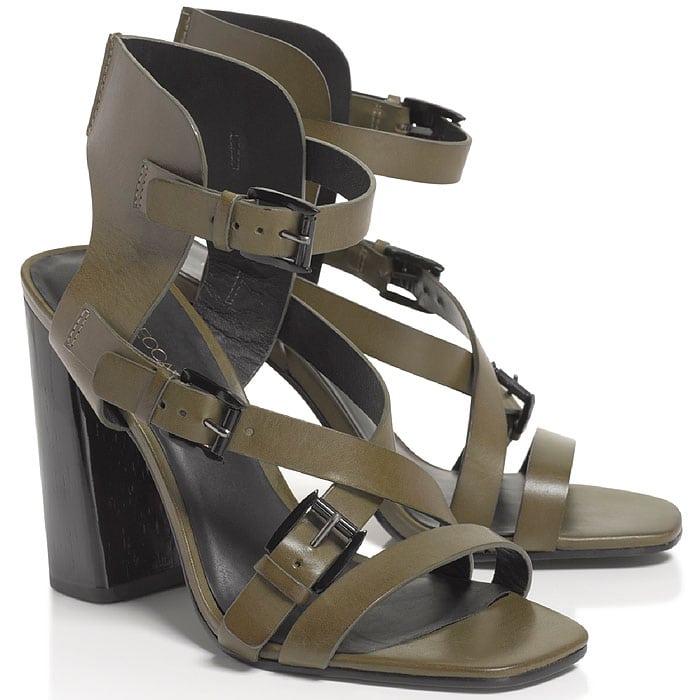 Rebecca Minkoff 'Pip' Wood Heel Sandals , $295 at Shopbop
Credit: Ryan/WENN